Pokemon Scarlet And Violet – Recommended Gym Badge And Titan Ability Order
Pokemon Scarlet and Violet are here, representing a massive change to the traditional Pokemon formula. While these open-world games bear some resemblance to Pokemon Legends: Arceus, it all takes place in a single contiguous world and lets you go just about anywhere you'd like after you've completed the tutorial. But before you make a beeline for the toughest gyms, here's our recommendations for which order to take on the various challenges.
Which gym should I do first?
Scarlet and Violet actually have 18 badges in all–eight gym badges, five Team Star badges, and five Titan badges. Those are your rewards for the three distinct mission types in the game: Victory Road, Starfall Street, and Path of Legends. By the time the tutorial is done, you'll have every mission for each of those three mission types marked on your map and you can wander freely. However, the game doesn't tell you what level your opponents will be, so it's easy to wander into a gym that's too tough for you. Similarly, later Team Star bases and Titans will be set at much higher levels. As a rule of thumb, the further north you go, the harder the missions will be.
Since you need gym badges to get higher-level Pokemon to listen to you, you'll probably need to do those roughly in order of the gyms themselves, so that you can have powerful monsters to match. Gyms in Scarlet and Violet often revolve around some non-battle activity, so you may not know how tough your Gym Leader opponent will be until you're face-to-face with them in battle. See below for our recommended levels to take on certain gyms.
Recommended levels for gyms
Cortando Gym (Bug) – 10-15
Artazin Gym (Grass) – 15-20
Cascarrafa Gym (Water) – 25-30
Levincia Gym (Electric) – 30-35
Medali Gym (Normal) – 35-40
Alfornada Gym (Psychic) – 40-45
Montenevera Gym (Ghost) – 40-45
Glaseado Gym (Ice) – 45-50
Path of Legends order
But tough battles aren't the only way that Scarlet and Violet subtly gate your progress. The Path of Legends fights are how you'll gain new traversal abilities, and some gyms are much easier to reach if you've unlocked particular ways of getting around. These unlocks are tied to particular Titans, which you can find below. You'll need a High Jump or Glide to get across some chasms into the northern areas. The final ability, Climb, gives you essentially full access to any area, since you can scale cliffs. That's especially helpful for reaching the Alfornada Gym, since it provides an easy shortcut instead of traversing through a maze-like cave. You also need the Surf ability to even reach the final Titan.
Titan Abilities / Recommended Order
Stony Cliff Titan – Dash
Open Sky Titan – Surf
Lurking Steel Titan – High Jump
Quaking Earth Titan – Glide
False Dragon Titan – Climb
Team Star battles
The Team Star battles are less necessary for gating content. They don't provide you a boost to your Pokemon obedience level and they don't give you new traversal options. The currency and TMs are helpful, but not strictly necessary. However, these do get progressively tougher, and the hardest Team Star base is one of the toughest fights in the game. So you'll want to keep pace with your Team Star challenges by mostly taking on the bases nearest to other missions you've completed. One nice thing about the Team Star missions is that after you've run the gauntlet portion and drawn out the commander, you don't need to repeat that part. If you fail to defeat the Team Star commander, you can simply come back and skip straight to the battle.
For more on Pokemon Scarlet and Violet, check out our starter evolutions guide and a bunch of things we wish we knew from the start. And while you're at it, be sure to read our Pokemon Scarlet and Violet review.
The products discussed here were independently chosen by our editors.
GameSpot may get a share of the revenue if you buy anything featured on our site.

Makeover: How to achieve that perfect flick, no matter your eye shape – The Chatham Daily News
Article content
A winged eyeliner is a classic look loved by many, and surprisingly easy to do.
Article content
Here are a few easy steps, and tips, to help you get that perfect flick no matter your eye shape.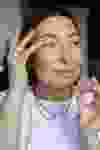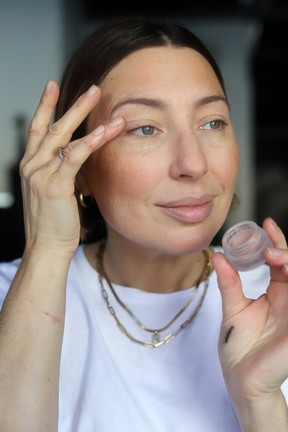 Step 1: Primer
The first and most important step is to prep the eyelid with a smudge proof base. I'm using Charlotte Tilbury's Matte — Eyes to Mesmerize in Nude Cashmere because it goes on smoothly, is long wearing and lasts up to 12 hours.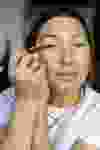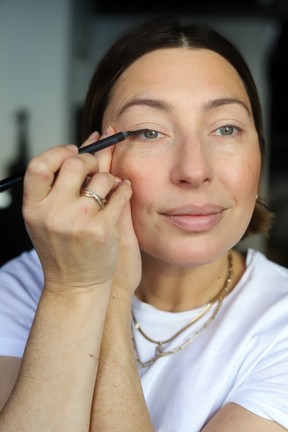 Step 2: Liner
I used Smashbox — Always On Waterproof Gel Eyeliner in Fishnet to draw on my liner. tarting at the middle of my eyelid, I traced a thin line along my lash, which progressively grew thicker toward the outer corner of my eye. I then connected the line from the inner corner to the middle of the eye. The key to a perfect liner is to use short and clean strokes, a sharp eyeliner and a fine angled liner brush to extend the outer wing.
Article content
Tip: For hooded eyes try creating the outer wing where the hood starts first and work your way inward. For round eyes start from the outer corner of the eye and create a sharper angle toward the middle of the lid. For small eyes try keeping your liner and wing thin and short. Use a skin toned eyeliner to draw a line just below the wing and to tight line, making the eyes appear larger and brighter.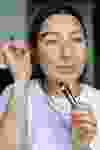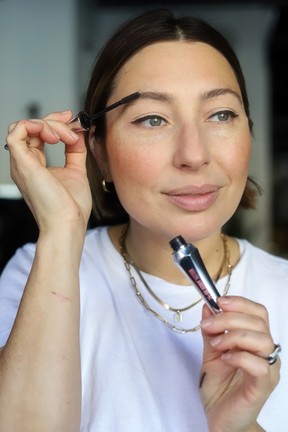 Step 3: Mascara and brows
Curling the lashes and coating them with black mascara will enhance the look, as will filling in your eyebrows. I'm using Benefit Cosmetics — Roller Lash Curling Mascara in black and on my brows, I used Benefit — 24-Hour Brow Setter Clean Brow Gel with Benefit — Precisely My Brow Pencil in #4.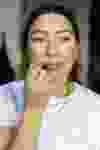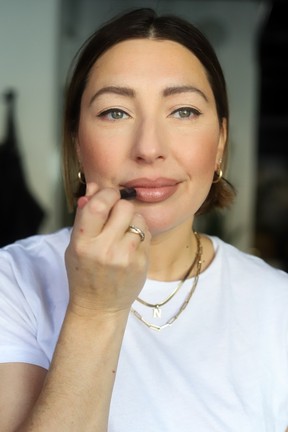 Step 4: Lips and blush
Article content
I lightly contoured my face with Tarte Amazonion Clay Waterproof Bronzing Powder, then swept a hint of Benefit Cosmetics — Dandelion blush on my cheeks. To pull the look together, I lined my lips with NYX — Suede Matte Lip Liner in Sandstorm then layered it with Glo Skin Beauty — Cream Glaze Crayon in Chiffon.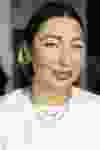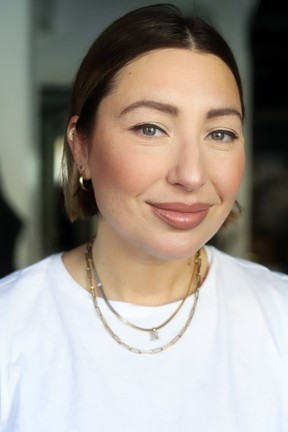 The completed look
---
More news, fewer ads: Our in-depth journalism is possible thanks to the support of our subscribers. For just $3.50 per week, you can get unlimited, ad-lite access to The Vancouver Sun, The Province, National Post and 13 other Canadian news sites. Support us by subscribing today: The Vancouver Sun | The Province.
Fortnite Chapter 4 starts today: See what happened at game's Fracture event finale – Economic Times
The next generation of Fortnite heralds the coming of famous and exciting new characters like
Geralt
of Rivia from The Witcher, the fabled Doomslayer, and The
Hulk
, among others. Other than that, new gameplay mechanics like the addition of motorcycles add a lot more to the latest
Chapter of Epic Game
's most popular battle royale.
Fortnite's last map was quickly devoured by the invading Chrome in a small cutscene last night. The Herald led the Chrome, and despite the Fortnite, heroes making their last stand against him and shooting him down, which only led him to return supersized, the Chrome devoured the island along with The Herald making the island unstable and then finally disintegrating.
This was followed by a 30-minute event mode where the players were tasked to rebuild the island anew with a mix of known and fresh new locations that are set to appear in the New Chapter. At the end of the event, another cutscene appeared where Paradigm succeeds in her mission of fusing the island back as the game's Zero Point puts together the chunks of the landscape together. The second half of the trailer features cameos from characters thought to appear in Chapter 4, such as Geralt from The Witcher, Hulk, YouTuber Mr. Beast, The Doomslayer and another Pickaxe item themed around All Might from My Hero Academia.

FAQs:
When will Chapter 4 of Fortnite be released?
The latest chapter will release on 4 December.
What consumed Fortnite island?
Chrome consumed the Fortnite island.
Disclaimer Statement: This content is authored by an external agency. The views expressed here are that of the respective authors/ entities and do not represent the views of Economic Times (ET). ET does not guarantee, vouch for or endorse any of its contents nor is responsible for them in any manner whatsoever. Please take all steps necessary to ascertain that any information and content provided is correct, updated, and verified. ET hereby disclaims any and all warranties, express or implied, relating to the report and any content therein.
'The Callisto Protocol' Receiving First Post-game Content This February – Bloody Disgusting
After revealing a whack of character posters earlier this week for their upcoming adaptation of The Last of Us, HBO has unleashed the big one with the official trailer. Set to a-ha's "Take On Me" (seriously), the new trailer sports almost entirely new footage, as well as recreating some iconic scenes from the first game.
Co-written and executive produced by Chernobyl creator Craig Mazin and Naughty Dog vice president Neil Druckmann, the series will cover the events of the first game, twenty years after modern civilization has been destroyed due to the Cordyceps infection. Joel, a hardened survivor, is hired to smuggle Ellie, a 14-year-old girl who holds the cure for the infection, out of an oppressive quarantine zone. What starts as a small job soon becomes a brutal, heartbreaking journey, as they both must traverse across the US and depend on each other for survival.
HBO's "The Last of Us" will premiere on January 15, 2023 on HBO Max, and stars Pedro Pascal ("The Mandalorian") as Joel, and Bella Ramsey ("Game of Thrones") as Ellie. Gabriel Luna (Terminator: Dark Fate) is playing Tommy, the brother of Pascal's Joel. Storm Reid, Anna Torv, Jeffrey Pierce, Nick Offerman, Merle Dandridge, Nico Parker, Murray Bartlett and Con O'Neil will also star in the series.
Kantemir Balagov (Beanpole) directed the pilot episode of the series, with Jasmila Žbanić (Quo vadis, Aida) and Ali Abbasi (Border) also directing episodes.