Police report: Beware of strange social media friend requests – Coast Reporter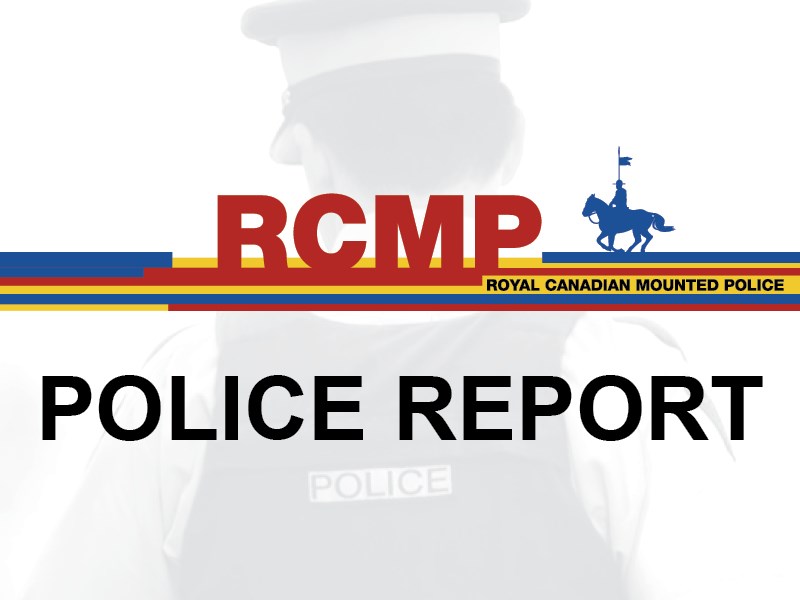 Sunshine Coast RCMP reported the following for Nov. 15 – 22
Fraud
On Nov. 18, a Coast resident reported falling victim to a scam after meeting someone on a popular social media site. sThe new friend convinced the resident he knew of a way to get rich quick by investing in Bitcoin. The resident followed the friend's instructions and opened up various accounts at various sites, and transferred a large sum of money as required to purchase Bitcoin. The resident's account was then frozen and the resident has been unable to access her money. When the resident tried to contact customer support on the account site, she was advised she'd need to pay another large amount of money to unlock her account. Though the specific details may change, this type of scam is incredibly common. Police caution everyone to be incredibly wary of any kinds of investment schemes that new friends try to convince them to participate in, and to do their due diligence before committing to do so.
On Nov. 18, a Coast resident reported falling victim to a scam after receiving a message on a popular social media site from someone posing as an old friend. After the resident accepted the message, the old friend convinced the resident to speak to an agent regarding grants and benefits for seniors and disabled people. The resident communicated with the agent, who requested the resident pay the fee to access the grant money with Apple iTunes gift cards. The resident purchased a gift card and submitted the activation code before realizing this was a scam and ceasing any further communication with either the old friend or the agent. To learn more about popular scams and the red flags to watch out for, please visit sites such as the Canadian Anti-Fraud Centre, Better Business Bureau or the Competition Bureau.
Collision
On Nov. 22, a single vehicle incident was reported at an address in the 12500 block of Baker Road, Madeira Park, after a vehicle crashed into the garage. The lone driver and occupant, who is known to police, fled the scene before police arrived. The collision caused moderate damage to the door and frame of the structure, but fortunately, no one at the address sustained any injuries. Police will be following up with the driver, and the file is still under investigation.
Break and enter
On Nov.19, shortly after 5 p.m., a break and enter alarm was tripped at a business in the 5600 block of Lamprey Lane, Sechelt. The property reference and police attended and found that the suspect had gained entry to the premises after breaking a window. The suspect, who was caught on security video stealing a large number of shoes, has been identified and was arrested for break and enter and theft under $5,000. The suspect was released on an undertaking not to attend the business and the file is still under investigation.
Mischief
On Nov. 17, mischief was reported at an address in the 1200 block of Payne Road, Gibsons. The suspect used white spray paint to deface a property sign. The same suspect is believed to have tagged equipment at the same address a month prior, only using chalk that time. Anyone with any information about this mischief is asked to contact the RCMP, reference police file 2021-800067.
Overnight on Nov. 19, a suspect attempted to gain entry to a business in the 5600 block of Cowrie Street, Sechelt, by smashing a glass door. The suspect did not gain entry but police are reviewing security camera footage and the file is still under investigation.
Theft
Between Nov. 14 and 15, a suspect stole a distinctive necklace from a business in the Trail Bay Mall. The handcrafted silver chain necklace has pink and clear glass beads, wire flowers and a pendant made up of a pink painted copper bar, a large round glass bead, a patterned silver ring and several dangling assorted pink beads. The maker's initials are marked faintly on the back of the copper bar. Anyone with any information about this theft is asked to contact the RCMP, reference police file 2021-800068.
Sometime between Nov.12 to 13, a suspect stole a 12-speed burgundy Bishiki Regal road bike from the 800 Block of North Rd, Gibsons. The bike had flat tires, two black Italia saddle bags, and gold fenders. The bike has a serial number: CD10490 and anyone with any information about this theft is asked to contact the RCMP, reference police file 2021-7652.
Overnight on Nov. 19, a suspect gained entry to an unlocked vehicle parked in the 5700 block of Ebbtide Street, Sechelt, and stole a pink dog seat with a paw print pattern on it and a rearview mirror. Police remind the public to remove any valuables and to lock their vehicles in order to deter opportunistic thieves.
Between Oct. 30 and Nov. 5, a suspect gained entry to a locked vehicle parked in the 6200 block of Oracle Road, Sechelt and stole a wallet containing identification, including a Social Insurance Number card, bank cards, credit cards and cash. Police remind everyone to remove any valuables from vehicles and to avoid unnecessarily carrying around identification such as SIN cards, birth certificates, citizenship cards, as these items can easily be used to commit identity theft. To learn more about how to protect yourself from identity theft, please visit sites such as the Canadian Anti-Fraud Centre at antifraudcentre-centreantifraude.ca the Better Business Bureau at bbb.org, or the Competition Bureau at competitionbureau.gc.ca, where you may obtain a copy of the very helpful Little Black Book of Scams
Property found
On Nov. 17, a small change purse was turned in. The owner may claim it within 90 days with detailed description. Please reference police file 2021-7730.
Reminder
The Online Crime Reporting (OCR) system is available for incidents that have occurred on the Sunshine Coast where you have lost, had stolen, or sustained property or vehicle damage that costs less than $5,000 to replace or repair. The OCR system is also appropriate for driving complaints that are not in progress. For complete details, please visit ocre-sielc.rcmp-grc.gc.ca/sunshinecoast/en or enter "online crime reporting Sunshine Coast" in your search engine.
Spotify removing Neil Young's music after his Joe Rogan ultimatum
Neil Young's music is being removed from Spotify's streaming service after the singer-songwriter objected to his songs playing on the same platform that offers Joe Rogan's podcast, the company and the musician said on Wednesday.
Earlier this week, Young had released a letter addressed to his manager and record label, Warner Music Group, demanding that Spotify no longer carry his music because he said Rogan spreads misinformation about COVID-19 vaccines.
On Wednesday, the "Heart of Gold" and "Rocking In the Free World" singer thanked his record label for "standing with me in my decision to pull all my music from Spotify," and he encouraged other musicians to do the same.
"Spotify has become the home of life threatening COVID misinformation," he said on his website. "Lies being sold for money."
The Swedish company said it worked to balance "both safety for listeners and freedom for creators" and had removed more than 20,000 podcast episodes related COVID-19 in accordance with its "detailed content policies."
"We regret Neil's decision to remove his music from Spotify, but hope to welcome him back soon," Spotify said in a statement.
Rogan, 54, is the host of "The Joe Rogan Experience," the top-rated podcast on Spotify, which holds exclusive rights to the program.
He has stirred controversy with his views on the pandemic, government mandates and vaccines to control the spread of the coronavirus.
Earlier this month, 270 scientists and medical professionals signed a letter urging Spotify to take action against Rogan, accusing him of spreading falsehoods on the podcast.
Young, 76, said Spotify accounted for 60% of the streaming of his music to listeners around the world. The removal is "a huge loss for my record company to absorb," he said.
(Reporting by Lisa Richwine and Dawn Chmielewski in Los Angeles and Yuvraj Malik in Bengaluru; Editing by Devika Syamnath and Alistair Bell)
YouTube permanently bans Fox News host Dan Bongino
Fox News Channel host Dan Bongino on Wednesday became among the most-followed conservative personalities to be permanently banned from YouTube, a week after the Google-owned video service said he had posted COVID-19 misinformation.
YouTube suspended one of Bongino's YouTube channels on Jan. 20 after he posted a video where he questioned the effectiveness of using masks against the coronavirus, a violation of the company's pandemic-related misinformation policy. His later attempt to circumvent that one-week suspension by posting from another channel triggered a permanent ban, YouTube said.
"When a channel receives a strike, it is against our Terms of Service to post content or use another channel to circumvent the suspension," YouTube said in a statement. "If a channel is terminated, the uploader is unable to use, own or create any other YouTube channels."
The video giant has added more rules around COVID-19 content as the pandemic has worn on. Last September, it banned conservative commentators such as Joseph Mercola and Robert F. Kennedy Jr. for spreading misinformation about vaccines.
Bongino did not respond to a request for comment sent to his website on Wednesday. But he said on Twitter last week that the suspension did not surprise him and that he planned to continue posting videos on Rumble, a YouTube-style service popular among conservatives. Bongino wrote that he had double the number of followers on Rumble as on YouTube.
His Dan Bongino Show channel on YouTube had 882,000 subscribers and nearly 1,100 uploads since it was created in 2013, according to tracker Social Blade.
(Reporting by Paresh Dave; Editing by Aurora Ellis)
Book the lynching and alert the media!: Sally Barnes | Commentary – Huntsville Doppler – Huntsville Doppler
I've changed during and because of this pandemic. Sadly, so has my country.
Like so many others, thanks to a throng of scientific experts and lawmakers, I have become a recluse.
Our dining room—the scene of so many wonderful gatherings of family and friends over the years—is deserted. Candles remain unlit. Cherished dishes haven't seen the light of day in months. Silverware cries out for polishing but who's to see it or use it? Nobody.
With the odd visitor we're allowed, we eat at the kitchen table.
If this continues much longer I fear we will become "sink eaters". I first heard that expression from a Maritime friend to describe how, following the death of her husband, she found herself skipping meals and eating at the sink as she mindlessly stared out the window.
In my new life as a hermit, I ration my intake of news coverage and its endless account of death, destruction, and despotism. I avoid social media and its reminder of how bat-ass crazy some have become and the venom and hatred that skulks in the hearts and minds of many.
Once an avid shopper, I have adopted a "grab and run" policy. Any necessities that can't be delivered to my door, I gather by running into a shop, grabbing what we need, and getting out of there as quickly as I can.
Sometimes, on my rare venture into the real world, I am approached by someone who greets me like a lifelong friend or associate and wants to chat. Damned if I can recognize them because of their mask. Some days I think they are maybe just lonely people hanging out in public places anxious to talk to anyone.
Here in Canada, because we are blessed with such resources, we will survive this pandemic. But I fear we will never be the same. Our weaknesses and failures as a society have been exposed, public confidence in our leaders and governments has been shaken, and you can cut with a knife the cynicism that exists about almost everything.
Every day we are reminded what a botch-up we've made of many of our democratic institutions and essential services.
The pandemic has exposed the fragility and shortcomings of our "world class" healthcare system and that it was a straw house just waiting to collapse under major pressure.
Overnight, so-called experts were brought in to respond to a pandemic, scrambled to do their best but neglected to consider what would happen if our schools were shut down or if we didn't have the workers to staff the hospitals and stores and public services.
The system for recruiting and training health care professionals is faulty and our immigration and regulatory policies are partly to blame. Thousands of additional nurses are needed while thousands of young people can't get into nursing programs or others have foreign credentials ensnared in our bulging bureaucracies.
Education? Starved of funds for repair or replacement of crumbling infrastructure and the lack of measures like ventilation. Demand for reform and the new challenge of repairing the carnage of two years of online learning at all levels from kindergarten to our colleges and universities.
Programs and facilities for the elderly are pathetic. Whom to blame?
The tsunami known as the Baby Boomers has had a major impact on society since the day this post-war generation came into the world. They have turned 75 and bring with them huge demand for costly health care and other social programs.
Warnings that we were unprepared for the demands and needs of the aging population went unheeded and the first wave of the pandemic took a cruel toll on our seniors. Families stood by helplessly as parents and grandparents died isolated and afraid.
The pandemic has wrecked our economy, created a mountain of public debt, and exacerbated countless social problems such as addictions, family breakdown, mental health issues, joblessness, bankruptcies, domestic abuse, and criminal behaviour. It will take years to assess the damage caused by closing our schools.
The pandemic has left many of us scared and angry and seeking revenge.
It has set neighbour against neighbour and caused major rifts in families and workplaces.
Many of the rich got richer during this pandemic while most of the poor got poorer. People working for governments and their agencies kept their jobs and worked at home while family-owned businesses closed and many will never reopen.
We know that the pandemic has increased the spread of racism, misogyny, corporate greed, and lack of respect for our laws and standards of civility, the importance of public discourse, freedom of speech, and tolerance.
There is growing public anger with those who choose to remain unvaccinated and are driving virus-induced hospitalization all across Canada, holding the rest of us hostage in the battle to control and survive this pandemic.
Many of us know those whose diagnosis or treatment for serious illnesses have been postponed or cancelled because the unvaccinated have selfishly monopolized limited health care resources.
A new poll out last week shows Canadians are in favour of harsh punishment for the unvaccinated. Maru Public Opinion found 37 per cent support denying them publicly funded health care and another 27 per cent say it's okay to go as far as a short jail sentence.
C'mon people! At the rate we're going, can it be far off when lynching in the public square replaces movies on Netflix?
We need to distinguish between those who are vaccine hesitant and/or simply refuse the vaccinations and those who actively campaign against it, spread lies and conspiracy theories, threaten vaccine proponents and their families, harass politicians, media commentators and health care workers, and use other illegal means to further their selfish and deadly cause.
Extreme proposals like imposing special taxes on the non-vaccinated and denying them health care end up hurting the most vulnerable and will only widen prospects for opportunistic politicians to feed off public rancor.
Every political party has its base of support and extreme measures are red meat for some politicians—especially those preparing for upcoming elections.
Make no mistake—vaccine policy is a wedge issue that can win votes as it divides people and foments social unrest and loss of confidence in our democratic institutions.
Here in this country, our political extremists are not as numerous, visible or obviously mad as in the U.S. but they are out there and influencing public policy.
Federal Conservative leader Erin O'Toole's statement that the unvaccinated should be "reasonably accommodated" was at best a poor choice of words and at worst political stupidity. Laws, civility, and tolerance preserve our freedom to hold different opinions and to make different choices. But that freedom does not extend to endangering the health and well-being of others. Our courts seem to agree.
Rather than O'Toole's appeasement and Justin Trudeau's bad-mouthing of the unvaccinated, we need leaders who will do the heavier lifting of devising programs that actually work to get people vaccinated.
Thanks to media coverage of our pandemic failings and high-profile issues such as residential schools, the world knows that we Canadians are not the ideal, polite and apology-seeking people as we were once known.
But we remain a good people and a good country. A beacon of hope in a world gone mad.
The challenge is to learn from our mistakes and preserve our civility despite the challenges and pressure this damnable pandemic has imposed on us and our way of life.
It would be sad to win this battle but wake up from our hermit state to realize we are no longer the kind of society we and others thought we were.
That truly would be winning the battle and losing the war.
Don't miss out on Doppler!
Sign up here to receive our email digest with links to our most recent stories.
Local news in your inbox three times per week!
Click here to support local news