Polio booster campaign – The Hippocratic Post
Polio booster campaign: Last month an unvaccinated man in Rockland county, New York contracted and became parylised by Poliomyelitis (Polio). This was the first recorded case of the disease for almost a decade in the United States.
The Polio virus, is a highly infectious disease which is transmitted person-to-person spread mainly through the faecal-oral route or, sometime less frequently, by contaminated water or food. The virus then multiplies in the intestine, from where it can invade the nervous system and cause paralysis.
Typically the virus attacks children, causing muscle weakness and paralysis, but in some cases patients will suffer permanent disability or death.
Once prevalent in the 1950's, the virus was brought under control in the US by a national vaccination roll out in the mid 1950's which led to its eradication by 1979, when the US was declared polio free. In the UK the last case was recorded in 1984.
Originally the vaccine for polio was a weakened version of the polio virus delivered in the form of drops, and those people of a certain age will recall being given a polio sugar cube as children, the method invented by Dr. Albert Sabin, of the Children's Hospital Research Foundation in Cincinnati, Ohio.
Today most countries in the developed world use "inactivated Polio" injections as opposed to oral drops, because the "live" weakened virus in the drops causes a mild stomach infection which whilst it builds host immunity, the weakened "live" virus is also expelled in faeces into the environment. This in turn can lead to further mild infections within the community. The oral drops are still used by many countries in the developing world as a cheap way of responding to outbreaks and creating herd immunity.
The strain of polio virus which has been detected in sewerage in New York and London has been identified as a mutated form of vaccine-derived poliovirus brought into the respective cities by overseas travelers. Given vaccine reticence in recent years to follow health advice regarding immunisations, this new strain of polio could make a resurgence if left unchecked and current infections are projected to far greater than the case detected in Rockland County.
Dr Patricia Schnabel Ruppert, health commissioner for Rockland County, said she was worried about polio circulating in her state undetected.
"There isn't just one case of polio if you see a paralytic case. The incidence of paralytic polio is less than 1%," she told the BBC. 'Most cases are asymptomatic or mildly symptomatic, and those symptoms are often missed. So there are hundreds, perhaps even thousands of cases that have occurred in order for us to see a paralytic case.'
As the polio vaccine continues to be included in the Centers for Disease Control and Prevention's (CDC) standard child immunization schedule, those already vaccinated are not considered at significant risk.
Whilst there is a low risk posed from the emergence of the Polio virus in waste water, there is an easy solution to its elimination both here in the UK and across the pond. Health officials are sending a clear message to check that you are up to date with your own vaccinations and ensure that children's routine vaccinations have not been neglected during the disruption of the covid pandemic. In addition, children aged 1 to 9 years old in London are being offered a dose of polio vaccine by the UK Government's Polio booster campaign.
UM Today the Magazine | Outsmarting a Brain Tumour – UM Today
The little girl with the pink glasses and blue sweatshirt smiles back from a photo on the wall. It's hung in Tamra Werbowetski-Ogilvie's sixth-floor office, overlooking the treetops of the neighbourhood surrounding UM's Bannatyne campus.
Alongside the framed photo are images of her own two children, including her daughter. She's around the same age as this tween who was undergoing cancer treatment and who was connected to a foundation that funded Werbowetski-Ogilvie's work in pediatric brain tumours—the deadliest of childhood cancers.
The Rady Faculty of Health Sciences researcher recalls chatting with the inquisitive girl on a Zoom call a year ago.
"Those are emotional meetings, you know? And I can't get through them without crying. She was so thankful when I met her and just so happy that people were doing work," says Werbowetski-Ogilvie. "It hits you. See? Already, I'm getting emotional."
That's why she opted for life as a stem cell biologist instead of a physician. Pediatric brain cancer became an obvious choice; it's a discipline starving for discovery. This cancer is surprisingly rare in kids; it's only been in the last decade that research in this specialized field has gained momentum, with advances in gene sequencing technology. But still, children's cancers in general are "ridiculously underfunded," Werbowetski-Ogilvie is quick to point out. "In the States, they account for less than four per cent of all funded research in cancer. And it's the same everywhere."
Roughly 1,000 kids are diagnosed with cancer in Canada every year, including about 50 in Manitoba. Around 10 of these children will learn they have a malignant tumour in their still-developing brain. A few of them will be diagnosed with a medulloblastoma tumour—the type Werbowetski-Ogilvie investigates.
"Parents don't care how rare it is. They want to look for better treatments."
She's saying this just weeks before the prestigious journal Nature publishes what is possibly her team's biggest findings to date. With collaborators in Toronto, Seattle and Tokyo, they pinpointed how and where aggressive types of medulloblastoma first appear—in pre-malignant form—during a child's brain development, while still in the womb. Kids aren't usually diagnosed with this type of tumour, known as group 4, until age seven, which suggests there's a window of several years to prevent the cancer from ever happening.
Until now, group 4 tumours were the least understood, yet they require some of the most intense treatment. Up to 40 per cent of kids don't survive.

Parents don't care how rare it is. They want to look for better treatments.


With new clarity of which genes go awry and grow into tumours, clinicians could potentially detect these problematic cells before they turn into cancer—it's the first time scientists have suggested medulloblastoma is preventable. They can also now develop better human cell models to test potential drugs to slow or stop its spread.
"With better models, we'll actually be able to make some headway," says Werbowetski-Ogilvie.
Brain cancer, she reiterates, doesn't always get its moment in the spotlight. Greater attention tends to go toward unravelling the mysteries of leukemia, which affects the blood and is the most common cancer among children.
"In the leukemias it seems that there's been better strides made in terms of survival rates. Whereas with brain tumours—especially for these really, really bad cases—current therapies are really not extending life beyond an extra couple of months and are so toxic," she says. "We need to do better for brain tumours. And I think we are definitely moving in that direction."
The search for new treatments finds fuel in cancer stem cell biology, where scientists identify a tumour's "cellular fingerprint."
"We're looking for the proteins on the surface of a cell as well as inside the cell that make those tumours unique," says Werbowetski-Ogilvie. "And then we look for drugs that will target that unique signature." That way oncologists can go after diseased cells while leaving surrounding healthy cells intact.
This shift in approach will redefine the future of cancer care by offering alternatives to radiation and chemotherapy, which simply goes after all dividing cells, healthy or not, she explains. A more tailored approach is especially overdue for kids since they suffer worse long-term side effects from conventional options.
"Trials and drugs for children cannot be lumped into what is given to adults. They're not the same. Everything we know about childhood cancer is different: the mutations, the drugs they'll respond to, how they will respond. We're dealing with developing bodies, right? And so we have to think about how we treat these diseases in very different ways."
She and her mostly female team—many of whom are mothers of young children—have spent years investigating another type of medulloblastoma—the sonic hedgehog brain tumour—which originates in the cerebellum. It was a postdoctoral fellow at Harvard Medical School, Robert Riddle, who first identified the protein behind the tumour's growth. The protein belongs to the hedgehog genes. (Riddle raised eyebrows when he named it "sonic hedgehog" after the 1990s Sega videogame character.)
Werbowetski-Ogilvie set out to uncover a drug that would target this cancer and, in 2018, found that selumetinib slowed the tumour's growth, as their hypothesis had hoped. But stopping the study there, Werbowetski-Ogilvie notes, would have been like plucking a dandelion from the surface rather than removing its root. So they pursued the possibility of a second drug—and serendipity stepped in.
Had COVID-19 closures in 2020 not shut down her lab, these experiments wouldn't have been cut short, and her team wouldn't have gathered data at the precise point that alerted them to just how fast not one, but a combination of drugs—selumetinib, along with pacritinib—was shrinking these tumours. "One model showed an almost 90 per cent reduction in the tumour's growth. Over time, this translated to a greater than 40 per cent increase in survival," she says. "You can just feel the excitement in the lab when a story is coming together and it's all sort of clicking."
Postdoctoral student Jamie Zagozewski [BSc(Hons)/09, MSc/12] remembers that moment well. "We were just blown away when we saw how much we could shrink the overall size of these tumours," says Zagozewski, 37. "These parents are going through what I imagine is the worst thing in their entire life, and if I can have something to do with helping to ease that, that's just incredible."
Up until then, neither of these drugs had been tried on medulloblastoma—but since they have been used on other childhood cancers, approvals can come quicker, says Werbowetski-Ogilvie.
"I don't like hearing the term, 'It's good enough,'" she says. "You have to stick with it and you have to keep putting in effort. Maximum effort."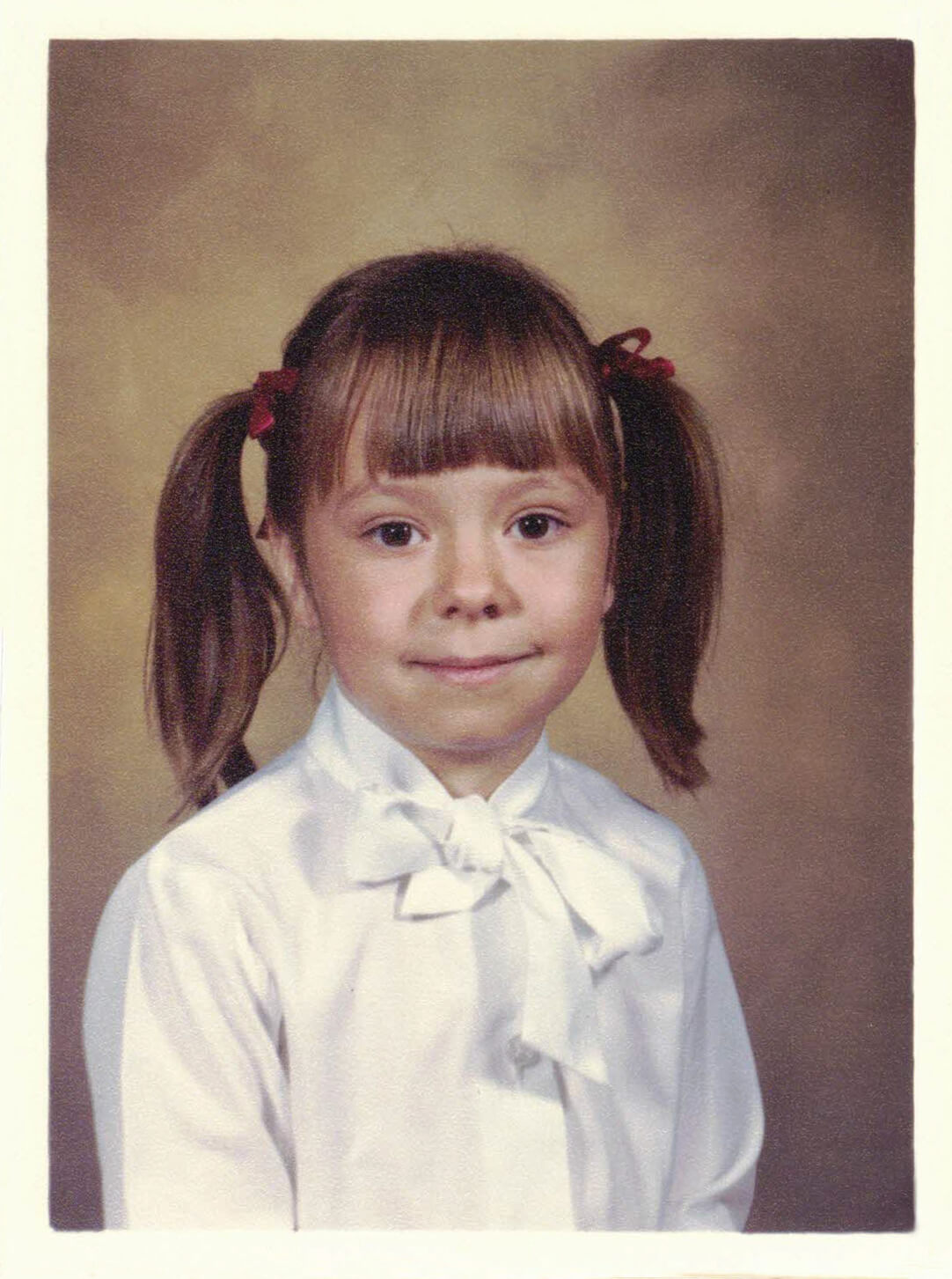 Finding new ways to treat brain cancer is especially complex since drug candidates must effectively reach tumours in this delicate organ. Many drugs are designed to not affect the brain, to not cross our blood-brain barrier, which protects toxins from getting in. Finding new, tailored treatments is made even more complicated since there are so many different types of tumours: 120 to be exact, according to the Brain Tumour Foundation of Canada.
Thankfully, in recent years, more affordable sequencing technology and an effort by the international research community to catalogue genetic differences among these tumours means scientists have a breakdown of genes involved in all forms of medulloblastoma. While this is extremely helpful, the data doesn't speak to the behaviour of those genes and how they affect individual cells. It can be overwhelming to try to figure out which to narrow in on, admits Werbowetski-Ogilvie.
"When we get these large data sets, it's our job to figure out which of these genes or proteins end up being functionally relevant. Not everything is," she says. "It takes years to prioritize what to work on and figure out what our genes of interest actually do."
In Werbowetski-Ogilvie's office, on her whiteboard, are old doodles by her son that have been there so long they won't erase. On her shelf is an anatomical model of a brain, and a 'science lab' her daughter made out of a milk cartoon, along with a drawing she did depicting Mom as Wonder Woman—something her team placed prominently during a surprise makeover of the space.
"What I teach in my lab, and what I teach my kids, is perseverance," she says. "With science, sometimes experiments don't work, but you have to stick with it."
That's not lost on Zagozewski, who says it's no small thing to be part of a predominantly female team in a STEM field, led by a researcher who's both tenacious and nurturing. "Not only are we scientists but we're friends and mothers, all supporting each other," she says. "It's not just a job—it's more than that."
DID YOU KNOW? Pediatric oncologist Dr. Norma Ramsay [MD/68], a 2021 recipient of a UM Distinguished Alumni Award and mentor to dozens of female researchers, also found her calling in the emotionally charged field of childhood cancer. A leader in stem cell biology, she headed the acclaimed Pediatric and Blood Marrow Transplant Program at the University of Minnesota, improving mortality rates. And if treatments failed, she'd often drive to hospitals, no matter the time of day, to be with children in their last moments.
Peak BioBoost Reviews – What To Know Before Buying Peak Biome Prebiotics – Abbotsford News
Infrequent bowel movements and inadequate intake of fiber-rich foods lead to constipation and other gut health issues. Colon inflammation syndrome, Crohn's disease, and ulcerative colitis, among other gut health issues, affect many people globally. People with irritable bowel and constipation face other digestive health issues, but there are various treatment options to suppress the effects.
Numerous probiotics and prebiotic-made supplements claim to aid in digestive health but aren't effective. Peak BioBoost is a prebiotic fiber-containing supplement that delivers gut-friendly bacteria to provide myriad digestive health benefits. This review will evaluate various facts about the Peak BioBoost supplement.
What Is Peak BioBoost?
Peak BioBoost is a prebiotic fiber blend dietary supplement manufactured by Peak Biome Inc-a reputable brand in producing digestive health supplements. The innovative, science-proven, and plant extract-based formula treats the root cause of the digestive health issue by delivering good bacteria in the digestive tract. According to the manufacturer, the supplement contains oat fiber-rich ingredients that are ideal for digestion.
The product is made of natural and powerful ingredients that revitalize the body. In addition, the potent ingredients lower insulin sensitivity and enable one to feel refreshed. Peak BioBoost ingredients primarily support gut health and restore quality of life. The manufacturer recommends consumers take one sachet of the formula daily to find positive outcomes. The supplement restores healthy and regular bowel movements and prevents painful straining or uncomfortable gas caused by constipation.
How Does Peak BioBoost Work?
The prebiotic fiber-rich formulation works in various approaches. It allegedly works in several different ways to achieve positive results. First, the product purportedly relaxes the intestinal nerves and muscles to allow for easy bowel movements. Slight damage to the intestinal muscles can easily lead to irritable bowel and constipation. Once the intestinal lining is loose, it leads to digestive tract issues. In addition, the stress experienced in the gut lining results in constipation. Peal BioBoost formula alleviates stress and thus lowers constipation.
Secondly, fiber deficiency leads to difficulty in bowel movements and stool gliding processes. The revolutionary supplement enables smoother movement of bowels since it contains oat fiber ingredients that nourish the gut system. The latter eventually eliminates chronic constipation. Prebiotic fiber softens the stool and alleviates the strain caused by constipation.
Finally, the prebiotic-made formula provides the gut system with good bacteria (probiotics). Probiotics are vital in eliminating toxins in the digestive tract and supporting metabolism. The presence of bad bacteria in the digestive tract leads to a rise in infections, prolonged digestion periods, and excess fat deposition, which leads to adverse gut health issues. Peak BioBoost formula provides good bacteria to alleviate such complications.
What Are the Ingredients Contained in the Peak BioBoost Formula?
The prebiotic fiber-rich supplement is manufactured under a GMP-certified facility. Each batch of production undergoes quality checks, and some of the high-quality ingredients used in the formula include:
Xylooligosaccharides (XOS)
Xylooligosaccharides contain prebiotics that deliver good bacteria and support healthy bowel movements. The ingredient also supports the digestive system and alleviates intestinal lining stress and pain. The ingredient is used in the Peak BioBoost formula to aid in the relaxation of intestinal nerves, strengthen the gut lining and enhance efficient bowel movements.
Tapioca Fiber
Peak BioBoost has a blend of active ingredients, including oat fiber and tapioca fiber. Tapioca Fiber supports healthy bowel movements and weight loss. Consumers can benefit from Tapioca fiber since it alleviates stomach pain that occurs due to irritable bowel syndrome. Consumers of Peak BioBoost benefit from the ingredient since it soothes the intestinal nerves and eases bowel movements.
Inulin
Besides its vital role in weight loss, the ingredient is used in the Peak BioBoost supplement to aid in bowel movements. Consumers can benefit from the ingredient since it aids in resolving irregular bowel movements and offsetting gas in the digestive tract.
Acacia Gum
Being one of the Peak BioBoost ingredients, Acacia gum extract aids in restoring a healthy digestive system. The element gets rid of bad bacteria to enhance healthy bowel movements. The ingredient also alleviates discomfort or restraint during excretion.
Fructooligosaccharides (FOS)
Peak BioBoost formula contains FOS due to its significant role in alleviating stomach pain that's caused by poor digestive functions. In addition, the ingredient aids in bowel movements and the prevention of constipation. The element also introduces probiotics to the gut system to aid in smooth excretion.
Magnesium Citrate
Magnesium citrate is contained in the Peak BioBoost formula for consumers to soothe damaged intestinal nerves and muscles. The ingredient supports healthy bowel movement and restores the ideal ratio of good bacteria. Healthy bacteria improve overall health.
The above ingredients make Peak BioBoost a viable dietary supplement for targeting the root cause of one's digestive system issues and addressing them momentarily.
Peak BioBoost Benefits
Besides addressing digestion issues, the Peak BioBoost supplement by Peak Biome has additional benefits. The supplement is viable for people of all ages. The manufacturer has provided various benefits of the product as follows:
Helps Improve Digestive System
The Peak BioBoost formula enables the consumer to have a well-functioning digestive tract. The supplement improves the quality of life by getting rid of all bowel-related problems, including constipation and extreme acidity. Peak BioBoost formula is suitable for one's metabolism and overall digestive health since it aids in reducing constipation, acidity, and more digestion-related issues.
Frees up Rancid Acid Formation from the Body
The supplement ensures consumers undergo smooth digestion and inhibits the formation of rancid acid. The formula is used to lower acidity for people struggling with intense acidity. The presence of acid on the intestinal lining can be detrimental, and the supplement aids in reversing the action of damage.
Support Bowel Movements
Peak BioBoost ideally eases bowel movements. The supplement relaxes the intestinal nerves and muscles, ensuring effortless toilet gliding. Achieving efficient bowel movement enables one to feel refreshed and revitalized all day. Consumers who use the supplement regularly notice that all their digestive-related issues vanish momentarily.
Improves the Immune System
Besides targeting the digestive system, Peak BioBoost also improves the immune system. Upon achieving a good immune system, consumers have healthy and disease-free lives. The new formula can enable consumers to manage chronic digestive health issues. The supplement also contains potent and active ingredients that strengthen the immune system and enables the body fight pathogens.
Delivers the Good Bacteria and Aids in Gut Health and Weight Loss
The Peak BioBoost formula supercharges the gut with good bacteria enabling consumers to feel refreshed, revitalized, and without bloating. Dietary supplements also support weight loss. The good bacteria in the digestive system support weight loss. Probiotics prevent excessive deposition of fat and boost the metabolic rate. Regular consumption of the supplement enables consumers to achieve weight loss.
Peak BioBoost Usage
The manufacturer recommends ingesting one scoop or sachet of the prebiotic supplement with a morning beverage. The product is also recommended with smoothies, oatmeal, pancakes, or basically any breakfast you like. Coffee is ideal for kickstarting the bowels, and it's recommended while one is using the product.
Peak BioBoost prebiotic formula easily dissolves in beverages and has low carbs. In addition, the dietary supplement is not addictive, and it's recommended to use it regularly to find significant improvement, a revitalized body, and overall wellness.
Unlike other products that cause allergies, the formula is safe for consumption. It's free from gluten, preservatives, flavors, and other harmful substances. However, consumers with underlying health issues should liaise with their physicians to ensure the product doesn't have any reactions.
Peak BioBoost Formula Pricing and Refund Policy
Peak BioBoost is productive and affordable, and consumers can get the product by ordering it from the official website. The GMO-free and keto-friendly supplement has the following discounted packages on the website:
Starter Pack: 1 Bottle of Peak BioBoost supplement is offered at $44.95
Most Popular Package: 6-Bottles of the prebiotic supplement are selling at $33.33 per bottle saving $150
Family Pack: 3-bottle of the supplement are selling at $39.95
All the packages are inclusive of "The Dessert Cookbook" and free US shipping and handling fee. Consumers who reside in the US or Canada can get the product shipped within 5-7 business days. However, the product is shipped internationally within 15 business days.
In addition, consumers have a 365-day money-back guarantee. The refund policy is issued with a 100% satisfaction guarantee. Consumers who feel the product doesn't satisfy their needs can get their money back without hassle.
Besides the discounted offers by ordering the product from the official website, consumers get an additional bonus. "The Perfect Poops Desserts Cookbook Bonus Guide" provides consumers with 50+ dessert recipes that aid gut health.
Final Verdict
Irritable bowels, chronic constipation, and other digestive health issues can be detrimental to the overall health. People who take digestive health issues lightly are likely to face severe underlying health complications in the future.
Some dietary supplements are viable solutions for most digestive health problems. The supplements contain potent ingredients that ingest the body with fiber that supports bowel movements.
Peak BioBoost formula may help improve bowel movements by providing the gut system with prebiotics. The manufacturer highlights myriad benefits associated with the product. Prebiotics enhance sustainable good bacteria in the gut system to eliminate toxins. Consumers can benefit from Peak BioBoost and improve their digestive system's health, among other benefits.
Toronto Public Health expands access to Meningococcal vaccination for eligible adult residents – Toronto
News Release
October 6, 2022
Starting today, Toronto Public Health (TPH) has expanded access to free Meningococcal vaccine for eligible Toronto residents between ages 20 and 36. Bookings for Meningococcal vaccines at the City of Toronto's six fixed-site immunization clinics can now be made for appointments starting on Wednesday, October 12 on the TPH's booking system.
Tomorrow, Friday, October 7, TPH is also hosting pop-up clinics at six secondary schools in the city where it will provide three school-based vaccines: Meningococcal, Human Papillomavirus and Hepatitis B. The clinics will be held from 9 a.m. to 3:30 p.m. for students in grades 7 to 12. More information can be found on the City's COVID-19: Pop-Up Immunization Clinics webpage.
In recent weeks, TPH identified serious cases of meningococcal C infection among young adults who were not vaccinated. These cases highlight the need to keep up-to-date with recommended vaccinations to protect against ongoing risk of infection. Meningococcal disease is a rare infectious disease that can cause severe illnesses that can be deadly.
City-run immunization clinics
TPH encourages Toronto residents in their twenties and thirties to check their vaccination records to confirm if they have received a Meningococcal vaccine, most commonly received in grade 7 or 8 as part of the school vaccination program. Eligible individuals who have not received a Meningococcal vaccine, including newcomers from countries that do not provide publicly-funded Meningococcal vaccination, should contact their healthcare provider or attend a TPH clinic to be vaccinated as soon as possible.
Eligible residents between the ages of 20 to 36 can receive publicly-funded Meningococcal vaccine at all of the City's six fixed-site immunization clinics by booking an appointment through TPH's booking system. A health card is not required. ID is needed to prove your age. City-run immunization clinics are easily accessible by transit and offer free parking on-site.
Meningococcal disease
Meningococcal disease is a rare infectious disease caused by Neisseria meningitides bacteria. It can affect people of any age. The bacteria is carried in the throat or nose and is spread through close, direct contact between people sharing respiratory or throat secretions (saliva or spit). Common ways are kissing, sharing drinks and straws, or sharing cigarettes and vapes. Generally, it takes close or lengthy contact to spread the bacteria. In rare instances, the bacteria can cause severe illnesses that can be deadly.
People who are sick with meningococcal disease may show symptoms between 2 and 10 days after exposure. These symptoms may include the sudden onset of high fever, severe headache, stiff neck, drowsiness or confusion, nausea and vomiting, a rash (purplish) that spreads quickly, seizures, and/or irritability or fussiness. Severe cases can result in hallucination and coma and, if untreated, can lead to death.
Anyone who develops symptoms within 10 days of last seeing a person with meningococcal disease should see a healthcare provider right away. More information about Meningococcal disease can be found at the City's Meningococcal Disease webpage.
Student vaccination
Students in grades 7 and 8 continue to be able to receive free Meningococcal vaccines (that prevent meningitis), Human Papillomavirus vaccines (that prevent cancers) and Hepatitis B vaccines (that prevent liver disease and cancer) to December 2022 at their schools through the #VAXToClass campaign.
Students in grades 9 to 12 who did not receive their Meningococcal, Human Papillomavirus and Hepatitis B vaccines during the COVID-19 pandemic can also receive them at all of the City's six fixed-site immunization clinics. A health card is not required. Appointments for these school-based vaccines can be booked through TPH's booking system.
Toronto is home to more than 2.9 million people whose diversity and experiences make this great city Canada's leading economic engine and one of the world's most diverse and livable cities. As the fourth largest city in North America, Toronto is a global leader in technology, finance, film, music, culture and innovation, and consistently places at the top of international rankings due to investments championed by its government, residents and businesses. For more information visit the City's website or follow us on Twitter, Instagram or Facebook.