Politics Briefing: Second Trump impeachment trial begins – The Globe and Mail
Hello,
The second impeachment trial of Donald Trump is now under way.
The House of Representatives impeached Mr. Trump last month, just before his term as president ran up.
Mr. Trump, who will not testify at the Senate trial, is facing charges that he stoked the violent insurrection on Capitol Hill in January.
If convicted, Mr. Trump could be barred from running for office again. However, a two-thirds vote of senators is required to convict him, and only a handful of Republicans are expected to vote against him.
The trial is expected to continue into next week.
This is the daily Politics Briefing newsletter, written by Chris Hannay. It is available exclusively to our digital subscribers. If you're reading this on the web, subscribers can sign up for the Politics newsletter and more than 20 others on our newsletter signup page. Have any feedback? Let us know what you think.
TODAY'S HEADLINES
Two updates today from the Canadian government in the fight against COVID-19: first, Canadians returning to the country by land will soon be required to show a recent negative test or face a fine; and Health Canada has approved a measure that will allow extraction of six doses from each vial of Pfizer's COVID-19 vaccine instead of the current five.
The federal government also says it will no longer require self-employed Canadians to pay back their Canada Emergency Response Benefit money if they were caught up in the confusion over gross versus net income.
The Conservatives, NDP and security experts say Canada should review or cancel its contract with a Beijing-police-owned company to handle visa applications in China.
Air Canada is continuing layoffs and route suspensions.
And Clerk of the Privy Council Ian Shugart, Canada's top bureaucrat, is on leave as he receives treatment for cancer.
Jillian Kohler (The Globe and Mail) on how vaccinations play out internationally: "What we are witnessing is hardly a global collective effort to ensure we advance equity of access to COVID-19 vaccines, particularly for the poorest and most vulnerable nations. Instead, the ugly glare of a 'my-nation-first' approach does not seem to be dimming any time soon, with clear winners and losers in the global race for COVID-19 vaccine deployment."
André Picard (The Globe and Mail) on Canada having fewer COVID-19 vaccinations and also fewer COVID-19 deaths: "Canada's overall pandemic performance has been mediocre – not horrible, not great – and we're continuing that pattern with vaccination. If nothing else, we're consistent."
Chantal Bernier and Rohinton P. Medhora (The Globe and Mail) on the Liberals' privacy bill: "C-11, instead, restricts the disclosure of such "de-identified" information without knowledge or consent exclusively to a few specified public institutions or an organization mandated by such an institution, for a 'socially beneficial purpose.' This essentially cuts out the Canadian private sector from the use of de-identified data for socially beneficial purposes, even with governance structures, such as data trusts, established to address residual privacy risk."
Got a news tip that you'd like us to look into? E-mail us at tips@globeandmail.com. Need to share documents securely? Reach out via SecureDrop
James hits back at Ibrahimovic criticism of political activism – TheChronicleHerald.ca
(Reuters) – Los Angeles Lakers forward LeBron James on Friday fired back at Zlatan Ibrahimovic and vowed to never stay silent about social causes after he was criticised by the AC Milan forward for sticking his nose into politics.
Ibrahimovic in an interview on Thursday said sportspeople like four-time NBA champion James, who has been one of the NBA's leading voices against racial injustice and police brutality, should avoid making the mistake of getting involved in political matters and instead focus on only sports.
"I will never shut up about things that are wrong. I preach about my people and I preach about equality, social justice, racism, voter suppression – things that go on in our community," James told reporters after the Lakers' 102-93 win against the Portland Trail Blazers.
"I'll use my platform to continue to shed light on everything that's going on around this country and around the world. There's no way I would ever just stick to sports, because I understand how powerful this platform and my voice is."
James also pointed to comments made by Ibrahimovic in 2018 when the Swedish forward claimed "undercover racism" had caused the media to treat him differently from players that had traditional surnames like Andersson or Svensson.
"He's the guy who said in Sweden, he was talking about the same things, because his last name wasn't a (traditional Swedish) last name, he felt like there was some racism going on," James said.
"I speak from a very educated mind. I'm kind of the wrong guy to actually go at, because I do my homework."
(Reporting by Arvind Sriram in Bengaluru; editing by Richard Pullin)
Politics: 'Foretelling the End of Capitalism' Review – The Wall Street Journal
Zlatan Ibrahimovic hits out at LeBron James for getting involved in politics – Sky Sports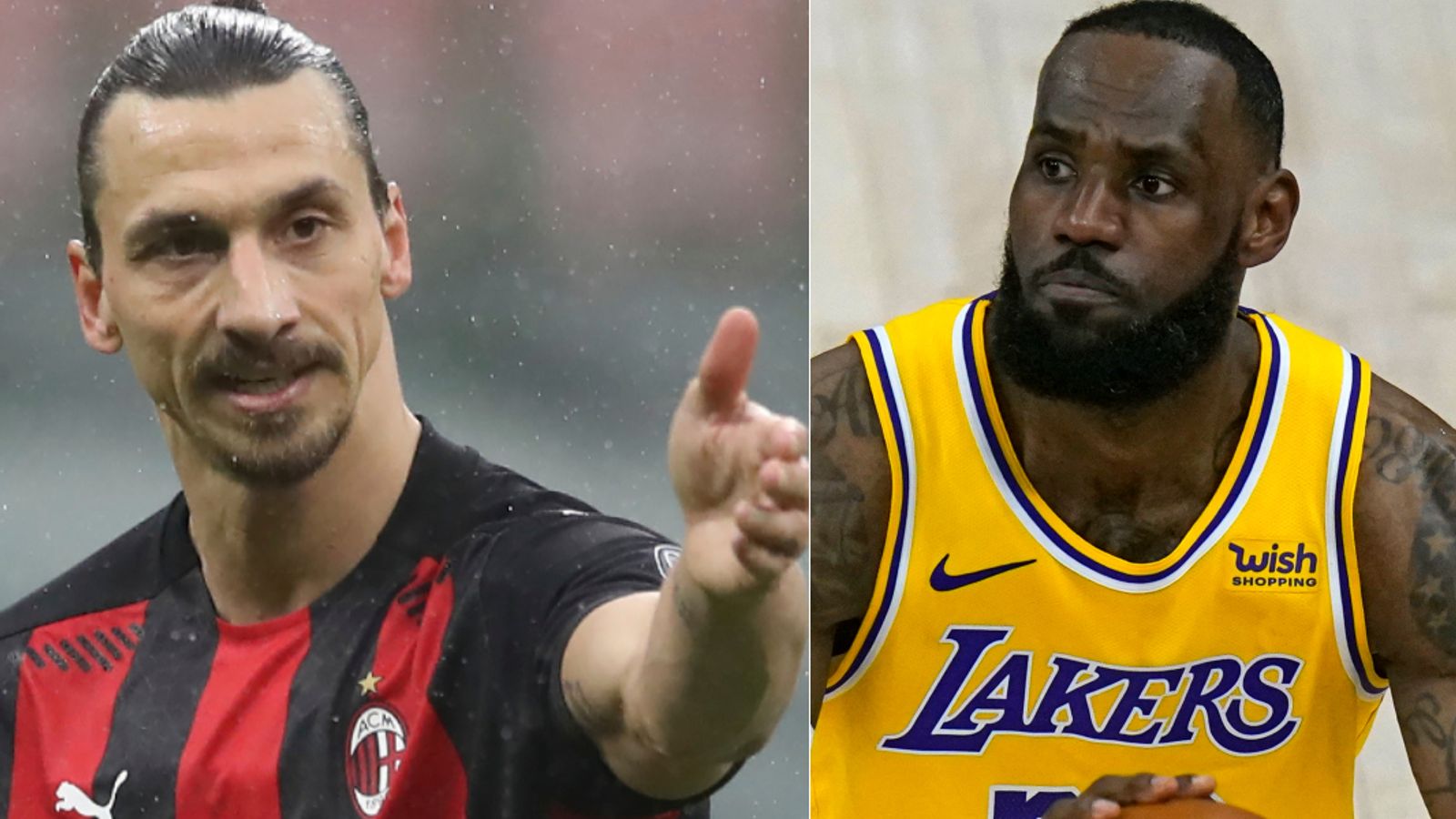 Zlatan Ibrahimovic has hit out at LeBron James for getting involved in politics, telling him to stick to what he is good at.
Four-time NBA champion James, who Ibrahimovic described as a phenomenal basketball player, has been one of the NBA's leading voices against racial injustice and police brutality in the US.
A frequent critic of former US President Donald Trump, the LA Lakers forward also helped form a group aimed at battling voter disenfranchisement in predominantly black communities last year.
"I like him [James] a lot. He's phenomenal, but I don't like when people with a status speak about politics. Do what you're good at doing," Ibrahimovic told UEFA and Discovery+ in Sweden.
"I play football because I'm the best playing football. I'm no politician. If I'd been a politician, I would be doing politics.
"This is the first mistake famous people do when they become famous. For me it is better to avoid certain topics and do what you're good doing, otherwise you risk doing something wrongly."
Okay @Ibra_official based on your position @KingJames is great at basketball and shouldn't voice his opinion about politics. You're really good at football so you shouldn't voice your opinion about Lebron using his platform for good. Or your opinion on anything outside football! https://t.co/xNbDo5vc9g

— Michael Johnson (@MJGold) February 26, 2021
Ibrahimovic's comments were criticised by American sprint great Michael Johnson.
"Okay Ibra, based on your position @KingJames is great at basketball and shouldn't voice his opinion about politics," Johnson tweeted.
"You're really good at football so you shouldn't voice your opinion about LeBron using his platform for good. Or your opinion on anything outside football!"