Posthaste: Why millennials will feel the biggest pain if the economy sours – Financial Post
Article content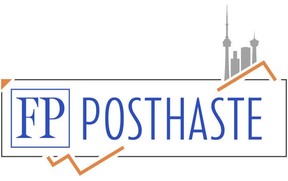 Article content
Good morning,
Canadians have been feeling the strain of higher interest rates and inflation across the nation but as a recent report from RBC points out, some more than others.
Older millennials and younger members of Generation X, who have seen their debts swell to record levels in recent years, are most vulnerable to job losses, writes RBC economist Carrie Freestone.
Article content
Indebted Canadians between the ages of 35 and 44 had a debt-to-disposable-income ratio of 250 per cent in 2019, much heavier than the debt load they carried a decade before when it was 150 per cent, she said.
That translates into $2.50 in debt for every dollar of disposable income. And it's a lot even by Canadian standards, which at last count had the highest household debt in the G7. The national debt-to-disposable-income ratio in the first quarter of this year was 184.5 per cent.
Younger millennials, under 35 years old, aren't much better off with debt loads of 165 per cent of their disposable income.
"The millennial generation has in many ways been defined by its staggering high household debt," said Freestone.
The pressure, unfortunately, is only going to get worse. The Bank of Canada has raised its interest rates from 0.25 per cent to the 22-year high of 5 per cent and may not be finished yet. Canadians with mortgages coming up for renewal in the near future could see their monthly payments rise by 25 per cent, she said.
A poll done by Angus Reid after the Bank last raised rates in July found more than a third of the people polled who had a mortgage said they were having trouble making payments.
Article content
Almost 60 per cent expected the rate increase to have a negative impact on their finances and a third were bracing for "significant" challenges.
A big problem, Freestone says, is that though earnings have grown rapidly, they have not grown enough to absorb the higher debt payments.
"Since the beginning of the pandemic, average hourly earnings have risen 12 per cent, less than half the increase of the average five-year fixed mortgage payment," she said.
Baby boomers, on the other hand, are in much better shape.
Only 14 per cent of Canadians aged 65 and older still hold a mortgage and if they do it's half the size of a millennial mortgage, she said.
Baby boomers and older members of Generation X, people 55 and older, have also built up a larger share of assets that benefit from higher interest rates. Canadians' personal term deposits in banks have risen $200 billion above pre-pandemic levels, mainly on the attraction of higher interest rates, Freestone said.
Older Canadians too are less dependent on income. For Canadians aged 65 and older two thirds of income comes from private pensions and government benefits, while younger age groups get 85 per cent of their income from their jobs.
Article content
And boomers on average spend less than younger generations. Freestone says the older age group spends a third less on discretionary goods and services than Canadians in their thirties.
So far millennials' spending has held up despite the challenges of higher interest rates and high inflation, she said. But if layoffs rise it could "significantly derail discretionary spending."
"While growth is still holding up even after record rate hikes, higher unemployment rates may trigger an entirely different outcome for demand in the year ahead," she said.
__________________________________________________
Was this newsletter forwarded to you? Sign up here to get it delivered to your inbox.
_____________________________________________________________________


Coming up for mortgage renewal? You might want to have a look at today's chart. A record 95 per cent of new mortgages were fixed-rate in June, compared with 43 per cent when the Bank of Canada began hiking rates in March 2022, says National Bank economist Daren King.
Since then the Bank has raised its benchmark interest rate by 4.75 percentage points, and borrowers now looking to renew will see a steep climb in payments.
Article content
The fixed rate majority might seem a bit puzzling considering the Bank is nearing, if not at, the end of its hiking cycle, said King.
"Does this mean that households are locking in at potential rate peak for the long term? Not so fast," wrote King.
Most of those borrowers, 55 per cent, signed up for three to four-year terms, rather than the traditional five-year.
"There is reason to believe that they opted for this option because it is more favourable than the shorter term options (1 to 2 years) which reduces the payment and eases qualification," King said. "However, they don't want to miss out on possible rate reductions down the road."

The Canadian bank earnings parade continues this week. So far we have had a beat and miss from RBC and TD Bank respectively. Next up are Bank of Montreal and Scotiabank on Tuesday. National Bank earnings come out Wednesday and CIBC is up Thursday.
Today's Data: Bloomberg Nanos Confidence Index


_______________________________________________________


Article content

Investing returns have often topped inflation, but it gets more difficult to do as prices rise. Portfolio manager John De Goey says he's concerned the current decent returns for interest-bearing vehicles, as well as high equity valuations, high debt levels and a dangerously inverted yield curve, mean investors should tread lightly. Find out more
____________________________________________________
Today's Posthaste was written by Pamela Heaven, @pamheaven, with additional reporting from The Canadian Press, Thomson Reuters and Bloomberg.
Have a story idea, pitch, embargoed report, or a suggestion for this newsletter? Email us at posthaste@postmedia.com, or hit reply to send us a note.
How India is pouring billions of dollars into Canada's economy – The Economic Times
We use cookies and data to
Deliver and maintain Google services
Track outages and protect against spam, fraud, and abuse
Measure audience engagement and site statistics to understand how our services are used and enhance the quality of those services
If you choose to "Accept all," we will also use cookies and data to
Develop and improve new services
Deliver and measure the effectiveness of ads
Show personalized content, depending on your settings
Show personalized ads, depending on your settings
Non-personalized content is influenced by things like the content you're currently viewing, activity in your active Search session, and your location. Non-personalized ads are influenced by the content you're currently viewing and your general location. Personalized content and ads can also include more relevant results, recommendations, and tailored ads based on past activity from this browser, like previous Google searches. We also use cookies and data to tailor the experience to be age-appropriate, if relevant.
Select "More options" to see additional information, including details about managing your privacy settings. You can also visit g.co/privacytools at any time.
German Business Outlook Improves Slightly Amid Shrinking Economy – BNN Bloomberg
We use cookies and data to
Deliver and maintain Google services
Track outages and protect against spam, fraud, and abuse
Measure audience engagement and site statistics to understand how our services are used and enhance the quality of those services
If you choose to "Accept all," we will also use cookies and data to
Develop and improve new services
Deliver and measure the effectiveness of ads
Show personalized content, depending on your settings
Show personalized ads, depending on your settings
If you choose to "Reject all," we will not use cookies for these additional purposes.
Non-personalized content is influenced by things like the content you're currently viewing, activity in your active Search session, and your location. Non-personalized ads are influenced by the content you're currently viewing and your general location. Personalized content and ads can also include more relevant results, recommendations, and tailored ads based on past activity from this browser, like previous Google searches. We also use cookies and data to tailor the experience to be age-appropriate, if relevant.
Select "More options" to see additional information, including details about managing your privacy settings. You can also visit g.co/privacytools at any time.
The bad economic times have only just started
The Canadian economy is headed for a rough patch. Growth has already slowed considerably. Job growth has moderated. Inflation remains stubbornly high. But the pain households are feeling today is only going to get worse.
"The path forward looks bleak," Tiago Figueiredo, a macro strategy associate with Desjardins, said in a note.
For a while there, the economy proved more resilient than expected. The Bank of Canada's interest rate hikes piled up one after another. Even so, the jobs market boomed, GDP continued to expand.
But economic pain was inevitable. Soaring inflation has eroded purchasing power, and climbing interest rates have clobbered households. Now, cracks have begun to appear in the data, and economists expect those cracks to grow. GDP contracted in the second quarter of this year.
Next week, new data is expected to show economic growth flat-lined in July and perhaps contracted again in August. Some of that can be chalked up to specific factors, including labour actions like the port strike in B.C. or wildfires.
But before any of that, momentum was clearing being sapped out of the Canadian economy.
---
That would put Canada on track for two consecutive quarters of negative growth, which would meet the technical definition of a recession.
Frances Donald, the global chief economist and strategist at Manulife Investment Management, says we should spend less time debating what to call this downturn and focus more on how it will impact people.
"Even if there are technical factors that avert two quarters of negative GDP, this economy will feel like a recession to most Canadians, for the next year," she told CBC News.
How bad are things, really?
Experts say there are several factors masking just how bad the economy really is. The first is that it usually takes about a year and a half for the full impact of interest rate changes to get absorbed into the economy.
The Bank of Canada began its rate-hiking cycle 17 months ago. That means the impact of the fastest, most aggressive interest rate hiking cycle in Canadian history is still to come.
Second, consumption patterns changed during the pandemic and haven't fully reverted to normal, predictable ways that make economic modelling easier. During pandemic lockdowns, Canadians bought a lot of "stuff." We snatched up electronics, gym equipment, household wares. Now, those same households are primarily spending on experiences.
So, retail sales figures just released show an uptick in July but a slowdown in August. How much of that is seasonal or cyclical isn't as easy to determine when all of these other factors are pushing and pulling consumers in different directions.
"Discretionary consumer spending is getting held back by inflation and surging borrowing costs. Another sign of sluggish growth for the Canadian economy while the Bank of Canada, at the same time, grapples with above-target inflation," Robert Kavcic, senior economist at BMO, wrote in a note to clients.
Hovering above all of the numbers and all of the changes is an unprecedented surge in immigration. More than a million people moved to Canada last year alone. That has driven consumption but masked some underlying weaknesses.
Donald says all of those factors have combined to make the economy look healthier than it really is.
"We are in the moment between when the Titanic hit the iceberg, but the ship has not sunk. When it seems as though we've experienced a shock, but not a problematic one," Donald said.
"The good news is that, unlike the Titanic, we can heal the economy if we need to by lowering interest rates."
Where are interest rates headed?
The Bank of Canada paused its series of rate hikes earlier this month. But the central bank said that was contingent on seeing further progress in the fight to rein in inflation.
---
Since then, inflation came in much hotter than anyone expected. And this time it wasn't just gasoline and mortgage interest costs. The so-called core measures of inflation, which strip out the more volatile components, such as the price of gas, all rose or held their ground.
Derek Holt, vice-president and head of Capital Markets Economics at Scotiabank, says the breadth of the price pressures in August is "astounding." He says 52 per cent of the consumer price index basket is up by four per cent month over month at a seasonally adjusted annual rate. Nearly two-thirds is up by more than three per cent.
He says the recent data challenges the most basic assumptions people have been making about the economy.
"Inflation's cooling, they say. It's only gasoline and mortgage interest costs that are driving it, they say. The government's (rather unclear) 'plan' is working, they say. The Bank of Canada is obviously done raising rates, they say. All of which is complete, utter, rubbish," he said in a note to clients.
Holt says the re-acceleration in last month's inflation data "definitely ups the odds of a rate hike" when the central bank meets again in October.
---
In a speech this week, Bank of Canada deputy governor Sharon Kozicki highlighted the dilemma the central bank is facing.
'We are a long way from rate cuts'
"We know that if we don't do enough now, we will likely have to do even more later. And that if we tighten too much, we risk unnecessarily hurting the economy," she told a luncheon in Regina.
She said some volatility in inflation was "not uncommon," that past rate hikes "will continue to weigh" on economic activity.
None of that is new. The central bank has spent much of the last year and a half talking about balancing the risk between doing too much and causing more pain than was necessary and doing too little and letting inflation get entrenched.
But economists such as Donald say there's been a shift as the bank begins to think about when and how it will have to start looking at bringing rates back down to ease the burden on households.
"We are a long way from rate cuts," she said. "But you could see the off-ramp in the very far distance. And the Bank of Canada is trying to widen that off ramp to give them some optionality" should they need it.
She's forecasting rates will start to come down again during the first half of next year.
"But for a lot of Canadians, there's … a lot of pain to get through," Donald said.