Public invited to take part in Black History Month art project – Chatham Daily News
Article content
The Thames Art Gallery and ARTspace will celebrate Black History Month this February by inviting the community to contribute to an artwork project.
For centuries, people of African descent have confronted and continue to confront prejudice and inequity, the gallery stated, with systemic barriers still preventing full and equal participation in society.
"Almost nine months after George Floyd's death, the rise of Black Lives Matter, and C-K's own peaceful march down King Street, we want to keep carrying it forward," said gallery curator Phil Vanderwall in a release.
"Creativity can help us to confront and overcome our challenges. Art can help us create the world we want to live in and what better way to focus our energies than to join together as a community and participate in a positive vision for 2021?"
"Celebrating Black Lives" is the theme of this digitally based installation. Anyone who wishes to participate can complete a work of art on the theme in any media. Feel free to paint, draw, design, or write.
Armed and dangerous? Online art project takes aim at militarization of robotics – NBC News
An internet-enabled art installation that launched Wednesday offers a strange proposition: the chance to pilot a $75,000 four-legged robot named Spot that is armed with a paintball gun.
The robot may be familiar to people who have seen various viral videos of similar robots from Boston Dynamics that have offered a sometimes startling glimpse at leaps in robotics technology.
But they haven't seen it like this.
"Obviously they've worked really hard in terms of their marketing team to kind of bridge this association of Spot the dog with cute internet videos," said Daniel Greenberg, the head of strategy and growth for MSCHF, a company that is something of a mixture of an art group and a brand that has become known for its viral internet stunts. "You see Spot dancing and it goes viral. You see Spot jumping rope and it goes viral."
Greenberg's project, "Spot's Rampage," isn't meant to make the robot seem cute. It's meant to be a statement about the militarization of robotics, complete with a digital portal to give people a firsthand view of what it's like to be in control of an armed machine.
"While that's all nice and all, we think, or at least a lot of people on the internet have this consensus that it is going to be militarized," Greenberg said. "It is going to be used by police."
MSCHF, pronounced "mischief," has made something of a habit of drumming up attention via projects on its website. In the last few years, several of its other pieces have gone viral, including a pair of Birkenstocks made from Hermes Birkin bags or Nike "Jesus shoes" filled with holy water.
The Spot project has already drawn a response from Boston Dynamics, the manufacturer of the robot.
In response to internet buzz ahead of MSCHF's Wednesday event, Boston Dynamics issued a statement on its Twitter account saying: "To be clear, we condemn the portrayal of our technology in any way that promotes violence, harm, or intimidation."
Provocative art can help push useful dialogue about the role of technology in our daily lives," the company added. "This art however, fundamentally misrepresents Spot and how it is being used to benefit our daily lives."
Boston Dynamics robots are not weaponized, but continued adoption of various types of machines including drones and other types of robots by militaries and police forces have caused alarm among technology watchdogs. And while science fiction has offered any number of fantastical examples of armed robots, a growing number of real-world examples illustrate how questions about the use of robotics by military and police forces are not entirely hypothetical.
In a bit of auspicious timing, a Twitter user in New York captured video Tuesday of the New York City Police Department operating a quadruped robot in the Bronx that bears a striking resemblance to Boston Dynamics' Spot.
P.W. Singer, a strategist at the think tank New America and author of the book "Burn-In: A Novel of the Real Robotic Revolution," said the militarization of robotics is inevitable and needs to be subject to oversight.
"Any technology can be used for both good and ill purposes," he said. "It is a technology that can clearly be deployed into war and law enforcement just like it can be deployed into, you know, everything from lawn care to construction."
Singer said he thought MSCHF's project succeeded in forcing people to confront questions about militarized robots.
"Art is best when it provokes a conversation, when it makes you think, and they can certainly say 'mission accomplished' with that," he said.
Just the fact that Boston Dynamics responded to their project made the whole drop worth it, Greenberg said.
"The fact that Boston Dynamics tweeted about it and the fact that they've released public statements basically means that we did our job right," he said. "Right, like if this was just some silly thing, they would have never talked about it."
Growth patterns in ART children found different from those in naturally conceived – ESHRE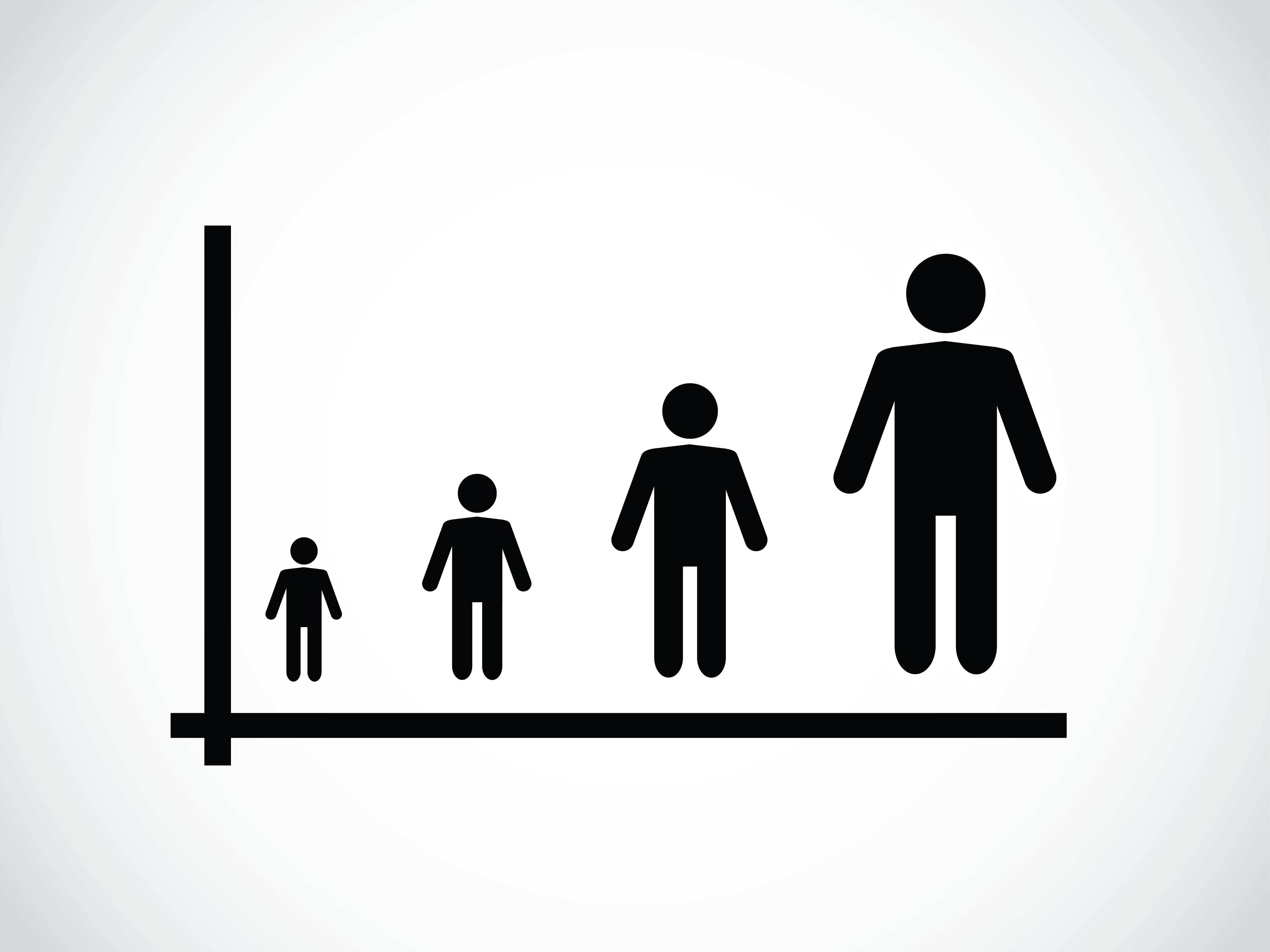 A large cohort study has shown that children conceived by ART are smaller at the time of delivery, experience a rapid catch-up growth, but are largely similar in height and weight to naturally conceived children at school age.
The influence of ART on healthy child development – physical, intellectual and mental – has been an ongoing concern which goes back to before the first IVF birth. Since then, an association between fertility treatment and adverse pregnancy outcomes has been well documented. A meta-analysis by researchers in China found a significantly increased risk of pre-term birth, low birth weight and small for gestational age; and a multicentre cohort study concluded that ICSI and IVF children need health care resources more than those naturally conceived.(1,2)
Less is known about how ART children continue to progress in terms of height, weight and body mass index when compared with those born without the help of fertility treatment. Now, a large ongoing long-term prospective cohort study has offered some clues by suggesting that fertility treatment may contribute to differences in growth patterns – at least in infancy – and that underlying parental subfertility may have an impact too.
However, the authors report that the 'reassuring' message for parents and clinics is that this effect does not persist beyond adolescence. Indeed, the growth patterns shown by ART children at the age of 17 are similar to those of their naturally conceived counterparts.
The findings are based on data from the Norwegian Mother, Father and Child Cohort Study (MoBa) on 81,461 singleton children (n = 79,740 naturally conceived; n = 1721 ART), and 544,113 teenagers screened for military service and entered in the Armed Forces Health Registry (which includes information on mode of conception).
For the MoBa children, researchers at the Norwegian Institute of Public Health in Oslo compared medical birth registry data according to mode of conception with maternally reported information from 18 weeks gestation to age seven. The ART children included those from fresh and frozen embryo transfer, while a small proportion (n = 5279) of the naturally conceived children were born to subfertile parents (<12 months to conception).(3)
The results showed that ART babies weighed less on average at delivery than those who were naturally conceived (3.495 kg vs 3.608 kg), and were shorter in length (50.2cm vs 50.5cm). However, those in all ART groups (ICSI, FET, etc) then experienced 'rapid catch-up growth', achieving greater height/weight by age three and a greater height by age seven. These growth patterns were similar among naturally conceived children born to the subfertile parents, although they were not as small as ART children at birth.
The study is also described as the first to show a difference in growth pattern in ART children up to school age. Compared with those naturally conceived, FET children were similar whereas those from fresh transfer ART were smaller; and FET children were longer/heavier for the first two years of life, and remained heavier up to age six. However, results for reported height, weight and BMI at age 17 from the Armed Forces Health Registry data were similar to those of all ART children.
So why do ART children grow differently in early life? While one likely explanation may lie in the ART procedures themselves (hormone treatments, culture media), the authors suggest the answer may also lie in 'underlying factors influencing parental fertility problems' given that the offspring from subfertile parents were also shown to have different growth patterns.
While the findings appear to allay concerns around growth rates overall, the need for follow-up research is clear according to the authors. Indeed, the authors in summarising their results report that 'children conceived by ART are smaller at the time of delivery, experience a rapid catch-up growth, but are largely similar in length/height and weight to naturally conceived children at school age', but go on to describe the term 'catch-up growth' as possibly misleading. They note that rapid weight gain in IVF children has been associated with raised blood pressure in teenage years and a greater risk of type 1 diabetes.(4,5) Thus, the potential cardiometabolic implications of accelerated growth rates among ART children in their first years of life should be investigated.
1. Qin J, Liu X, Sheng X, et al. Assisted reproductive technology and the risk of pregnancy-related complications and adverse pregnancy outcomes in singleton pregnancies: a meta-analysis of cohort studies. Fert Steril 2016; 105; 73-85. doi.org/10.1016/j.fertnstert.2015.09.007
2. Bonduelle M, Wennerholm U-B, Loft A, et al. A multi-centre cohort study of the physical health of 5-year-old children conceived after intracytoplasmic sperm injection, in vitro fertilization and natural conception. Human Reprod 2005; 20; 413–419; doi.org/10.1093/humrep/deh592
3. Magnus MC, Wilcox AJ, Elin FA, et al. Human Reprod 2021; 36; deab007. doi.org/10.1093/humrep/deab007
4. Ceelen M, van Weissenbruch MM, Vermeiden JP, et al. Pubertal development in children and adolescents born after IVF and spontaneous conception. Hum Reprod 2008; 23: 2791-2798. doi: 10.1093/humrep/den309
5. Norman E, Petzold M, Clausen TD, et al. Type 1 diabetes in children born after assisted reproductive technology: a register-based national cohort study. Human Reprod 2020; 35; 221-231. doi.org/10.1093/humrep/dez227
Sweetgrass artist to host youth art classes at local gallery – battlefordsNOW
Whitecalf said she enjoys teaching visual art classes to young artists because of their natural inclination to create and their courage to try new things.
"They just have no restraints on their creativity," she said. "They just want to create and have fun, which I think is so inspiring to myself as an adult now."
"When the kids come, they should just be ready to really explore their imagination and creativity, and be prepared to have lots of fun," she added.
Curator and manager of galleries with the City of North Battleford, Leah Garven said they are happy to have artists like Whitecalf come and help teach and encourage the next generation of local artists.
"We call it enhanced programing at the gallery when we are able to connect professional artists with the community, because it really instills innovation and creativity," she said. "We're excited to have Azby come and offer these classes for the community."
The Art Fundamentals for Youth course is recommended for ages seven and up, and will be offered Tuesday evenings from 6:00 p.m. to 7:30 p.m. on Mar. 23, Mar. 30, Apr. 13 and Apr. 20.
The Manga and Anime course is recommended for ages 10 to 14 and will be offered Wednesdays from 6:00 p.m. to 7:30 p.m. on Mar. 24, Mar. 31, Apr. 14 and Apr. 21.
Pre-registration for both classes is available now and closes on Mar. 16. To register, or for more information, contact the Allen Sapp Gallery or find them on Facebook.
—
On Twitter: MartyMartyPxP1