QC: Art feeds the soul for Joely BigEagle-Kequahtooway – Regina Leader-Post
Her creations have passed through the hands of a prime minister and a pontiff.
Article content
The year 2016 was a turning point for Joely BigEagle-Kequahtooway.
Article content
After training as an engineer, she was working for SaskEnergy and running a boutique with her family. But that year, she lost the boutique and her job.
"I was devastated," she said. "What am I going to do?"
Something else was happening that year that gave her new direction. The family went to the Standing Rock demonstration against the Dakota Access Pipeline. It left her with a renewed sense of the power of serving the community.
"Am I best suited to go back and be an engineer and to do project management?" she remembers asking herself. "Or am I best suited to just focus on community development?"
The answer, it turned out, was simple enough. Community work had always been her passion, even if it didn't pay the bills. But by combining art, storytelling and the project management skills she learned as an engineer, she's since become a force to be reckoned with in Regina.
BigEagle-Kequahtooway was one of the loudest voices calling on the city to deal more honestly with its past, notably by pushing for renaming Dewdney Avenue as Buffalo Avenue. That struggle is still being fought.
Yet another fight was recently won. She spoke to the Leader-Post in what was once the Dewdney Park and Pool, now renamed to Buffalo Meadows. She grew up just two blocks from here, in Regina's North Central area.
Later, for two-and-a-half years, she spent time at her familial White Bear First Nation. It was there that she reconnected with her enormous family — 37 aunts and uncles and about 200 first cousins — and with the land.
Article content
"I feel more connected, as they're connected over there to the land, so I got to be connected through them," she said. "I think that's the biggest lesson… our ceremonies are still alive."
So it was natural enough for BigEagle-Kequahtooway and her husband, Lorne, to co-found Buffalo People Art Institute to help preserve those traditions. In the years since her turning point, they've been scraping, stretching, tanning and braining buffalo hides, creating art and sharing the process with those eager to learn.
They've done it about 50 times, in Lorne's estimation. But in BigEagle-Kequahtooway's view, it's only an initiation.
"I feel like we're still babies in learning this," she said.
But the couple has nonetheless hosted a seven-part video series as a how-to guide on their work. They've led workshops across the province, including at Grasslands National Park. BigEagle-Kequahtooway held an exhibition at the University of Regina, where she was named artist in residence.
The buffalo is at the centre of everything they do. But so is their relationship. "I'm his muse; he's my muse," she said.
For BigEagle-Kequahtooway, the buffalo is a symbol of resilience. Long after they were nearly eradicated in the 19th century, she feels like they are still everywhere — in the sweat lodge, in the sun dance, in the land.
But she hasn't given up on seeing the buffalo return on a grand scale, like they were when her people depended on them for every aspect of life.
Article content
"There's 90 million cattle that are on this continent — zero from 500 years ago to 90 million," she explained. "Well, maybe in another 500 years people will realize, hey we have to go back to buffalo, because the way that we're running our ecosystem here with mono-agriculture and non-sustainable farming, maybe there's better ways to do it."
Working with buffalo hide can be an arduous process. First they have to find the hide, which can be the toughest step of all. Then they haul it. They soak the hide, poke holes in it, stretch it out on a 10-by-10 foot frame and use tools to scrape the muscle. They dry the hide before scraping still more layers. By then, the hide is ready to be brained. One buffalo brain is enough to treat its own hide. The brain, she explained, contains a chemical called lecithin that breaks down fibres and softens the hide.
The result can make robes, drum skins and parfleche for so much more.
"For me it's about feeding our soul," said BigEagle-Kequahtooway. "It's about the process."
Her training in mathematics and engineering has stayed with her, and still influences her work. "The art that I enjoy is based on geometry," she explained. However much she tries to let loose and work with the spontaneity of a child, she can't quite free herself from her love of order.
"I've got to get out my geometry kit. I've got to make my designs. I've got to make sure it's symmetrical," said BigEagle-Kequahtooway. "That controlled way that I do things."
Article content
Her art has passed through the hands of a prime minister and a pontiff. She and Lorne made a parfleche gift commissioned by Justin Trudeau's office as a gift to Cowessess First Nation Chief Cadmus Delorme. Trudeau passed it on with his own hands at an event this month.
A couple years ago, the Kequahtooways gifted a beaded cross to Pope Francis. As the pair worked on the project, BigEagle-Kequahtooway had her mother in mind.
"My mother went to residential schools… thinking of her, and so many others that have been to residential school in my family," she said.
She saw the work as an opportunity, given the questionable role of the Catholic Church in Canada's history with Indigenous people. BigEagle-Kequahtooway believes energy, feelings and messages can be transferred through art. So this one was important.
"Should we write a message?" she remembers asking during their beading work. "We put a prayer in it, and the prayer was: We want our people to live."
She was told that the gift did, in fact, reach the pope.
Now, as the pandemic recedes, BigEagle-Kequahtooway is thinking about another turning point. She's looking for ways to take her work to White Bear and her husband's Zagime Anishnabek community.
"We've been focused on urban places because it's where we live, and it's where our kids live, and so we've been focused on bringing ceremony, bringing community here," she said.
"Then sometimes we ask ourselves, what are we bringing into our home communities, because that's where we're from… It's kind of in the back of our minds, because we always want to go back home — we want to feel like we belong."
Exhibit explores use of art to cope with mental illness – St. Albert TODAY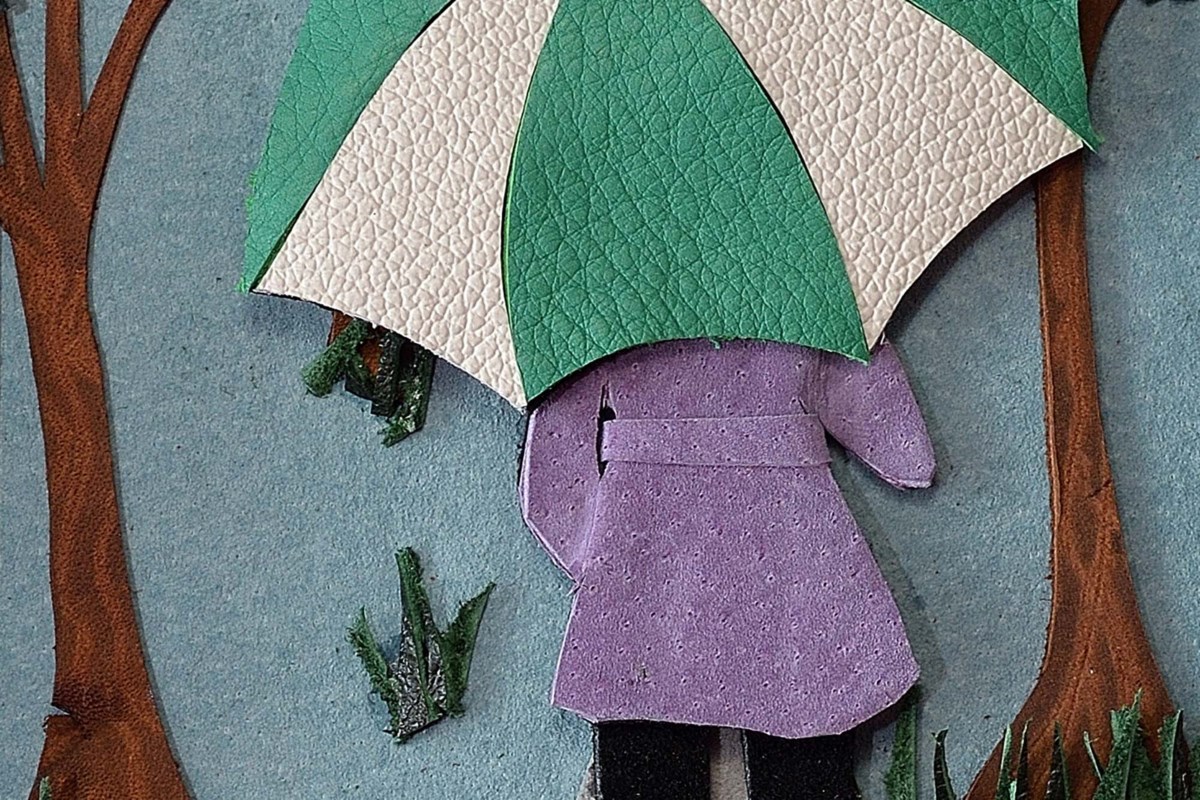 Kimberly Smith creates wall art with fused glass exploring nature and our relationship to it. Instead, Cynthia Carson, a severe brain injury survivor, infuses her personality into pieces constructed from leather.
Smith's fused glass of natural scenery comes across as elegant, serene, and peaceful yet at the same time very sturdy — much like the artist. Carson's work instead is bold and sassy, a reflection of the artist's larger-than-life personality.
Interestingly, both women are bound by mental illness and adopted art as a positive mechanism to cope with life. Their contrasting works, which oddly complement each other, are currently on exhibit at Visual Arts Studio Association as part of Divergent Properties, which runs until Saturday, Aug. 27.
Upon stepping into VASA's entrance, one immediately comes face-to-face with Carson's three-piece showcase of two black and white leopards and one tiger titled Strength Within.
"We as humans don't recognize our own strength — not necessarily physically, but mentally and emotionally. It's about finding the strength you did not know was there," said Carson.
The Edmonton artist began her journey crafting visual art as a significant and symbolic step towards working through trauma. The German-born artist moved to the United Kingdom for work and later travelled to South America before moving to Canada.
Once living in Canada, she suffered a crippling and traumatic brain injury that left her unable to control her body. Spending time in rehabilitation, she had to re-learn basic physical movements such as walking and spreading jam on toast. At times Carson felt as if she had fallen through the cracks, but stubbornly refused to give up.
"Once we were visiting my brother-in-law's apartment and I saw a piece of Native art made of leather, and I thought it was interesting. My husband's family is Métis and they taught me to make moccasins. We had a lot of leather at home, and I started cutting it up in five-minute increments because I couldn't concentrate any longer. For me it wasn't about creating art. It was about improving my motor skills, my concentration, my endurance, and overall rehabilitation," said Carson.
One of her creations is a stunning, blue peacock that looks as if it's about to jump out of the frame. It is modeled after peacocks living in the wild that are nearly extinct.
"It has a vulnerable beauty. It's a rendering that life is precious. We have this illusion we are in control, but that is not always true. It's about the fragility that life can be gone in a second. I've put it in a distressed frame because life is imperfect."
Another series is of ballet dancers standing on pointe in graceful dance positions.
"The ballet shows mean to me that I couldn't dance, but I could dance inside."
Carson has also come under the microscope from individuals who cannot see her injuries and are prone to judge.
"You don't see the challenges of brain injuries because you can't see anything. But it's about the perceptions people have of others — the visible and judgmental. It's all about assumptions."
Most importantly, Carson sees herself as a brain injury advocate and hopes her art spreads awareness.
Kimberly Smith creates kiln-fired glass art that evolves through form, colour, and materials. She uses nature themes borrowed from across Alberta. While her winter landscapes exude an aura of quiet peace, her bold-coloured Mama Bear projects the animal's volatile emotions.
"Mama Bear is an example of slab glass. I use chunks of glass and rebuild from broken pieces. I choose what I keep and what I discard and build something new," Smith said.
She uses three techniques — paper glass, enamel on glass, and slab glass, which can be fired to temperatures up to 1,500 F. She creates art in layers, some light and airy, others dark or muted. Some even sparkle with unexpected colours. No one layer stands on its own. All the layers must be added to see the beauty that emerges from within.
"I was 10 when I saw a glassblower at NAIT and thought it was the coolest thing I ever saw. I've done paintings — acrylics and watercolours — but it wasn't until 16 years ago that I found out a kiln could do both pottery and glass. From that moment on it devoured me. Glass is my home," said Smith.
There's something about the way light passes through the medium or is reflected that keeps the St. Albert artist intrigued and energized in attempting new challenges.
"It's only when we pull all the parts of the self together that we become whole."
The exhibit is free. VASA is located at 25 Sir Winston Churchill Ave. The studio is open Tuesday through Saturday from 11 a.m. to 4 p.m.
Colborne art gallery celebrates 25 years of creativity success in the Northumberland community – Northumberland News
University of Exeter at heart of rock art discoveries – BBC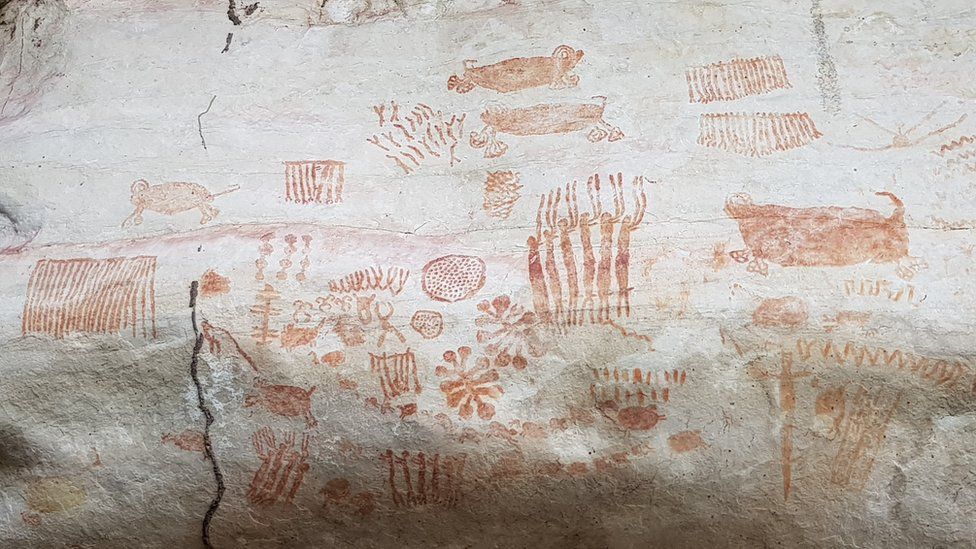 Archaeologists at the University of Exeter are at the heart of a global event to showcase ancient rock art.
The Painted Forest event in Colombia will show works thought to be from the first humans to enter the Amazon.
The discoveries have been unearthed by Lastjourney, a Colombian-English research collaboration, in which the university has taken a central role.
The symposium will bring international experts together with representatives of indigenous peoples and artists.
Prof José Iriarte from the University of Exeter said: "What we have discovered here in Colombia is an incredible insight into one of the most momentous demographic dispersals of our species into the diverse environments of north west South America."
Prof Iriarte said the rock art showed "a fascinating glimpse into the earliest artistic expressions of humans around the world".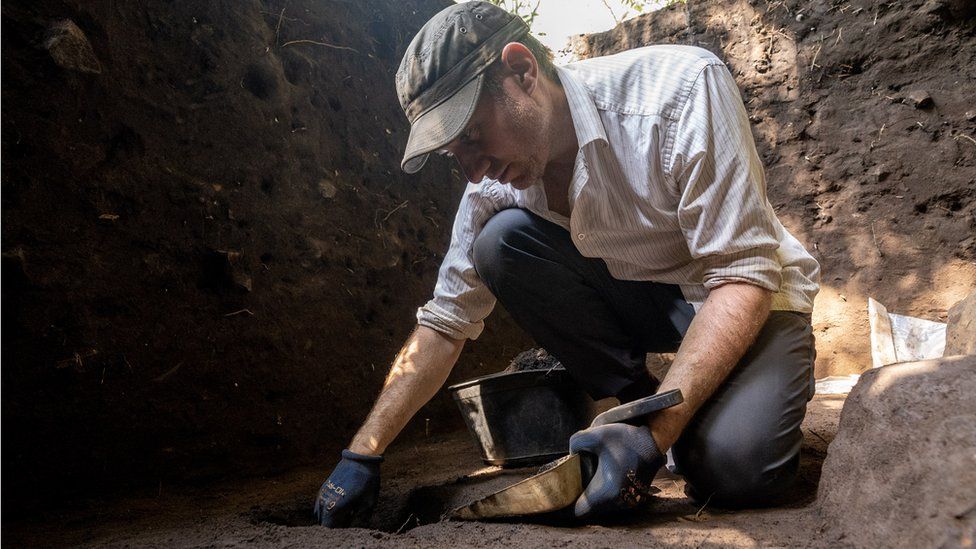 The artwork documents the arrival of the first humans in the north-western Amazon area almost 13,000 years ago, and the impact they had upon the landscape.
It will be on display in the Colombian city of San Jose de Guaviare, where delegates at the five-day symposium from 29 August to 2 September will sample rock painting and indigenous cooking and visit famous rock art sites of Cerro Azul, Raudal and Nuevo Tolima.
Project leaders from Lastjourney – which include the National University of Colombia, the University of Antioquia and the University of Exeter – will present a new bilingual (English/Spanish) guidebook for a layman's audience, also titled The Painted Forest.

Related Internet Links
The BBC is not responsible for the content of external sites.