Queensland records no new cases of COVID-19, authorities expecting 'hundreds' of cases once borders open – ABC News
Queensland has recorded no new locally acquired cases of COVID-19, as surf lifesaving clubs join the state's vaccination push today.
More than 20 clubs stretching from Cairns to Coolangatta will be hosting pop-up clinics over the weekend.
Speaking at the surf lifesaving club at Kings Beach in Caloundra on the Sunshine Coast, Police Minister Mark Ryan said vaccinations were the way to keep Queenslanders safe.
"By getting vaccinated, you can keep your fellow Queenslanders safe. By getting vaccinated, you can keep you and your family and your friends safe as well," he said.
"It's really important for people to step out now … you are running out of time.
"Step up now and get vaccinated … it's time to be a lifesaver and get a jab."
More than 7,000 tests were done in the past 24 hours, and Queensland Health delivered 14,000 vaccinations.
That takes first dose vaccination rates among Queenslanders aged 16 and above to 77 per cent, while 63.05 per cent are now fully inoculated.
There are 13 "active" cases across the state.
Deputy Commissioner Steve Gollschewski said police were working on the details on how to operate within the various levels of restrictions in the coming months.
"We're working very hard at the moment to work out how we can properly operationalise at 70, 80 and 90 per cent," he said.
"We're also doing the work at the moment evaluating our home quarantine system that we've had in recently the trial and looking at expanding that in the future."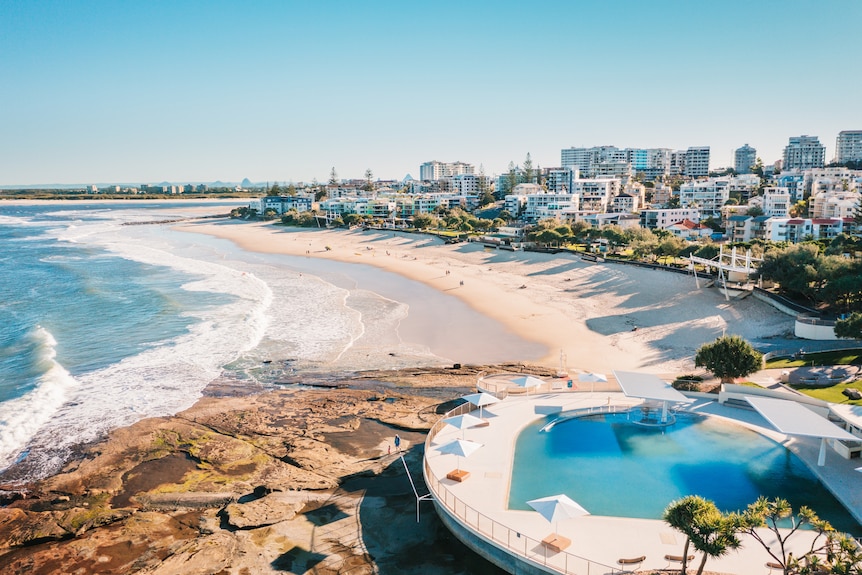 He said while the reopening of the state was on the horizon, the rules would not change until vaccination targets are hit.
"We're not at 70 per cent overall yet … nor are we getting any closer to 80 per cent until December," Deputy Commissioner Gollschewski said.
"So in the interim, you must carry your mask and you must wear it when you need to and you must make sure that you abide by the Chief Health Officer's directions.," he said.
Deputy Chief Health Officer James Smith said he would expect a rise in COVID cases after the state reopens.
"We do expect that we will see seeding events so by that I mean people coming in with coronavirus that set off smaller outbreaks," he said.
He said those outbreaks would be more difficult to control than previous outbreaks.
"In the past, we've had small numbers of cases that we've been able to very intensively manage they'll become more and more difficult as we get more cases," he said.
"Eventually, I'd expect to see hundreds of cases a day.
"I'm not sure I'd see them — and I am using a bit of a crystal ball here — I'm not sure I'd see that before the end of the year but certainly into next year."
He said he anticipates the disease will become endemic before the end of this year.
There is still no word on who will replace outgoing Chief Health Officer Jeannette Young, who will be sworn in as the governor on Monday.
Dr Smith said he did not have his "hat in the ring" the first time.
"I know that the director-general is looking at how to progress this as quickly as possible, and what sort of process they'll use, so once I've found out about that I'll consider my options," Dr Smith said.
Surf lifesavers lend a hand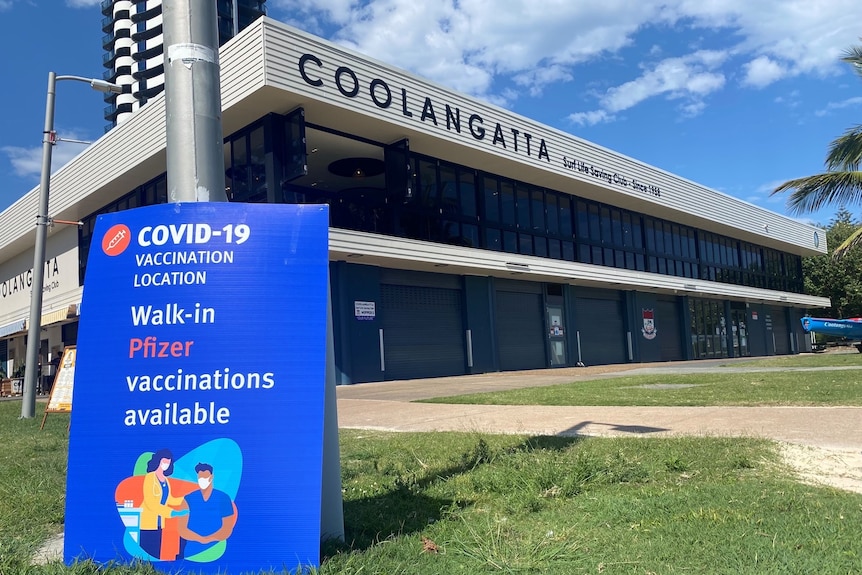 Mr Ryan said "around 200" people got vaccinated at tourism venues yesterday.
Dr Smith urged Queenslanders once again to come out and get vaccinated.
"The expectation is that we will have coronavirus coming into Queensland so it is imminent. People must be vaccinated," he said.
Ken Clark, general manager of Surf Life Saving Queensland commercial, said he was happy to lend the government a hand with the vaccine rollout.
"We're very happy at Surf Lifesaving to partner with the Queensland government in this initiative to open up our surf clubs as vaccination clinics this weekend," he said.
Loading form…
'I was shocked': Mother, child mistakenly given COVID-19 vaccine instead of flu shot – Vancouver Is Awesome
WINNIPEG — A Manitoba mother says a routine appointment for her and her three-year-old to get flu shots ended in frustration and mixed messages after they were each mistakenly given an adult dose of a COVID-19 vaccine.
Jenna Bardarson is calling for policy changes at the province's vaccination centres to make sure that doesn't happen to another family.
The shots were administered on Nov. 24 at the Keystone Centre in Brandon.
Bardarson says that shortly after she and her daughter, Dali, got their shots, the health worker who had given them excused herself to speak with a supervisor. When the worker returned, she told them she had made a mistake and given them both the adult Pfizer-BioNTech vaccine.
"I was shocked. I didn't know what to say. My immediate concerns were, of course, would my daughter be OK and also who could I speak to about this," Bardarson said in online social media messages Friday to The Canadian Press.
Once she got home, Bardarson made multiple calls to different departments with the regional medical authority, hoping to speak with someone about the error and her concerns, she said.
She said no one was able to provide her with the answers or information she needed. "The conversations with various Prairie Mountain Health members have been frustrating, to say the least."
Bardarson said she already had two doses of a COVID-19 vaccine and was due for her booster shot next month. Her daughter is too young to be eligible.
Health Canada last month approved a pediatric version of the Pfizer shot for children ages five to 11, but it has not yet approved a vaccine for those under five.
Bardarson said she and her daughter had headaches and sore arms the following day. Her daughter had no appetite and was throwing up.
Manitoba Health confirmed the mistake in a statement and said staff from Prairie Mountain have reached out to the mother to discuss what happened as well as to provide an update on an investigation.
"Patient safety is a critical aspect of all health-care services in Manitoba. We are constantly reviewing our processes to ensure that our systems support our staff in preventing errors," it said.
"In this case … our team reviewed the existing processes to make adjustments that would help avoid a similar error from occurring in the future."
Bardarson said the health region has not provided her with updated information on the investigation and would not discuss any consequences the health worker may have faced.
Manitoba Health said no further action would be taken against the worker, because she immediately recognized the error and told a supervisor.
For Bardarson, that's not enough.
"I by no means want her fired; however, there should be some sort of measures in place for harm reduction."
Bardarson suggested taking away the worker's injection privileges or enhanced supervision during vaccinations.
She said she would also like to see areas at vaccination centres separated by vaccine types, instead of having different vaccines offered in the same booth.
Manitoba Health could not say if others have been given a COVID-19 vaccine by mistake, but acknowledged that medication errors, although rare, do occur. It added that Bardarson was provided with information about the risks of the COVID-19 vaccine, which in this case it says are low.
Health Canada said it is not in charge of immunization monitoring and could not comment on whether similar mistakes have occurred in other parts of the country.
This report by The Canadian Press was first published Dec. 3, 2021.
___
The story was produced with the financial assistance of the Facebook and Canadian Press News Fellowship.
Brittany Hobson, The Canadian Press
Vaccine makers could make Omicron-specific booster, says Fauci
COVID-19 vaccine makers have contingency plans to deal with the Omicron variant that include a combination vaccine against the original version and the variant as well as a variant-specific booster dose, a top U.S. health official said on Friday.
The U.S. government is working with Moderna, Pfizer, and J&J on multiple contingency plans, infectious disease expert Anthony Fauci told reporters at a White House briefing.
"One is to rev up the production of the vaccines that they already have. The next is to make, for example, a bivalent, where you have the vaccine against both the ancestral strain and the new variant, and the other is to make a variant-specific boost," said Fauci.
"They are now assuming they may have to do that and are being prepared for that," he added.
Data from a National Institutes of Health study strongly suggest that existing boosters provide cross protection against a number of variants, including Omicron, Fauci said.
"Although we haven't proven it yet, there's every reason to believe that if you get vaccinated and boosted that you would have at least some degree of cross protection, very likely against severe disease, even against the Omicron variant."
The U.S. Centers for Disease Control and Prevention is working with local authorities to investigate suspect cases of the Omicron variant in states other than those where cases have already been reported, Director Rochelle Walensky said at the briefing.
There have been cases of Omicron detected in about 40 countries, she said, but the Delta variant remains the dominant strain in the United States.
"I know that the news is focused on Omicron. But we should remember that 99.9% of cases in the country right now are from the Delta variant. Delta continues to drive cases across the country, especially in those who are unvaccinated," she said.
(Reporting by Ahmed Aboulenein and Jeff Mason; Additional reporting by Doina Chiacu; Editing by Rosalba O'Brien and Dan Grebler)
FDA adds strict safety warnings on arthritis drugs from Pfizer, AbbVie and Lilly
The U.S. health regulator has added its strictest warning to the labels of drugs from Pfizer, Eli Lilly and AbbVie belonging to a class of anti-inflammatory treatments called JAK inhibitors, citing risk of serious health issues and death in patients 50 and over, the drugmakers said on Friday.
The addition of the warning on the labels follows the agency's review of Pfizer's Xeljanz after initial results from a February trial showed an increased risk of serious heart-related problems and cancer in some patients being treated with the drug.
Xeljanz, which brought in worldwide sales of $2.44 billion for Pfizer in 2020, is approved in the United States for the treatment of conditions including rheumatoid arthritis, psoriatic arthritis and ulcerative colitis – an inflammatory bowel disease.
AbbVie's rheumatoid arthritis drug Rinvoq and Pfizer's Xeljanz are now recommended for use only in patients, who have had inadequate response or intolerance to one or more TNF blockers, which are another class of drugs used against inflammatory conditions.
The Food and Drug Administration's boxed warnings on the labels of Rinvoq , Xeljanz and Lilly's Olumiant flags the risk of cardiovascular death and stroke in high-risk patients who are aged 50 and above, and are current or past smokers.
Additional information about the risk of some types of cancer and death was also added to their labels.
The marketing applications for Rinvoq's expanded use in atopic dermatitis, psoriatic arthritis, ankylosing spondylitis and ulcerative colitis remain under review by the FDA, AbbVie said.
(Reporting by Manojna Maddipatla in Bengaluru; Editing by Anil D'Silva and Krishna Chandra Eluri)