Rain, art and winter wonderlands at Paris Fashion Week – CityNews Vancouver
PARIS — Haunting music greeted drizzled-on VIP guests, including singer Janelle Monáe, who braved torrential rains in Paris to get to Valentino's experimental fashion show near the Invalides monument on Sunday. At Issey Miyake, a lone artist strode out to create an artistic installation on a vast white sheet of wall paper that had guests reaching for their cameras. Here are some highlights of the fall-winter 2020 ready-to-wear shows at Paris Fashion Week.
VALENTINO EXPERIMENTS WITH SUBTLE KINK
Valentino's designer Pierpaolo Piccioli has been in an experimental mood of late.
In Sunday's ready-to-wear show at Paris Fashion Week, this was more than apparent as the Italian-born designer dramatically departed from the house's oft-angelic signature designs. It was a nice change. In the place of purity this season was subtle kink.
See-through black mesh gowns followed sheeny thigh-high black leather boots, while split-leg bustier gowns bore inches of flesh and some visible nipples.
Even the Renaissance-style capes, a Valentino touchstone for ages, were crafted for this fall in a provocative sheeny black on a model with dark eye make-up, stomping black wedge boots and long blood-red leather gloves. This angel had fallen from heaven long ago, the show seemed to say.
Aside from the kinky elements, there were lots great fashion-forward plays on shape. A black scarf insert fell off the back of one shoulder with an off-kilter air, like the single fallen wing of a dark angel.
ISSEY MIYAKE'S VISUAL POETRY
With a black felt-tip pen at the start of Issey Miyake's Paris fashion show, an artist sketched out a human shape on a paper sheet with speed and impressive precision. Then, to gasps from the audience, that shape — and others next to it — were cut out.
As sections of paper fell to the ground, models appeared from behind the holes.
It was an imaginative start to designer Satoshi Kondo's fall show, which began with a geometric series that riffed on this idea of thick lines cut out on clothes. All sorts of shapes and square sections flickered out. The collection soon expanded into bright hues — with sheeny silk fabrics, weaves in extra-fine nylon yarn and colorful knits.
Several busy jazzy prints — one in particular in apricot — seemed a little unnecessary and distracted from the beautiful shapes in the designs. But Kondo made up for it with a deft play in form using the codes of the Japanese maison.
Silk dresses curved back around at the bottom — like a sort of parachute sleeve — and formed a cape-hybrid. It filled with air as the models walked, and in the beautiful motion, it seemed as if the models might take flight.
CHANEL TO LIVE-STREAM
Luxury French brand Chanel said in addition to hosting its Paris Fashion Week show Tuesday, it will live-stream it on all of the storied house's social media platforms and its website, due to the new coronavirus outbreak.
Editors, such as those from China, who have not travelled to Paris or others in the industry who have anxiety over possibly contracting COVID-19 can thus see the display.
France has banned all indoor public gatherings of more than 5,000 people to slow its snowballing spread of virus cases and recommending that people no longer greet each other with kisses. At Paris Fashion Week, this has created a new form of greeting — the elbow touch. The number of French virus cases almost doubled to 100 over the weekend, including two deaths.
Chanel's U.S. office staff will not be in Paris for the show, owing to fears over the virus.
THOM BROWNE'S GENDER-FLUID PINSTRIPES
The pinstripe-suited and gender-fluid designs of inventive U.S. designer Thom Browne were shown again this season in a winter wonderland snowscape where spring was a frozen garden, fall was a white wood.
Models, in twos, passed through large wooden doors in the centre of the runway — evoking the magical furniture in C.S. Lewis' Narnia chronicle "The Lion, the Witch and the Wardrobe."
Indeed, animal masks — such as a horse and a rhino — appeared on some models, who also had handbags in the form of a dog and other creatures. The models wore unusual black mesh headgear that shrouded the eyes.
Fashion-wise, the wacky designs meshed multicolored stripes and the occasional lozenge-shaped argyll check, often in socks, in intentionally divergent styles. One blown-up check plaid in Yankees blue was inserted unexpectedly as the sleeves of a striped coat, above a gray skirt and white-laced snow boots.
Corset-style items and large bows on the hip — almost celebrating a Christmas gift — added to Browne's magical eccentricity.
Thomas Adamson, The Associated Press
BlackburnNews.com – Blyth Festival Art Gallery reopens – BlackburnNews.com
Blyth Festival Art Gallery reopens
"Just East of Auburn" is one of the works being shown and offered for sale in the Blyth Festival Art Gallery's Season-long Community Showcase. The 16" x 20" oil painting is by Goderich artist William Creighton.
May 16, 2022 5:18am
After a two year hiatus, art will once again hang on the walls of the Bainton Gallery at Blyth Memorial Hall.
The art at the Blyth Festival Art Gallery is to complement the four plays presented by the Theatre Festival on its outdoor Harvest Stage.
The summer's Community Art Show will run from June 1 to September 24.
President of the Gallery Committee, Carl Stevenson, says art needs to be felt to be experienced, to be emotionally connected to the viewer.
Area artists interested in participating in the non-juried exhibition can get more information by accessing the Gallery's Facebook page, or email blythfestivalartgallery@gmail.com.
All of the art showcased will be available for purchase.
6 Concordians are long-listed for the $100K 2022 Sobey Art Awards – Concordia University News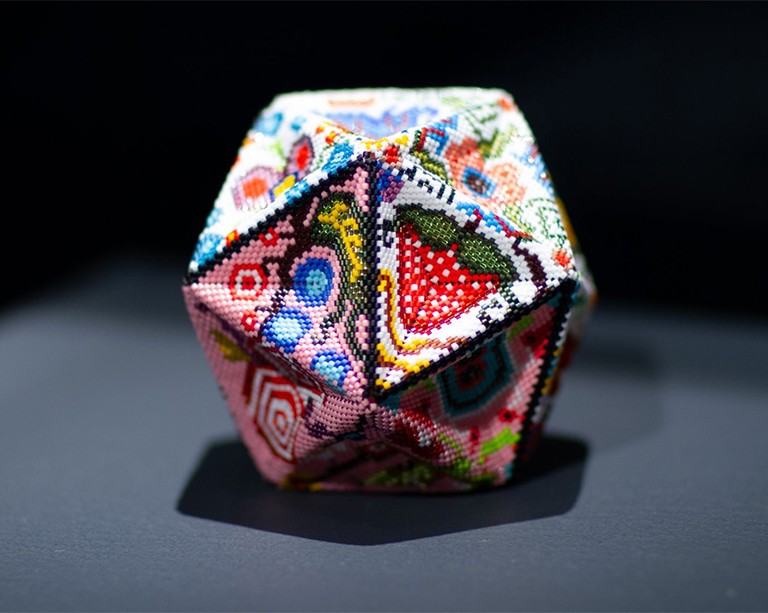 Anna Binta Diallo
Binta Diallo is a Canadian multidisciplinary artist who investigates memory and nostalgia to create unexpected narratives around identity. Her work has been shown nationally and internationally.
Anna Hawkins
Hawkins works primarily in moving image and installation. Her work centres around the ways that images, gestures and language are circulated and transformed online as well as the impact of technology on the intimate spheres of daily life.
Laurie Kang
Kang has exhibited at numerous galleries around the world. These include the New Museum, SculptureCenter, Helena Anrather Gallery, Interstate Projects and CUE Art Foundation, all in New York City; The Power Plant, Franz Kaka, Cooper Cole and Gallery TPW, all in Toronto; and Galerie Antoine Ertaskiran and Projet Pangée in Montreal.
Joshua Schwebel
Schwebel has become known for practicing a particularly direct form of situation-based institutional critique, undertaken through performances, withdrawals, delegated transactions and impostors.
Michaëlle Sergile
Sergile works primarily with archives, including texts and books reflecting the post-colonial period from 1950 to the present day. Her artistic practice aims at understanding and rewriting the history of Black communities — more specifically, the history of women and marginalized peoples, through weaving.
Nico Williams
Williams, ᐅᑌᒥᐣ, is Anishinaabe and a member of the Aamjiwnaang First Nation community. He is currently working in Tiohtià:ke/Mooniyang/Montreal. He has a multidisciplinary and often collaborative practice that is centred around sculptural beadwork. Williams is also the 2021 recipient of the Claudine and Stephen Bronfman Fellowship in Canadian Art.

Find out more about Concordia's Department of Studio Arts.
Find out more about the Sobey Art Award.
Asian Heritage Society of New Brunswick holds henna art demonstration – CBC.ca
Much has changed since Madhu Verma, the founder of the Asian Heritage Society of New Brunswick, first came to the province in 1963 as a young Indian bride.
Verma said she faced racism regularly when she first came to Canada.
Back then, when she wore cultural clothing — such as Kurtis — her looks would elicit unwelcoming glares.
Verma said: "They would stop me and say, 'Oh. When did you come here? Why are you here?'"
But times are changing.
"I sometimes tell people that I am the first imported bride in North America … now things are very different. We are really enjoying with so many new immigrants, the new friends."
Now Verma is proud to look out at a room filled with people from different backgrounds and watch them eagerly learn about her culture.
The Asian Heritage Society is putting on several events in honour of Asian Heritage month, including one in Fredericton on Saturday that allowed people to discover the intricacies of henna art.
Henna — also known as mehndi in Hindi and Urdu — is a maroon dye created from the leaves of the henna tree. The dye is used to create intricate floral designs that can last up to 20 days.
The origin of the designs dates back as far as 6,000 years and is traditionally done during special events in South Asian, Middle Eastern and North African cultures.
Priyanka Panwar came to New Brunswick seven years ago.
She is part of the society and has been helping put on events like this demonstration.
For her, the passion for henna came when she won a contest in university for her henna art.
Later, she spent six hours perfecting the henna tattoos on her hands and feet for her wedding. Marriage ceremonies aren't the only special occasions where it's used.
"I normally do it every year during Karva Chauth, it is a day when we ladies keep fast in our Hindu religion for our husbands to have a long life."
For both Panwar, and especially for Verma, educating people about why they might see henna patterns adorning some people's skin, goes hand in hand with trying to create more understanding and tolerance between cultures.
"The message we want to give is to make new friends, have communication, go visit, see other programs and also talk to us," Verma said.
"If you want to ask any question about Asian culture we want to have a conversation with you."