Reasons to be thankful vs. worried this Thanksgiving – CNN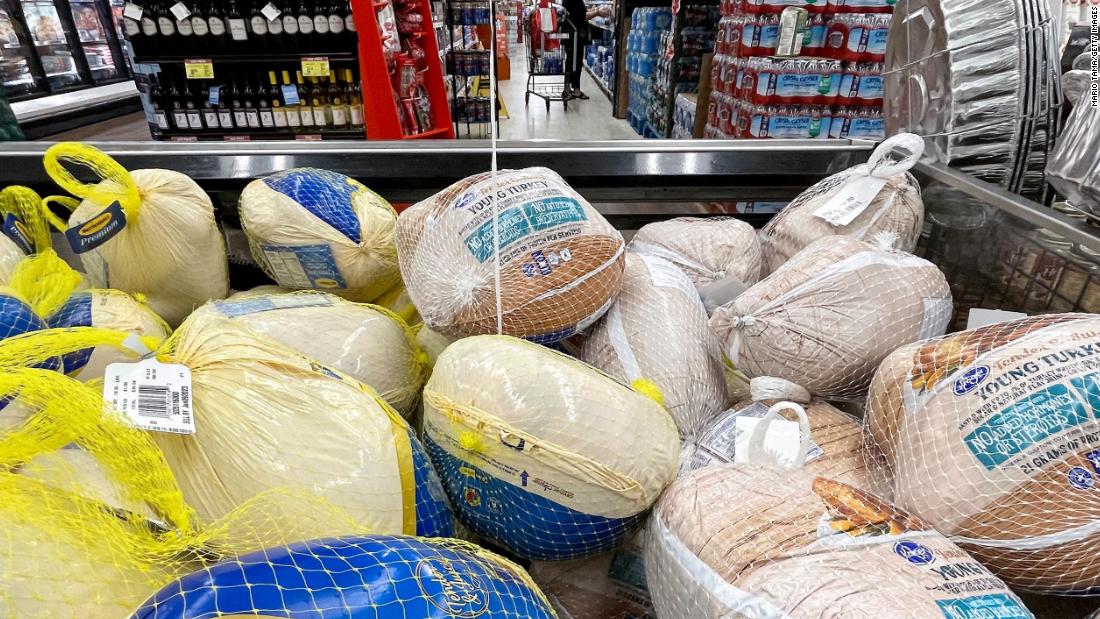 A version of this story appeared in CNN's What Matters newsletter. To get it in your inbox, sign up for free
here
.
(CNN)We're living through a life-changing pandemic, an assault on democracy and a reckoning with racial justice. But it's the economy and inflation souring the overall mood for Americans.
There's plenty of cause for concern on social, political and health issues. Covid-19 cases are
up in most states
, signaling yet again that the virus is here to stay. A series of court cases proved the national reckoning on issues of race is as complicated and unsolvable as ever.
And looming behind every story on politics is the expected, attempted comeback of former President Donald Trump, who this time last year was plotting a coup. Sometimes these stories dovetail, as when
Trump met with Kyle Rittenhouse
, the teenager who was recently acquitted after killing two people in Kenosha, Wisconsin, last summer.
On Wednesday, meanwhile, President Joe Biden pointed to the
conviction of three White men
in the death of Ahmaud Arbery, a 25-year-old Black man, as proof that "our justice system (is) doing its job."
What may touch more Americans more directly every day, however, is the state of the US economy.
Here is the disconnect between the data and daily life: People are feeling the pinch due to rising costs at the gas pump and the grocery store even when there's a lot of very good economic news to be thankful for.
First, pretty much anyone who wants a job has one. The government recorded just 199,000
new jobless claims
last week, the lowest since 1969. Meanwhile, a key measure of inflation rose to a
31-year high
in October.
CNN's Christine Romans,
in a video report
, described this Covid-19 pandemic contradiction.
I've borrowed much of her language for this list of arguably good news, which includes:
US industrial output is racing ahead above pre-pandemic levels.
Auto manufacturing bounced back last month and factory output would have been even stronger if not for hiccups in the corporate supply chain.
Corporate profits are enviable and big companies are navigating supply chain woes, passing along higher costs to customers and even padding their profit margins along the way.
The biggest publicly traded companies have bigger profit margins today than before the pandemic, and your retirement account probably shows it.
The Dow is up 17% this year and the S&P 500 is up 25%. If you step back farther since the market crashed in 2020, some averages have doubled.
Workers have the upper hand. You've heard it called the "Great Resignation" — Americans quitting their jobs in record numbers. In September, 4.4 million jumped ship, and economists say many are taking better jobs with higher pay and starting bonuses.
Paychecks are fatter after years of sluggish wage growth, especially for low-wage workers. Wage growth is nearing 5%.
Americans are saving. Thanks to higher pay, Covid-19 stimulus checks and child tax credits, Americans have an excess $2.3 trillion in savings since the crisis began. JP Morgan says its median checking account balance is 50% higher this year than in 2019.
The economy is adding jobs. Overall, 5.8 million jobs were added this year.
There is certainly a contradiction here if the national mood is down while the economic indicators are up.
In a recent
CBS News poll
, just 4% of Americans said things in the country are generally going very well, and 26% said they are going somewhat well. People felt the same way about the economy: A combined 30% said the condition of the national economy was very good or fairly good.
It's also true that while concerns about the economy are up, they are still historically quite low, as
Gallup notes
.
"Inflation concerns hog all the headlines, but most other indicators are roaring ahead," Romans said in her report.
She offered two reasons consumer sentiment gauges don't reflect the strong indicators:
Americans are exhausted by the pandemic.
They are bombarded every day by higher prices at the grocery store and the gas station. "Everybody drives and eats; not everybody owns stocks," she said.
It's hard to square those strong indicators with the
silly meme
circulating in Washington that some Americans might not be able to afford turkeys this year because of inflation.
I asked Ariel Edwards-Levy, CNN's polling editor, how to view the national mood, and she argued the polling defies easy takeaways.
She said, "It's simultaneously true that:
a) concerns about the economy are on the rise,
b) the economy still isn't nearly as dominant an issue as it was during the Great Recession,
c) Americans' prevailing views of the economy right now are overall pretty lousy and
d) views of the economy are closely entangled with partisanship."
The partisan element is an important one. Large portions of Republicans might have a worse view of the economy right now simply because of their disregard for Biden. Democrats might have exhibited the same behavior during the Trump administration.
Food is certainly more expensive.
The American Farm Bureau Federation crunched numbers to argue the
average Thanksgiving feast
for 10 people will cost $53.31, or about $5.30 per person. Last year, its average figure was $46.90.
The American Farm Bureau Federation noted that turkeys are more expensive this year, but also added the asterisk that it shopped for turkeys to make these calculations before grocery stores had stocked for Thanksgiving.
When White House press secretary
Jen Psaki was asked
about this being the most expensive Thanksgiving ever, she responded,
"I just want to be clear that there are abundance of turkeys available. They're about one dollar more for a 20-pound bird, which is a huge bird if you're feeding a very big family. And that's something that, again, we've been working to make sure people have more money in their pockets to address it as the economy is turning back on."
An abundance of turkeys is something for which every American can be thankful, even if there is concern that they cost a bit more.
Nobody seems to know what's going on with the economy – CNN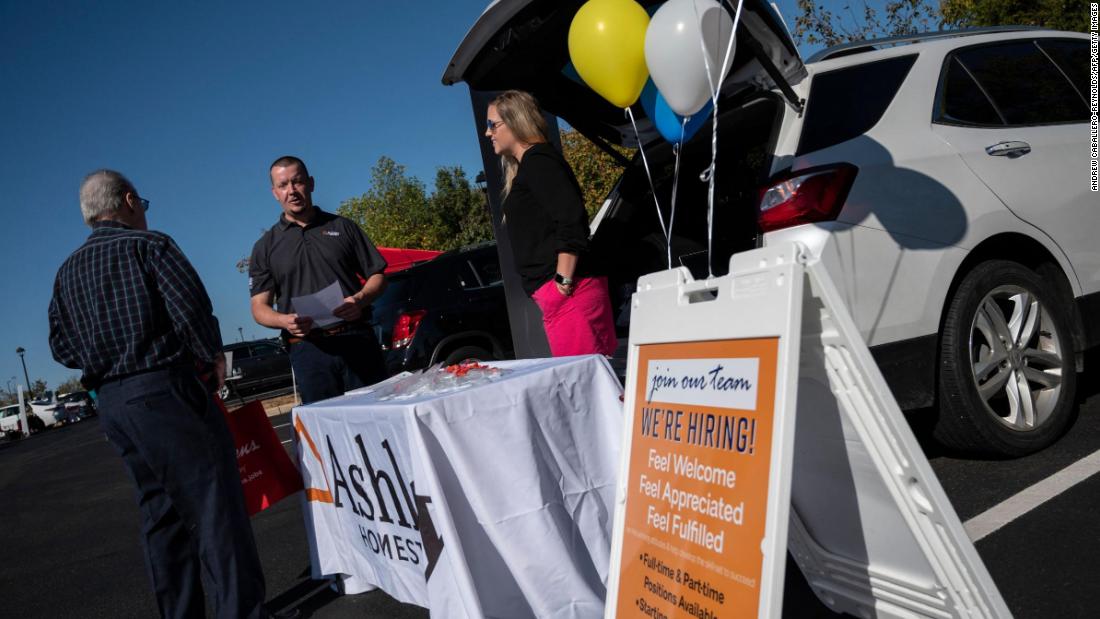 The economy is on the road to recovery from the coronavirus pandemic, reeling from inflation or a source of disappointment on jobs creation, depending on who you're talking to.
It's probably all three, and what happens from month to month seems to be something of a surprise. That element of unpredictability might be the most normal possible thing given the shock of the pandemic — the extraordinary government intervention to save the economy is unlike anything anybody alive today has ever seen.
It's hard to decide how important any single thing is.
Omicron Variant May Be Good For Economy – Forbes
The omicron variant of Covid-19 has sparked great fear. With time, we may find the fear to have been justified, but we may find the opposite: that this is good news for the economy.
It's still early days for our knowledge of omicron. Waiting to learn more seems to make sense, but consider this: Business decisions are being made every day. Any person who waits for perfect certainty—about the economy, technology or Covid-19—will never make a single decision. In many areas decisions have to be made this week. So it's worthwhile to consider how omicron may be good for the economy.
Omicron seems to be displacing the delta variant in South Africa. Ted Wenseleers showed that delta's share of total Covid-19 cases in South Africa has plummeted while omicron has surged. Because the early indications show that omicron was highly transmissible, it could well displace the delta variant around the world.
So far omicron has triggered a surge in infections in South Africa, but not a comparable increase in deaths. There's good reason for the virus to mutate to be less dangerous. Bugs that kill their hosts don't replicate as much as bugs that allow their hosts to remain alive. Many viruses in the past have evolved to be milder. We cannot take this idea too far, however.
The omicron virus may have mutated so that it has greater ability to infect those who already had been exposed to earlier variants. That's no surprise to South African scientists, who have observed a very high past infection rate in their population. The virus could not get ahead by finding people never exposed to any version of Covid-19, so it found a way to infect the previously ill, this theory goes.
BioNTech CEO Ugur Sahin said recently that current vaccines probably help protect against severe illness from the omicron variant, and that new vaccines are under development that would be more targeted against omicron. Given the speed with which our vaccines were developed, we may have new versions being tested in the lab right now. The question will be how long we have to wait for regulatory approval.
From an economic forecasting viewpoint, business leaders should consider the upside potential of omicron. Although it is way too early to be sure, we may find that the disease becomes dominated by a less dangerous mutation. Illness would continue if this happens, but with fewer deaths and hospitalizations. People would come to feel more comfortable dining out, traveling and seeking routine non-Covid healthcare tests and procedures. The rosy view is far from certain, but current evidence is not more pessimistic.
Companies that that are especially sensitive to the Covid pandemic should try to delay big decisions. We'll have better information in the coming weeks. But decisions that cannot be delayed should probably consider the possibility of a stronger economy rather than greater Covid problems.
Can the global economy battle through another COVID-19 setback? – Aljazeera.com
Video Duration 26 minutes 00 seconds 26:00
From:
Counting the Cost
A new coronavirus variant has forced governments to impose travel bans just as economies were starting to recover.
Last week, after scientists in South Africa identified a new coronavirus variant, borders were suddenly closed off to passenger travel from Southern African countries, oil prices fell more than 10 percent, and stock markets took a hit.
Markets and economies are expected to face weeks of uncertainty as investors closely watch for updates on Omicron. What comes next largely depends on what scientists discover and how quickly they do so.
Also, green hydrogen has been hailed as the energy of the future; can it help decarbonise economies?