Region reports 24 new COVID cases Sunday – KitchenerToday.com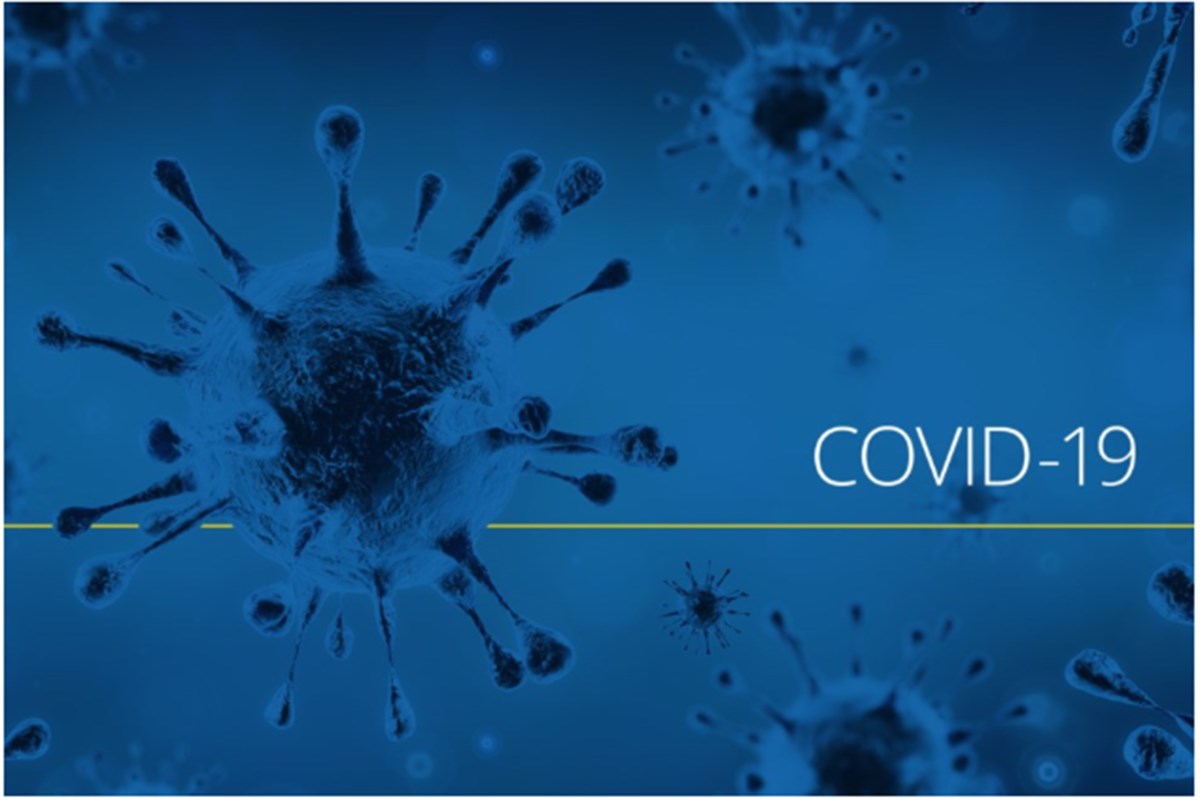 Region of Waterloo Public Health reported 24 new COVID-19 cases on Sunday.
The overall case count is now at 18,525.
14 people are receiving treatment in hospital — 12 are in intensive care.
The active caseload is up to 142.
Over 83 per cent of residents 12 and over have received at least one dose of the vaccine, which works out to over 795,000 doses. Over 73 per cent of residents 12 and over have been fully vaccinated.
Here are some other updates from the region's COVID summary dashboard:
4,815 cases have screened positive for variants of concern – 3,122 are the Alpha variant (first found in U.K.) – 21 are linked to the Beta variant (first detected in South Africa) – 1,308 are linked to the Delta strain (first located in India) – 98 are linked to the Gamma variant (first found in Brazil) – 266 cases where a mutation has been detected
The death toll remains at 283. No new deaths were reported on Sunday.
18,086 resolved cases (98 per cent)
Over 546,000 tests have been done
There are currently 10 active outbreaks in the region. Seven are in workplaces:
Food and beverage services 20 (3 cases)
Retail 14 (2 cases)
Food processing 12 (4 cases)
Automotive supply 1 (2 cases)
Property management 1 (2 cases)
Trades and related services 21 (2 cases)
St. Mary's General Hospital – Fourth floor
Adventure 4 Change day camp – multiple cohorts (9 cases)
Manufacturing/industrial 40 (3 cases)
Grand River Hospital – 6 South
Meantime, the province reported 423 new cases on Sunday.
The rest of the provincial COVID-19 totals are posted below:
9.31 million residents fully vaccinated — 19.87 million doses have been administered
552,479 total cases
540,830 resolved cases
89 people are in hospital – 115 are in intensive care (***This number includes patients who are in an Intensive Care Unit (ICU) levels 2 and 3 flex, neonatal, pediatric and adult. It includes people who are on ventilators and people who are not***) – 76 are on a ventilator
9,407 deaths (6 new)
14,963 tests completed Saturday — Over 16.7 million since January 15, 2020
Investors refuse to accept higher rates are here to stay – and that's a problem for financial markets – The Globe and Mail
With interest rates rising, and rapidly so, the driving force that dictated decision making in financial markets for the past fifteen years is dying out. In a flash, disoriented investors have been exposed to a new world, one that demands dramatically different expectations for what constitutes a decent return.
Yet for all that's changed, it can be tough to accept the era of ever-lower rates is truly over. Deep down there may be a tacit acknowledgment of changing winds, but it is often coupled with denial about what this all means.
The hope, it seems, is that the damage has already been done. Technology stocks have been clobbered, and house prices have finally started falling in Canada. But the undertow generated by rising rates is hard to contain, and for that reason it will likely ripple through financial markets, hitting everything from private equity to blue-chip stocks.
Such a sea change can be hard to grasp. Since the 2008-09 global financial crisis, investors of all stripes have grown accustomed to ever-falling interest rates. By July, 2020, the yield on the 10-year U.S. Treasury bond, a benchmark for financial markets, had dropped to a paltry 0.52 per cent.
The trend was so absurd, such a deviation from historical norms, that it even spawned a new mantra: "lower for longer." Investors learned to accept that rates would stay low for longer than once thought imaginable – and it lasted for so long that it became the norm.
And now, in just seven months, it's all changed, after scorching inflation and geopolitical earthquakes forced a paradigm shift. In July, the Bank of Canada raised its benchmark rate by a full percentage point, something not seen since 1998. The Federal Reserve hiked its own by 0.75 percentage points a few weeks later.
The reaction since has been quite bizarre. The Nasdaq Composite index for one, a barometer for growth stocks, is up 23 per cent from its June low. Investors seem to think the worst is behind us, and they're happy to return to the way things were.
The reality: It is highly likely that there is no going back, at least not for quite some time.
"Many economists, strategists and investors are thinking the world hasn't changed – that we're in a normal cycle," said Tom Galvin, chief investment officer at City National Rochdale, a subsidiary of Royal Bank of Canada with roughly US$50-billion in assets under management. He disagrees. "We are in a new era."
This summer, Mr. Galvin put out a paper that spelled this all out, explaining why the new mantra must be 'higher for longer.'
"Inflation will be higher for longer than we anticipated, interest rates will be higher for longer, geopolitical tensions and uncertainty will be higher for longer and high volatility in the economy and financial markets will be higher for longer," he wrote.
Of course, Mr. Galvin is only one voice, and everything in economics and finance is so chaotic right now that it's near impossible to call anything with 100 per cent certainty. In Canada, inflation is at its highest level in nearly 40 years, yet unemployment is at a record low. That isn't supposed to happen.
But in the past two weeks a spate of Federal Reserve officials have given public interviews saying much the same.
The day after stock markets rallied this week on the back of news that month-over-month U.S. inflation was flat in July, Mary Daly, president of the San Francisco branch of the Federal Reserve, told the Financial Times that investors shouldn't be so giddy. While the data was encouraging, core prices, a basket that strips out volatile items such as energy costs, still rose. "This is why we don't want to declare victory on inflation coming down," she said. "We're not near done yet."
Diane Swonk, chief economist at KPMG, can't quite understand why investors are forgetting what scares the Fed the most: inflation. One of the central bank's biggest failures in the past 50 years was allowing U.S. inflation to grow out of control – or 'entrenched,' in economics parlance – in the 1970s, forcing the Fed to eventually take drastic action to bring it back in line.
"This is a Fed that remembers the seventies," Ms. Swonk said. "Most people operating in financial markets don't." Especially not the twenty- and thirty-something retail traders who sent stock markets soaring in 2021.
Fed officials can't say outright they'll tolerate a recession as a trade off for squashing inflation, but the eighties is proof they have and they will. "They're going to raise rates and hold it for a while to grind inflation down," Ms. Swonk predicts.
Despite the history, there is still speculation in certain corners of the financial markets that the Fed will change course. And there are some recent precedents of doing so. Twice over the past decade, the Fed and the Bank of Canada signalled they were ready to take action to cool the economy, but both times the central banks ultimately backed off. They did so first in 2013, after bond investors freaked out, and then again in 2019.
The big difference between now and then is inflation. Even Mike Novogratz, one of the most popular investors in cryptocurrencies, the mother of all speculative assets, warned in the spring that rates won't be falling any time soon. "There is no cavalry coming to drive a V-shaped recovery," he wrote in a letter to investors after the crypto market crashed, referencing the quick stock market rebound after the pandemic first hit. "The Fed can't 'save' the market until inflation falls."
Predicting precisely how financial markets will be impacted by higher rates is hard, but just like unprofitable technology stocks, the asset classes that benefitted the most from the low rate world are those most susceptible to tremors. Private equity and private credit, to name two, are near the top of the list.
When debt was ultra cheap, private equity funds could fund their buyouts for next to nothing. At the same time, passive investing was gathering steam, taking the shine off hedge funds and mutual funds. Private equity, then, became a vehicle for outsized returns.
Earlier this year, Harvard Business School professor Victoria Ivashina wrote a paper predicting a shake out in the sector, arguing that these tailwinds aren't there anymore. "As the flow of funds into private equity stabilizes and as the industry growth slows down, the fee structure will compress and compensation will shift to be more contingent on performance," she wrote.
Already there are signs that major investors are moving away from private equity. Earlier this month, John Graham, chief executive of Canada Pension Plan Investment Board, one of the world's largest institutional investors, disclosed that CPPIB saw more value in public markets than private ones for now. And in a July report, Jefferies, an investment bank, wrote that major money managers, including pension and sovereign wealth funds, had sold US$33-billion worth of stakes in buyout and venture capital funds in the first half of the year, the most on record.
Private debt funds, which lend money to higher risk borrowers, are also vulnerable in the current environment. Money poured into the sector over the past five years because these investment vehicles tend to pay 8-per-cent yields, but that return looks much less rosy now that one-year guaranteed investment certificates pay nearly 4.5 per cent.
By no means are these asset classes dead in the water. The same goes with stocks and so many others. Rates have jumped, and quickly, but they are still low by historical standards.
However, there are many reasons why investors of all stripes should not be expecting a quick return to lower for longer. The latest inflation data is encouraging, but it's a single data point. Who knows what type of energy crisis Europe and the United Kingdom will face this winter, and what that will do to oil and gas prices.
Inflation also isn't known to disappear quickly. "It's easy to get from 6-per-cent core inflation to 4 per cent," Ms. Swonk, the economist, said. "It's really hard to get from 4 per cent to 2 per cent."
Your time is valuable. Have the Top Business Headlines newsletter conveniently delivered to your inbox in the morning or evening. Sign up today.
German Chancellor Olaf Scholz coming to Canada to meet with Trudeau, business leaders
OTTAWA — The Prime Minister's Office says Justin Trudeau will accompany the chancellor of Germany, Olaf Scholz, on a brief Canadian visit later this month that will include stops in Montréal, Toronto and Stephenville in western Newfoundland.
In a statement released Saturday, the PMO confirmed the Aug. 21-23 visit starts in Montreal, where meetings will be held with German and Canadian business leaders, and a tour is scheduled at an artificial intelligence institute.
The two men will then head to Toronto, where Trudeau will take part in the virtual summit about Russia's annexation of Crimea, followed by an appearance at the Canada-Germany Business Forum.
The trip will conclude with a stop in Stephenville, N.L., where Trudeau and Scholz will attend a hydrogen trade show.
The statement says the two men intend to talk about clean energy, critical minerals, the automotive sector, energy security, climate change, trade and Russia's "illegal and unjustifiable invasion" of Ukraine.
The prime minister and chancellor last met in June at the G7 Summit in Germany.
This report by The Canadian Press was first published Aug. 13, 2022.
The Canadian Press
Air passengers losing patience with enforcement agency as backlog of complaints balloons – CBC News
Canadians whose travel plans have been derailed by flight delays or cancellations say they're losing patience with the agency responsible for enforcing compensation rules.
The Canadian Transportation Agency (CTA) — a quasi-judicial tribunal and regulator tasked with settling disputes between airlines and customers — has been dealing with a backlog of air passenger complaints since new regulations came into place in 2019 that require an airline to compensate passengers when a flight is delayed or cancelled for a reason that is within the airline's control.
But that backlog has spiked in the last few months as a hectic summer travel season has resulted in an increasing number of customers claiming airlines are skirting federal compensation rules.
Have you had filed an airline complaint with the CTA and haven't heard back? Tell us about it in an email to ask@cbc.ca.
The CTA said the backlog of complaints has risen to 18,200 after a spike in new grievances filed in recent months. The agency said 7,500 new complaints were filed between April and July this year, more than half of the amount of complaints it received all of last year.
"The CTA continues to process air passenger complaints as quickly as possible, based on their merit, impartially and in a rigorous manner," the agency said in a statement.
But those who have recently filed new complaints could be in for a long wait to get a response from the agency.
Michelle Jacobs waited nearly a year before hearing back from the CTA, and when she did it was only to confirm that she was filing on behalf of her two children. She filed a complaint in August 2021 after Air Canada cancelled the family's flight from Deer Lake, N.L., to Toronto citing staffing issues.
"It's frustrating," she said of the CTA process, "I mean there are laws put in place for this type of stuff and it seems that they're just really holding you off to see if you'll just go away."
Jacobs said she had considered giving up her CTA complaint, but after she was contacted last week by the agency she now has a sliver of hope that an investigation of the case is proceeding.
Passenger considering going to court instead
Kevin Smith, who has been fighting Flair Airlines for compensation since an initial flight from Vancouver to Ottawa on New Year's Eve was cancelled and rebooked the next day, says he's running out of patience with the CTA.
Smith said he filed a complaint with the agency in early February but has not yet received a response.
While he's frustrated with Flair continuing to deny him what he said would be fair compensation, he said the CTA not responding "makes everything worse."
"You can't rely on the enforcement, the laws are basically meaningless and it's kind of like the wild, wild west," he said.
Rather than waiting for the CTA to respond, Smith said he is now considering taking Flair to small claims court, something Gabor Lukacs, founder and president of Air Passengers Rights Canada, has started recommending to passengers who contact him.
"A judge may or may not agree with them but they are going to get a fair and impartial hearing which is way more than they can expect from the agency," Lukacs said.
While the CTA said it has been able to process complaints faster in recent years, it is currently facing a staffing shortage and attempting to hire more facilitators who can help resolve complaints. The government has allocated funding to the CTA in recent years in an effort to address the backlog, including $11 million in April's budget.
When asked by CBC, Transport Minister Omar Alghabra's office didn't say if the government is willing to do more to ensure the CTA can address the backlog and instead said airlines need to comply with regulations.
"Travellers also have rights regarding refunds and these must be respected," Alghabra's office said in an emailed statement.
But Conservative transport critic Melissa Lantsman said air passenger protections need to be strengthened because Canadians are currently bearing the brunt of a weak system.
"Whether it's the CTA, whether it's the government, whether it's the airline, there is an abdication completely of responsibility," Lantsman said.
NDP transport critic Taylor Bachrach agreed that regulations and enforcement need to be bolstered and argued that the fact there are so many complaints in the first place is indicative that airlines feel like they can get away with breaking the rules.
"The biggest problem is the airlines are making a mockery of these air passenger protection regulations," he said.
Both Lantsman and Barchrach said the government needs to provide the agency with the resources needed to ensure passengers are compensated, but Lukacs said the CTA also needs to step up enforcement by issuing more fines when an airline breaks the rules.
Under the CTA's regulations airlines could face up to $25,000 per incident every time they break air passenger protection regulations, something Lukacs said the agency doesn't use often enough.
"If airlines knew that they are going to be facing hefty fines for each violation, they would not go that far," he said.
The CTA recently announced new amendments to the regulations that would require airlines to provide a refund or a rebooking even if a delay or cancellations aren't within their control. Lukacs said these new changes, which come into effect on Sept. 8, could make it harder for passengers to seek compensation from airlines.