Review: PS5 is big and pricey, but boasts impressive speed and visual upgrades – CityNews Toronto
Seven years after the release of the highly successful PlayStation 4, Sony has fired its latest salvo in the war to capture the hearts and minds of big-spending video game enthusiasts.
The PlayStation 5 launched Nov. 12, two days after archrival Microsoft debuted its new Xbox Series X and Series S units. The latest round of the console wars started with a bang, as both systems quickly sold out.
Sony, however, is coming off a decisive victory in the last round of the battle. According to sales figures from Sony Interactive Entertainment, all versions of the PS4 combined have sold more than 113.5 million units as of Sept. 30, making it the second-highest selling home console behind the PlayStation 2.
In an effort to keep its edge in the video game arms race, Sony has released an expensive but powerful platform with a bold esthetic that breaks from past conservative design choices. While upgrading to Sony's latest console will come at a cost — a unit that includes an Ultra-HD Blu-Ray drive has a recommended retail price of $629.99 while a digital-only version costs $499.99 — the improved experience will be difficult for dedicated gamers to pass up.
The increased processing power of the PS5 is seen through the quality of the graphics. Titles that have built from the ground up for the console, like the punishing action role-playing game "Demon's Souls," look stunning. The difference in visual quality will be more striking from gamers upgrading from a base PS4, which did not support 4K resolution, rather than the more recent PS4 Pro.
A notable part of the visual upgrade comes from the PS5's use of ray tracing, an advanced rendering technique to realistically depict light and shadow. Until recently, ray tracing was considered too resource-intensive to use effectively in video-game development.
Games available at launch that support ray tracing include "Marvel's Spider-Man: Miles Morales" and "Demon's Souls." Spider-Man's bio-electrical powers provide a nice example of what the technology can do — and seem to come without a performance cost.
As impressive as the eye candy is, the speed of the PS5 is arguably a more noteworthy improvement over its predecessor. Load times are markedly faster for PS5 games; even games with massive maps and environments to handle like "Assassin's Creed: Valhalla" have little downtime.
As a result of this extra processing power, the PS5 is a bit more unwieldy than its sleek precursor. The version of the PS5 with the Blu-Ray drive is 39 centimetres wide, 26 cm deep and 10.4 centimetres high, making it Sony's largest console. The digital-only version is about a cenitmetre shorter. The units can be set horizontally or vertically to give some options, but it will take up a good chunk of your entertainment centre.
Sony is pivoting from the traditional all-black colour scheme to a two-toned black-and-white look. The PS5 also has a contoured design that sets it apart from the clean lines of the PS4. Whether the new look works or not is, of course, an exercise in subjectivity, but the PS5 is certainly bolder in appearance than its clinical counterpart.
The design choice is mirrored in the accessories available at launch, which include the DualSense wireless controller, a wireless headset, an HD camera, a controller charging station and a media remote control, for those who wish to use the PS5 as a launch point for their favourite streaming services.
The DualSense controller is a significant change from Sony's long-running DualShock design. The controller has more heft to it and features cleaner lines in its construction. It features haptic feedback, which is intended to make instances in a game that cause the controller to vibrate feel more realistic. A nice feature is that the controller's touchpad is now covered and resistant to the possibility of getting smudged with greasy fingerprints.
Most PS4 games are playable on the PS5, and are easily ported over with a USB drive. Saved games will have to be expressly moved over, either by removable drive or through the cloud service provided by the PS Plus service, which comes at an added cost.
PlayStation 4 controllers can be used, but only to play PS4 games. Those wanting to enjoy local multiplayer on a PS5 game will have to shell out for another DualSense controller, which costs about $90.
Staying on the leading edge of console gaming will always tax an entertainment budget, and upgrading to a PS5 is no different.
A PlayStation 5 console was provided for review purposes.
This report by The Canadian Press was first published Nov. 30, 2020.
Curtis Withers, The Canadian Press
6-year-old Ontario boy wins colouring contest, inspires race car livery design – Driving
There is one car that looks a bit different than the others gathered for the 2021 Rolex 24 at Daytona this weekend.
The Era Motorsport No. 18 Oreca LMP2 has a livery that's unlike any other in the world. And it has a unique Canadian connection: its designer is a 6-year-old boy from Whitby, Ontario.
The artist currently known as Owen entered the Era Motorsport colouring contest at the beginning of the COVID-19 pandemic in early 2020. Originally, the plan was to bring the fan-designed car to Petit Le Mans in October of 2020, but as the virus spread, the IMSA season shrank and the contest was postponed.
Era says it received contest submissions from all around the world, but that Owen's was the clear winner with its cleverly obvious use of the three primary colours — stripes of blue on the front and nose, a flurry of red in the middle, a yellow rear end, and a sick lightning bolt on the side.
We're excited to reveal the winner of our livery design contest!

Era Motorsport to Run Special Livery Designed by Six-Year-Old Fan at Rolex 24: http://bit.ly/39Dc9F3

Posted by Era Motorsport on Sunday, January 17, 2021
Owen is a third-generation race fan whose favourite things are racing and hockey. He says he chose the design because he likes the colours "and thunderbolts and flames are cool."
"It's all extra-special because my father-in-law inspired this love of racing in my hubby and my son," says Amanda Morrow, Owen's mother. "He's currently in the hospital so this is keeping our spirits up a little."
As part of the contest, Era Motorsports has also invited Owen and his father down to the U.S. for an IMSA event, hopefully later this year if and when travel restrictions are lifted.
The Era Motorsport No. 18 Oreca LMP2 "Crayon car" will debut on-track at the Roar Before the 24, today, in Daytona, Florida.
Cyberpunk 2077 gets its first major patch – Eurogamer.net
The long road to recovery for Cyberpunk 2077 continues with the release of the game's first major patch.
This update, which brings Cyberpunk 2077 up to version 1.1, focuses on stability improvements as opposed to quality-of-life, balance or AI reworks. It's under 10GB on PC, and just under 17GB on console.
The patch improves the game's memory usage within its various systems (characters, interactions, navigation, in-game videos, foliage, laser effects, minimap, devices, AI, street traffic, environmental damage system, GPU-related, and more), and makes various crash fixes related to loading saves, game opening and closing and the Point of No Return, among other aspects.
(Cyberpunk 2077 displays a Point of No Return message just before you embark on its final mission, giving players the chance to wrap up any loose ends within Night City.)
There are a raft of fixes for quest and open world bugs. Of note, the patch addresses the issue responsible for saves getting oversized (related to the modifier indicating if the item is crafted), and trims the excess size from already existing saves. However, this won't fix PC save files corrupted before the 1.06 update.
There are platform-specific tweaks, too:
PlayStation-specific:
Performance optimisation of crowds on PlayStation 4 Pro and PlayStation 5.
Various crash fixes on PlayStation 4.
Xbox-specific:
Improved memory usage for character creation, mirrors, scanning, camera remote control, menus (inventory, map) on Xbox One, Xbox One X and Xbox One S.
PC-specific:
It will now be possible to obtain achievements while in Steam offline mode. Note: Offline mode needs to be enabled before starting the game. This change does not work retroactively.
Addressed the game startup crashes related to loading cache on Nvidia graphics cards.
Stadia-specific:
Concert audio should no longer be inaudible in Never Fade Away.
Fixed corrupted textures on several melee weapons.
Tweaked default deadzone settings to be more responsive. Note: the change will not affect settings unless they're set to default.
Patch 1.1 is not the most spectacular (the patch notes in full are here), and some common bugs remain. Clearly, CD Projekt is focusing on crash issues and progress-stopping bugs, which have plagued the game – particularly on console – since launch.
Developer CD Projekt said it will continue to focus on stability improvements in patch 1.2 and other updates, while fixing bugs.
Last week, CD Projekt co-founder Marcin Iwiński said some of Cyperpunk 2077's more notable post-launch content had been delayed in order for the studio to focus on salvaging the game. Free DLC updates, originally planned to arrive shortly after release, now won't land until after critical problem areas have been addressed. The highly anticipated next-gen console update is due to launch in the second half of the year.
"We are treating this entire situation very seriously," Iwiński said, "and are working hard to make it right".
Cyberpunk 2077 has yet to return to sale on the PlayStation Store.
Apple working on high-end MacBook Air, bringing back SD card slot and more to the MacBook Pro range – Notebookcheck.net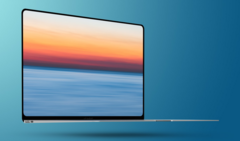 2021 is going to be a big year for fans of Apple's Macs as the company sets down the path of reengineering many of its designs around its super efficient, yet powerful Apple silicon chips. Bloomberg reports that Apple is working on a new high-end MacBook Air while the new 14-inch and 16-inch MacBook Pro models will see the return of a built-in SD card reader.
For fans of Apple hardware, 2021 is shaping up as a big year in terms of new hardware announcements across the board. However, the range most likely to see the biggest revamps will be Apple's Mac line as the company looks to take advantage of the thinner and lighter designs made possible by its outstanding new Apple silicon for Macs. We already knew that Apple is looking to introduce new designs for its 14-inch and 16-inch MacBook Pro models, but it is now also looking to introduce redesigned high-end MacBook Air as well.
Although Apple updated the MacBook Air range late last year with the new Apple M1 SoC, it stuck with the current design. The redesign will be more high-end and feature a display with much narrower bezels. It will also be thinner and lighter and include four USB 4 ports, up from the two that are included on the current model. As with the forthcoming MacBook Pro range, it will also reintroduce a MagSafe charging solution. It will retain a 13-inch display size, although Apple did consider also introducing a 15-inch model as well before putting that idea on ice. Expect to see the new MacBook Air model in the second half of 2021.
As we recently reported, the new 14-inch and 16-inch MacBook Pro models due in the middle of the year will be dropping the controversial Touch Bar, picking up a MagSafe connector while also regaining a range of ports. Bloomberg is now also reporting that one of these new ports will be an SD card reader that was included in MacBook Pro models prior to the 2016 USB-C only redesign. While the USB-C port on the MacBook Pro models (which also included the versatile Thunderbolt 3 standard built into it), are incredibly versatile, many MacBook Pro users of 2016 models onwards have been forced to carry unsightly multi-port dongles around with them to help maintain their regular workflows.