Rural Broadband Investments Promote an Inclusive Economy – Center For American Progress
Broadband is essential to economic growth in the 21st century. This became starkly apparent over the past year as the coronavirus pandemic deepened Americans' reliance on the internet. Families need the internet to access essential services, including education and health care, while small businesses and entrepreneurs need it to improve their operations and reach more customers to bring new economic opportunities to left-behind communities. Though many schools and offices are now starting to reopen, the pandemic has illustrated not only that broadband internet access at home will remain an indispensable utility in the future, but also that it's an equity issue.
Between 6 percent and 12 percent of Americans do not have high-speed internet service, either because of a lack of infrastructure access or an inability to afford the service. Rural communities, low-income people, and communities of color experience the highest barriers to broadband access—and many found themselves unable to access key services online during COVID-19. Those same groups experienced the brunt of the pain from the pandemic and resulting economic recession, including disparities in COVID-19 deaths, dramatic job loss and financial insecurity, and a higher risk of infection caused in part by occupational segregation into low-paid and high-risk front-line roles as well as other manifestations of structural racism and marginalization built into the economy. For people of color in rural communities, racial and geographic disparities compound one another. In majority-white rural counties, about 72 percent of the population has broadband available; for majority-African American rural counties and majority-Native American rural counties, it's 56 percent and a staggering 27 percent, respectively. People of color in both rural and urban areas are less likely to have access to high-speed internet due to residential segregation caused in part by racist zoning and investment practices paired with a monopolistic market, where internet companies choose not to build or extend affordable, high-quality services without a higher profit margin.
This column focuses on these disparities between rural and urban areas during the pandemic, what they mean for rural Americans' access to services that meet their basic needs, and why broadband is a part of the country's essential infrastructure. Using data from the Federal Reserve's Survey of Household Economics and Decisionmaking (SHED), the column finds:
Rural residents* are almost twice as likely as urban ones to lack high-speed internet at home, at 19.69 percent compared with 10.23 percent.
31.62 percent of workers in urban areas reported working from home full time in the previous week due to the pandemic, compared with just 13.61 percent of rural workers.
Rural students were twice as likely as urban students to report lacking adequate technology to complete their coursework during the pandemic, at 11.45 percent and 5.74 percent.
Low-income families and communities of color are less likely than white, affluent households to have broadband at home.
A path forward for broadband investment
President Joe Biden's infrastructure plan aims to jump-start the economy by making historic investments in infrastructure—including broadband. Of Biden's originally proposed American Jobs Plan, $100 billion of the more than $2 trillion would go to broadband infrastructure build-out and monthly subscription subsidies to assist low-income individuals with affordability. The plan also includes set-asides for tribal communities and preference for broadband networks owned or operated by, or affiliated with, local governments, nonprofits, and cooperatives. To ensure that broadband investments go where they are most needed, the Biden administration recently released a map that combines private and public data to illustrate gaps in broadband coverage. Ultimately, however, congressional negotiations will determine the total investment in broadband, including where these investments are targeted geographically.
Regardless of its final size, any infrastructure package must include significant investments in broadband. The provisions must be guided by the goal to ensure equity for low-income communities and communities of color and to close access gaps between rural and urban residents. To realize this aim, investments must span both rural and urban contexts and address affordability in addition to availability.
Internet access gaps during the pandemic
There has been some progress in shrinking the gap between rural and suburban broadband adoption—a decrease in the gap from 16 percent to 7 percent in the last two years, according to Pew Research Center. However, tens of millions of Americans still lack access to this essential utility, and major differences across race, income, and region raise equity concerns. 2020 data from the Federal Reserve's SHED capture how this broadband access gap played out during the coronavirus pandemic. According to the authors' analysis of these data, rural households were almost twice as likely as urban ones to lack broadband internet, at 19.69 percent versus 10.23 percent.
Figure 1
The SHED data show concerning inequities in online learning due to a lack of high-speed internet access in rural areas. While 82.62 percent of respondents in metropolitan areas reported that their children had sufficient internet access to complete their virtual coursework, this was true for only 76.15 percent of people in rural areas. Similarly, 11.45 percent of people in rural areas disagreed with the statement that their children had adequate internet to complete their coursework, compared with 5.74 percent of people living in metropolitan areas.
Figure 2
The 2020 SHED data also found that people in metropolitan areas were more than twice as likely as people in rural areas to be working remotely full time during the pandemic.
Figure 3
Affordability is another major barrier to families in need of broadband access. More than one-fifth of all families with an annual income below $25,000 lack broadband at home. To bridge this gap, the Federal Communications Commission offers low-income families a subsidy through the Lifeline program, which the Emergency Broadband Benefit program expanded in response to the COVID-19 pandemic. Such programs, paired with robust outreach and comprehensive implementation, will continue to be necessary in the coming years in order to achieve universal broadband access.
Figure 4
Why broadband is infrastructure
Though experts cannot predict the degree to which the shift from in-person to online services is permanent, broadband internet will be essential to participate in society moving forward. Online offerings have the potential to expand access to remote or virtual services that are difficult to find in rural communities, such as mental health care, access to and enrollment in public benefit programs, and banking, but those benefits are impossible to gain without reliable broadband service. The following are just five areas in which rural communities would benefit from strong federal investments in broadband deployment and adoption:
Conclusion
High-speed internet is a necessity, but rural Americans, particularly poor people and people of color, often lack access to this important utility. This challenge requires investment on a historic scale. Congress must take bold steps to close the urban-rural broadband gap and center equity in its plan to expand internet access to more families.
Zoe Willingham is a research associate for Economic Policy at the Center for American Progress. Areeba Haider is a research associate for the Poverty to Prosperity Program at the Center.
* Due to limitations of available data, the authors define rural as "nonmetropolitan" and urban as "metropolitan" for the purposes of this column.
Restarting a sustainable, export-oriented economy – Business in Vancouver
Clean, sustainable products and services will be key to B.C.'s economic recovery | Chung Chow
This column was originally published in BIV Magazine's Trade issue.
As B.C. looks to restart its economy, the demand for our province's clean and sustainable products and services is surging across a variety of sectors, demonstrating the key role that trade will play in our economic recovery.
Exports increased 24% year-to-date for April – that's up $3 billion over the same time last year. It's a big boost for the provincial economy, with a majority of our exports being commodities in great demand. Our stringent environmental standards in wood exports, burgeoning clean tech sector and high standards in labour protections mean that when other markets buy from us, they're also contributing to a cleaner and more socially responsible global economy.
B.C. was committed to international trade long before the pandemic. It creates new opportunities for businesses, and more importantly, it creates good jobs and prosperity for people in B.C. When businesses export, they are more resilient. Access to more markets means they have a more diverse customer base and aren't as impacted by fluctuations in their local economies.
We have a program perfectly designed to help small businesses get their goods and services to new markets. It's called Export Navigator. This program offers businesses free expert guidance on exporting. Businesses get connected with an expert advisor who will help "navigate" them through the export process. It's hugely beneficial, helping businesses reach new customers for the first time and making the process a lot easier along the way.
We continue to support B.C. businesses in other ways as well. For example, we developed a series of grant programs to meet their unique needs, making over half a billion dollars available in direct supports. The Launch Online program helps businesses improve their online presence to attract and keep customers and meet demand as online shopping hit new heights during the pandemic. The Supply Chain and Value-Added Manufacturing grant helps B.C.-based manufacturers in the aerospace, shipbuilding, food processing and forestry sectors recover and grow, supporting them to seek efficiencies to continually keep goods flowing into the marketplace.
From natural resources and agrifoods to manufactured goods and high-tech goods and services, B.C. has a lot to offer to the world. We are a responsible, low-carbon producer of natural resources and manufactured goods, and we are working hard to make sustainability a larger part of B.C.'s brand and our global competitive advantage. Our priority is to help B.C.-based businesses start up, scale up, access global markets and succeed in the highly competitive world marketplace. The more we export, the more new dollars we bring into B.C. and generate revenue that supports government investments in health care, education and critical infrastructure.
We stand behind the high-quality goods that B.C. has to offer to the world. Globally, companies large and small are increasingly applying environmental, social and governance filters to their investment decisions. We are committed to growing our economy in a sustainable way, and are working on a new trade diversification strategy that will provide us with the opportunity to develop an updated, forward-looking and ambitious approach that aligns closely with these principles, while ensuring that our exporting businesses are maximizing the opportunities afforded to them through Canada's existing free trade agreements. Our recently announced Mass Timber Demonstration Program is an example of how we are advancing technologies that can showcase to the world the possibilities of building with a more sustainable and environmentally friendly product from B.C.
The pandemic leaves behind many lessons and creates a once-in-a-generation opportunity for B.C. to redefine itself. We know the pandemic is not impacting everyone equally, with women and visible minorities being disproportionately impacted. This is why we are committed to continuing to grow strong, robust industries that can provide good jobs for all of B.C.'s diverse populations.
Growth in trade will be a big part of our economic recovery, and as we transition through our restart plan, we will continue to engage with businesses, industry and key stakeholders to ensure we're supporting their efforts to expand globally.
Our goal is to diversify our trade sectors to include not just our natural resources, but clean tech, high tech, agritech and advanced manufacturing. We need to support our exporters and encourage new exporters to expand our opportunities in global markets and strengthen our resilience.
We're committed to invest in people and in businesses to restore economic growth and we are confident that the entrepreneurial spirit of B.C.'s business community will rise to the challenge as we work together to build a better future with meaningful jobs and a strong, sustainable economy for all.
Ravi Kahlon is B.C.'s minister of jobs, economic recovery and innovation. George Chow is the province's minister of state for trade.
This column was originally published in the July 2021 issue of BIV Magazine. The digital magazine can be read in full here.
ECB Lifts Restrictions on Bank Dividends as Economy Rebounds – Bloomberg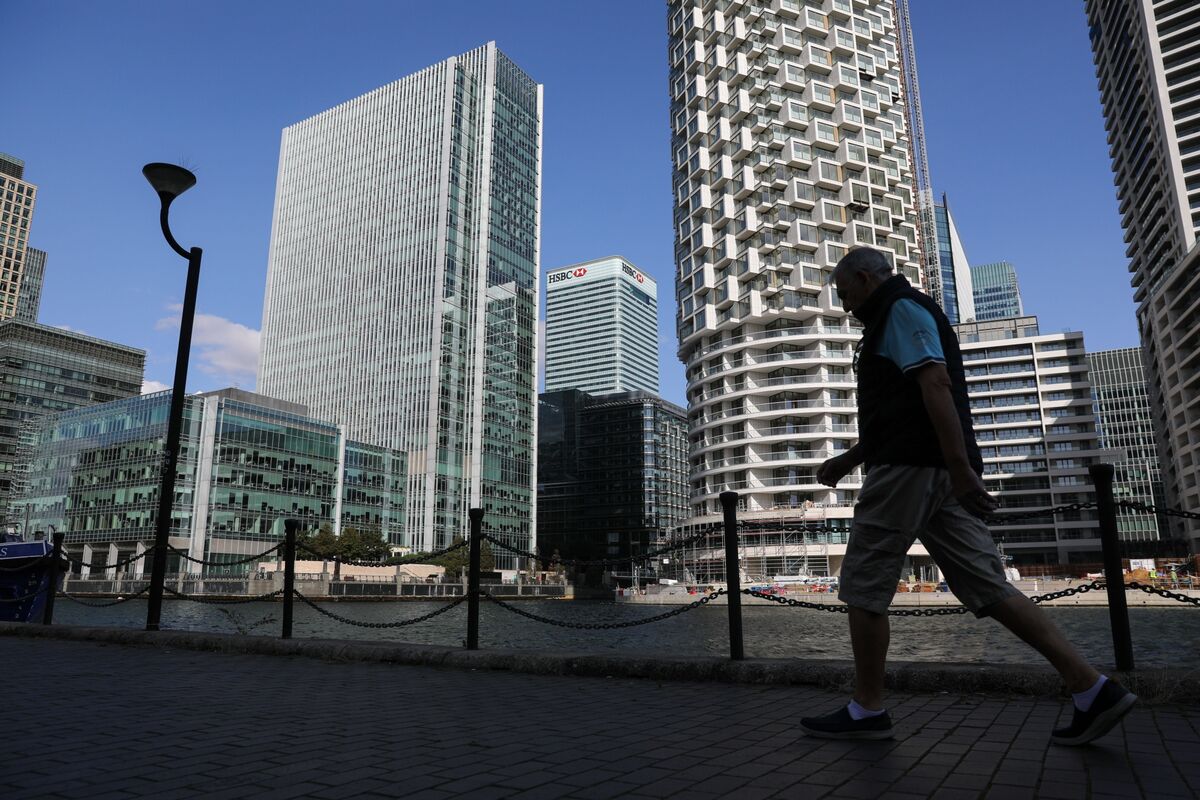 The European Central Bank said it will lift a cap on how much lenders can return to shareholders with dividends and share buybacks, while urging them to remain cautious given uncertainty in the pandemic.
The ECB "decided not to extend beyond September 2021 its recommendation that all banks limit dividends," the central bank said in a statement on Friday. "Instead, supervisors will assess the capital and distribution plans of each bank as part of the regular supervisory process."
Reopening economy buoys B.C.'s job market – Business in Vancouver
B.C.'s labour market outperformed most of the country in June with a 1.6% (42,100-person) monthly gain and outpaced the national increase of 1.2%.
The province moved through steps 1 and 2 of its restart plan, highlighted by the reopening of restaurant in-house dining and larger organized events, travel and other recreation. The labour market has fully recovered employment losses from the previous two months, exceeding pre-pandemic levels by 0.6%. The latter marks the best performance among all Canadian provinces, reflecting shallower economic restrictions from the pandemic, solid performances in the commodities and technology sectors and a robust housing market.
However, full-time work has similarly lagged, with levels 1.6% lower than in February 2020, while part-time work rose 9%. B.C.'s unemployment rate fell to 6.6% from 7% in May and marked the lowest level since the pandemic began.
Metro Vancouver performance was consistent with employment growth of 1.5%, although unemployment remained higher at 7.4% of the labour force.
There was strong rehiring for accommodation/foodservices (up 12%) employees as dining restrictions were largely lifted. This contributed half of the net monthly increase. Significant gains were also recorded in finance/insurance/real estate (up 4.1%), health care/social assistance (up 3%) and business/building/other support (up 5%). Gains align with broader business and office reopenings. A drop in resource employment and construction were partial offsets to services-driven growth.
Hiring momentum will continue with Stage 3 of the restart plan underway, which allows for larger events, fairs and trade shows, reopenings of casinos and normalization of fitness classes and gyms, while domestic tourism partly offsets international travel restrictions.
The Lower Mainland's housing frenzy continued to cool through June as affordability erosion and satiation of demand pulled forward by the pandemic cut sales. Meanwhile, both buyers and sellers are likely taking a step back to pivoting attention to other activities as social restrictions ease.
Multiple Listing Service sales spanning Metro Vancouver and Abbotsford- Mission (Lower Mainland) reached 6,007 units last month. While still up a lofty 46% from a year ago, this is compared with a 217% increase in May. •
Bryan Yu is chief economist at Central 1 Credit Union.