Samsung Exposes Radical New Galaxy Smartphone [Updates] – Forbes
Samsung's Galaxy S11 has leaked and leaked again, revealing a series of radical new features. And now Samsung confirmed its new smartphone for the first time.
Samsung Black Friday 2019: Early Galaxy S10, Galaxy Note 10, QLED HDTV Deals
Forbes Gordon Kelly
Picked up by the ever-alert XDA Developers, Samsung has publicly revealed the Galaxy S11 for the first time in its application to China's CCC. The company also disclosed its exact model number as well as its headline feature and fast charging speed.
11/27 Update: acclaimed leaker @OnLeaks has teamed with CashKaro to reveal just how radical Samsung's Galaxy S11+ will be thanks to an extreme new quintuple rear camera in a huge rectangular hump. The primary camera is understood to be 108MP with 5X optical zoom, capable of 8K video recording but, aside from ultra-wide angle and telephoto lenses, it is unknown what the other modules will do. Images below.
12/1 Update: popular Samsung insider @IceUniverse has built upon the OnLeak's design leak revealing that "key parts are wrong, the real design is more beautiful than this" explaining that the cameras will be symmetrical and the 5x optical zoom lens will be square. While the display will have a class-leading 120Hz display.
12/18 Update: Ice Universe is back with a further design update. He confirms the top and bottom bezels are even (a Samsung first) as well as an image of the all-new camera he promised would be symmetrical, unlike the initial renders from OnLeaks.
The first of these is good news. Samsung confirms the Galaxy S11 (listed as 'SM-G9860') will come with 5G. This should set the bar for 2020 smartphones with almost all rivals upgrading their flagships to 5G tech, including wide-band support from Apple.
The second disclosure, is less positive. Samsung reveals that the Galaxy S11 will only have support for a maximum charging speed of 25W. Granted, this is a step-up from the ageing 15W standard of the Galaxy S10, but the Note 10 Plus introduced 45W charging so it's going to raise eyebrows that Samsung has taken a step down from this.
Google Pixel 4, Pixel 4 XL Review: Smart Phones, Dumb Decisions
Forbes Gordon Kelly
I suspect the reality is Samsung will again save 45W charging for the larger Galaxy S11 Plus, but with big rivals like OnePlus, Honor and Huawei all offering phones with 40W+ charge capabilities, it's surprising to see Samsung be so unambitious with Galaxy S11. It also confirms that revolutionary new battery tech Samsung is working on will not make it into the phone.
That said, elsewhere we know Samsung is aiming high. Samsung is equipping its Galaxy S11s with a potentially groundbreaking camera codenamed 'Hubble' due to its extreme zoom capabilities. There will also be new shooting modes, a new design, big performance upgrades, next-gen memory, a supersized fingerprint sensor and a real crowdpleaser: much bigger batteries.
With all this information, should you still buy the Galaxy S10 or Galaxy Note 10? On the surface no, but I will admit there are some massive Black Friday savings to be had on both models, which might just tip the balance.
___
Follow Gordon on Facebook
More On Forbes
Samsung Galaxy S11: Everything We Know So Far
Samsung Patents Reveal Crazy Foldable Smartphones
Samsung Black Friday 2019: Early Galaxy S10, Galaxy Note 10, QLED HDTV Deals
OnePlus 9 will come with a charger in the box – TechRadar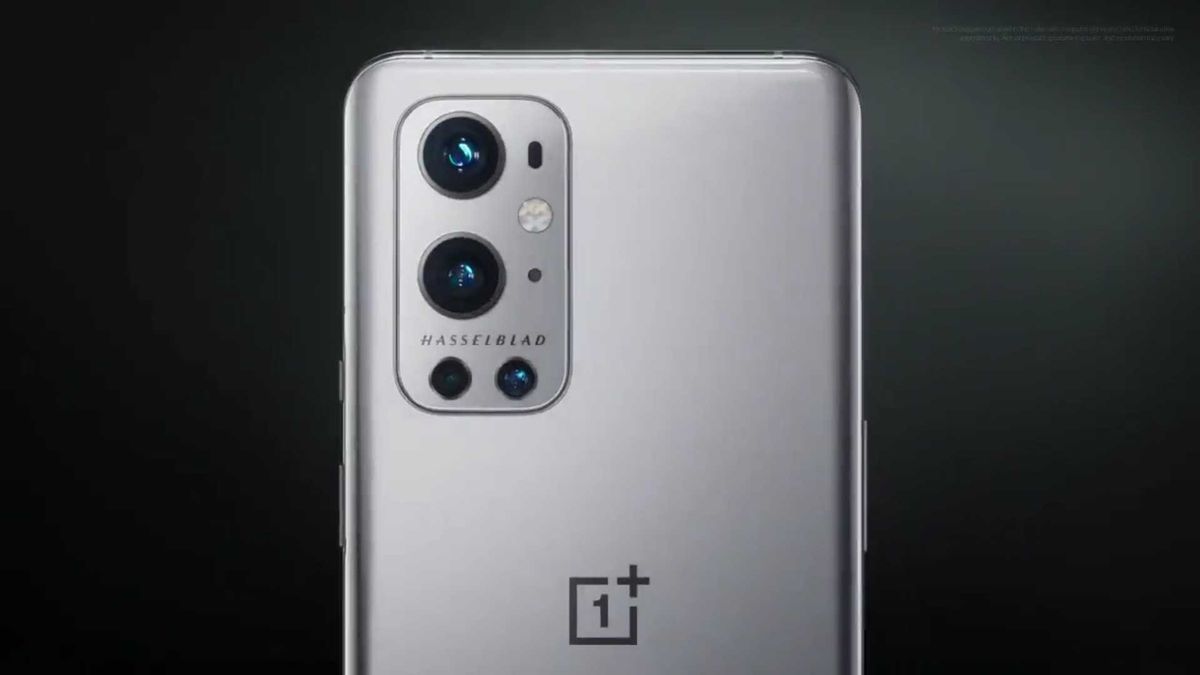 OnePlus CEO Pete Lau has confirmed that the company's upcoming phones – confirmed as the OnePlus 9, 9 Pro and 9E – will ship with a charger in the box.
A year ago, this probably wouldn't have been big news, but after both Apple and Samsung decided against shipping their latest flagship devices with chargers in the box (and look to continue the trend for future phone releases), OnePlus' announcement is a refreshing one.
For those who know their chargers, all phones in the imminent OnePlus 9 line will come equipped with the company's ultra-fast Warp Charge 65 variety, the same as was included with the OnePlus 8T.
Lau's comments arrive alongside the first official teaser of the OnePlus 9 Pro, posted to the company's official Twitter page.
In the short clip, we catch a blink-and-you'll-miss-it glimpse of the upper rear half of the 9 Pro, which includes four separate cameras and, of course, the Hasselblad logo, following the announcement of OnePlus' partnership with the camera company.
It all begins with a simple thought. Discover the #OnePlus9Series, co-developed with Hasselblad, on March 23.Get notified: https://t.co/8HQZu9LLbl pic.twitter.com/fIajmlM2LgMarch 8, 2021
See more
March ahead
The teaser also ends with a confirmation of the official OnePlus 9 series launch date.
The company intends to officially unveil its new smartphone range on March 23 via an online event streaming from the OnePlus website at 7AM PT / 10AM ET / 2PM GMT.
Of course, there isn't all that much to reveal, since we've pieced together a pretty clear picture of what to expect from the three upcoming devices.
For all the latest information regarding specs, price, rumors and leaks, head over to our OnePlus 9 round-up page to read everything we think we know about the OnePlus 9 and its siblings.
Come March 23, we expect to learn the official prices of the devices – which is still a point of debate – as well as receive confirmation of a release date, which we anticipate will be a week or two after the announcement.
OnePlus announces partnership with camera company Hasselblad
Via GSMArena
How To Create Enticing Video Content – Forbes
The pandemic solidified our need for video entertainment. There's nothing better than binging a new Netflix series or scrolling the TikTok For You Page for hours – and few disagree with that. Videos pull our attention in a way that blog posts, Instagram photos, or ads simply don't, and there's some psychology behind that: according to research from the University of Sydney, your eyes are attracted to movement, and because of that, people are 27 times more likely to click on a video ad as opposed to a banner ad.
Of course, these videos have to be enticing and entertaining to keep the viewer's attention after they've clicked. But videos are also sharable – and average 1,200% more shares than text and images combined, according to Idea Rocket Animation – meaning that when you create a really great piece of video content, there's no telling what can be done with it.
So, it's no wonder why more brands and individuals are moving to video content as a form of marketing, but not in the way you think. Video-form ads aren't always the move here. Modern day consumers automatically tune out anything that sounds promotional, or infomercial like, which presents a new opportunity to create a different type of video content than you've ever created before. You get to answer the question: what does my target consumer want most? What burning questions do they need answered? Here's how to create enticing video content for your brand.
Choose A Medium
There is no shortage of options on video content mediums at the moment, due to the recent explosion of TikTok and the closely following introduction of Reels on Instagram. Then, there's our trusty steed YouTube, which is still going strong. The medium you choose should come down to two factors, and the first is what type of content you want to create. TikTok and Reels are for short form content (60 seconds max and 30 seconds max, respectively), whereas YouTube is for long form content.
The second factor is visibility. Many are flocking to TikTok and Reels because of the inherent promotion functionality, meaning that both platforms will then show your video to new audiences. However, you can also make a sneak peek, condensed version of your YouTube upload and repurpose for TikTok or reels.
Create A Robust Content Plan
The content should both be directly related to and in the same sphere as what it is that you do. Someone who has done an all-star job of this is Houston-based real estate mogul Julia Wang. Wang is changing the game of real estate with the closely knit inclusion of her personal brand in her marketing efforts.
For example, her YouTube channel features content that is directly related to her work: a video that provides information to home listers about why they should stage their home and how to get home sales ready. Then, she also has content that is related to her work in real estate, but piques interest without being overtly promotional or salesy, such as her video, "What a $20M home in Houston looks like."
Follow this same structure in building out your content video plan. Ideally, there will be videos that offer direct educational advice or show off your product or service to the viewer, then other videos that are related. For example, if you own a pet accessory business, maybe you could also compile a montage of funny dog videos from your customers. This type of content will naturally attract other pet owners.
Prove Why Consumers Can Trust You
You may have heard the phrase "Know, Like, and Trust" – the three step process to winning a consumer's purchase. "Know" means they're aware of you. "Like" means they're on board with your brand or feel compelled by your product. But "trust" is in a whole new sphere – when a consumer trusts you, you can count on them to be a repeat customer.
Videos provide an unparalleled opportunity to establish trust with viewers, when done right. So, consider – what will make your consumer trust you most? Usually, it's when you share something that should be coveted with them, like 'secrets' or 'never before seen access.'
If you're a personal brand or people know your name and face associated with your business, this may be sharing behind the scenes videos of a day in the life of building your company, or videos in which you share your story. If you're a product-based business, maybe you take the cameras to the factory where your product is manufactured, or show the initial design prints you sketched.
Providing pertinent information will also go far. If your company is a digital marketing firm, expose some of the 'secrets' of digital marketing, as if you're teaching the consumer to go and do it on their own. Many companies shy away from this type of marketing, worried that they're giving away trade secrets and eliminating the need for their service. The opposite is true. In order for consumers to trust you, they have to understand your processes and expertise. This is what will make them follow you and, eventually, hire you.
New website tracks traces of COVID-19 in Calgary's wastewater | News – Daily Hive
There's a new way to trace the COVID-19 virus in Calgary.
A collaboration between the University of Calgary, City of Calgary, and Alberta Health Services has made data available that tracks traces of the virus found in the city's wastewater.
This information can be found on the Centre for Health Informatics (CHI) website, and it shows real-time SARS-CoV-2 RNA (the virus responsible for COVID-19) data for Alberta, including any traces in three different wastewater collection zones in Calgary.
The data can help identify to COVID-19 outbreaks early and determine areas of the city where infection rates are high.
Alberta Health Services is looking at this information as an additional tool to understand how the virus is spreading in the community, as high levels of traces of SARS-CoV-2 in wastewater are followed by a rise in clinically diagnosed cases.
According to Dr. Michael Parkins, MD, associate professor at the Cumming School of Medicine and section chief for the Division of Infectious Diseases for AHS, "Wastewater data is unbiased and comprehensive."
"It captures all cases in a defined population, including symptomatic and asymptomatic cases — not just those diagnosed cases," Parkins continued in a media release.
Wastewater tracing data may even be helpful when government officials are making decisions about what can be reopened safely.
"Policy-makers might be interested to use wastewater tracking in specific locations, where you might be able to pick up on the outbreaks earlier and limit the spread," says Danielle Southern, senior researcher at CHI.
"The wastewater could give us some predictive tools. Say you're seeing it in a high school, that means it's probably out in your community, whereas if it's in a hospital, those people are likely constrained to that one place."
Those interested can visit the Centre for Health Informatics online, where they'll find a map of Calgary that's been divided up into three areas, based on the collection zones for each City of Calgary water treatment plant.
The map is placed beside a graph with data points tracking any traces of SARS-CoV-2 found in wastewater on a chosen date, going as far as July 2020, when researchers started gathering samples.
"Each data point represents a 24-hour period, where a 100 ml sample is taken every 15 minutes to generate a 10-litre sample," says Parkins. "We then test to look for evidence of the SARS-CoV-2 RNA genetic material."
The CHI tracks a number of other datasets, including COVID-19 outbreak proportions in Alberta, variants of the virus in the province, and weekly deaths by age group.
This tracking has been expanded over the past 11 months, based on questions the CHI has received from policy-makers and government officials.
"Originally it was, 'what measures should we put in place?', and now it's shifted to, 'what can we re-open safely?'" says Southern.
Researchers hope to soon be able to share more precise information from location-specific sampling.
"Wastewater testing has tremendous potential to help keep our communities safe, and catch outbreaks before they reach critical mass," says Parkins. "The further we can take this research, the better."