Samsung Galaxy Watch 4 Classic release date, rumours, specs and features – Pocket-lint
(Pocket-lint) – Samsung is expected to announce new smartwatches before the year is out and rumours have been in full swing, giving us an indication as to what we can expect from the successors to the Galaxy Watch Active 2 and Galaxy Watch 3.
We've covered off everything we have heard about the Galaxy Watch 4 – the Galaxy Watch Active 2's successor – in a separate feature, but here we are looking at the more classic model and the Watch 3's successor, which is expected to be called Galaxy Watch 4 Classic.
Release date and price
11 August 2021 announcement
27 August 2021 availability
From €470?
The original Samsung Galaxy Watch arrived in August 2018, followed by the Galaxy Watch 3 in 2020, with Samsung skipping over the Watch 2 name. In between these two devices, Samsung released the Galaxy Watch Active in March 2019, followed by the Galaxy Watch Active 2 in August 2019.
It's thought Samsung will simply call the next generation sportier model the Galaxy Watch 4 this year, skipping over the Galaxy Watch Active 3 and dropping the Active name completely. The Galaxy Watch 4 Classic – thought to be the successor to the Galaxy Watch 3 – is said to launch alongside the Galaxy Watch 4, which will be the first time the two smartwatch lines launch together.
Rumour has it Samsung will hold its next Galaxy Unpacked event on 11 August 2021. This is currently unconfirmed, but most leaks now suggest it to be the date, even though 3 August had also been mentioned previously. An on sale date of 27 August has also appeared in rumours.
In terms of price, the Galaxy Watch 4 Classic will reportedly start between at €470 and €500, which roughly converts to £400 to £430 in the UK and between $560 and $590 in the US.
Design
Rotating bezel
Three sizes – 42, 44, 46mm
Two colours – Silver, Black
There have been several leaks surrounding the Samsung Galaxy Watch 4 Classic, including what appear to be official press images, and a video showing the smartwatch off from all angles, leaving very little left to the imagination.
The Watch 4 Classic shares a similar design DNA to the Galaxy Watch 3, including the rotating bezel that fans have come to know and love – though it does appear to be slimmer on the new model.
There seem to be two case colour options – silver and black – with the silver model coming with a white or grey silicone strap and buckle fastening and the black model coming with a black strap. Three case sizes have been claimed for the Watch 4 Classic, with 42mm, 44mm and 46mm options.
The casing on the Watch 4 Classic has a square edge and it looks like the function buttons on the right of the case are larger and wider than the Galaxy Watch 3.
Other design details are said to include water resistance, MIL-STD 810G durability and Gorilla Glass 4 for display protection.
Hardware and features
5nm chip
Heart rate monitoring, built-in GPS
Blood glucose monitoring?
There haven't been a huge number of rumours relating to the hardware and specifications inside the Samsung Galaxy Watch 4 as yet, though a heart rate monitor is expected, along with standard features for Samsung smartwatches, such as built-in GPS.
For now, it is not known what chipset will be under the hood of the Galaxy Watch 4 – though a rumour did suggest we might see a 5nm chip – nor what the battery capacity will be like. Given the Galaxy Watch 3 delivered good things in these departments, we have high expectations for its successor, especially in terms of battery life.
In terms of other sensors, there has been some talk of non-invasive blood glucose monitoring on the Watch 4 Classic. This would make it the first smartwatch to do so, and represent a big landmark for the industry.
It comes after a report from CNET regarding Samsung's Advanced Institute of Technology, which has developed a technique called "Raman spectroscopy" that leverages lasers to track glucose levels with enough accuracy to help users avoid pricking their fingers.
As we say, such a move would be a true gamechanger in the space, but we're not necessarily sold on it debuting this year, despite progress certainly suggesting the fabled, non-invasive tracking is closer than ever.
Software and features
We know Samsung's next smartwatches will run on the new One UI Watch platform that was designed as a unified interface by Google and Samsung, combining the best of Wear OS and Tizen OS in one.
The platform was first announced by Google at Google I/O in May, though Samsung offered some more details on what we could expect during a virtual event at the end of June by previewing the software on stage.
You can read more about the One UI Watch platform in our separate story, but some of the things users can expect is better native support for Google apps, wider eSIM support, seamless interaction with the Google Play Store, parity between the settings menu on your watch and your phone and more exciting watch faces too.
Samsung Galaxy Watch 4 rumours: What's happened so far?
Here is everything we have heard so far about the Samsung Galaxy Watch 4 Classic.
6 July 2021: Samsung Galaxy Watch 4 Classic revealed from every angle
Evan Blass posted several short videos to his Twitter channel, revealing the Galaxy Watch 4 from every angle.
5 July 2021: Samsung Galaxy 4 prices leak
A wide range of prices for the two expected Samsung smartwatches surfaced in a report, indicating that the Classic model won't come cheap.
5 July 2021: Samsung officially confirms date of Galaxy Unpacked 2021
Samsung confirmed the date for its Galaxy Unpacked event to a Korean news outlet, with claims saying it will take place on 11 August.
1 July 2021: Samsung Galaxy Watch 4 Classic leaked images surface
What appears to be official press images have leaked, giving us a very clear look at the design, name and UI of the Samsung Galaxy Watch Classic.
30 June 2021: Samsung Galaxy Unpacked 2021 could take place on 11 August
Some renders of the Samsung Galaxy Z Flip 3 had 11 August as a date on the display, suggesting Unpacked could take place then.
Best Apple Watch apps 2021: 43 apps to download that actually do something

By Britta O'Boyle
·
7 July 2021
28 June 2021: Samsung officially teases next Galaxy Watch, launching "this summer"
Samsung held a virtual MWC event at the end of June, where it not only revealed more details surrounding its One UI Watch platform that it has created in partnership with Google, but it also officially teased its next Galaxy Watches.
11 June 2021: Samsung Galaxy Watch 4 with WearOS could be revealed on 28 June
Samsung has a virtual event called "Galaxy Ecosystem/New Watch Experience/Mobile Security" scheduled for Monday 28 June, starting at 19:15 CEST. Following the announcement of the new WearOS, this event could see a new watch appear, but nothing is confirmed as yet.
18 May 2021: Google redesigns Wear OS with Samsung and Fitbit
Google announced redesigned Wear OS in collaboration with Samsung and Fitbit.
6 March 2021: Q2 release date suggested by leaker
Renowned leaker Ice Universe delivers a succinct hint via Twitter at when the next Samsung wearables will launch, indicating that both the Galaxy Watch 4 and Galaxy Watch Active 4 will launch in Q2 2021.
19 February 2021: Leaker hints at Wear OS replacing Tizen
The oft-rumoured switch from Tizen to Wear OS is suggested by reliable tipster Ice Universe via Twitter, suggesting that Samsung's new watch will drop its own OS for "Android".
19 February 2021: Model names for two smartwatches appear
As reported by Galaxy Club, Samsung is developing two watches for release in 2021 – with the model numbers being SM-R86x and SM-R87x.
25 January 2021: Blood glucose monitoring may debut
Korean outlet ET News suggests that Samsung's Galaxy Watch 4 will be the first to feature non-invasive blood glucose tracking.
Writing by Britta O'Boyle. Originally published on 6 July 2021.
In the Garden: From farm implements to rock bands – TheRecord.com
I think I may have bought the plant because of the name, Jethro Tull, a name that's been stuck in the trivia section of my head forever. It's likely I learned of the real Jethro Tull in a history class when I was in school — long enough ago to call that period of my life historical. He was the 17th-century agriculturalist who perfected a horse-drawn seed drill in 1700 that modernized farming of the day. Or maybe it was the 60s rock band by that name which I probably listened to and added to the trivia pile. They're still around, and ironically, they have a song called "Living in the Past." For whatever reason it's so named, the more current Jethro Tull is a cultivated variety of coreopsis that is now growing nicely in my garden.
Coreopsis, common name tickseed, is a native North American plant. There are more than 70 species and one thing they all have in common is their daisylike flowers that are a source of nectar and pollen for all manner of insects. I don't exactly have great swaths of this plant that would form an ecological niche for specific insects, but the few varieties I do have dotted around help keep the garden buzzing.
Most coreopsis are shades of yellow, but cultivars can have reddish-purple tones, even pink. I've had Coreopsis verticillata 'Route 66' for ages. It's a bushy plant full of flowers that have a burgundy centre spilling out onto yellow petals. This one is vigorous and hardy, not surprising as it's said to have been discovered growing (or hitching a ride) near Route 66 in Lucinda, Pa. I also have 'Zagreb', just as impressive, but with daisylike yellow flowers in a shorter, mounding form, and another called 'Mercury Rising.' It's also lush and bushy with flowers the colour of a nice Merlot with an orange button in the centre.
Somewhere in the garden, there might be a Coreopsis rosea 'American Dream'. It's a pink variety and unlike other species of Coreopsis, it isn't as tolerant of drought as it needs damp soil to thrive. I'm afraid I might not have given that one what it needed; however, the others are doing just fine.
Coreopsis verticillata are also known as thread-leaved coreopsis because of the delicate, finely textured foliage, attractive enough in its own right. They're one of the longest flowering perennials, easy to grow and a good choice for the beginner. Plant them in a sunny spot, give them a light trim in midsummer and they'll produce even more flowers.
Because they're loved by bees and butterflies alike, and so easy, every garden should have coreopsis. Don't be concerned about the common name tickseed. The plant does not attract ticks, nor does it repel them. It relates to the botanical name, Coreopsis, which comes from the Greek words koris meaning bug and opsis, referring to the shape of the seed which resembles a bug or tick.
As for 'Jethro Tull,' it was a natural cross between varieties from two other species, C. grandiflora, or large-flowered tickseed found in Eastern Canada, and C. auriculata, or mouse-ear coreopsis. Auriculatus refers to earlike lobes at the base of each leaf — I must check Jethro's leaves for any signs of Mickey. Unlike the threadleaf varieties, the leaves are noticeably broader. It's the flowers that are especially appealing. About the size of a toonie, they're brilliant golden yellow with fluted petals that look like tiny ice-cream cones.
I must go sit in the garden with one while I catch up with an old rock band.
EA Play Live featured Dead Space, Battlefield, and Grid news | bit-tech.net – bit-tech.net
EA live-streamed its EA Play Live event yesterday evening with a raft of interesting trailers, reveals, gameplay footage, and other news. You can catch up on the full live stream embedded below, and later in the article I will give you times to skip to, to see the part of the show about a particular game.
[embedded content]
One of the biggest announcement s/ surprises of the show was kept until last (video: 1hr 27mins 30s). EA heralded the return to Ishimura, with the announcement of a Dead Space remake. It says Motive is remaking this survival sci-fi horror classic and rebuilding it from the ground up for modern PC and console architectures.
Dead Space (remake) will "feature completely rebuilt assets and all-new technology, using the powerful Frostbite engine to craft a terrifyingly immersive experience," says EA. However, it promises not to change any of the experience – it will just become more real and immersive with the modern graphics.
EA hasn't set a date for the release of Dead Space (remake) but it has confirmed it is only coming to PlayStation 5, Xbox Series X/S, and PC.
Moving along to one of the other big announcements of the night – EA has unveiled Battlefield Portal, an all-new, community-driven platform that will give players the ability to discover, create and share unexpected battles (video: 1hr 15mins 50s). Think of it as something akin to a creator mode for Battlefield 2042 – for which it will be the second major expansion.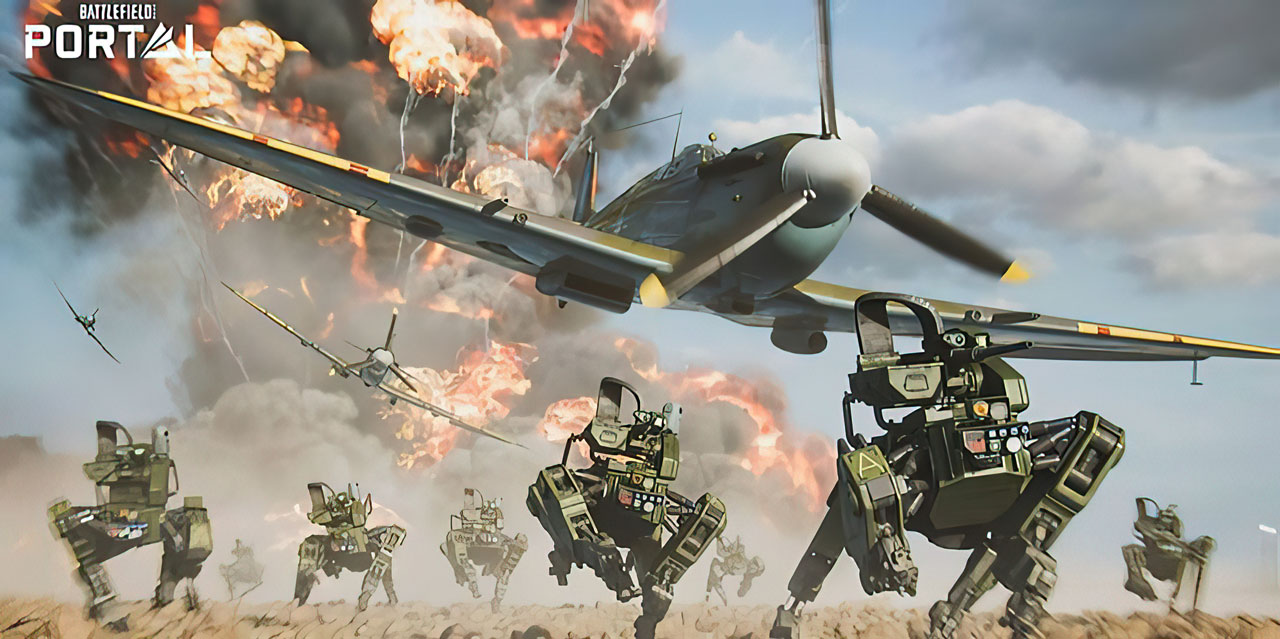 Users can make a Battlefield of their own thanks to the tools provided with this release. The maps and assets you can play with aren't limited to Battlefield 2042, either. EA has included modern reworked maps and assets from the likes of Battlefield 1942, Bad Company 2, and Battlefield 3, too. Mix up these assets for fun, and share them with others. Some of the fever dreams suggested by EA include; a whole army from World War II vs. a squad of 2042 Specialists, Tank vs. Snipers, or knives vs defibrillators (as shown in the video trailer).
Another game showcased at EA Play Live was the new Grid Legends game from Codemasters (video: 52mins 15s). This title mixes racing action with an in-depth 'classic underdog' story filmed in XR and delivered in documentary style, starring award-winning British actor, Ncuti Gatwa. You may shrug at that statement, but making the game even more story-like, EA says that Grid Legends "includes improved driver-personality AI that makes opponents behave even more like human racers".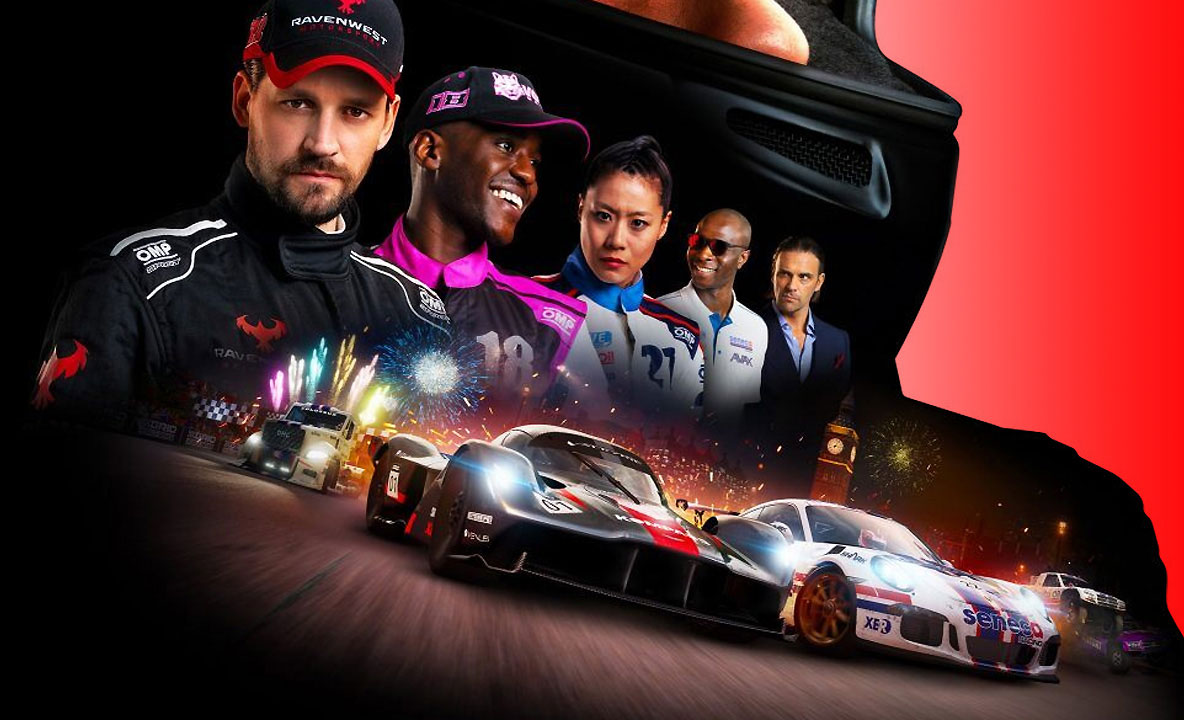 We don't have a precise date for the Grid Legends release, only that it is coming in 2022. It will be released for Xbox Series X/S, Xbox One, PlayStation 5, PlayStation 4,and PC.
Other titles that EA showcased last night include:
Dead Space 1, 2, 3, Ignition now on EA Play, Xbox Game Pass – SlashGear
Assuming you saw the Dead Space remake news on EA Motive, you know that now is a great time to take a peek at those long-unused Dead Space games you have lying around. Or, if you've never played any Dead Space game before, now might be a great time to jump in on the whole series, courtesy of either EA Play or Xbox Game Pass Ultimate. These subscription services are serving up a healthy dose of the most deadly off-world games this side of ALIEN.
Dead Space 1, Dead Space 2, and Dead Space 3 appear on both Xbox and PC, but you'll need to be aware of which service or services you need to subscribe to in order to gain access to these games for "free." Like the rest of the games in the EA Play and Xbox Game Pass Ultimate systems, you'll get access to the games so long as you're still a subscriber – but given the situation we're in at the moment, waiting for the new Dead Space anyway, that'll work just fine!
If you have a subscription to Xbox Game Pass Ultimate, there's a pretty good chance you also have an (included) EA Play subscription. With that, you'll have access to Dead Space 1, 2, and 3, and Ignition on your Xbox and your PC right now. You'll need the EA Desktop software (with Origin) with EA Play – or you might've purchased your EA Play subscription through Steam. If you're on Xbox, you'll want to begin with the Xbox Game Pass Ultimate subscription, and go from there!
[embedded content]
Dead Space was originally released in the year 2008 for Xbox 360, PlayStation 3, and Windows. Dead Space: Extraction (proper) isn't part of this deal this week, but it was the second game in the series, so to speak, followed by Dead Space Ignition. Dead Space Ignition was released for Xbox 360 and PS3, and Dead Space 2 was released for PS3, Xbox 360, and PC. Dead Space 3 was the otherwise most recent game in the series, with a release date of 2013 and platforms Windows, PS3, and Xbox 360.
It's high time a new Dead Space title appeared with brand new content for a platform beyond the twice-updated PlayStation 3 and Xbox 360. Before we get there, though, the creators apparently need to release their Dead Space remake for PlayStation 5, Xbox Series X, and PC.