Samsung's Galaxy S21 proves the time is right for iPhone 13 to get in-screen Touch ID – TechRadar
It's not new for Apple to sit out newer technologies for a few generations to wait and watch the rest of the market experiment and get stuff wrong, then come in at a later date with a solution to those problems.
Next up, it'll probably be the in-screen fingerprint scanner. The first phone to feature the technology was the Vivo X20 Plus UD that was unveiled at the start of 2018, and by the end of 2021 I think we'll see Apple include the tech in the iPhone 13.
That almost four year stretch has seen a variety of implementations of in-screen fingerprint scanner tech, and now the iPhone's greatest rival – that's the Samsung Galaxy S21 series – proves the technology is ready for the mainstream.
A long time coming
The Samsung Galaxy S21 series features both strengths and weaknesses, but it undeniably provides the best in-screen fingerprint sensor we've seen on a Samsung phone to date.
In my opinion, this is the best in-screen fingerprint scanner I've used on any smartphone. A whole host of manufacturers including OnePlus, Oppo, Xiaomi, and many more have fiddled with the technology, and some were often including better implemented tech than Samsung until now.
Samsung has made big strides in 2021 that make this a far better option. Well, Qualcomm technically had a big hand in the newer technology, but Samsung's new phones are the first time we've seen it available on a smartphone.
I've never come across an in-screen fingerprint scanner that meant I would stop using that phone, but until now the technology has always been noticeably weaker than physical fingerprint scanners.
We grew accustomed to capactive sensors on the bottom half of our smartphones over the last decade, and switching to in-screen technology hasn't been without bumps in the road.
So why do I think it's the right time for Apple to jump in and include the first Touch ID fingerprint scanner that you'll find embedded under the display?
Samsung's latest series of phones feature a 70% larger sensor than the one we saw in 2020's Galaxy S20, and that's notably easier to use. It means you don't have to be as specific with your finger, as a lot more of the bottom half of the phone's display has a scanner underneath it.
It's a relatively minor adjustment, but it makes the technology far more usable than we've experienced in the past. It's also notably faster too, which means you won't be waiting around for the phone to unlock like we've had to with some previous iterations.
A bad year for Face ID
I'm sure Apple has been considering under display fingerprint scanners for a while, but the Covid-19 pandemic may have also exacerbated the need to return to a fingerprint sensor.
The last 12 months have seen Face ID – Apple's success story of a switch from fingerprint scanners to facial recognition software built into the selfie camera – begin to struggle as we strap on face masks and hide our identities from our phones in an attempt to stop the spread of Covid-19.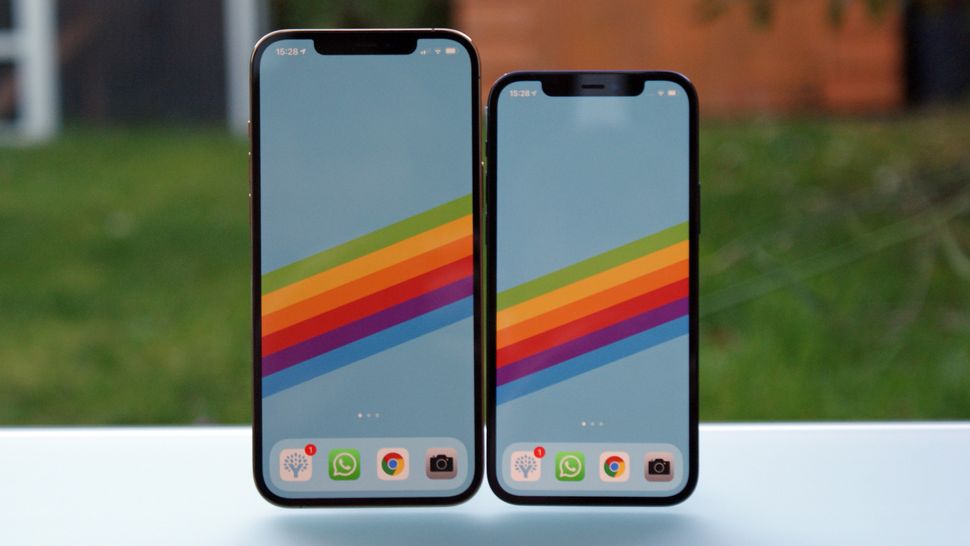 A new report this week has suggested Apple is eyeing Touch ID to go under the screen for the first time in whatever it calls its next smartphone series, and while I would have preferred Apple to include this technology in its 2020 iPhone 12 series, the Galaxy S21 proves the technology is good enough for the masses now.
I hope by the time the next iPhone debuts – we're expecting September 2021, but it may come later in the year – we won't need to be wearing face masks as often, but introducing a new technology that allows us to use a fingerprint to unlock our phone will give us another option to quickly authenticate our identities alongside Face ID.
It may be we only see one Apple handset feature the new technology when it debuts later this year – often Apple will keep its most innovative tech for one model – but I think Samsung's success is a clear sign of where the iPhone is headed.
'Overwatch 2' Ramattra Gameplay Trailer Shows The Transforming Tank In Action – Forbes
Season 2 of Overwatch 2 is just 10 days away. It'll add another hero to the fold in the form of Ramattra, an omnic tank. To kick off a week of Season 2 hype, Blizzard has provided the first official look at Ramattra in action with a gameplay trailer.
We already knew that Ramattra would able to transform between two forms, and we get some sense of that in the trailer. He has a barrier he can project, in a similar vein to Sigma (though it'll likely work in a different way).
One of his abilities seems to be a gravity well that can pull airborne enemies to the ground. Used properly, it could be an effective way to make a Pharah, Echo, Wrecking Ball, Mercy or perhaps even a wall-riding Lúcio an easier target to take out.
In his larger form, Ramattra can mitigate damage from the front by crossing his arms (similar to Doomfist's Power Block). It looks like his attacks are more melee-based in that form too. As for Ramattra's Ultimate, it seems like he deals area-of-effect damage while being able to use his other abilities.
We'll find out more details about Ramattra and his kit in a developer update video that will premiere tomorrow. Next week, we'll get the first gameplay trailer for Season 2, the content roadmap for the season and a reveal of the new map. There's a lot to look forward to.
For more news and updates on Overwatch 2 and other games, follow my Forbes blog! You'll get a weekly round-up email that includes everything I publish. You'd be doing me a solid, too — it's a great way to support me and my work at no cost.
Fido, Virgin add $45/50GB plan for Black Friday
Fido and Virgin Plus have joined Koodo in offering a $45/mo 50GB Black Friday plan.
Like Koodo, both Fido and Virgin offer a $65/mo plan with 50GB of data plus a $20/mo bill credit for 24 months. That means customers pay $45/mo for two years with the plan.
The plans are only available for new activations and hardware upgrades, which means if you're with one of these providers, you'll need to swap to another one.
You can check out the Fido offer here and the Virgin offer here.
Hilarious Video Shows Psyduck Startling A Pokemon Scarlet and Violet Player While Taking A Photograph
One Pokemon Scarlet and Violet fan has shared a funny video that shows a Psyduck appearing out of nowhere to startle a player who was snapping a photo. Pokemon Scarlet and Violet are among the best selling titles of the year, despite the mixed reviews from fans and critics globally. The gameplay and multiplayer mode of the latest Pokemon games receive praise and backlash for the myriad performance issues.
Because of these technical problems, Pokemon Scarlet and Violet are getting review bombed, but some fans are embracing them. Glitches are common in the latest titles, and players have reported seeing some truly bizarre things in their playthroughs. Some gamers have seen a grotesque glitch in Pokemon Scarlet and Violet, whereas a random Psyduck bug is also common. Psyduck makes the headlines again after a player spotted it in rather unusual circumstances.
Reddit user metronn uploaded a video that shows their funny encounter with the duck Pokemon. The user intended to photograph a scenic view of Pokemon Scarlet and Violet's region of Paldea. Paldea is a brand-new area introduced in Pokemon Scarlet and Violet, which is based on the Iberian peninsula and has diverse geographic features like mountains, forests, and several lakes. In the video, the player attempts to take a picture of a serene place on the shoreside of a water body, with mountains in the background and water flowing peacefully.
After successfully capturing one side of the scenery, the player slowly moves the camera to show the surrounding areas and a few fish pocket monsters in the body of water. As the camera moves, something unusual is seen in the bottom right corner of the screen, which appears to be another Pokemon. This turns out to be a Psyduck, who appears out of nowhere and is standing right next to the user, who was seemingly unaware of its presence. The original poster is understandably startled by seeing the Psyduck, who apparently photobombed their efforts to take a beautiful picture in Pokemon Scarlet and Violet.
Since its introduction in the first generation, Psyduck has established itself as one of the most famous Pokemon of all time. It has featured in almost every Pokemon game from each generation until the current ninth-gen games, Pokemon Scarlet and Violet. Psyduck is not the strongest or the fastest pocket monster, but still, it has millions of fans around the world who are excited to see it in unusual circumstances.