Saudi court hands prison sentence to women's rights activist – local media – TheChronicleHerald.ca
By Raya Jalabi and Marwa Rashad
DUBAI (Reuters) – A Saudi court on Monday sentenced prominent women's rights activist Loujain al-Hathloul to five years and eight months in prison, her family and local media said, in a trial that has drawn international condemnation as Riyadh faces renewed U.S. scrutiny.
Hathloul, 31, has been held since 2018 following her arrest along with at least a dozen other women's rights activist.
The verdict poses an early challenge to Crown Prince Mohammed bin Salman's relationship with U.S. President-elect Joe Biden, who has criticised Riyadh's human rights record.
Hathloul was charged with seeking to change the Saudi political system and harming national security, Sabq and al-Shark al-Awsat newspapers said.
The court suspended two years and 10 months of her sentence – or most of the time already served since her arrest on May 15, 2018 – with a conditional release to follow, the newspapers and Hathloul's sister said.
She could therefore be released around end of February 2021, with a return to prison possible if she commits any crime, the newspapers.
Hathloul was also given a five-year travel ban, her sister Lina tweeted, adding that both the public prosecutor and Hathloul could appeal the judge's verdict.
United Nations human rights experts have called the charges "spurious", and along with leading rights groups and lawmakers in the United States and Europe have called for her release.
Rights groups and her family say Hathloul, who had championed women's right to drive and for ending the kingdom's male guardian system, was subjected to abuse, including electric shocks, waterboarding, flogging and sexual assault. Saudi authorities have denied the charges.
The criminal court last week cleared the prosecution of torturing Hathloul in detention, saying there was no evidence to support the allegations.
Hathloul's sentencing came nearly three weeks after a Riyadh court jailed U.S.-Saudi physician Walid al-Fitaihi for six years, despite U.S. pressure to release him, in a case rights groups have called politically motivated.
Foreign diplomats said the two trials aimed to send a message at home and abroad that Saudi Arabia would not yield to pressure on human rights issues.
Riyadh could also use the sentences as leverage in future negotiations with the Biden administration, one diplomat said.
Biden has said he will take a firmer line with the kingdom, an oil titan and a major buyer of American arms, than President Donald Trump, who was a strong supporter of Prince Mohammed.
CHARGE SHEET
Hathloul rose to prominence in 2013 when she began publicly campaigning for women's right to drive in Saudi Arabia.
Saudi officials have said the arrests of women activists were made on suspicion of harming Saudi interests and offering support to hostile elements abroad. Some of the women detainees have been released while their trials continued.
Activist Nassimah al-Saadah was sentenced to five years in prison with two suspended in late November, according to Human Rights Watch (HRW).
Hathloul's family made her charge sheet public after her case was transferred to Riyadh's Specialised Criminal Court, originally established to try terrorism suspects but which has been used over the past decade to prosecute perceived dissidents.
The main charges against Hathloul, which carried up to a 20-year sentence, include: seeking to change the Saudi political system, calling for an end to male guardianship, attempting to apply for a U.N. job, attending digital privacy training, communicating with international rights groups and other Saudi activists.
Hathloul was also charged with speaking to foreign diplomats and with international media about women's rights in the kingdom, including Reuters, which declined to comment.
"The case against Loujain, based solely on her human rights activism, is a travesty of justice and reveals the depths to which they will go to root out independent voices," said Adam Coogle of Human Rights Watch. The Saudi government media office did not immediately respond to a Reuters request for comment.
(Reporting by Raya Jalabi and Aziz El Yaakoubi in Dubai and Marwa Rashad in London; writing by Raya Jalabi; Editing by Gareth Jones and Angus MacSwan)
EDITORIAL: Social media giants content to pass baton on policing hate – TheChronicleHerald.ca
Perhaps the easiest explanation is that businesses prefer a firm set of ground rules to uncertainty — even if those ground rules are going to get tougher, thanks to other people's problems.
Canada's federal government was already looking at regulating social media before the U.S. presidential election and the Jan. 6 violence at the U.S. Capitol. After the riot, the necessity of that regulation came even more to the fore.
And, perhaps surprisingly, social media companies are looking forward to having guidelines that they can actually apply. That may be because regulation would take the onus off of the companies themselves — they would simply be applying this country's rules, rather than trying to haphazardly control the Hydra-like spread of internet hate on their own.
And it may also be because those same social media companies — and their employees — are uncomfortable about the continued presence of violent and hateful language on their platforms, yet feel to a large extent unable to handle, monitor or moderate the far reaches of their own empires.
Google, Facebook and Twitter have all indicated that they would be in favour of clear rules from the federal government about what the government considers to be illegal content.
The government of Prime Minister Justin Trudeau made regulating social media an election promise in 2019, saying in Heritage Minister Steven Guilbeault's mandate letter that the minister was charged with taking, "action on combatting hate groups and online hate and harassment, ideologically motivated violent extremism and terrorist organizations."
Australia, France and Germany have all taken steps to address social media hate, with a German law giving social media companies a 24-hour deadline to remove material or face fines.
Though the structure of Canada's legislation hasn't been revealed yet, Guilbeault told the Globe and Mail that, "While preserving a fundamental right to freedom of expression, our approach will require online platforms to monitor and eliminate illegal content that appears on their platforms. That includes hate speech, terrorist propaganda, violent content, child sexual exploitation and the non-consensual sharing of intimate images."
Google, Facebook and Twitter have all indicated that they would be in favour of clear rules from the federal government about what the government considers to be illegal content.
And that shouldn't come as a surprise to anyone.
Companies spend a fair amount of time analyzing what constitutes a risk to their core business. Anyone who has ever worked in private business at the managerial level knows that there are two prongs that managers are supposed to be aware of — not only opportunities, but threats as well.
Those threats can hit the core of a company. At least one right-leaning social media firm, the much more permissive Parler, saw scores of its suppliers, including its web-hosting company, flee after the Jan. 6 violence brought hate-fuelled Parler postings to the fore.
Even in the world of social media, chickens can come home to roost.
Someone else's rules can take some of that pressure away.
RELATED:
Ottawa ready to give police more powers to go after social media companies and the people who use them – StCatharinesStandard.ca
Additional law enforcement powers and an independent appeal process could be part of a new regulatory regime aimed at social media companies that Ottawa is in the final stages of completing, according to Heritage Minister Steven Guilbeault.
During an interview with the Star, Guilbeault also said that a new regulator will be set up to oversee the rules Ottawa is bringing in to curb the sharing of illegal content — including hate-speech, child pornography and non-consensual intimate images — on platforms like those owned by Facebook and Google.
The regulator will have auditing powers and likely will be able to "look under the hood" to observe how algorithms at the companies work, Guilbeault said, but stressed that they wouldn't "go after proprietary information."
"This would have to be well defined," he said, "but it's to understand and to be able to see whether or not the platforms are doing what they should be doing."
Steep fines would be in place for those that are found in non-compliance of the regulations, which are expected to be introduced in February or March.
Guilbeault said the government is in the final stages of exploring an independent appeal process wherein individuals who have had their content removed on social media platforms can take it up with the regulator.
There will also be a complaint process that people can go through with the regulator.
Guilbeault also said he expects additional law enforcement measures would be put in place under the new regime. There will be a mechanism for the "off-ramping" of cases to law enforcement, he said, and "more means for law enforcement in Canada to prosecute those."
"If you're doing something illegal on these platforms, we will give ourselves the means to go after you," he said.
"Law enforcement will have the ability to get information from the platforms to prosecute the individuals or groups of individuals in question."
The implementation of an appeal process has some concerned that the government could go too far intervening into the private practices of companies and experts say adding in additional law enforcement measures for police to get information from social media companies is a complicated process.
Private companies have their own standards for removing content they deem illegal or inappropriate. A Facebook official, who spoke to the Star on the condition of anonymity, said that the idea of a government regulator having the power to hear appeals from people who take issue with that company's policies concerns them.
It's one thing for a government regulator to enforce its own rules around illegal content on websites — something Facebook and other tech companies have publicly welcomed — but another thing entirely for that regulator to be able to consider decisions to remove content made by a private entity, said the source.
"I think we should all pause on that," they said.
Vivek Krishnamurthy, a law professor at the University of Ottawa, said he wants more transparency from the government around its plans for a new regulator with auditing powers.
"What are the constraints on this auditing mechanism," he said. "Are they going to audit the content? Are they going to audit the decision-making processes of the social media companies?"
Jordan Donich, a Toronto-based criminal defence lawyer, said it will be tough to give law enforcement additional powers to gather information since the companies will want to protect their customers' privacy.
"I don't think (the companies will) compromise the vast majority of lawful users by appearing to just flagrantly provide information to the police," he said.
Currently, tech companies do co-operate with law enforcement and have in-house teams that police illegal content as well, said Donich.
Sometimes tech companies deny law enforcement's request for information and ask for a court order, said Donich.
"This is what we want," he said. "We want our information to be protected, because, you know, illegal or not, the police should have some check and balance on their power."
Loading…
Loading…Loading…Loading…Loading…Loading…
According to recent reports and surveys, there's broad public support for government regulation of social media companies in Canada.
The Canadian Race Relations Foundation commissioned Abacus Data to survey 2,000 randomly selected Canadians between Jan 15-18 and found that 60 per cent support the federal government doing more to prevent hate-speech and racism online. Additionally, the survey found that 80 per cent agreed the social media companies should be required to remove hate-speech and racist content within 24 hours.
It also found that 79 per cent supported expanding the law so that people can be held accountable for what they do and say online.
Executive Education Launches Social Media Analytics & Research Program – UM Today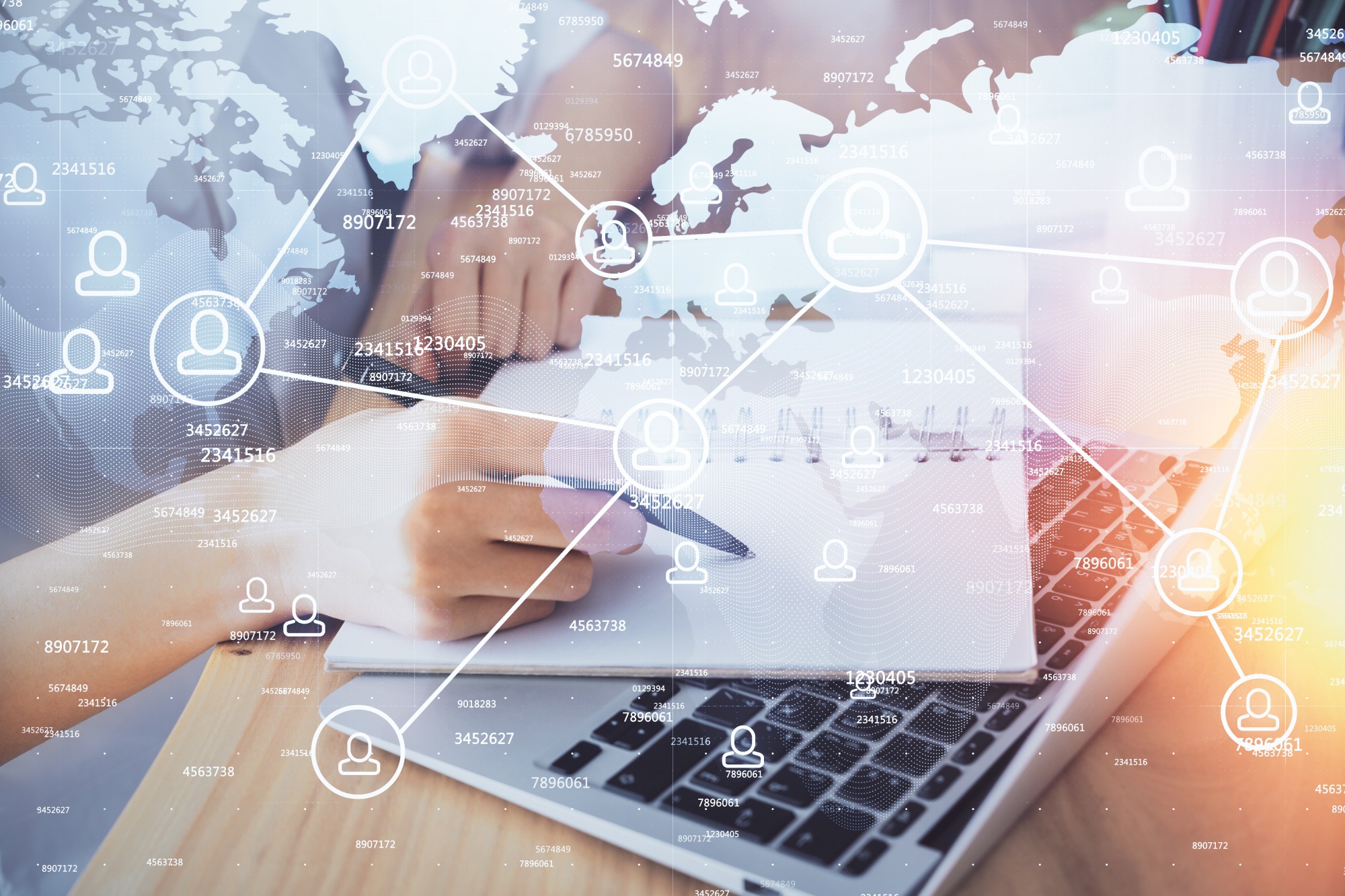 January 27, 2021 —
The influence of social media is undeniable. It's a powerful tool that's reshaping how organizations gather valuable, real-time data to guide strategic decision-making.
With unprecedented access to vast amounts of information about customers, competitors and industry trends, it's critical for leaders to have the social expertise they need to know where to find key data and how to draw meaning from it.
It's with this in mind that the James W. Burns Executive Education Centre has launched the one-day virtual Social Media Analytics & Research program. Focused on providing participants with the tools they need to confidently and effectively engage, track and gather crucial data through social media, this program provides the critical skills every leader should have in today's digital landscape.
Program instructor Estelle Métayer is an expert in Competitive and Strategic Intelligence. She advises CEOs and boards as they build/improve their strategic decision-making process and competitive intelligence functions to avoid strategic blindspots. "In an era where all companies are undergoing a digital transformation, understanding social media networks as a professional tool is an indispensable skill for managers and executives," says Métayer.
In one day of immersive learning, participants will explore core and emerging social media networks, uncovering essential components, as well as hidden functionalities they can use to discover strategic insights. By expanding their knowledge of key sources of social media information and how to use them, they'll be well positioned to capitalize on the power of social media.
The Winter 2021 session of Social Media Analytics and Research is coming up on March 16. Register today by visiting: https://umanitoba.ca/faculties/management/exec_programs/social-media-analytics.html