Scottish National Investment Bank looks hardwired for failure – here's why – The Conversation UK
Scotland is a step closer to launching the UK's first national investment bank after the Scottish parliament passed plans to create this new source of funding for Scottish businesses. The bank, due to open in late 2020, is the SNP administration's flagship programme to stimulate the Scottish economy to help address its chronic underperformance.
The Scottish government has earmarked £2 billion of capital for the bank's first ten years – considerable for a nation the size of Scotland. It has also invested significant political capital, with the first minister, Nicola Sturgeon, calling the bank a "truly transformative" project.
State-owned investment banks offer grants, soft loans, credit guarantees and co-investments to companies to drive economic development. Examples include Germany's KfW bank, the Nordic Investment Bank and Italy's Cassa Depositi e Prestiti. In this tradition, the Scottish National Investment Bank's main role will be to provide "innovative, high-growth Scottish firms" with long-term patient finance.
Mission impossible?
The bank will offer funding in pursuit of certain "missions". It is not entirely clear what these will be, though an advisory report listed three priorities: mitigating climate change, the ageing population and promoting economic inclusion. There has also been reference to the UN Sustainable Development Goals and the Scottish government's 81 national performance indicators, so those could play a part, too.
The idea of a mission-oriented industrial policy dates back years. The American Apollo space programme, which made huge public funding available, is often cited as one of the earliest examples. The approach has become very fashionable lately, possibly driven by the green agenda and the idea of using enterprise funding to back science and tech companies that have IP that might help tackle climate change.
The evangelist for this approach is the economist Mariana Mazzucato, a professor at University College London, who has been advising everyone from the UK government to the European Investment Bank. She was commissioned by the Scottish government to develop a blueprint for its bank.
It is a very "fuzzy" idea that will appeal to politicians and policymakers, but my research has identified various potential problems in relation to state-owned banks. The Scottish government has said the bank will play a strong role in helping to commercialise university research. This is squarely in line with the whole missions-oriented ethos and sounds laudable, but funding for commercialising academic research is notoriously ineffective at producing new and growing firms – as successive Scottish policy intiatives amply testify.
There are also plenty of instruments to fund university spin-outs in Scotland already. This helps explain why university research and development expenditure across the UK is in the OECD's top quartile, while corporate R&D is fairly dismal. Better to try to improve the corporate variety to address weak productivity among Scotland's smaller businesses (SMEs).
The bank also looks likely to prioritise deals where it matches an investment in a company from an angel investor and they both take a shareholding in exchange. This is the traditional funding route for tech companies, so again it's a good fit for the missions ethos. Yet Scotland does this already through economic development agency Scottish Enterprise. It excludes lots of small businesses in other sectors who want loans and not equity deals – in other words, most SMEs.
I also wonder how viable the bank's missions are in practice. For example, economic inclusion could be incompatible with tackling the UK's notorious productivity problem to help economic growth. Suppose you had the opportunity to improve productivity by investing in automation. One recent US study estimated that half of all jobs could be lost to automation in the next decade, so which priority wins out?
The vagueness of the missions is another worry. If you don't delineate them clearly at the outset, mission drift is highly likely. And since the SNP administration has tended to be quite interventionist, myself and others see a real risk that the bank will become a strategic vehicle for propping up lame ducks. The government has spent more than £40 million since buying Prestwick airport in the west of Scotland, for example.
A different way forward
I have sketched out an alternative approach to avoid some of these pitfalls. Realistically, most Scottish companies are not Silicon Valley-style gazelles waiting to be transformed with publicly matched equity funding. They are solid small businesses in sectors such as food and drink, engineering, textiles and oil and gas. Their productivity could often be greatly improved with relatively small bank loans to modernise production lines or to buy new factory equipment and train staff to use it properly.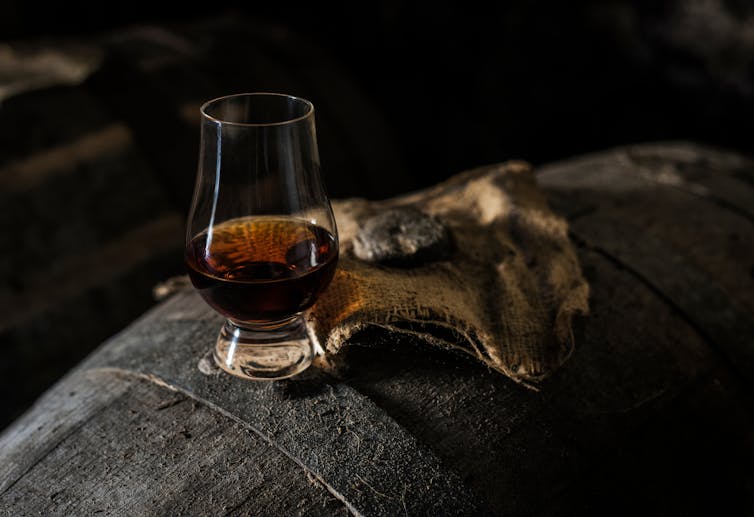 So instead of just focusing on high-tech start-ups, the bank should seek established firms with growth potential. It should help them identify ways to become more innovative and productive. This is sometimes known as "diffusion-orientation" in that it focuses on diffusing good practice as widely as possible – similar to how GTS Institutes in Denmark operates, for instance.
It makes more sense to invest smaller amounts of capital in lots of companies than larger amounts into only a few. Plus, while most development agencies tend to offer "blank cheques" to firms, the new bank could attach "competitiveness clauses" to funding. These would require companies to meet innovation or productivity targets to unlock extra money – similar to retail banking covenants that specify what a loan should be spent on.
Other radical ideas the bank should consider include a bespoke new venture capital fund for scale-ups, similar to the world-famous Yozma Fund in Israel. Set up to address the lack of big-ticket venture capital funding available in Israel, Yozma brings in match funding from other parts of the world.
It is easy to be drawn towards fashionable academic concepts, but it's more important to shape an economic development policy customised for the economy in question. A mission-oriented approach may work well in some areas, such as London or the Cambridge Norwich Tech Corridor in the east of England, but one size definitely doesn't fit all. And if this is true in Scotland, it may well be true in many other parts of the world, too.
Boston Beer founder Jim Koch defends hard seltzer investment after disappointing earnings report – CNBC
Boston Beer Company co-founder Jim Koch defended its heavy investment in hard seltzer Thursday as shares fell after weak guidance and a per-share earnings miss.
"Sometimes growth, it's not cheap, particularly in something capital-intensive like beer," Koch said on "Closing Bell."
Hard seltzer, in particular, demands significant investment because "it's the biggest thing that's come into the beer business since light beer," Koch said.
Shares of Boston Beer Company slid 7.6% to $396 Thursday following its after-the-bell earnings report a day earlier. It posted earnings of $1.12 per share for the fourth quarter while analysts had forecast earnings of $1.47 per share.
It also reported full-year EPS guidance of $10.70 to $11.70. Wall Street consensus had been $11.72.
Boston Beer CEO David Burwick said on the earnings call that margins will continue to suffer as it increases capacity to meet demand around hard seltzer.
"We expect this program to run for two to three years and begin showing margin improvement by the first half of 2021," he said, according to a transcript from The Motley Fool.
The Samuel Adams brewer said it saw triple-digit growth around its hard seltzer brand, Truly, which helped deliver quarterly revenue of $301.3 million. It represents a 33.8% increase compared with the prior year.
Despite Thursday's slide, Boston Beer's stock remains up 47% in the past 12 months as the hard seltzer category exploded.
"Let's not get distracted by what happens today or tomorrow," Koch said in defense of the company's strategy. "Let's make sure we're building for the future."
And that's a future in which Truly plays a critical role, said Koch, who launched the Boston Beer Company in his kitchen in 1984.
The hard seltzer category experienced significant growth and increased competition in 2019 as big players such as Anheuser-Busch launched products to compete with Truly and White Claw.
Constellation Brands also said it plans to launch a line of Corona hard seltzers this spring.
Hard seltzer makes up 2.6% of the total U.S. market for alcohol, which is an increase from 0.85% a year ago, according to the IWSR.
"We really don't know how far is up" for hard seltzer, Koch said.
So far, Koch said, the fresh competition from Bud Light Seltzer has not hurt Truly's popularity among consumers.
"We were actually very pleased with the entrance of Bud Light Seltzer," he said. "Since Bud Light Seltzer's been introduced, we're the only hard seltzer that actually gained market share."
Koch said hard seltzer's growth has far exceeded what Boston Beer expected when it launched Truly about four years ago. It's appealing to a wider range of consumers than they thought, Koch said.
"It kind of presses all the buttons. Great taste. Not much compromise. Health and wellness cues," Koch said. "We think that the category can double again in 2020."
Intel is a good investment and a bad trade, this investor says – Cantech Letter
US semiconductor name Intel (Intel Stock Quote, Chart, News NASDAQ:INTC) has had a great run over the past few months but is there more upside to come?
Likely in the long term, says Scotia Wealth's Andrew Pyle, but for short term traders you might want to look elsewhere.
"The tech sector has been on fire, with the NASDAQ hitting another record high [on Tuesday]. I still like Intel right now," says Pyle, portfolio manager for Scotia Wealth Management, who spoke to BNN Bloomberg on Wednesday.
After staying range-bound for a good year and a half, Intel broke out last fall to post a 25 per cent return for 2019, while so far in 2020 the stock is already up ten per cent and is now hanging around $66-$67 in recent weeks. (All figures in US dollars.)
"We seem to be having a bit of an issue in getting the stock up to the $70 range," says Pyle. "We're seeing a bit of consolidation right now which is a little bit different from what we've seen from some of the other high-fliers in the tech sector," he said. "Having said that, I still think the fundamentals for Intel are good for a long-term play."
"If we're looking at five years out or more I think these levels are probably still attractive. For a short-term trade, I'd probably say we're a little bit pricey right now," Pyle said.
Intel's share price got a nice boost near the end of January on the company's fourth quarter earnings which surprised analysts with better-than-expected top and bottom line results.
Intel's revenue climbed eight per cent year-over-year to $20.21 billion whereas analysts were calling for $19.23 billion, while earnings came in at $1.52 per share excluding certain items compared to the Street's estimate at $1.25 per share.
The company saw just two per cent growth in its Client Computing segment but posted a whopping 19 per cent increase in its Data Center Group which manufactures chips for computer servers, with the rise being attributed to more business in cloud computing, especially by the big names in the field, the so-called hyperscale companies such as Amazon, Microsoft, Alibaba and Baidu.
Looking ahead, Intel management has called for 2020 revenue of $73.5 billion compared to 2019's $72.0 billion.
"In 2019, we gained share in an expanded addressable market that demands more performance to process, move and store data," said Bob Swan, Intel CEO, in the fourth quarter press release. "One year into our long-term financial plan, we have outperformed our revenue and EPS expectations. Looking ahead, we are investing to win the technology inflections of the future, play a bigger role in the success of our customers and increase shareholder returns."
Intel is facing rising competition across many of its businesses from Advanced Micro Devices, among others, which has been gaining market share from Intel. AMD's share price rose 148 per cent last year and has kept up the pace so far in 2020 by climbing 27 per cent so far.
<!–
–>
Swensen reaffirms climate change as a guiding factor in investment policy – Yale News
David Swensen, Yale University's chief investment officer, this week underscored the importance of environmental sustainability in the university's investment choices.
In a Feb. 20 letter to the university community, Swensen offered an update on Yale's approach to incorporating the risks of climate change in investment decisions. The letter follows another letter Swensen wrote to the Yale community in 2016 offering a first progress report on an effort the Investments Office began in 2014 to give climate-change-related guidance to Yale's external investment managers, who collectively manage nearly all of the endowment portfolio.
"Climate change," Swensen writes in his latest letter, "poses a grave threat to human existence and society must transition to cleaner energy sources. This is a formidable task that requires swift and dramatic action on a global scale. The solution involves a combination of government policy, technological innovation and changes in individual behavior."
Swensen writes that Yale's greatest impact in fighting climate change will come through its research, scholarship and education, and notes that the university has committed to reducing its own carbon footprint. Yale President Peter Salovey has led an acceleration of these efforts: Provost Scott Strobel has been charged with convening relevant faculty leadership around a university-wide push for planetary solutions, and a committee charged with finding a way to get the campus to net-zero carbon emissions is due to issue a report soon. Meanwhile, Yale continues to be nearly unique in imposing a carbon charge on all of its buildings.
Yale was one of the first institutions to address formally the ethical responsibilities of institutional investors. In 1969, a small group of Yale faculty and graduate students conducted a seminar exploring the ethical, economic, and legal implications of institutional investments; this led to the publication in 1972 of "The Ethical Investor: Universities and Corporate Responsibility," which established criteria and procedures by which a university could respond to requests from members of its community to consider factors in addition to economic return when making investment decisions and exercising rights as a shareholder. When in that year the Yale Corporation adopted the book's guidelines, Yale became, according to The New York Times, "the first major university to resolve this issue by abandoning the role of passive institutional investor." Swensen has been integral to this approach since his arrival at Yale in 1985.
Within the resulting procedural framework, the board of trustees' Corporation Committee on Investor Responsibility (CCIR) is advised and supported by the Advisory Committee on Investor Responsibility (ACIR), which is composed of faculty, students, staff, and alumni. In 2014, the CCIR considered the request from some students for divestment from the fossil-fuel industry. The CCIR decided against divestment, largely on the grounds that assigning blame to the supply side of the carbon problem would distract from the fundamental, and shared, problem of demand.
In response to President Salovey's challenge to find a way to address climate change issues in Yale's investments, the Investments Office conceived and executed a plan that would guide the endowment toward increasingly green investments. Beginning in 2014, the university has asked all investment managers to incorporate the full costs of carbon emissions in investment decisions. As Swensen notes in the current letter and in his 2016 letter, the university asks its investment managers to avoid investing in companies that disregard the social and financial costs of climate change and that fail to take economically sensible steps to reduce greenhouse gas emissions.
Yale further asks investment managers to assess the greenhouse gas footprint of prospective investments, as well as the costs to expected returns of climate change consequences and of possible future policies aimed at reducing greenhouse gases.
"Yale's investment approach to climate change contributes to the broader societal goal of transitioning to clean energy," Swensen writes.
In keeping with this approach, Yale has in recent years, through its investment managers, jettisoned holdings in thermal coal companies and oil sands producers, because they are inconsistent with the university's investment principles, he reports.
"The remaining thermal coal private investments are on their way out of the portfolio," Swensen writes. Yale's investment in thermal coal and oil sands has dropped from 0.24% of the endowment's market value in 2014 to about 0.02% today, according to the letter.
The letter provides examples of successful steps taken by Yale's investment managers to improve the environmental sustainability of investments for which they are responsible.
"For many managers, Yale is often one of the more significant investment partners, placing the university in a strong position to influence a manager to incorporate the risks of climate change into investment decisions," Swensen writes.
Ultimately, he writes, the result of Yale's approach is that "investments with large greenhouse gas footprints are disadvantaged relative to investments with small greenhouse gas footprints. When taking into account the full costs of climate change, investment capital flows towards less carbon-intensive businesses and away from more carbon-intensive businesses."