Secret Service in the business of protection, not politics: ANALYSIS – ABC News
Problems with politics in the Secret Service have never been documented.
A recent article in the Washington Post reports that recent changes to the Presidential Protective Division of the Secret Service were driven by the incoming Biden administration's perception of alleged loyalties to the Trump administration.
But the Secret Service doesn't function based on politics.
The Secret Service was founded in 1865 at the end of the Civil War. Its mission was to combat the rampant counterfeiting of United States currency. At the time, close to 50% of currency in circulation was counterfeit. Within a few years, the Secret Service cut into that statistic. In 1901, after three presidents — Abraham Lincoln, James A. Garfield and William McKinley — were assassinated, Congress authorized the Secret Service to provide protection to the president, but it didn't actually fund that function until 1906 when the "Zero Fail" mission to protect and handle the transition of power for every president began.
Since its beginnings, the Secret Service's investigative and protective missions have expanded to include a focus on cybercrimes coordination and special security events.
The expansions of these missions have occurred despite some high-profile errors by the Secret Service.
In September 1964, the Warren Commission issued a stunning report in the wake of former President John F. Kennedy's assassination that concluded "the secret service was deficient in the performance of its duties" and forced the Secret Service to make several changes including training and protective protocols.
After the attempted assassination of former President Ronald Regan, a review of the incident led the Secret Service to make additional changes to its protection methodology.
In 1995, after the Oklahoma City bombing, a White House Security Review included recommendations for enhancements to the security of the White House.
In 2014, after several fence jumping and embarrassing personnel incidents, the USSS Protective Mission Panel Report in conjunction with a Congressional panel issued its findings which covered three broad areas: perimeter security, technology and operations, and leadership.
All of these changes were embraced and acted on by the Secret Service. But in none of the reports did Congress or any panel allude to politics being involved in the success or failures of the Secret Service.
A special agent's career is as multifaceted as the agency itself and includes reassignments.
From the moment training is completed, special agents are assigned to a field office where they are expected to perform investigative and protection missions. After the first phase, agents are then selected and assigned to permanent protective assignments including the president and vice president's detail. These assignments are based on performance and career choices, not politics. Once completed, another transfer is available back to a field office or another DC-based assignment.
For senior managers, including the special agent in charge of the president's detail, reassignments are common and it is standard for a change to occur with a new incoming administration. Often, those senior leaders are ready and due for a transfer to a headquarters or another position while allowing their deputies to advance to take over these leadership roles. While it is important for the president to have confidence and trust in the individual tasked to keep them safe, practical considerations drive personnel decisions in the Secret Service — not politics. These agents willingly and expertly protect, including with their lives.
With Giants fans outraged over owner's politics, will team do anything? Probably not – San Francisco Chronicle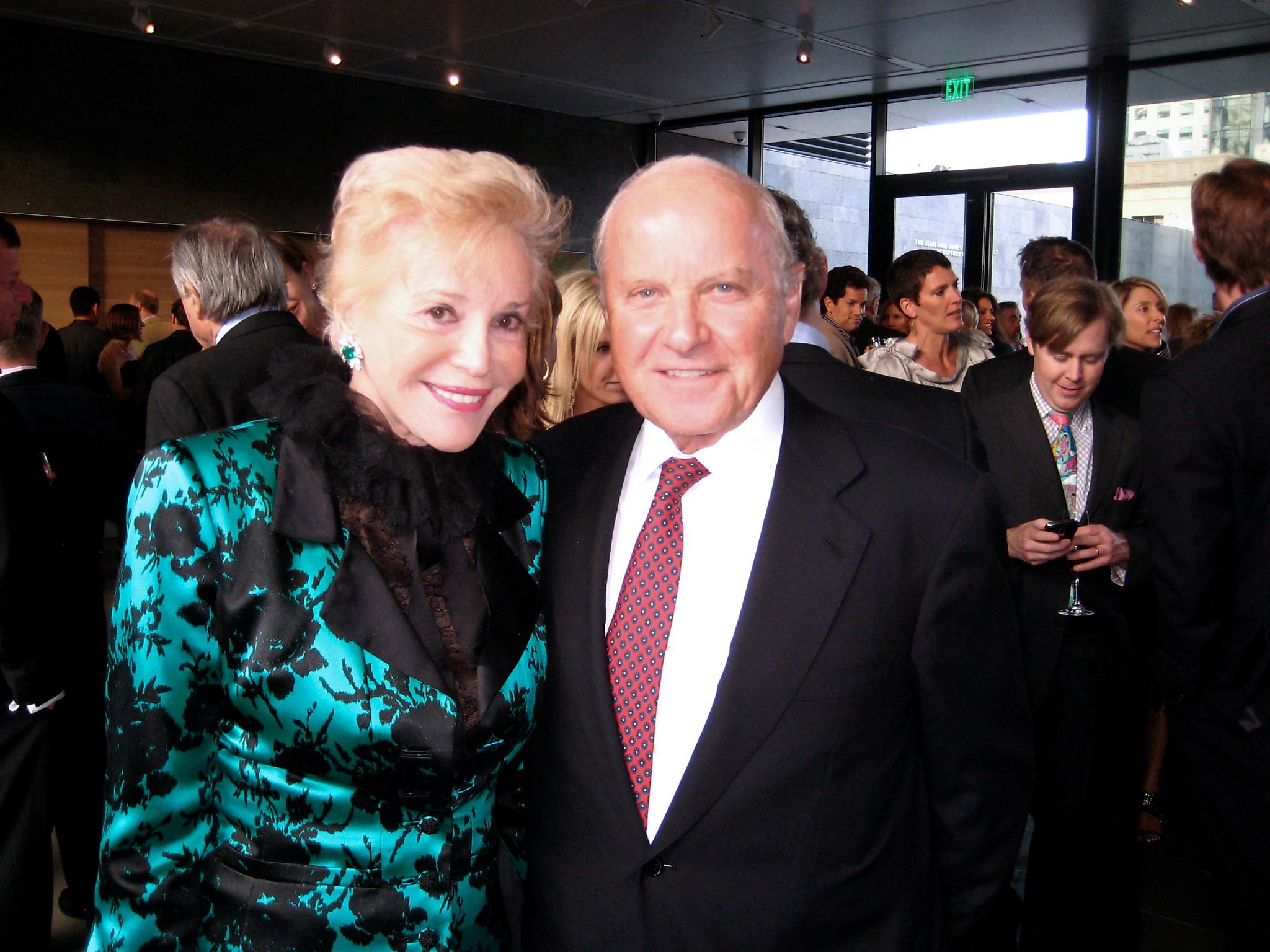 Editor's note: This column has been updated to reflect the statement released by Giants principal owner Charles B. Johnson.
Ignorance worked for Charles B. Johnson two years ago, so he tried it again.
In a late Friday news dump, amid mounting outrage from Giants fans over the political donations of their team's principal owner, Johnson put forth another disingenuous plea that he was unaware of his chosen candidates' views.
And he made another empty claim that he doesn't want his politics to have any association with his baseball team.
"My contributions are mine alone and are not associated in any way with the San Francisco Giants," Johnson wrote.
Well, yeah, they are. Because his donations are public. And he also owns a larger percentage of the Giants than any other owner.
Voila! Association.
#SFGiants principal owner Charles Johnson has released a statement through a team spokesperson regarding his political donations. Here is the full statement: pic.twitter.com/6U8eDqworD

— Matt Kawahara (@matthewkawahara) January 16, 2021
In a politically divided country, there may be no bigger chasm than the one between the Giants fan base and the team's principal owner, whose donations to right-wing politicians and causes dwarf the political contributions of any other owner in American sports.
Are Johnson's political views nauseating to many Giants fans? Yes.
Are they causing many to rethink their support of the Giants? According to feedback on social media and email inboxes, absolutely.
Is there anything the Giants will do about it?
Probably not.
Once again, the team has been left scrambling to do damage control because of the man on the masthead. Johnson is not the majority owner but his share of the team is — according to sources — in the mid-20% range, the largest among the 29 owners, and his son Greg is the team chairman.
"The San Francisco Giants strongly condemn last week's violence and events in Washington D.C.," the team said in a statement before Johnson released his own. "Our organization has a longstanding policy that prohibits company campaign contributions to candidates for federal office. Individual contributions of employees and investors are considered personal in nature."
Some long-time fans, like Jim King of Palo Alto, are done with the team.
"I will boycott them because the owner's actions are heinous," wrote King, a San Francisco native.
The latest uproar is over revelations that billionaire Johnson and his wife donated the maximum allowed to Colorado Rep. Lauren Boebert. Though Boebert's politics have been clear for many months, they have become more troubling in the wake of the Jan. 6 siege of the U.S. Capitol, when the newly elected representative who embraces bizarre QAnon conspiracy theories about Satan-worshipping pedophiles, tweeted out the location of House Speaker Nancy Pelosi as insurrectionists invaded the Speaker's office.
Boebert, who boasts of carrying her firearm in the Capitol, also has rebelled against tightened security measures that include walking through metal detectors, something she would have to do if she ever wanted to attend a game of the team partially owned by her dear donor.
Johnson said that he could never have predicted the behavior of his chosen candidates and was not "aware that any candidate to whom I contributed was associated with QAnon." In May, Boebert said she hopes QAnon "is real because it only means America is getting stronger and better and people are returning to conservative values," according to Axios. The receipt on Johnson's donation to Boebert is dated Sept. 23.
Ignorance is the same excuse he trotted out before. In 2018, he donated to then-U.S. Senate candidate Cindy Hyde-Smith, R-Miss., who said she would be in "the front row" if invited to a public hanging. Johnson also donated $1,000 to a committee that created a racist radio ad in Arkansas.
In a rare interview, Johnson told The Chronicle in 2018 that he donated based on the recommendations of a group he trusted to vet candidates. His attorney asserted his client was ignorant of the actions of the candidates he was asked to support. Johnson told The Chronicle then, "I don't like the idea of politics affecting anything that I do with the Giants."
After the 2018 revelations, a group led by civil rights leaders John Burris, Harry Edwards and Rev. Amos Brown called for a boycott of the team. But that ended after Johnson asked for his money to be returned and said he "strongly condemns any form of racism."
Johnson's statement Friday did not say whether he would ask for a refund for any of his donations made in the latest election cycle. Nor did he denounce QAnon.
Two years after the last uproar, he would still like us to believe that he still remains totally unaware of who got his donations and their stances. An analysis done last fall by ESPN and FiveThirtyEight revealed that Johnson has donated $11 million to Republican causes since 2015, far more than any other owner.
In the last election cycle, Johnson donated a reported $4.2 million. Among the checks Johnson wrote in recent months were donations to the failed U.S. Senate campaign of Georgia's Kelly Loeffler and Alabama's winning candidate Tommy Tuberville.
He donated to many candidates who have downplayed the coronavirus, at the same time that his team was laying off 10% of its full-time employees due to the pandemic.
The disconnect is stunning.
The Giants would likely try to distance themselves by noting that the 88-year-old Johnson lives on the other side of the country and does not have day-to-day control over the team. Why Johnson wants to own a baseball team in a city so unaligned with his values is another question, though it has helped add to his wealth portfolio over the years.
The Giants are hearing from fans who plan to cut ties with the team over Johnson. Of course, they also heard from fans who said they would never support the Giants again after manager Gabe Kapler took a knee last summer during the national anthem in support of social justice.
The fallout of fan feelings is hard to judge in an era when the team has a) performed poorly on the field, and b) suffered through a pandemic that has kept fans home and restricted finances.
Removing owners whose politics don't align with their teams or communities is difficult. While the NBA successfully forced out Donald Sterling, such action is unusual. Would the other Giants owners be willing to buy out Johnson's share? Though many have likely gotten wealthier during this pandemic, they can use baseball's ravaged bottom line as cover.
Over the years, the Giants have worked hard to present an image of a team that is inclusive, one that supports the values of the community it represents. Many times, team CEO Larry Baer has told me that sports teams are unlike other businesses, that they are community trusts and should behave as such.
In his statement Johnson said he watched in dismay as the Capitol was overrun and hoped that those engaged would be "held accountable for their behavior."
The Giants may not do anything about Johnson. But the customers can.
Ann Killion is a San Francisco Chronicle columnist. Email: akillion@sfchronicle.com Twitter: @annkillion
Canadian politicians have been scared straight by Donald Trump's raging exit. Will it last? – Toronto Star
Racism is definitely not a good trait for a politician. Nor is an inability to read the room.
Bloc Québécois Leader Yves-François Blanchet has been accused of both after his drive-by smear of new federal Transport Minister Omar Alghabra.
The most harsh condemnation came from Justin Trudeau on Friday, pronouncing himself incredulous that a party leader would wade into "insinuations" about Alghabra, who is a Muslim, after what everyone witnessed in Washington last week.
Blanchet, the prime minister said, was "playing dangerous games around intolerance and hate" when purporting to be asking mere questions about Alghabra and Islamic political activism.
"That kind of political pandering to the worst elements and to fears and anxieties has no place in Canada and all of us need to stand up strongly to push up against that, anywhere it happens in this country."
Trudeau's link to events in Washington reflects a larger phenomenon rattling through Canadian politics since the Jan. 6 siege of Capitol Hill.
How long it lasts is anyone's guess, but that mob scene south of the border has prompted some soul-searching among political types in Canada too.
Many of the ingredients of Donald Trump's toxic political brand are now being vigorously disowned in Canada — almost at the same speed with which many Republicans are turning their back on the president in the U.S.
Conservative Leader Erin O'Toole has revived a policy of refusal to deal with the Rebel News outlet, which traffics in the same kind of far-right disinformation that feeds Trump's angry base in the United States. The reassertion of this rule came after a dust-up over O'Toole's office emailing answers to Rebel questions, which were touted as an exclusive interview.
Two prominent Calgary women, meanwhile, both from the right of the political spectrum, have publicly denounced Twitter this week — slightly after Trump was banned from the medium, mind you, but in protest against the mob mentality it helps create.
Danielle Smith, the former leader of Alberta's Wild Rose party, declared she was walking away from her radio-host job and Twitter, saying: "I've had enough of the mob."
Meanwhile, Calgary MP Michelle Rempel Garner penned her own takedown of Twitter, describing it as the "biggest culprit of weaponized misinformation, hate, and the death of rational argument." Rempel's piece appeared in an online publication called The Line.
To her credit, Rempel acknowledged that she had fallen into the "trap" of Twitter, particularly its ability to reward politicians for generating instant emotion and black-and-white opinions. "It's a threat because it eliminates nuance, and penalizes politicians who build relationships across the aisle," she wrote.
Two other MPs, in that exact cross-partisan spirit, also wrote bluntly this week about how the poisonous politics around the Capitol Hill assault required active resistance in Canada. Liberal MP Anthony Housefather and Conservative MP Scott Aitchison collaborated on a National Post article headlined: "As Canadian MPs, we know our opponents are not our enemies. Let's not become the U.S."
Now, it should be pointed out that a week is a long time in politics and the road to partisan hell is paved with good intentions to be collegial. All of these resolutions to absorb the lessons of Jan. 6 in the U.S. capital could vanish like other New Year's resolutions — most likely within the first five minutes of Question Period when Parliament resumes later this month.
In the case of the Bloc Québécois leader, Trudeau is correct: it does not seem that Blanchet gave much thought to how anti-Muslim remarks would be seen in the wake of the Capitol Hill rampage.
Islamophobia is a dark current running through a lot of the alt-right and white supremacist sentiment on display in Washington that day and Trump has tapped that current when expedient too.
Of all the times to "raise questions" about Alghabra's Muslim background, the immediate days after the Capitol Hill assault would not be one of them.
Loading…
Loading…Loading…Loading…Loading…Loading…
If politicians are serious about holding back the tides of political hate that fuelled the pillage in Washington, they have to take ownership not just of their own words, but what they're whipping up among their supporters.
Rempel's born-again embrace of collegiality is worth watching on that point. Several years ago, I actually asked her whether she was uncomfortable with what her social-media fans were saying about Ahmed Hussen, when he was federal immigration minister and she was the critic. She answered that bad things were said about her too on social media.
Right now, it looks like some Canadian politicians have been scared straight by Trump's fiery exit in the U.S. But it's not enough to denounce their rivals or Twitter or even Trump — the test of any new resolve will be in whether they're willing to call out toxic politics when it happens in their own ranks.
Week In Politics: Capitol Riot, Trump's 2nd Impeachment And Inauguration – NPR
NPR's Mary Louise Kelly talks with Hoover Institution fellow Lanhee Chen and Errin Haines of The 19th about the Capitol riot, President Trump's second impeachment and the incoming administration.
MARY LOUISE KELLY, HOST:
When a week in politics feels like a month, we know it's a good time to pause and ask what just happened. Well, for the first time in U.S. history, a president was impeached for a second time. Also, we've learned more about how violent the insurrection at the Capitol was intended to be. The inauguration and more security threats loom. And the Biden-Harris administration is pushing forward with its plans for the next four years.
Well, joining me now, Lanhee Chen, a Hoover Institution fellow and policy director for the Romney presidential campaign. Welcome to you.
LANHEE CHEN: Thank you.
KELLY: And Errin Haines, editor-at-large of the news site, The 19th. Welcome to you.
ERRIN HAINES: Thank you. Thanks so much for having me.
KELLY: We are going to kick off with the big-banner, historic news – an impeachment, a second impeachment, which this time included 10 Republican votes in the House. Congressman Kevin McCarthy was not one of them. He did not vote against the president, but he did say this.
(SOUNDBITE OF ARCHIVED RECORDING)
KEVIN MCCARTHY: That doesn't mean the president is free from fault. The president bears responsibility for Wednesday's attack on Congress by mob rioters. He should have immediately denounced the mob when he saw what was unfolding.
KELLY: Lanhee, I'm going to let you take this one on first. And I should note for people listening that you are informally advising some Republican members. Speak to how fractured the Republican Party is after all of this and especially this week.
CHEN: Well, I think there are significant divisions, and, you know, it goes a lot deeper than just how one feels about Donald Trump. I think there are questions about the future arc of where the party goes in terms of policy. I think there are great disagreements about how the Republican leadership ought to deal with the misinformation, frankly, that's been spread to a lot of voters, for example, about claims of election fraud recently.
And I think a lot of these issues are going to get sorted out over the next few years. I think some of it's going to come in the form of elections, primary elections, in the coming years. But also, I think there has to be a very direct conversation between Republicans about what the party stands for – exactly what the agenda is and should be going forward. And I think all those questions will demonstrate the degree to which there is division but also the degree to which Republicans can come together in the coming weeks and months.
KELLY: Well, and speaking of the coming weeks, I suppose we have a Senate trial to get through in those coming weeks. Errin Haines, let me bring you in. What struck you this week watching the second impeachment of Donald Trump?
HAINES: Well, certainly, what was different this year from where we were really just about a year ago is that you did have those 10 Republicans joining Democrats, including the highest-ranking woman in the Republican Party, Representative Liz Cheney of Wyoming.
You know, it – hearing, you know, the case for or against impeachment, you know, on both sides was really striking. And hearing from Republicans, some of whom, you know, certainly were wanting accountability in terms of the insurrectionists but not wanting to go so far as to hold the president accountable despite the fact that he was at the Stop The Steal Rally just ahead of the storming of the Capitol and the weeks and weeks that he, you know, has perpetuated the false claims of a rigged election – not really wanting to tether him directly to the events of January 6 was really remarkable. And so I think that maybe foreshadows, you know, how a final vote may go once this goes over to the Senate along party lines and the justification for that.
KELLY: Now, all of this – impeachment – is happening, of course, against the backdrop of a pandemic. We watch vaccines being slowly rolled out. And, of course, we're bearing witness to the staggering economic impact of this pandemic, which Joe Biden referenced last night when he announced his new $1.9 trillion pandemic plan.
(SOUNDBITE OF ARCHIVED RECORDING)
JOE BIDEN: And it's not hard to see that we're in the middle of a once-in-several-generations economic crisis with a once-in-several-generations public health crisis. A crisis of deep human suffering is in plain sight. And there's no time to waste. We have to act, and we have to act now.
KELLY: Errin, let me return to that number – $1.9 trillion. It feels crazy to ask is that enough (laughter), but would that be enough financial support for Americans to get through what the CDC is projecting will be the deadliest months of the pandemic, and they're still ahead?
HAINES: Well, we are in the worst of the throes of this pandemic. And, you know, this huge challenge needs a huge response. And that is what President-elect Biden is proposing in this $1.9 trillion plan, which is going to provide wide-ranging relief, the campaign says, to millions of workers, including the women who have been disproportionately economically impacted by a pandemic that is not interested in the peaceful transfer of power, did not stop, you know, amidst, you know, a racial reckoning and did not stop even, you know, in the midst of that insurrection, where we saw members, you know, coming down with the coronavirus during the insurrection at the Capitol. And so, you know, a lot of these – the pillars of that plan are going to center around issues that have affected women, from child care to school reopenings…
KELLY: Yeah.
HAINES: …To hunger to evictions.
KELLY: Yeah. Lanhee, your thoughts on the Biden plan and, I suppose, whether Republican lawmakers will vote for it.
CHEN: Well, I think there are elements in here that some Republicans have already expressed support for. For example, you had a few Republicans like Marco Rubio and Josh Hawley express support for expanded direct payments at the $2,000 level, which is essentially what this plus up in the Biden plan would do – increase the level of direct support to $2,000.
I think that the question is going to be, of course, whether some of the other elements in this package that, quite frankly, probably don't belong in a COVID relief package – whether things like, for example, a debate over the minimum wage – if that is going to turn off some Republicans. But in my view, it's going to be very difficult for those Republicans who are already on the record supporting elements of this package – the enhanced unemployment insurance, the direct payments, you know, assistance for COVID-19 vaccine distribution…
KELLY: Yeah.
CHEN: …It will be a challenge for those Republicans to then turn around and oppose elements of this simply because Joe Biden is the one that's put them on the table instead of a…
KELLY: We just have a…
CHEN: …Republican president.
KELLY: Forgive me – we just have a minute or so left. But a quick parting thought from each of you as we look ahead to what promises to be another remarkable week in politics – an inauguration in what is basically a green zone. The Mall is closed, the outgoing president – President Trump – says he's not going to be in attendance. What are you watching for next week, Lanhee?
CHEN: Well, I'm hoping that the country can begin to come together, and we can begin to deal with some of these challenges. I do think it's important that Congress takes up action on this stimulus package quickly in order to help move the country ahead and begin to heal some of these divisions that we've seen.
KELLY: Errin Haines – last word to you.
HAINES: Well, we are marking this inauguration in the wake of the Martin Luther King Jr. holiday on Monday. And I leave you with this quote from King who said that in the days ahead, we must not consider it unpatriotic to raise certain basic questions about our national character.
KELLY: Well, there are certainly a lot of questions about our nation and its character and what may come next. That is Errin Haines, editor-at-large of The 19th news site, and Lanhee Chen, Hoover Institution fellow and policy director for the Romney 2012 presidential campaign.
Thank you to you both.
CHEN: Thank you.
HAINES: Thank you.
(SOUNDBITE OF DATA'S "ELECTRIC FEVER")
NPR transcripts are created on a rush deadline by Verb8tm, Inc., an NPR contractor, and produced using a proprietary transcription process developed with NPR. This text may not be in its final form and may be updated or revised in the future. Accuracy and availability may vary. The authoritative record of NPR's programming is the audio record.