Seeing the big picture with public art | Letters To Editor | thesuburban.com – The Suburban Newspaper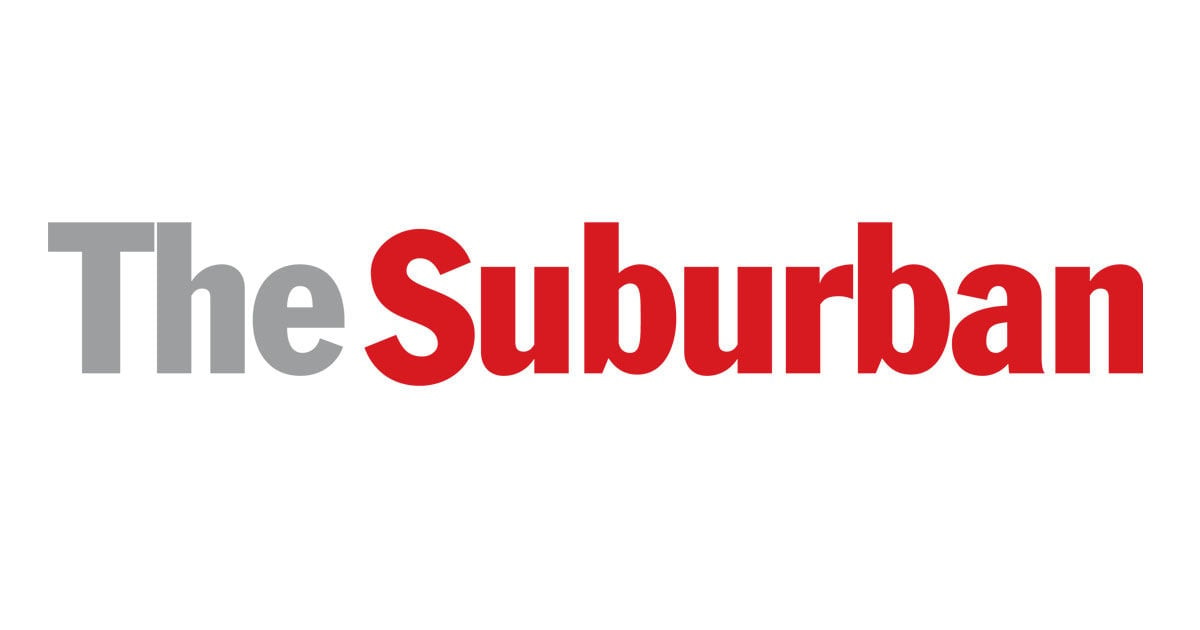 At the August City Council Meeting for Côte Saint-Luc, it was revealed that part of the condition of receiving the $3.8 million of government grant money for the Kirwan Park renovation is the legal obligation that 1% of the total project's cost be devoted to public art. Council explained that $75,221 has been budgeted for an art installation and will be chosen by a designated committee.
While I appreciated one councillor's suggestion that the installation selected be First Nations art, I feel it would be a more fitting and meaningful tribute to Indigenous peoples that an art piece or monument — not affiliated with the Kirwan project, be located more centrally in the City; perhaps City Hall adjacent. With the general public becoming more educated about the brutalities of our Canadian history, we are trying to find ways to show our sensitivity and empathy, but these efforts should be genuine and purposeful, and not done as coincidental lip service because the City is contractually required to spend money on art.
As for the prospective sculpture or mural at Kirwan, despite being an expense which we know some will scoff at, public art in Côte Saint-Luc should be celebrated and encouraged. Art is an investment that creates notable cultural landmarks, increases community pride, and improves property value, plus it can serve to educate the public. I would like to see the new Kirwan installation be an educational piece that promotes diversity and inclusion in our City.
As a community with a large percentage of Jewish people, Côte Saint-Luc can sometimes feel insular in nature. In recent years we've seen divisiveness and bigotry grow in our City, even among those of us who share the same religion. At the beginning of COVID we proudly united with our rainbow window art, upholding the mantra of "we're all in this together", but as time passed both the displays and the sentiments have faded. It is in the hands of the City leadership to reignite this neighbourly attitude and inspire inclusion through this new art installation. If parks are a place where children go to play, while they're at Kirwan let's give our kids a teachable moment about unity, friendship, and shared values.
Andee Shuster
Côte Saint-Luc
Art Fx #38: "Hill Street Cushion" by Jen Manuell – Huntsville Doppler
Art Fx is a year-long series on Huntsville Doppler featuring Huntsville-area visual artists.
"Hill Street Cushion" by Jen Manuell of Fish Eye Sisters is an 18" x 18" cushion with a pieced and quilted textile front, featuring hand-dyed wool and freeform stitching, with velvet on the backside and a Canadian-made feather-down insert.
"This is one of the cushions from my most recent collection, featuring over 80 different fabrics," says Jen. " The colours were inspired by a recent trip to Peggy's Cove — especially the amazing lichen on the docks."
"Hill Street Cushion" is available online at fisheyesisters.ca for $230.
About the artist
Every cut, every pin, every stitch…every step of every Fish Eye Sisters product is designed and handmade by just me, Jen Manuell.
For as long as I can remember, I've loved playing with colour and figuring out new ways of doing things.
Combining my love of textiles and dyeing wool, my truly one-of-a-kind woollen home goods are a modern twist on tradition. Woven wool flannel is my favourite material and it features in all of my recent work. I over-dye a lot of it myself so that I can inject plenty of pattern and colour and texture into every piece. These subtle variations add so much interest.
Each piece is a unique composition. There really aren't any duplicates or copies — they're all original, timeless, functional pieces for your home. Everything is made with care and attention to detail in my home studio just north of Huntsville.
Find Jen and Fish Eye Sisters online at fisheyesisters.ca or on Instagram @fisheyesisters. Contact her at jen@fisheyesisters.ca.
See more local art in Doppler's Art Fx series here.
Don't miss out on Doppler!
Sign up here to receive our email digest with links to our most recent stories.
Local news in your inbox three times per week!
Click here to support local news
Penticton art exhbit explores feminism and activism – Globalnews.ca
With every brushstroke, Karla Avendaño is honouring women and the Egyptian goddess said to look over women, Hathor.
"Women matter. It's funny that in this century we still have to be telling people that women are an important part of society but we do. We have to remind them," said Avendaño.
"My exhibition is about empowering women and telling the world that we are here and we are an important part of society."
In her first solo exhibition, Hathor: Goddess of Many Things, Avendaño introduces herself through bright colours and creative scenes, while also advocating for equal rights for women around the world.
"I am working on [a painting] right now and it's called Finding My Voice," said Avendaño.
"It's a special piece because it's an Afghan lady so it's very special for me because of all the conflict that is happening in Afghanistan right now and I feel for these girls not knowing what the future is going to be."
The artist is one of eight in residence at the Leir House Cultural Centre where she has developed her skills for the last year leading up to the exhibition.
"She brings such a fresh and unique energy and vibe to the Leir House as well so that's really, really cool and just watching the trajectory of her art over the past year has been so wonderful to watch," said Bethany Handfield, Penticton and District Community Arts Council administrator.
Hathor: Goddess of Many Things can be discovered Thursday to Sunday until Nov. 6 at the Leir House Cultural Centre.
© 2021 Global News, a division of Corus Entertainment Inc.
200,000-year-old handprints may be the world's oldest artwork, scientists say – CBC.ca
A group of fossilized handprints and footprints found in Tibet, dating back roughly 200,000 years, could be the earliest examples of human art. And they were made by children.
Every parent knows that children love to get their hands and feet into mud. Such seems to be the case long ago at what used to be a hot spring at Quesang, high on the Tibetan Plateau at an altitude of 4,269 metres (14,000 feet) above sea level.
A report in the journal Science Bulletin suggests these impressions were intentionally placed, not just the result of wandering in the area. The foot and hand prints fit exactly within a space, arranged close together like a mosaic. Their size indicates they were made by two children, one the size of a 7-year-old, and the other the size of a 12-year-old.
During that time, travertine, which is a type of limestone formed by hot mineral springs, formed a pasty mud which was perfect for making handprints. Later, when the hot spring dried up, the mud hardened into stone, preserving the prints over time.
The rocks have been dated to between 169,000 and 226,000 years ago. It is not known exactly who the people were that lived on the Tibetan Plateau at that time, but one possibility is the Denisovans, a branch of our early ancestors who lived in Asia and resembled modern humans. Tibetans living today still carry Denisovan genes.
Whether the imprints can be considered art or just kids playing in the mud is up for interpretation, although the authors of the paper told Live Science it may be art in the same way that parents hang scribbles from children on their refrigerators and call it art. The authors describe the medium the prints are in as intentionally altered, which they suggest could have been a kind of performance to show like, "Hey, look at me, I've made my handprints over these footprints."
Or perhaps these impressions represent the human desire to leave marks behind on the landscape that say, "I was here." It's a tradition that continues today with graffiti on walls in back alleys and famous actors and actresses who leave impressions of their hands and feet in cement along Hollywood Boulevard.
Little did these prehistoric kids know their handiwork would be preserved for hundreds of thousands of years.
If the carefully made prints are considered art, it pushes the history of rock art back more than 100,000 years. The oldest stencil-type handprints, where a hand is placed on a wall and coloured powder is blown around it to make an outline, have been found along with other cave paintings in Sulawesi, Indonesia and El Castillo, Spain dating back between 40,000 to 45,000 years ago. This is known as parietal art because it is not meant to be moved, unlike paintings or statues that can be displayed anywhere and traded. And the oldest statues also only go back to about the same time period.
The children of ancient Tibet could be considered among the world's first artists, or maybe they were just playing in the mud like all kids do. But the question of whether the impressions are art or not is almost moot because handprints and footprints from the deep past provide valuable scientific information.
Archeology usually deals with fragments from past cultures, such as pieces of pottery, building foundations, monuments and bones. It is up to the scientists to infer, to fill in the gaps and try to determine what the people were actually like. But handprints are the direct signature of a person.
Tourists on Hollywood Boulevard squat down to place their hands in the prints of their favourite actors to get a sense of what it might be like to shake their hand, sort of a virtual handshake. Imagine a handshake that reaches across millennia into an actual moment in time, to a couple of kids who were just messing in the mud.