Shift Active Media Celebrates 10-Year Anniversary – Bicycle Retailer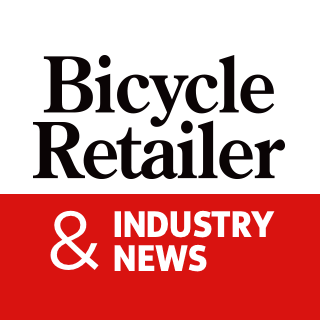 SHIFT ACTIVE MEDIA CELEBRATES 10 YEAR ANNIVERSARY
A DECADE OF DIGITAL FIRST CYCLING MARKETING
9 November, 2020 – Bath, UK: SHIFT Active Media, the world's leading marketing agency dedicated to cycling is celebrating 10 years since it first opened its doors for business.
SHIFT started as a three-person team in 2010 in Bath. Simon Wear, an experienced media professional, founded the agency out of a desire to set up his own business built around his lifelong passion for cycling. Joined by Peter Stothard and Manolo Bertocchi, the focus for SHIFT at the beginning was to help cycling marketers navigate the rapidly evolving specialist and digital media landscape, leveraging their deep understanding of all things bikes – something which remains at the core of SHIFT today.
SHIFT's founding clients included fizik, FSA and Santini and within a year they went on to add the likes of Wiggle, Selle Royal and Colnago. The SHIFT team also quickly began to broaden the agency's offering, in line with their growing client base – building on their initial Media Planning and Buying capability, by adding Creative and Public Relations. In recent years SHIFT has been appointed by big industry players Kask, Continental, SRAM and Bosch E-Bike Systems.
There have been many notable highlights across the decade, starting with a seminal campaign for fizik, which featured the former British road and TT champion David Millar – captured in a rest day at a grand tour. A year later, SHIFT took Wiggle on TV for the first time, they even succeeded in getting Tour de France legend 'Didi the Devil' to swap his traditional red and black outfit for an orange Wiggle-branded suit to promote the retailer. In 2015 the agency was appointed by RCS, to run the press office for the historic Giro d'Italia.
In more recent years SHIFT has executed stand out advertising campaigns for leading mountain bike brand YT Industries, with bike launch films featuring Christopher Walken, Vinnie Jones and Japanese manga animation. SHIFT has also pitched for and won several high profile media planning and buying assignments – including Zwift (working with the brand since it was in beta), Rapha (the leading ecommerce retailer) and iconic British brand Brompton. They also added a class leading Strategy and Research function to the growing list of agency services.
Fast forward to 2020 and SHIFT Active Media remains headquartered in the city of Bath but is run by Managing Director – Wayne Brown, and is home to a dynamic team of more than 40 cycling marketing experts, recent senior hires include Client Service Director – Will Fripp, Executive Creative Director – Matt Doman and Head of Strategy & Research – Doug Baker. The team now prides itself on creating strategic marketing for the bike industry's most progressive clients. Combining their global experience with local insights, across all forms of riding – road, gravel, mountain bike and commuter.
To coincide with the anniversary, SHIFT has launched a new website shiftactivemedia.com.
Simon Wear, SHIFT Active Media Founder & CEO of Play Sports Group, said: "I'm incredibly proud that SHIFT have reached this milestone, and want to say a heartfelt and humble thank you to our clients and all the hardworking members of the agency for getting us to this point – it wouldn't have been possible without you. Although 2010 doesn't sound like too long ago, I've certainly seen a huge amount of change in the bike industry since then in how brands communicate with their audiences. SHIFT was there as the digital world started to evolve rapidly, and today the team continues to strive to be at the forefront of change, helping add value to our clients' brands wherever we can. I'm sure the next decade holds a lot more in store for us too."
Wayne Brown, Managing Director of SHIFT Active Media, added: "This anniversary gives us a great chance to reflect on the last ten years, the work we're proud of and the strong relationships we've built with our clients. SHIFT has a multi-skilled, multi-talented team that blends decades of cycling industry knowledge, with modern blue chip agency expertise, all underpinned by unique data and insight. But we also have one thing in common – a passion for all things bikes – be it competing in a time trial at a national level or a family ride at the weekend. I think this energy is always tangible when you meet the team and I believe it makes a difference to our clients."
Alternative social media platforms fuel polarization and conspiracies | Watch News Videos Online – Globalnews.ca
As social media giants begin cracking down on disinformation and misinformation, rival sites are popping up, where anyone can say anything they want and get away with it. Jackson Proskow reports on the new platforms where lies and falsehoods go unchallenged.
Media outlets shouldn't have to fight so often for court transparency – The Globe and Mail
Last week, after legal arguments on behalf of The Globe and Mail and other media, the court released RCMP documents that suggested the gunman behind April's mass shooting in Nova Scotia was planning his rampage more than a year before the deadly attack.
The Globe story noted that: "A heavily redacted RCMP application for a search warrant revealed that Gabriel Wortman used an online PayPal account to purchase equipment for the mock RCMP vehicle he drove in the April 18-19 killings that left 22 people dead in the province. An RCMP officer subsequently killed him at a gas station in Enfield."
The public rightly has questions about what the RCMP or other official sources knew about his planning and his obsession with police. It seems clear mistakes were made, from who knew what in those months leading up to the attack, to the police actions during the 13 hours when the gunman rampaged through the province.
A number of Canadian media outlets believe strongly that it is time for Canadians to know what actions he took and what the police knew. Included in this continuing challenge are CBC, CTV, Chronicle Herald, Halifax Examiner and Global News. They are sharing legal costs in this effort for more documents because they believe Canadians deserve to know.
Search warrants are supposed to be made public after they have been executed with some exceptions and the media should not have to fight so often for this transparency. In the Nova Scotia case, the police have argued that all the information in every document, including the name of an anthropologist who helped on the case, should remain private.
Canadian courts and police are notoriously opaque, and the costs of legal battles to fight for this transparency can be high. So sharing legal costs not only makes sense, and I suspect it also adds to the weight of the argument in court when the media present a single voice.
This is not the only major legal case where the media are pushing for more information.
Another is the case of Alek Minassian, the van driver on trial for killing 10 people and seriously injuring 16 others when he drove a rented van through groups of pedestrians on Toronto's busy Yonge Street in April, 2018.
The crux of the case is whether he is criminally responsible. His defence team is arguing that his autism spectrum disorder made him unable to rationally appreciate that what he was doing was wrong. The defence asked that videos of his conversations with a psychiatrist not be shown openly after the U.S.-based psychiatrist himself threatened to refuse to testify if they were.
The defence applied for the audio and video footage of those interviews to be sealed or shown in camera. A different coalition of news outlets, including The Globe and Mail, fought the application.
Justice Anne Molloy said her deepest concern was Mr. Minassian's right to a fair trial: "He only has one defence available to him. That has been clear right from the beginning."
Although she agreed to seal any portions of the interviews that are entered as exhibits, she would not agree to play them in camera. Instead, approved media will be able to watch the footage over Zoom, and members of the public will be able to watch at a designated location in downtown Toronto.
"So people will hear it and they will see it. They can report on it. They just won't have a copy of it," she said.
Last year, thanks to the media intervention, the judge also agreed that Mr. Minassian's statement to police when he was arrested should be read into court.
There are times when The Globe and Mail will go to court alone to ask for the release of documents, especially in the case of an exclusive story, but in these important public-interest trials, it generally joins a wide coalition of media. The Globe and Mail follows the rulings of the court, but it is necessary to press for the greatest transparency.
News media lobby group asks MPs for rules to get compensation from Google, Facebook – Canora Courier
OTTAWA — A lobby group for Canada's newspapers and magazines is asking MPs to enact new rules to help its members negotiate compensation from social-media giants that post content the traditional media produce.
News Media Canada wants the government to let the industry negotiate collectively with the likes of Google and Facebook.
There are similar rules in other countries, such as Australia and France, where Google announced last week it had signed compensation agreements with several daily newspapers and magazines, including Le Monde.
News Media Canada's CEO, John Hinds, said Canadian rules similar to those would negate the need for any new taxes or spending programs.
"It allows the industry and the digital monopolies to negotiate fair terms for compensation," Hinds told MPs on the House of Commons heritage committee Friday.
"It doesn't raise taxes, it doesn't deal with government sort of intervening in the marketplace, but it allows a fair market interaction between the platforms and newspapers."
The committee is studying the challenges the pandemic has created for media and culture groups.
Several members of the committee lamented the reduction in local news coverage as their newspapers cut back on coverage and editions to keep the lights on.
Hinds said some smaller newspapers closed permanently due to the pandemic, while larger publications saw newsroom layoffs.
The federal wage subsidy, he said, has been helpful in avoiding worse.
Advertising revenue plunged by 75 per cent at the start of the pandemic in many markets, he said, and the industry is still struggling with advertising declines in the range of 30 per cent.
The federal government announced a $30-million communications budget at the start of the pandemic, but Hinds said there was limited placement of the resulting ads in Canadian news media.
"The government can deliver on its mandate to communicate with Canadians by implementing a strategy of placing ads where Canadians are looking for trusted content and advertising," he said.
Without federal help, he added, the future is grim for many of his member organizations.
This report by The Canadian Press was first published Nov. 27, 2020.