Shock-Weary Global Economy Girds for Supply Jolt From Suez Mess – BNN
(Bloomberg) — Six thousand miles from the Suez Canal in the U.S. Midwest, the chief executive of a multinational maker of industrial adhesives has one eye on the clogged trade artery and another on the ways to minimize the fallout on his $2.8 billion company.
"It just adds to the ongoing stress in the supply chain" for chemicals, Jim Owens, president and CEO of St. Paul, Minnesota-based H.B. Fuller Co., told Wall Street analysts as salvage crews failed to clear the Egyptian waterway late last week. "Is it going to transform everything in a negative way? No, but it's an issue that we're watching very carefully."
So is the rest of the trade world. Efforts to free the beached Ever Given are nearing a pivotal stage, relying on machines and human engineering but also hoping for a celestial pull. High tide through Monday offers perhaps the best chance yet to float a steel behemoth that's four times heavier than the iconic Sydney Harbour Bridge.
For the global economy, hanging in the balance daily is about $10 billion in commodities, industrial inputs and consumer products on ships that ply the canal, with supply-chain fears directed mostly at Asian exporters and European importers. The broader economic costs — small thus far in relation to $18 trillion in global goods trade annually — are compounding with each day the canal remains closed.
"It is a severe blow to the already constrained supply chains that were just recovering from the Covid pandemic," Rahul Kapoor, vice president of maritime and trade at IHS Global Insight in Singapore, told Bloomberg Television on Friday. "If it goes into weeks, it could turn into what we could call catastrophic."
Vincent Stamer, an international trade expert at Germany's Kiel Institute for the World Economy, said the delays thus far will cause economic damages, "but it's too early to quantify them."
It's not too soon for companies to be making other plans. A few container ships and oil tankers are already avoiding the clogged shortcut between the Red Sea and the Mediterranean, and instead detouring around the Cape of Good Hope at the southern tip of Africa. That adds more than a week to the Asia-to-Europe journey and hundreds of thousands of dollars in fuel costs, but it's a hedge against a potentially even longer delay in transiting through the Suez.
About 320 vessels were still waiting on Saturday for the passageway to reopen.
Companies from the Swedish furniture giant Ikea to Illinois-based Caterpillar Inc., the global maker of construction equipment, are among the customers of ocean freight weighing alternative sourcing plans.
In the short term, the added stress on trade will translate into higher transportation costs, tighter supplies, and more delivery delays for producers and purveyors of goods.
Even before the incident that closed the Suez, input costs in the euro area rose at the fastest pace in a decade, while measures of prices paid and charged by U.S. businesses advanced in March to fresh records as shortages of materials and disrupted supply chains sparked inflation concerns.
Over the longer run, it may force a rethinking about the dangers of too much globalization and of supply chains exposed to too much unforeseeable risk.
Overestimating those dangers might be a mistake, though, said Robert Koopman, chief economist of the World Trade Organization in Geneva. He sees the Suez situation as another test that the global economy will battle through in the weeks ahead, but will ultimately pass.
The giant, fully loaded ship is "a great photo op," he said. "But I wouldn't get too excited about the daily trade impact."
Koopman said the canal blockage doesn't mean global supply chains are at risk of disintegrating — it's all part of doing business in today's interconnected global economy. Whether it's a winter cold snap in Texas that snarls production of petrochemicals, container shortages on Transpacific trade routes, or a fire at a chip-making plant in Japan — disruptions happen all the time, and companies adapt.
'Real Risks'
"There are real risks out there," Koopman said in an interview on Friday. "They have to be heard about and paid attention to. I wouldn't take it as instructive about the risk of over-globalization."
International trade in goods has been a rare bright spot over the past year, and returned recently to pre-pandemic levels. That's the danger with the latest supply shock — it could further fatigue already strained networks of ships, ports, trains, trucks and warehouses.
According to a report from Allianz Research, each week of no traffic through the Suez Canal could dent global trade growth by 0.2 to 0.4 percentage point. Even before the Suez incident, supply-chain disruptions since the start of the year might trim 1.4 percentage points from trade growth — about $230 billion of direct impact, Allianz said.
"The problem is that the Suez Canal blockage is the straw that breaks global trade's back," Allianz said in the note.
Caught in the turmoil are about 6,200 container ships that carry more than 80% of merchandise trade. Dominated by about a dozen companies based in Europe and Asia, they're already operating at full capacity and charging record-high rates for the 20- and 40-foot-long boxes they're struggling to align with global demand.
Diverting shipments around Africa for an extended period would cut about 6% of global container capacity from the market — roughly the equivalent of removing from service 74 ultra-large vessels like the one that burrowed into the banks of the Suez, according to a note late Friday from Copenhagen-based Sea-Intelligence.
"Such an amount of capacity absorption will have a global impact and lead to severe capacity shortages," Sea-Intelligence CEO Alan Murphy said. "It will impact all trade lanes."
Just how badly is difficult to say, as the Port of Rotterdam can attest. As last count on Friday, 59 ships caught in the Suez snarl were bound for Europe's biggest seaport. The vessels might take a week or two to get there, or longer.
And they may come in manageable waves or in bunches that exceed the port's capacity. The ships' captains might radio an arrival well in advance, or maybe not.
Ready in Rotterdam
All that fresh uncertainty means "we have a challenge ahead," said Rotterdam spokesman Leon Willems. "The number of containers they carry will be put on trains, barges and trucks and stored in depots — but these depots are quite full at the moment."
At Minnesota's H.B. Fuller, which gets about half its revenue outside the U.S., Feburary's winter storms in Texas meant the temporary closing of some facilities, though Owens said on a conference call Thursday the company should make up for the lost business "and then some." Now, staring down the troubles in the Suez, it has a team monitoring "exactly what materials that our suppliers have that might be on those ships," he said.
"They're well in the mode of managing those issues and a ship stuck in the Suez is exactly what they are set up to do," Owens said. "They'll manage it just fine."
©2021 Bloomberg L.P.
Restarting a sustainable, export-oriented economy – Business in Vancouver
Clean, sustainable products and services will be key to B.C.'s economic recovery | Chung Chow
This column was originally published in BIV Magazine's Trade issue.
As B.C. looks to restart its economy, the demand for our province's clean and sustainable products and services is surging across a variety of sectors, demonstrating the key role that trade will play in our economic recovery.
Exports increased 24% year-to-date for April – that's up $3 billion over the same time last year. It's a big boost for the provincial economy, with a majority of our exports being commodities in great demand. Our stringent environmental standards in wood exports, burgeoning clean tech sector and high standards in labour protections mean that when other markets buy from us, they're also contributing to a cleaner and more socially responsible global economy.
B.C. was committed to international trade long before the pandemic. It creates new opportunities for businesses, and more importantly, it creates good jobs and prosperity for people in B.C. When businesses export, they are more resilient. Access to more markets means they have a more diverse customer base and aren't as impacted by fluctuations in their local economies.
We have a program perfectly designed to help small businesses get their goods and services to new markets. It's called Export Navigator. This program offers businesses free expert guidance on exporting. Businesses get connected with an expert advisor who will help "navigate" them through the export process. It's hugely beneficial, helping businesses reach new customers for the first time and making the process a lot easier along the way.
We continue to support B.C. businesses in other ways as well. For example, we developed a series of grant programs to meet their unique needs, making over half a billion dollars available in direct supports. The Launch Online program helps businesses improve their online presence to attract and keep customers and meet demand as online shopping hit new heights during the pandemic. The Supply Chain and Value-Added Manufacturing grant helps B.C.-based manufacturers in the aerospace, shipbuilding, food processing and forestry sectors recover and grow, supporting them to seek efficiencies to continually keep goods flowing into the marketplace.
From natural resources and agrifoods to manufactured goods and high-tech goods and services, B.C. has a lot to offer to the world. We are a responsible, low-carbon producer of natural resources and manufactured goods, and we are working hard to make sustainability a larger part of B.C.'s brand and our global competitive advantage. Our priority is to help B.C.-based businesses start up, scale up, access global markets and succeed in the highly competitive world marketplace. The more we export, the more new dollars we bring into B.C. and generate revenue that supports government investments in health care, education and critical infrastructure.
We stand behind the high-quality goods that B.C. has to offer to the world. Globally, companies large and small are increasingly applying environmental, social and governance filters to their investment decisions. We are committed to growing our economy in a sustainable way, and are working on a new trade diversification strategy that will provide us with the opportunity to develop an updated, forward-looking and ambitious approach that aligns closely with these principles, while ensuring that our exporting businesses are maximizing the opportunities afforded to them through Canada's existing free trade agreements. Our recently announced Mass Timber Demonstration Program is an example of how we are advancing technologies that can showcase to the world the possibilities of building with a more sustainable and environmentally friendly product from B.C.
The pandemic leaves behind many lessons and creates a once-in-a-generation opportunity for B.C. to redefine itself. We know the pandemic is not impacting everyone equally, with women and visible minorities being disproportionately impacted. This is why we are committed to continuing to grow strong, robust industries that can provide good jobs for all of B.C.'s diverse populations.
Growth in trade will be a big part of our economic recovery, and as we transition through our restart plan, we will continue to engage with businesses, industry and key stakeholders to ensure we're supporting their efforts to expand globally.
Our goal is to diversify our trade sectors to include not just our natural resources, but clean tech, high tech, agritech and advanced manufacturing. We need to support our exporters and encourage new exporters to expand our opportunities in global markets and strengthen our resilience.
We're committed to invest in people and in businesses to restore economic growth and we are confident that the entrepreneurial spirit of B.C.'s business community will rise to the challenge as we work together to build a better future with meaningful jobs and a strong, sustainable economy for all.
Ravi Kahlon is B.C.'s minister of jobs, economic recovery and innovation. George Chow is the province's minister of state for trade.
This column was originally published in the July 2021 issue of BIV Magazine. The digital magazine can be read in full here.
ECB Lifts Restrictions on Bank Dividends as Economy Rebounds – Bloomberg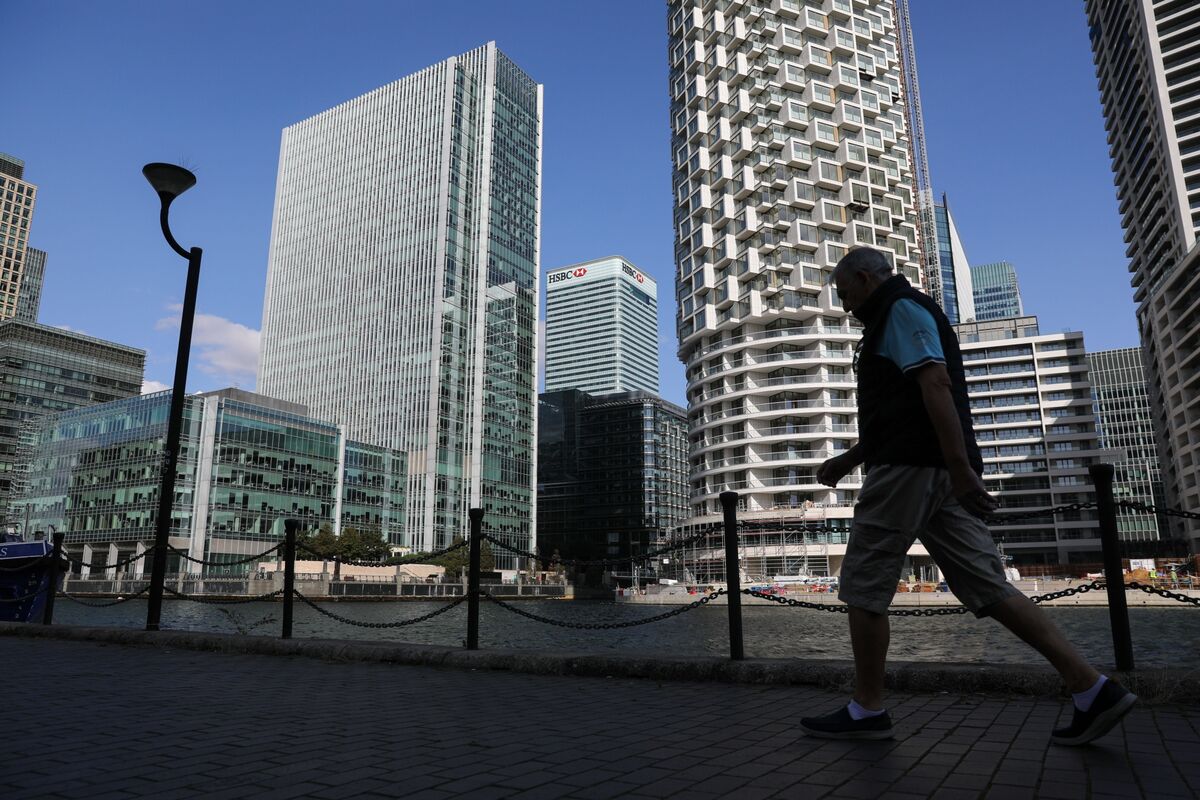 The European Central Bank said it will lift a cap on how much lenders can return to shareholders with dividends and share buybacks, while urging them to remain cautious given uncertainty in the pandemic.
The ECB "decided not to extend beyond September 2021 its recommendation that all banks limit dividends," the central bank said in a statement on Friday. "Instead, supervisors will assess the capital and distribution plans of each bank as part of the regular supervisory process."
Reopening economy buoys B.C.'s job market – Business in Vancouver
B.C.'s labour market outperformed most of the country in June with a 1.6% (42,100-person) monthly gain and outpaced the national increase of 1.2%.
The province moved through steps 1 and 2 of its restart plan, highlighted by the reopening of restaurant in-house dining and larger organized events, travel and other recreation. The labour market has fully recovered employment losses from the previous two months, exceeding pre-pandemic levels by 0.6%. The latter marks the best performance among all Canadian provinces, reflecting shallower economic restrictions from the pandemic, solid performances in the commodities and technology sectors and a robust housing market.
However, full-time work has similarly lagged, with levels 1.6% lower than in February 2020, while part-time work rose 9%. B.C.'s unemployment rate fell to 6.6% from 7% in May and marked the lowest level since the pandemic began.
Metro Vancouver performance was consistent with employment growth of 1.5%, although unemployment remained higher at 7.4% of the labour force.
There was strong rehiring for accommodation/foodservices (up 12%) employees as dining restrictions were largely lifted. This contributed half of the net monthly increase. Significant gains were also recorded in finance/insurance/real estate (up 4.1%), health care/social assistance (up 3%) and business/building/other support (up 5%). Gains align with broader business and office reopenings. A drop in resource employment and construction were partial offsets to services-driven growth.
Hiring momentum will continue with Stage 3 of the restart plan underway, which allows for larger events, fairs and trade shows, reopenings of casinos and normalization of fitness classes and gyms, while domestic tourism partly offsets international travel restrictions.
The Lower Mainland's housing frenzy continued to cool through June as affordability erosion and satiation of demand pulled forward by the pandemic cut sales. Meanwhile, both buyers and sellers are likely taking a step back to pivoting attention to other activities as social restrictions ease.
Multiple Listing Service sales spanning Metro Vancouver and Abbotsford- Mission (Lower Mainland) reached 6,007 units last month. While still up a lofty 46% from a year ago, this is compared with a 217% increase in May. •
Bryan Yu is chief economist at Central 1 Credit Union.