'Should we invest our 2020 TFSA now, or wait a few months?' – The Globe and Mail
Here's how I handle my TFSA contributions – I divide the total amount for the year, currently $6,000, by 26 and then have that amount electronically transferred when I get paid every two weeks into a TFSA investment account.
A reader recently asked about TFSA contribution strategies for this year: "We have yet to invest in our TFSA for 2020. Should we go ahead and invest now, or should we wait for another few months when the economy will hopefully begin to pick up again?"
I have no idea at the best of times about when the best time to invest is. Now, I'm more baffled than ever. The economy has been damaged and prospects for a comprehensive reopening seem uncertain at best, given the differing medical outlooks across the provinces. Will companies bring back all the workers they laid off? How many businesses won't reopen? How much will economic activity be down overall six to 12 months from now? What about all the debt deferrals people arranged – what happens when they have to resume their usual payments?
Our world today is so much different than it was in early February, before pandemic fears hammered the stock markets. And yet, the U.S. stock market has charged back to the point where it was off only about 10 per cent in late May from its 52-week high and well above its level of May 2019.
I don't get it, and I won't fight it. My biweekly TFSA contributions continue, just as they did when the markets plunged in March.
As to that reader question, I can only suggest the gradual approach to TFSA investing. Academic studies have shown that lump-sum investments outperform the gradual approach, known as dollar-cost averaging. But this year is off the charts – why guess what's going to happen?
Subscribe to Carrick on Money
Are you reading this newsletter on the web or did someone forward the e-mail version to you? If so, you can sign up for Carrick on Money here.
Rob's personal finance reading list…
Never refrigerate bread
Tips from Consumer Reports on how to extend food expiration dates. Cut waste, and visit the supermarket less. By the way, coffee shouldn't go in the fridge, either. Flour should, though.
Inflation: How big a problem will it be?
A lot of readers have told me lately they worry about inflation being ignited by all the money the government is pumping into the economy to offset the effects of the pandemic. This guide to inflation, deflation and disinflation should set minds at ease, at least until the good times resume.
How to avoid retirement myopia
Way too much retirement advice is tossed out in a general way, even if the needs and priorities of each generation are different. Here's a different take – retirement guidance for people 25 to 40, 41 to 55 and 56+.
Make your own Starbucks drinks at home
A personal finance blog shares some cheap and cheerful versions of tea, lemonade and coffee drinks.
Ask Rob
Q: Why you haven't recommended five-year GICs as a possible safe vehicle for a portion of retiree funds? I have $50,000 in one earning 3.25 per cent, a higher rate than one- or two-year GICs or a savings account. It's true I purchased when GIC rates were higher, but the principle remains the same.
A: I have written a lot over the years about how GICs make a good substitute for bonds or bond funds in diversified portfolio – they're not as liquid as bonds in that there are stiff fees if you sell early, but they don't jump around in price like bonds can. GIC rates are also quite competitive with bonds. The best rate on a five-year guaranteed investment certificate in late May was 2.3 to 2.4 per cent, while the yield on the five-year Government of Canada bond was just 0.4 per cent.
Do you have a question for me? Send it my way. Sorry I can't answer every one personally. Questions and answers are edited for length and clarity.
Today's financial tool
How to report wrongdoing by an investment adviser.
Tweet of the week
Evan Siddall, president and CEO of Canada Mortgage and Housing Corp., takes on those who insist real estate prices can keep going up despite the economic damage caused by the pandemic.
In case you missed these Globe and Mail personal finance-related stories
More Carrick and money coverage For more money stories, follow me on Instagram and Twitter, and join the discussion on my Facebook page. Millennial readers, join our Gen Y Money Facebook group. Send us an e-mail to let us know what you think of my newsletter. Want to subscribe? Click here to sign up.
Indian shares hit near 4-month highs, Reliance rises on Intel investment – Financial Post
BENGALURU — Indian shares scaled near four-month highs on Friday, as upbeat data from the United States and China outweighed concerns about surging domestic cases of the novel coronavirus, while Reliance Industries climbed after Intel invested in its digital unit.
The benchmark indexes rose for a third day, with the NSE Nifty 50 index rising 0.39% to 10,592.55 by 0351 GMT and the S&P BSE Sensex by 0.34% to 35,963.73. Both indexes were set for their third straight weekly gain.
Broader Asian markets were supported by data that showed China's services sector in June expanded at the fastest pace in over a decade, and a better-than-expected jump in U.S. nonfarm payrolls.
In Mumbai, Reliance Industries Ltd rose as much as 1.4% to its highest since June 22 after saying Intel Corp would buy a 0.39% stake in its digital unit, Jio Platforms, for 18.95 billion rupees ($253.55 million).
Shares of Cadila Healthcare Ltd rose as much as 4.6% after getting an approval from Indian regulators to begin human studies for its COVID-19 vaccine contender. (Reporting by Chris Thomas in Bengaluru; editing by Uttaresh.V)
Triggering losses by transferring investments to a TFSA – MoneySense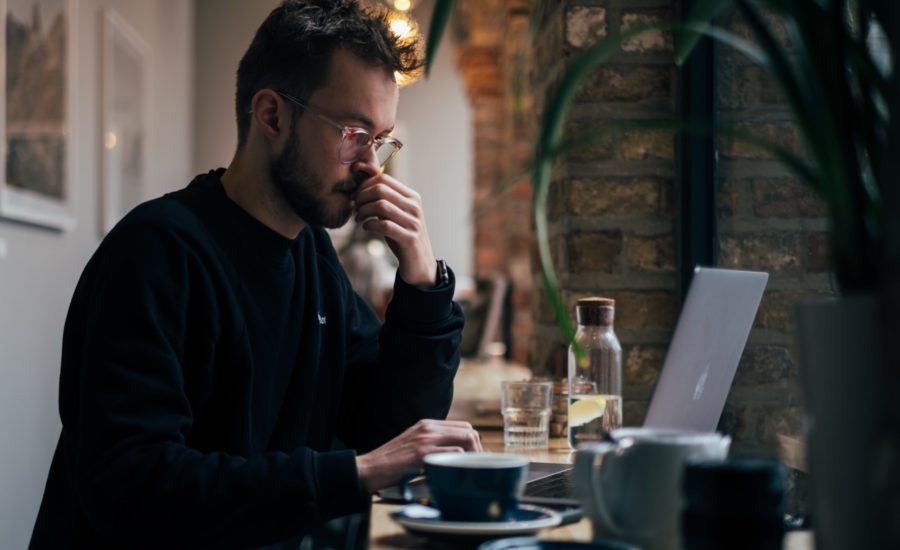 Q. I just transferred 200 shares of an ETF from my margin account to my TFSA at a loss. Can I claim the loss, or does it fall into the 30-day rule?
–Stavros
A. Investments such as stocks, exchange-traded funds (ETFs) and mutual funds can generally be transferred "in-kind" between accounts, so that the investment is transferred from one account directly to the other without selling it. When an investment is transferred from a non-registered investment account, like a cash or margin account, into a tax-free savings account, the transfer is considered an eligible TFSA contribution. The contribution amount is based on the market value of the transferred investment at the time of transfer.
The "30-day rule" you are referring to, Stavros, is called the "superficial loss rule." A superficial loss results when a capital loss is triggered in a taxable account, but the same investment is purchased in another account within 30 days before or after the loss is incurred.
The superficial loss rule applies to not only your repurchase of the investment, but also a repurchase by your spouse, a corporation you control, or a trust with you or your spouse as a beneficiary. The rule has been put in place to prevent Canadians from avoiding tax by selling an investment, only to have a partner or corporate repurchase it on their behalf.
In the case of a transfer of an investment from your non-registered margin account to your TFSA, Stavros, this does not result in a superficial loss. However, the Income Tax Act does deny a loss triggered on a deemed disposition of an investment at a loss upon transfer to a TFSA or registered retirement savings plan (RRSP). So, although the superficial loss rule would not apply, the result would be the same—your capital loss would be ineligible.
Interestingly, if you transfer an investment in kind that is trading at a capital gain, the capital gain is triggered and is taxable.
In order to successfully claim a capital loss, Stavros, you would need to sell an investment and transfer the resulting cash proceeds to your TFSA. This may result in transaction costs to sell, and additional transaction costs to reinvest in your TFSA. If the capital loss tax savings is more than the transaction costs, it probably makes sense to trigger a loss by selling and transferring cash.
If you want to repurchase the same investment in your TFSA, remember you must wait at least 30 days in order to do so, otherwise the superficial loss rules will apply even if you sell the investment before contributing.
Russian Energy Minister Global Oil Investment To Drop By One-Third – OilPrice.com
By Tsvetana Paraskova – Jul 02, 2020, 5:30 PM CDT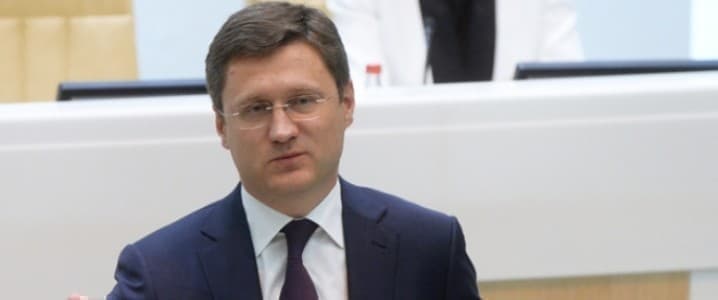 Global investment in oil is set to plunge by one-third this year due to the coronavirus and its effect on economies and oil demand, Russia's Energy Minister Alexander Novak said at an online conference on Thursday.
At the peak of the pandemic in April, global demand crashed by 25-28 percent, or by 28 million barrels per day (bpd), Novak said, noting that the new OPEC+ production cut agreement is helping the market rebalance. That balance, and even a deficit, could be reached this month, the Russian minister said.
Novak's views on the market rebalancing and investments in the oil industry echo assessments of analysts and international organizations.
The COVID-19 pandemic will result in the biggest annual drop in energy investments on record—nearly US$400 billion, the International Energy Agency (IEA) said in its World Energy Investment 2020 report in May.
The oil and gas sector will see the steepest decline in investment this year compared to last year, the IEA has estimated. Investment in oil and gas is set to plunge by US$244.1 billion, or by nearly one-third, in 2020 compared to 2019.
"The shale industry was already under pressure, and investor confidence and access to capital has now dried up: investment in shale is anticipated to fall by 50% in 2020," the IEA said in its report.
The slashed investments in the oil industry could lead to a tighter oil market than previously anticipated, according to the IEA.
Rystad Energy expects global spending on upstream oil projects to plunge by 29 percent year on year to US$383 billion in 2020, with investments in shale taking the biggest hit and plummeting by 52.2 percent to US$67.3 billion.
"As the impact will be more severe than in the previous downturn, companies are fiercely defending shareholder value and pivoting towards more conservative spending strategies in the near-term. As the global upstream sector contends with low prices, falling demand, and fluctuating exchange rates, every dollar cut will strike directly to the bone," Rystad Energy's upstream analyst Olga Savenkova said last month.
By Tsvetana Paraskova for Oilprice.com
More Top Reads From Oilprice.com:
Tsvetana Paraskova
Tsvetana is a writer for Oilprice.com with over a decade of experience writing for news outlets such as iNVEZZ and SeeNews.