Ski-Doo maker BRP reports $226-million loss as growth skids in pandemic – Financial Post
Ski-Doo maker BRP Inc.'s high-growth trajectory skidded this spring due to the coronavirus pandemic that eroded demand for some of its recreational products as dealerships closed their doors to follow lockdown orders.
On Thursday, the Quebec company, originally part of Bombardier Inc. until it was spun off in 2003, reported a net loss of $226.1 million in the three months ended April 30. The loss was driven by a $171.4-million writedown in its marine division, which will stop producing outboard engines given existing troubles exacerbated by COVID-19.
But BRP executives said sales across all products and geographies are up about 35 per cent in May so far compared to this time last year as people look for activities closer to home. In the United States, BRP's largest market, sales even increased 4.8 per cent in the first quarter.
"With the new travel restrictions and vacation at home trend, our retail is returning strongly and showing very positive signs," BRP chief executive José Boisjoli said in a statement.
Despite the optimism that COVID-19 could actually be good for business and continued strength in the U.S., BRP estimates revenue will fall 40 per cent in the second quarter compared to the same period last year and drop between 10 and 20 per cent in the second half of the year.
Analysts are also skeptical that May's sales volumes are sustainable.
"This is likely driven by consumers foregoing travel and instead planning staycations with powersports, an ideal activity to respect social distancing," National Bank analyst Cameron Doerksen noted to clients Thursday.
BRP has been on a tear over the past several years, with its market value eclipsing that of its former parent earlier in 2020 before the pandemic took hold. But it could be difficult to continue on its growth trajectory as millions of people lose their jobs across North America. Disposable income for expensive products like personal watercraft has historically taken a hit during recessions.
"Given that consumer demand for powersports is ultimately driven by broader economic conditions, we do not believe this retail performance will continue," Doerksen noted.
BRP stock plummeted from an all-time high of $74.80 per share in mid-February to $19.75 by the end of March, but has rallied higher since then. The stock closed $48.81 per share, down 3.75 per cent, on Thursday.
National Bank raised its price target to $55 from $40 to account for BRP shedding its outboard engine division, which was struggling to compete against the dominant industry player and dragging down profitability.
Still, BRP managed to gain market share from its competitors during the pandemic, particularly in its relatively new side-by-side utility vehicle division. Doerksen expects this trend to continue as BRP has the financial strength to invest to keep investing in new products during a downturn.
Boisjoli acknowledged the COVID-19 crisis significantly disrupted business, but said the company was able to successfully adjust its plans.
BRP temporarily stopped or slowed down all of its marine and powersports manufacturing operations due to government restrictions during the pandemic. It implemented temporary layoffs and permanently cut approximately 900 positions around the world. Most of its manufacturers and dealerships have since re-opened, including its snowmobile plant in Valcourt, Quebec.
But the pandemic led BRP to permanently stop building outboard engines, a move that will result in 650 job losses globally. It will repurpose its facility in Sturtevant, Wisconsin, and permanently shutter its plant in Arkadelphia, Arkansas, as part of the reorganization.
"This business segment had already been facing some challenges and the impact from the current context has forced our hand," Boisjoli said in a separate announcement Wednesday.
BRP will concentrate instead on the pontoon and aluminum fishing markets.
The exit from outboard engines could be a boon to the company as the product sold under the Evinrude brand struggled to gain traction and hurt profitability.
Financial Post
• Email: ejackson@nationalpost.com | Twitter: theemilyjackson
How home buyers are competing in the GTA's fired up market amid COVID-19 pandemic – CTV News
TORONTO —
People looking to buy a home in the Greater Toronto Area are facing stiff competition to secure their purchase.
Peter Yu and his wife are currently learning what it's like to be buyers in the Yonge Street and Eglinton Avenue area.
"There's a lot of competition still in the market. It's not what we were anticipating, but it's a process we're working through," Yu said.
The couple started looking into purchasing a home in the city in May. They missed out on one house already after they were out bid by five per cent.
As COVID-19 pandemic lockdown restrictions have lifted, findings from the Toronto Regional Real Estate Board show a fired up market.
Sales in the month of May compared to June spiked up to 89 per cent, and the average selling price for all homes in June was $930,869 — up 11.9 per cent compared to last year.
Bosley Real Estate Broker Davelle Morrison told CTV News Toronto Tuesday that there are many people who have decided they want to buy a home after being cooped up for months.
She said people living in condos are looking for homes, and people with homes are looking for cottages.
Morrison said she's aware of several properties in the GTA which received multiple offers and is aware of one place in Toronto's west end that received dozens of bids before it sold over the asking price.
"We got a bit of pent up demand and now the number of showings is basically back to pre-COVID levels. Everybody is ready to get out of their house and they want a new home," Morrison said.
Morrison's advice for buyers is to get a mortgage broker, have finances lockdown and do research.
Toronto couple with $1.1M budget looking to buy a home for a year
Together for a decade, Grégory Thinet and husband Jason Chow would love to upgrade from their two bedroom condo and buy a house.
They want a backyard, and have more space for pets and family.
"It's been very frustrating to find our little piece of heaven because of how crazy the situation is in Toronto," Thinet said.
The couple both have steady employment, but said they have yet to put in an offer because many properties sell for two to three hundred dollars above the listed price and therefore are out of reach.
"We're hopeful. We're always hopeful," said Chow.
"This is our next step in our life, and we'd like to take it, but we can't right now."
Oil Price Rally On Hold After API Reports Rising Crude Inventories – OilPrice.com
By Julianne Geiger – Jul 07, 2020, 3:44 PM CDT
The American Petroleum Institute (API) estimated on Tuesday a build in crude oil inventories of 2.048 million barrels for the week ending July 3.
Analysts had predicted an inventory draw of 3.114 million barrels.
In the previous week, the API reported a major decrease in crude oil inventories of 8.156 million barrels, after analysts had predicted a much smaller build. It was the largest crude draw this year.
WTI was trading slightly down on Tuesday afternoon prior to the API's data release with prices feeling minor pressure from an increase in the number of new coronavirus cases in the United States.
Oil production in the United States has now fallen from 13.1 million bpd on March 13 to 11 million bpd for June 26, according to the Energy Information Administration, for the second week in a row. Production has rebounded somewhat from week ending June 12, which saw an average of 10.5 million bpd produced.
At 3:23 pm EDT on Tuesday the WTI benchmark was trading down on the day by $0.20 (-0.49%) at $40.43. The price of a Brent barrel was trading down on Tuesday as well, by $0.20 (-0.46%), at $4290—both benchmarks are trading up on the week.
The API reported a draw of 1.825 million barrels of gasoline for week ending July 3—compared to last week's 2.459-barrel draw. This week's draw compares to analyst expectations for a smaller 2,000-barrel draw for the week.
Distillate inventories were down by 847,000 barrels for the week, compared to last week's 2.638-million-barrel build, while Cushing inventories saw a build of 2.219 million barrels.
At 4:42 pm EDT, WTI was trading at $40.33 while Brent was trading at $42.78.
By Julianne Geiger for Oilprice.com
More Top Reads From Oilprice.com: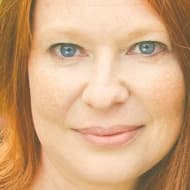 Julianne Geiger
Julianne Geiger is a veteran editor, writer and researcher for Oilprice.com, and a member of the Creative Professionals Networking Group.
Uber launches grocery-store delivery service in Montreal and Toronto – Montreal Gazette
Article content
You can now order your groceries in Montreal and Toronto via your Uber app.
San Francisco-based Uber Technologies announced on Tuesday that it is launching a new service in Montreal, Toronto and 16 Latin American cities that allows Uber users to order from grocery stores, including Metro and IGA. You can order using the Uber and Uber Eats apps.
"We want to make life easier for our users," said Jonathan Hamel, manager of public affairs in Quebec for Uber, in a phone interview Tuesday. "So now we're adding this new product."
The service in Montreal will also allow people to order from Jean Coutu, Walmart, Première Moisson, Costco, Canadian Tire, Sephora, Mondou and Yves Rocher.
You can also select what time of day you'd like the delivery to arrive.
Uber is launching the service in partnership with Cornershop, a Chilean grocery-delivery startup. In 2019, it was announced that Uber had acquired a majority stake in Cornershop, a deal that is expected to close in the coming days. The purchase price has not been revealed.