SNOBELEN: Karma in politics – Toronto Sun
Article content continued
But the hatchet job unleashed on the former leader was an unconscionable personal attack on Scheer and his family. Worse, it was friendly fire from within the CPC, organized in part by people who would benefit from a leadership contest.
MacKay's comments were a part of that unseemly and undeserved attack. Political life is full of "experts" who will tell you that leaders must be ruthless. Those dim lights are always wrong, but they always find an audience.
The voices that call for honour, dignity and at least a measure of nuance are quieter, but the wise heed their call.
Of course, politics isn't the only arena where grace seems a distant memory.
Teaching was once a profession for people with extraordinary gifts of empathy, caring and selflessness.But that was long ago.
Twenty-five years ago, a former education minister told me I was well suited for the job because I didn't have children in the school system. In my naivety as a new minister, I didn't know she was referring to the teacher union tactic of picking on the children of politicians – or any parent that dares to take on the union.
Apparently, things haven't improved much.
This week University of Ottawa professor Tracy Vaillancourt said that teacher attacks on social media aimed at Education Minister Stephen Lecce amounted to cyberbullying, hardly the kindness one might expect from teachers.
I'm sure Lecce isn't fussed about this. Some things just go with the job.
Playing Politics With a Vaccine – The New York Times
Hi. Welcome to On Politics, your guide to the day in national politics. I'm Lisa Lerer, your host.
Sign up here to get On Politics in your inbox every weekday.
Joe Biden and Donald Trump have finally persuaded a lot of Democrats and Republicans to agree on something: that the idea of getting a coronavirus vaccine, at least right now, seems kind of scary.
Over the past four months, the number of Americans who say they'd be willing to get a coronavirus vaccine has dropped — significantly.
According to a new survey by the Pew Research Center, Americans are now evenly divided over whether they would get a vaccine to prevent Covid-19, if it were available today.
And just 21 percent said they would "definitely" get a coronavirus vaccine today, half the share who said that in May.
The growing mistrust is bipartisan: The percentages of Republicans and Democrats who said they'd get the vaccine both fell by 21 points. (A majority of Democrats still said they would take it.)
The numbers are a vivid illustration of how political posturing can transform our beliefs.
The virus, of course, hasn't changed. About 850 people in the United States have been dying of the coronavirus, on average, every day in mid-September. That's down from a peak of near 3,000 in April but an increase from the death rate in the early summer.
What has changed is how Mr. Trump and Mr. Biden talk about a vaccine.
On Wednesday, Mr. Biden accused the president of playing politics with a potential vaccine, saying he did not trust Mr. Trump to determine when a vaccine was ready for Americans.
"Let me be clear: I trust vaccines," Mr. Biden said. "I trust scientists. But I don't trust Donald Trump, and at this moment, the American people can't either."
Shortly after Mr. Biden's speech, Mr. Trump rebuked his own government scientists, publicly slapping down Dr. Robert R. Redfield, the director of the Centers for Disease Control and Prevention. Mr. Trump has focused for weeks on convincing the public that a vaccine will be available imminently — even before Election Day — and that the worst of the pandemic is over. Those statements have heightened fears that the approval process could be rushed for political purposes, prompting Mr. Biden's attacks on the president.
Dr. Redfield told a Senate committee on Wednesday that a vaccine would not be widely available until the middle of next year. Mr. Trump said that his top public health official had "made a mistake" and that vaccines would go "to the general public immediately."
The president is incorrect: Scientists, companies and federal officials all say that most people won't get a vaccine until well into next year, even in a best-case scenario.
But with no coherent federal government response, voters are left to figure out their own public health guidance. The vaccine becomes political collateral.
The whole situation is a fun-house mirror version of both Mr. Trump and Mr. Biden.
Mr. Trump has expressed anti-vaccine views since 2007. He has met with anti-vaccine crusaders and, as president-elect, even floated appointing them to government committees, spreading alarm among medical experts that he could be giving credence to debunked conspiracy theories about immunizations.
Now, Mr. Trump is the country's No. 1 cheerleader for vaccine development, and is misleadingly accusing Mr. Biden of spreading "anti-vaccine theories."
Mr. Biden, who has consistently praised the virtues of science and pushed for more funding for research, now finds himself casting doubt — out of necessity, he would argue — on the government's handling of a potential vaccine.
When asked whether he trusted the C.D.C. and the Food and Drug Administration, Mr. Biden said he did not trust "people like the fellow that just took a leave of absence." The comment appeared to be a reference to Michael Caputo, the top spokesman for the Department of Health and Human Services, who had accused government scientists of "sedition."
While it's true that Mr. Trump's misleading assertions about vaccine timetables have raised concerns about a hurried, politicized process, it's also the case that Mr. Biden stands to benefit politically if voters distrust the president and the pandemic is still raging. (Still, Mr. Biden has said that if scientists agree a vaccine is safe, he would personally take it even if it was approved under Mr. Trump's watch.)
All this political gamesmanship is a problem. Mistrust of vaccines is an urgent — and deadly — public health issue.
Once a safe and effective vaccine is available, if enough people refuse to get it, the country's ability to reach widespread immunity will suffer. And all of this could exacerbate mistrust of other, well-established vaccines — a worrisome trend that was already underway before the pandemic.
Pharmaceutical companies have tried to restore public trust by pledging to thoroughly vet any coronavirus vaccine candidates.
But, I suppose, the public's skepticism makes sense, in a depressing sort of way. Distrust of our institutions is at record highs. Why should anyone feel differently about a now highly politicized vaccine, until it's proved safe?
We want to hear from our readers. Have a question? We'll try to answer it. Have a comment? We're all ears. Email us at onpolitics@nytimes.com.
---
From Opinion: Can Congress reach a stimulus deal before November?
A little over a month ago, the rough consensus among many Opinion editors like me, who were watching the congressional negotiations over a second pandemic relief package, was that some sort of follow-up bill, even if it wasn't much, would pass and be signed into law.
After all, the labor market has been hobbling all summer; state and local governments are struggling to make ends meet, and so are millions of income-depressed families. Many of those families live in swing states, which gave Senate Republicans and President Trump a motive to provide an economic boost with Election Day nearing.
Instead, negotiations on Capitol Hill stalled. Now there is a decent chance that no further stimulus measures will be taken before November.
In an opinion essay published this morning, Jay C. Shambaugh, who was the chief economist at the White House Council of Economic Advisers from 2010 to 2011, urged congressional leaders to come to an agreement.
"It may be easier, politically, to give up and devolve into partisan blaming as Election Day nears," he wrote. "However, it is imperative that a new deal is reached to avoid suffering and to keep the economy from further slowing."
Mr. Shambaugh praised a bipartisan group in the House made up of 25 Democrats and 25 Republicans for putting forth a proposal on Tuesday that, "while not perfect, may open prospects for a deal." But top House Democrats have already said that the plan, which is worth as much as $2 trillion, does not go far enough.
Mr. Shambaugh argued that the compromise's framework merited consideration for the sake of "the one in five families who report their children don't have enough to eat this week and the panicked states already forced into firing workers."
Those stakeholders, he argued, "cannot wait until after the election for a deal."
— Talmon Joseph Smith
---
Thanks for reading. On Politics is your guide to the political news cycle, delivering clarity from the chaos.
On Politics is also available as a newsletter. Sign up here to get it delivered to your inbox.
Is there anything you think we're missing? Anything you want to see more of? We'd love to hear from you. Email us at onpolitics@nytimes.com.
When Politics Distorts Science – Scientific American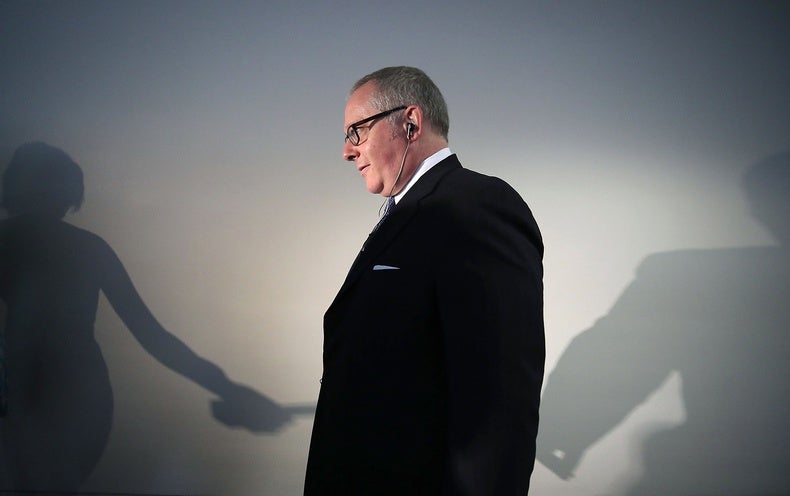 I knew things had changed at the Centers for Disease Control and Prevention in early 2018 when my routine request to interview a CDC scientist was held up for days on end. I'd been interviewing researchers there for decades and had never before hit a delay that meant missing my deadline. When I asked what was going on, I was told, off-the-record, that media requests were now being routed from the CDC press office in Atlanta up to the bosses at the Department of Health and Human Services (HHS) in Washington, D.C., for approval.
Yikes, I thought, that's insane. And this was well before the COVID-19 pandemic, lockdowns and mask debates made the nuts-and-bolts field of epidemiology a politically incendiary topic.
Still, I never imagined the level of Big Brothering would extend to the CDC's most essential tool for communicating science: its world-class weekly bulletin known as the MMWR—for Morbidity and Mortality Weekly Report. (It was the MMWR that first reported in 1981 a spike in cases of opportunistic infections in gay men—the first glimmer of HIV/AIDS in the United States.) On Friday night, Politico revealed that even the MMWR is being routed to political overseers at HHS to soften science and health recommendations that might contradict the president's often dishonest and sometimes dangerous messaging about the pandemic, among other CDC matters.
Such interference is "unprecedented," says Tom Frieden, the infectious disease specialist who served as CDC director from June 2009 through January 2017. While politics and public health inevitably intersect, Frieden says, "I can tell you that in my eight years, no political appointee ever read the MMWR before it was published or before the media got it."
According to reporting by Politico and the Washington Post, which have obtained leaked e-mails, political operatives at HHS have attempted to add caveats to the findings of CDC scientists and tried to slow down the release of politically inconvenient data, including a negative report on hydroxychloroquine—the malaria drug wrongly touted by the president as a COVID-19 therapy—and data on children spreading the virus.
Who are these political overseers, filtering and twisting federal science? Back in April, the Trump administration appointed Michael Caputo to be assistant secretary for public affairs at HHS. Caputo has no training in science or medicine. (Neither, for that matter, does his boss, HHS Secretary Alex Azar, a lawyer who was a pharmaceutical industry lobbyist and executive.) Unlike Azar's appointment, Caputo's did not require Senate approval.
What were Caputo's qualifications to manage communications for an 80,000-employee federal department and to direct the nation's health messaging during a pandemic? His anodyne official HHS bio describes his 17 years as president of his own PR firm. It doesn't mention his association with convicted felons Roger Stone, who served as Caputo's mentor, and Paul Manafort, with whom he worked on Trump's 2016 campaign. Nor does it mention his earlier work helping to burnish the image of Vladimir Putin—a project he admitted to his hometown paper, the Buffalo News, that "I'm not proud of." The same 2016 article noted that Caputo then owed U.S. government more than $100,000 in back taxes and quotes him as follows: "If I were to run for office, my skeletons would come dancing out of the closet in a can-can."
Caputo was doing some fast tap dancing this week after he let loose with bizarre remarks on Facebook Live and Twitter over the weekend. He accused the CDC of harboring an anti-Trump "resistance unit," warned of violence by armed left-wing hit squads after the election and encouraged Trump supporters to prepare by buying bullets now: "If you carry guns, buy ammunition, ladies and gentlemen, because it's going to be hard to get." Both his Facebook and Twitter accounts have since been deleted.
With #CAPUTOMUSTRESIGN trending on Twitter, Caputo apologized to HHS staff on Tuesday for his remarks about an internal cabal. On Wednesday, the department announced he was taking a 60-day medical leave of absence.
Also departing was the scientist Caputo had hired to challenge and edit MMWR reports and CDC statements that might contradict White House positions. Paul Alexander has worked under contract as a part-time assistant professor of health research methodologies at McMaster's University in Canada.
E-mails leaked to Politico show that Alexander had attempted to muzzle public statements by Anthony Fauci, the government's leading infectious disease expert, and downplay the risks of kids and college students spreading COVID-19 and the need to test young people for the infection. In one leaked e-mail. Alexander writes with exaggerated certainty: "There is no data, none, zero, across the entire world, that shows children especially young children, spread this virus to other children, or to adults or to their teachers."
In July, the Washington Post reported that Alexander scolded the CDC for warning about the coronavirus' risk to pregnant women, writing in an e-mail that the warning would "frighten women … as if the President and his administration can't fix this and it's getting worse."
It's clear that political minders such as Caputo and Alexander have succeeded to some degree in tilting federal health policies and statements. The emergency use authorization of hydroxychloroquine for severe COVID-19 back in March by the Food and Drug Administration, is one example. The FDA reversed itself in May when evidence showed the drug likely caused more harm than good.
Frieden points to other examples. "What is unprecedented—and deeply disturbing— is things on the CDC website being written by people who aren't public health experts, he says. "I think that is analogous to someone vandalizing a national monument and scrawling graffiti on it."
He cites three examples: omitting a mention that choir singing represents a significant risk in the reopening of houses of worship. "The White House asked for that," Frieden says. Second, a statement on the CDC website about the importance of kids going back to school that reads more like a position paper than a public health analysis.
Third, "and most egregious," he adds, is the suggestion that people who have been in contact with someone who tested positive for the coronavirus do not need to be tested if they have no symptoms. "This clearly was the writing of people in Washington who don't understand public health," Frieden says. Better information, urging that all contacts be tested, appears elsewhere on the CDC site.
Even if November's election should bring an end to efforts to run federal science and health policy through a political distortion field, the reputational damage may be done. Will reporters like me be able to look at the MMWR in the same way as before? More importantly, will the American public be able to trust federal assessments of coronavirus treatments and vaccines?
An NBC/SurveyMonkey poll out on Tuesday shows declining trust in the promised vaccine: only 39 percent of poll respondents said they would get it, down from 44 percent in August.
As Richard Besser, who was acting CDC director in 2009, writes in Scientific American, "we now see the undermining of the public's trust of our key institutions at the very moment we should be shoring up that trust."
Politics is wrecking America's pandemic response – Brookings Institution
The pandemic, which could conceivably have brought the country together, has instead contributed to our growing political divides. Partisan affiliation is often the strongest single predictor of behavior and attitudes about COVID-19, even more powerful than local infection rates or demographic characteristics, such as age and health status, as we show in our new paper, The Real Cost of Political Polarization: Evidence from the COVID-19 Pandemic. Accordingly, a state's partisan orientation also explains its public health policies, including the timing and duration of stay-at-home orders, bans on social gathering, and mask mandates.
In the paper, we analyze survey responses from just under 50,000 U.S. adults surveyed repeatedly by Gallup from March through August, as well as publicly available policy and political data from a variety of sources.
The implications are unfortunate. Ideally, public health policy would be driven by theory and evidence, not the relative power of partisans. State leaders have missed opportunities to adopt mask ordinances, limit gatherings in the most dangerous indoor spaces, and allow businesses to operate safely. Bad COVID policy, distorted by partisanship, has costs lives and jobs, as our work shows.
Polarization of individual attitudes and behaviors
When the pandemic started, two of the most popular news programs—both on Fox—covered it very differently. Tucker Carlson emphasized the disease's severity while Sean Hannity downplayed it, according to striking research from Leonardo Bursztyn and his co-authors. In survey data, they find that Hannity's viewers waited longer before significantly changing their behavior compared to Carlson viewers, who were otherwise demographically similar. More Hannity viewers predicted more infections at the county level. The "Hannity Effect" illustrates a much larger pattern: Access to information is heavily distorted by our media diet, and that has real consequences for attitudes and behavior.
Using Gallup data, we document large and persistent partisan gaps in levels of fear over COVID-19, social distancing, mask wearing, visiting work, and the scope of expected economic and social distribution (Figure 1). We also show that political party support is usually the most important variable in explaining these attitudes and behaviors, dominating county-level infections and other demographic variables.
Politics shapes COVID views
Notably, these gaps in attitudes and behaviors persisted even after the disease burden shifted from being disproportionately high in counties won by Hillary Clinton in 2016 in the spring to counties won by President Trump over the summer. For example, New York City and the surrounding metropolitan area were especially hard-hit in April, with roughly 20% of the population eventually becoming infected, according to CDC estimates of antibody prevalence. Yet, over the summer, deaths per capita were higher in states like Florida and Texas, while plummeting in the Northeast.
The polarization of policies
The individual attitudes of partisans seems to have affected policy in important ways. Throughout the pandemic, people living in states won by Hillary Clinton have been far more likely to live under mask mandates for workers or individuals, stay-at-home-orders, or limitations on social gatherings (Figure 2). These differences can't be explained by any clear differences in the disease burden or risks across states, since the gaps persist after we controlled for these factors.
Local politics drives COVID response
Stay-at-home-orders and mask-mandates slowed the spread of the virus, significantly curtailing deaths, according to our analysis.
The economic consequences of pandemic politics
The downplaying of COVID, as well as opposition to mask-wearing and other precautions have had real consequences for health and safety. But the polarization of the pandemic has had another unfortunate side effect: Exacerbating economic harm.
We found no evidence that closing all non-essential businesses, for example, reduced the growth in deaths, and yet these policies predict worse economic outcomes, measured in several ways. A growing number of economists and policy experts are starting to question the wisdom of stay-at-home-orders and other extreme measures. In the context of greater access to testing and a better understanding of transmission than we had in March, mask-mandates, social-distancing, and cleaning guidelines seem to work rather well at containing the virus at low levels, until there is a vaccine. This explains how the Northeast has been able to re-open with precautions, without seeing an increase in deaths or an increase in the positive testing rate.
Yet, in Democratic areas, there is still considerable pressure to keep organizations and businesses closed, especially schools, and we've even seen recent calls to shut down the entire economy once again. These ideas strike us as unfortunate reactions based on distrust of the President, rather than proposals grounded in evidence. As one of us has noted through Gallup's partnership with Franklin-Templeton to study COVID, Democrats are more likely than Republicans to overstate the risks of death to young people, whereas Republicans are more likely to mistakenly believe that the flu is more deadly than COVID, as Zacc Ritter of Gallup has documented.
Whatever the public health merits, we find that lockdown policies and business closures do real damage to the economy that goes beyond the actual effects predicted by infections or deaths at the county level. Across a range of economic outcomes—employment, retail visits, work visits, small business revenue, and consumer spending—Republican states have performed better during the pandemic. Currently, the unemployment rate implied by Department of Labor unemployment insurance claims stands at 6.7% in Republicans states, compared to 11.3% in Democratic states (Figure 3).
Red state economies hit less hard by COVID
Mask-mandates seem to lower death rates as effectively as stay-at-home orders, with much less damage to economic activity. With less partisan media and leadership, we believe mask policies and similar interventions would become universally adopted by state and local governments, with high rates of compliance from the public, saving lives and jobs.
The insidious reach of polarization
When Donald Trump debated his Republican primary rivals in 2016, he never mentioned public health. Likewise, these issues were absent from Hillary Clinton's campaign. It would be fair to say that pandemic preparedness and response was not a hot political topic. To give one example, since President George W. Bush started it, PEPFAR (The President's Emergency Plan For AIDS Relief) has embodied a major bipartisan commitment to public health, though not entirely without political controversy.
At some point, the pandemic and associated media coverage become yet another deeply divisive political issue – a board for politicians to score points on, rather than a challenge for the nation to rise to. Speeches, tweets, and news coverage became dedicated to giving or taking away points. In an alternative universe, leaders from both parties might have set aside their usual differences, united behind a national strategy, and held each other accountable to implementing it. Tragedy heaped upon tragedy.
---
The authors did not receive financial support from any firm or person for this article or from any firm or person with a financial or political interest in this article. They are currently not an officer, director, or board member of any organization with an interest in this article.