SNP media chief Murray Foote resigns over membership dispute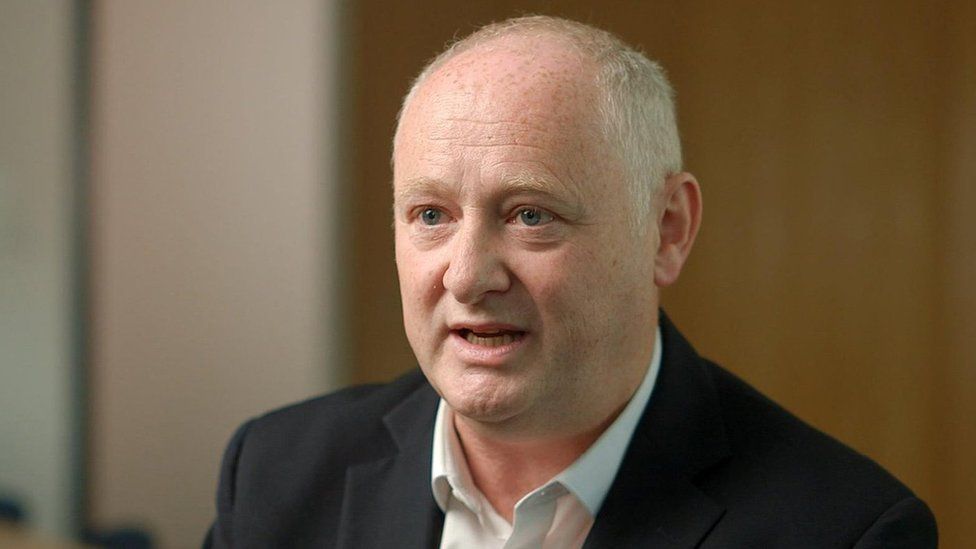 The SNP's media chief has resigned in a row over the party's membership numbers – after it denied the figure had dropped by 30,000.
Murray Foote had described press reports about the numbers last month as "inaccurate" and "drivel".
The SNP confirmed yesterday that membership had fallen to 72,186 from the 104,000 it had two years ago.
The party initially refused to do so, then confirmed there was a drop of 32,000 since December 2021.
Last month the Sunday Mail – where Mr Foote was formerly editor in chief – reported the SNP had lost 30,000 members, which the party said was "not just wrong, it's wrong by about 30,000".
Mr Foote tweeted: "Acting in good faith and as a courtesy to colleagues at party HQ, I issued agreed party responses to media inquiries regarding membership.
"It has subsequently become apparent there are serious issues with these responses.
"Consequently, I concluded this created a serous impediment to my role and I resigned my position with the SNP group at Holyrood."
The SNP said Mr Foote has been an outstanding head of press for the Holyrood group, adding: "He has acted entirely in good faith throughout."
In a statement it said: "The party was asked a specific question about loss of members as a direct result of the GRR Bill and Indyref2. The answer given was intended to make clear that these two reasons had not been the cause of significant numbers of members leaving.
"The membership figure is normally produced annually and is not produced in response to individual media queries, including in this instance.
"In retrospect, however, we should not have relied on an understanding of people's reasons for leaving as the basis of the information given to Murray and, thereafter, the media.
"A new, modernised membership system is currently being developed for the party."
Mr Foote became editor of the Daily Record and Sunday Mail newspapers in 2014.
He was responsible for "The Vow" front page which was seen as being highly influential in the outcome of the 2014 Scottish independence referendum.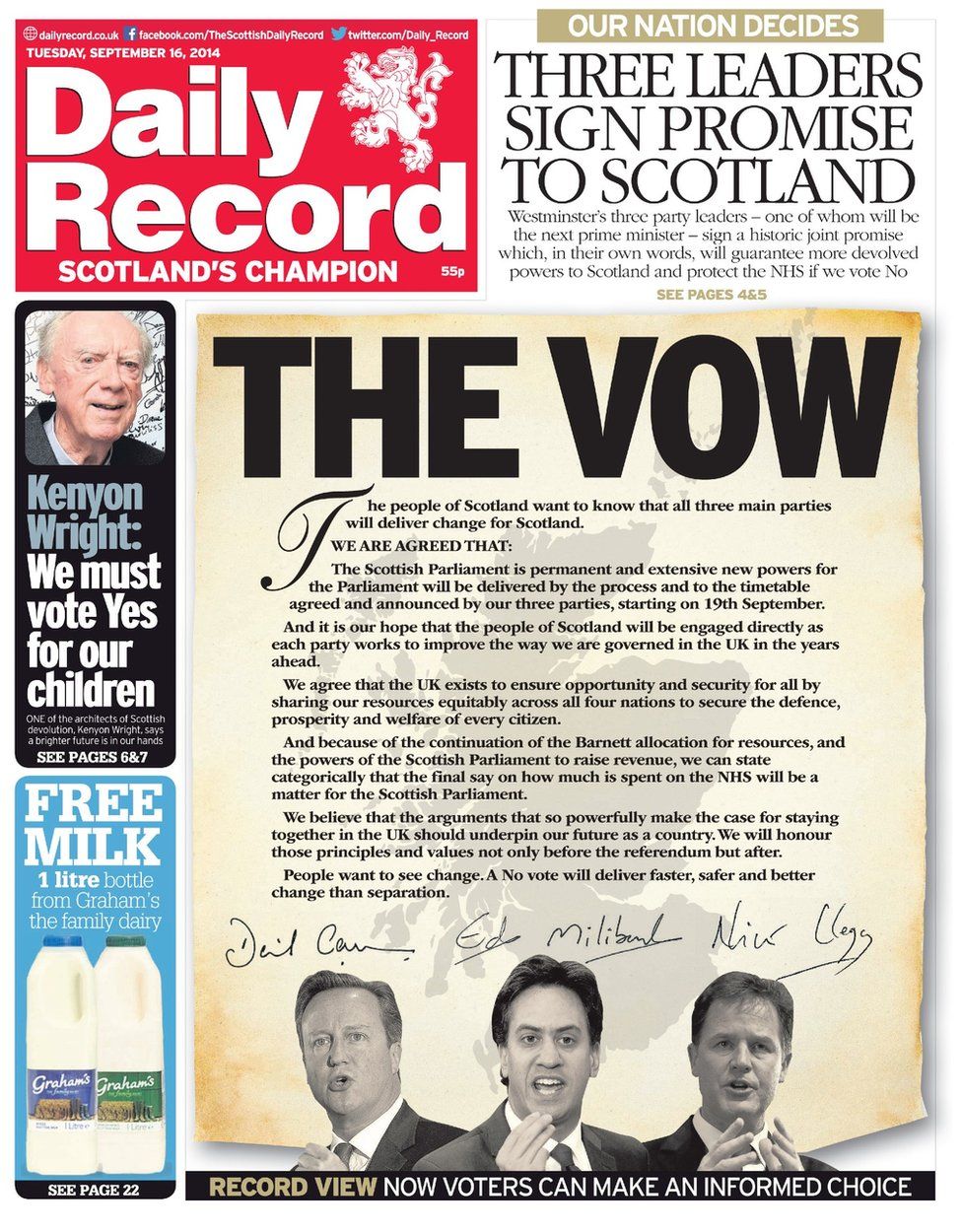 It was written by the Better Together campaign in which they promised more powers for Holyrood.
In an article written for the first anniversary of the vote, Mr Foote wrote that he and colleagues did not believe Alex Salmond was "offering true independence" at the time.
He was appointed the SNP's media chief in 2019.
Scottish Conservative MSP Russell Findlay, a former journalist and former press chief for his party, defended Mr Foote – saying he had been given false information.
"He didn't lie. The SNP lied," Mr Findlay said. "The problem is not a press officer. The problem is the rotten SNP leadership who deliberately lied to the press and public.
"We wish our best to Mr Foote, who was clearly told false information and is the fall guy for the SNP hierarchy."


Murray Foote's former colleagues have been highlighting his integrity as they react to his departure from the SNP.
It was a surprise for many when the man who helped created the unionist "Vow" during the 2014 independence campaign joined the party.
But he's relished his task – although now it ends in tears.
In the resignation statement, he emphasises how "in good faith" he gave the inaccurate membership numbers provided by the party.
His former journalistic colleagues were furious at how they'd been treated and, it seems, so is he.
Mr Foote says this created a "serious impediment" to his role.
So who gave the figures to him? There are now big questions for SNP HQ and its chief executive, Peter Murrell.
As the leadership race continues, it's tearing through the SNP, wreaking havoc.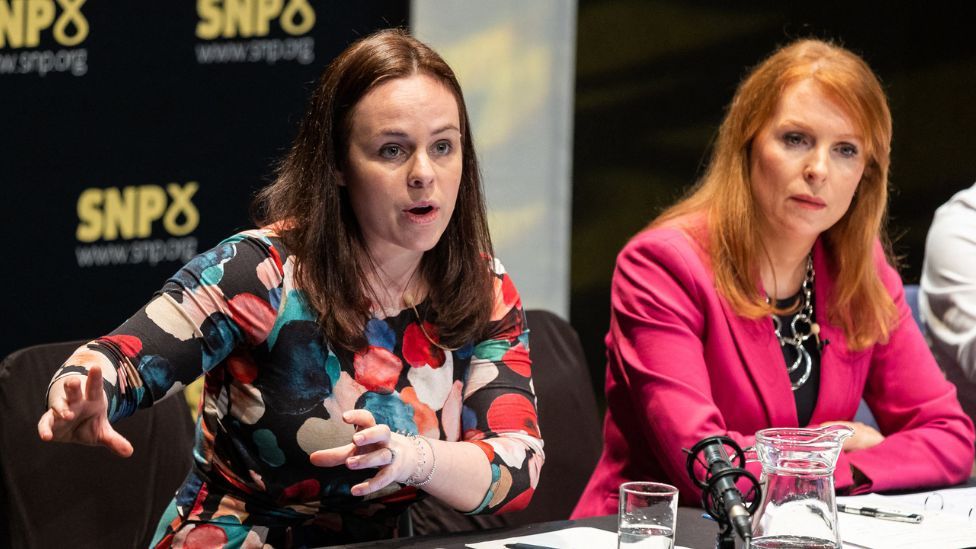 The SNP's membership hit a peak of 125,000 in 2019 as support for the party surged in the wake of the independence referendum but had dropped to 85,000 by the end of last year.
That suggests a drop of 12,000 inside a matter of months.
After the most recent membership figures were released, Kate Forbes' campaign manager, Michelle Thomson MSP, said she was pleased that "common sense has prevailed" – but that the "alarming drop in members shows that the party needs a change in direction".
Ash Regan's campaign linked the decline to the Scottish government's controversial gender recognition reforms while the party's president Mike Russell suggested cost of living pressures could offer an alternative explanation.
The third candidate in the contest, Health Secretary Humza Yousaf, said it was "really important" the SNP did not lose any more members but said the best way to do this was to continue with the party's "progressive agenda".
Myanmar military dissolves Suu Kyi's NLD party: State media – Al Jazeera English
BREAKING,
Party of Myanmar leader Aung San Suu Kyi among 40 political parties dissolved after failing to meet registration deadline, according to state television.
Myanmar's military-controlled election commission has announced that the National League for Democracy Party (NLD) would be dissolved for failing to re-register under a new electoral law, according to state television.
The NLD led by Nobel laureate Aung San Suu Kyi was among 40 political parties dissolved on Tuesday after they failed to meet the ruling military's registration deadline for an election, according to state television.
In a nightly news bulletin, Myawaddy TV announced the NLD among those who had not signed up to the election and were therefore automatically disbanded. The NLD has said it would not contest what it calls an illegitimate election.
The army carried out a coup in February 2021 after the NLD won the November 2020 parliamentary elections and subsequently jailed its leader Suu Kyi.
Suu Kyi, 77, is serving prison sentences totaling 33 years after being convicted in a series of politically tainted prosecutions brought by the military. Her supporters say the charges were contrived to keep her from actively taking part in politics.
The party won a landslide victory in the 2020 general election, but less than three months later, the army kept Suu Kyi and all the elected lawmakers from taking their seats in parliament.
The army said justified the coup saying there was a massive poll fraud, though independent election observers did not find any major irregularities.
Some critics of Senior General Min Aung Hlaing, who led the takeover and is now Myanmar's top leader, believe he acted because the vote thwarted his own political ambitions.
No date has been set for the new polls. They had been expected by the end of July, according to the army's own plans.
But in February, the military announced an unexpected six-month extension of its state of emergency, delaying the possible legal date for holding an election.
It said security could not be assured. The military does not control large swaths of the country, where it faces widespread armed resistance to its rule.
This is a breaking story. More to follow.
Gautam Adani acquires 49% in Quintillion Business Media for Rs 48 crore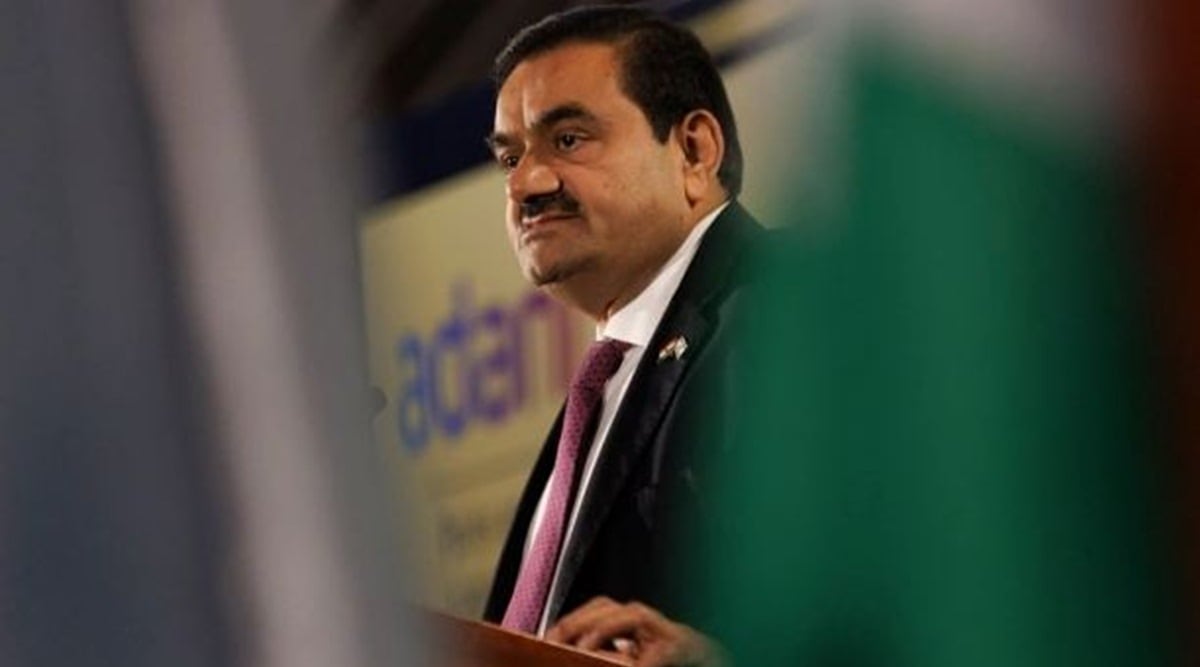 Billionaire Gautam Adani's AMG Media Networks has acquired about a 49 per cent stake in Raghav Bahl-curated digital business news platform Quintillion Business Media Pvt Ltd for about Rs 48 crore.
In a stock exchange filing, Adani Enterprises Ltd said its subsidiary AMG Media Networks Ltd has completed the acquisition which was originally announced in May last year.
The transaction was completed on March 27 for "Rs 47.84 crore", it said.
Quintillion Business Media runs the news platform Bloomberg Quint, now called BQ Prime.
Adani group had set up AMG Media Networks for its foray into businesses of "publishing, advertising, broadcasting, distribution of content over different types of media networks".
In May last year, it had signed a shareholders' agreement with Quintillion Media Ltd (QML) and QBML.
In September 2021, it hired veteran journalist Sanjay Pugalia to lead its media company Adani Media Ventures.
Twitter source code partially leaked online, court filing says
GitHub removed code shared without permission after request by social media giant, court filing says.
Twitter's source code has partially leaked online, according to a legal filing by the social media giant.
Twitter asked GitHub, an online software development platform, to remove the code after it was posted online without permission earlier this month, the legal document filed in the US state of California showed on Sunday.
GitHub complied with Twitter's request to remove the code after the social media company on March 24 issued a subpoena to identify a user known as "FreeSpeechEnthusiast", according to the filing with the US District Court of the Northern District of California. San Francisco-based Twitter noted in the filing that the postings infringe on the platform's intellectual property rights.
The filing was first reported by The New York Times.
The leak of the code is the latest hiccup at the social media giant since its purchase by Elon Musk, whose tenure has been marked by mass layoffs, outages, sweeping changes to content moderation and heated debate about the proper balance between free speech and online safety.
Musk, who bought Twitter for $44bn last October, said recently that Twitter would open the source code used to recommend tweets on March 31. Musk, who also runs Tesla and several other companies, said the platform's algorithm was overly complex and predicted people would find "many silly things" once the code was made public. It is not clear if the leaked source relates to the code used to recommend tweets.
"Providing code transparency will be incredibly embarrassing at first, but it should lead to rapid improvement in recommendation quality," he wrote on Twitter. "Most importantly, we hope to earn your trust."