Social media and COVID shaming: Fighting a toxic combination – CTV News
In the spring, Rick Rose drew the wrath of strangers after he practically shouted on Facebook that he wasn't buying a face mask. Two months later, he contracted COVID-19 — and, he posted, he was struggling to breathe. Days later, on July 4, he was dead.
That post, among the Ohio man's final public words on Facebook, attracted attention in the form of more than 3,100 "haha" laughing face emoji and a torrent of criticism from strangers.
"If they would have known him, they would have loved him like everybody else did," says Tina Heschel, mother of the 37-year-old Rose. She says she's "tired of all the hate."
"I just want him to rest," she says.
Shaming people who get sick or don't follow the rules in a public health crisis has been a thing since well before coronavirus, researchers say. But the warp speed and reach of social media in the pandemic era gives the practice an aggressive new dimension.
"It's like someone just turned up the volume on stigmas that were already there," says University of Pennsylvania professor David Barnes, who has studied pandemics and stigmatization.
People shame or stigmatize when they feel threatened by something. They need an explanation, and they find a scapegoat. It helps them reaffirm their thinking and make sense of what's happening. That's an important notion during a pandemic, which can feel vague and invisible.
"There's never been a society that hasn't moralized disease, ever," Barnes says.
Social media sites like Facebook take this practice, which used to be confined to social circles or by geography, and scale it to mass proportions, making it effectively limitless.
"It's changed the expectation of being able to speak up," says Pamela Rutledge, a psychologist who studies the impact of social media as director of the Media Psychology Research Center. "Everyone has a voice now."
And those voices are used.
When a Florida sheriff said in August that his deputies wouldn't be allowed to wear masks except in limited circumstances, Twitter users swiftly branded him a ".COVIDIOT." When doctors diagnosed Ecuador's first coronavirus case earlier this year, pictures circulated within hours on social media showing the retired school teacher unconscious and intubated in her hospital bed.
Rose's death was reported by national media, and visitors from around the country have stopped at his Facebook page to post messages or memes shaming him. Many also left messages wishing him well or scolding those who criticized.
Shaming can help people feel reassured that they have done things right and that the other person must have made a mistake, says Sherry Turkle, a Massachusetts Institute of Technology professor who studies social media. She calls this "magical protection and fantasy."
"It's a way of putting a wall between ourselves and the people who are getting sick," she says.
Social media also gives people isolated in a pandemic a quick way to join communities that share their beliefs. And when someone joins a group, that broader identity makes it easy to pile on.
"You behave in ways that you would not behave individually," Rutledge says.
People may not even realize that they are piling on as they click an emoji or leave a comment while scrolling through their feed. Social media, Turkle says, can make shaming very addictive.
"They're not even addicted to the particular content anymore. They're just sort of addicted to the process of participating," she says.
Plus, Facebook, Twitter and the like give users a way to quickly pass judgment — one that Rutledge says can create "legal, economic and all kinds of ramifications that never would have happened before."
Julian Siegel figures business dropped about 20% earlier this spring at his Fort Lauderdale, Florida, restaurant after someone posted a picture on the Nextdoor app of people waiting in his parking lot for food. The person said the customers weren't following social distancing guidelines at The Riverside Market; Siegel insists that they were.
"It was crazy. People who have never been here were bashing us, saying how we were spreading COVID," Siegel says.
After that, he started seeing people drive slowly by his restaurant, apparently taking pictures or video with phones. "We call them social media warriors. There's nothing you could do," he says. "We would wave."
Siegel saw three or four posts on the Nextdoor app and Facebook, and he says arguments would break out on the posts about whether patrons were being safe. In the end, he figures more people defended the restaurant than criticized it.
Christy Broce used social media to fight stigmatization instead of fuel it. The Pocahontas County, West Virginia, resident spent nearly a month in quarantine this summer after she and her two sons came down with the virus.
She says family members brought them groceries, and she and her boys kept to themselves. But they still felt scorned, especially after someone falsely reported to the local health department that she was shopping at a grocery store a couple days after she tested positive.
That prompted her to make a public plea for compassion on Facebook. Hundreds of people liked or loved that post, and several sent cards or messages of support.
"People have reached out and been a little more caring," Broce says.
Such a response doesn't surprise Rutledge. She says sharing empathy or support on social media makes both the giver and the recipient feel better. Like shaming or criticism, it can also help reaffirm a person's views or beliefs.
And there's this benefit, too: "It's also a way to sort of make the world seem like a kinder, gentler place."
UK's Johnson considering new national lockdown for England: media – TheChronicleHerald.ca
By Andrew MacAskill
LONDON (Reuters) – British Prime Minister Boris Johnson is considering imposing a new month-long national lockdown in England next week after scientists warned the coronavirus was spreading faster than their worst predictions, local media reported.
The pandemic is spreading in most parts of Britain, where the official death toll of 46,299 is the highest in Europe.
Johnson is expected to hold a news conference on Monday to announce the new measures, which would allow only essential shops and schools, nurseries and universities to remain open, The Times newspaper said.
The new measures were still under discussion, and no final decision had been made, the paper said, citing a senior government source.
The prime minister's office did not immediately respond to a request for comment from Reuters.
Currently, the government has a three-tier system of restrictions for local areas in England, with Level 3 the highest. Scotland, Wales and North Ireland run their own policies on fighting the pandemic.
A member of the government's Scientific Advisory Group for Emergencies (SAGE) warned on Saturday that the virus was "running riot" across all age groups.
"For the naysayers that don't believe in a second wave, there is a second wave," Calum Semple, a professor of outbreak medicine at the University of Liverpool, told the BBC.
"And unlike the first wave, where we had a national lockdown which protected huge swathes of society, this outbreak is now running riot across all age groups."
A new lockdown would heap fresh pressure on finance minister Rishi Sunak and the Bank of England to increase their already huge support for the UK economy, the world's sixth-biggest. The economy slumped a record 20% in the spring and has been struggling to maintain its recovery.
In the current system, Tier 3 includes a ban on mixing of people in different households, pubs and bars are closed, wedding receptions are not permitted, and travel to or from the area should be avoided.
The government is also considering tougher regional measures, known as Tier 4, but ministers are said to be in favour of a nationwide policy, The Times said.
Some analysts have said the regional restrictions on businesses imposed in recent weeks will cause the economy to contract again in the fourth quarter and a national lockdown would inflict greater damage.
The BoE is widely expected to increase its bond-buying programme on Thursday for the third time since the pandemic struck in March. Economists polled by Reuters mostly predicted a 100 billion-pound top-up.
(Reporting by Andrew MacAskill; Editing by Frances Kerry)
Start, Stop, Change: Media comings and goings – Media In Canada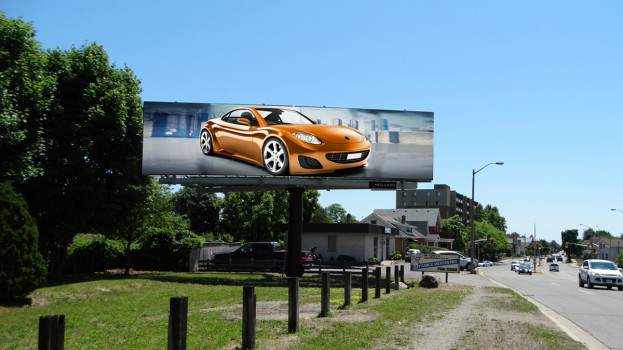 Start, Stop, Change: Media comings and goings
From a new OOH network to Quibi's anticlimactic end, what should buyers keep their eyes out for?
<!–
–>
From a new OOH network to Quibi's anticlimactic end, what should buyers keep their eyes out for?
InvestorChannel's Media Watchlist Update for Friday, October 30, 2020, 16:05 EST – InvestorIntel
InvestorChannel's Media Stocks Watchlist Update video includes the Top 5 Performers of the Day, and a performance review of the companies InvestorChannel is following in the sector.
Sources Include: Yahoo Finance, AlphaVantage FinnHub & CSE.
For more information, visit us at InvestorIntel.com or email us at info@investorintel.com
Watchlist Companies:
– Lingo Media Corp (LM.V) CAD 0.09 (5.88%)
– Glacier Media Inc. (GVC.TO) CAD 0.23 (0.0%)
– GVIC Communications Corp. (GCT.TO) CAD 0.14 (0.0%)
– Media Central Corp Inc (FLYY.CN) CAD 0.01 (0.0%)
– Moovly Media Inc (MVY.V) CAD 0.07 (0.0%)
– Corus Entertainment Inc. (CJR-B.TO) CAD 3.52 (-2.49%)
– HubSpot Inc (HUBS) USD 290.07 (-2.8%)
– Adobe Inc. (ADBE) USD 447.10 (-3.04%)
– MediaValet Inc (MVP.V) CAD 2.33 (-4.51%)
– Quizam Media Corp (QQ.CN) CAD 0.38 (-24.0%)