Social media: How (some) use can be good for teenagers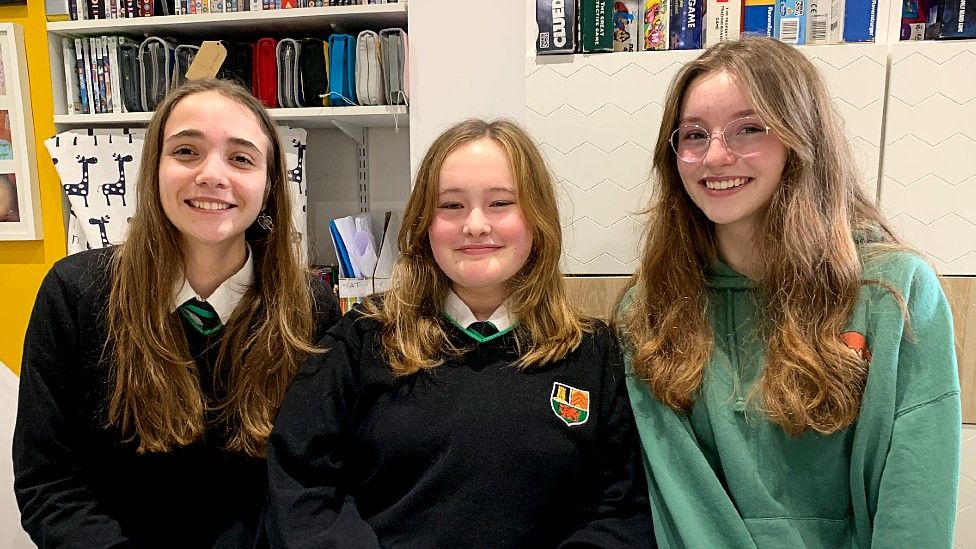 Sasha, Katie and Ruby have been friends since primary school. They moved up to their secondary together and spend much of their free time in each other's company.
Like other teenagers, messaging each other on social media comes naturally to them. But does this add to – or detract from – their friendship?
New research has thrown up some welcome news for children and parents alike, many of whom worry about the amount of screen time young people have.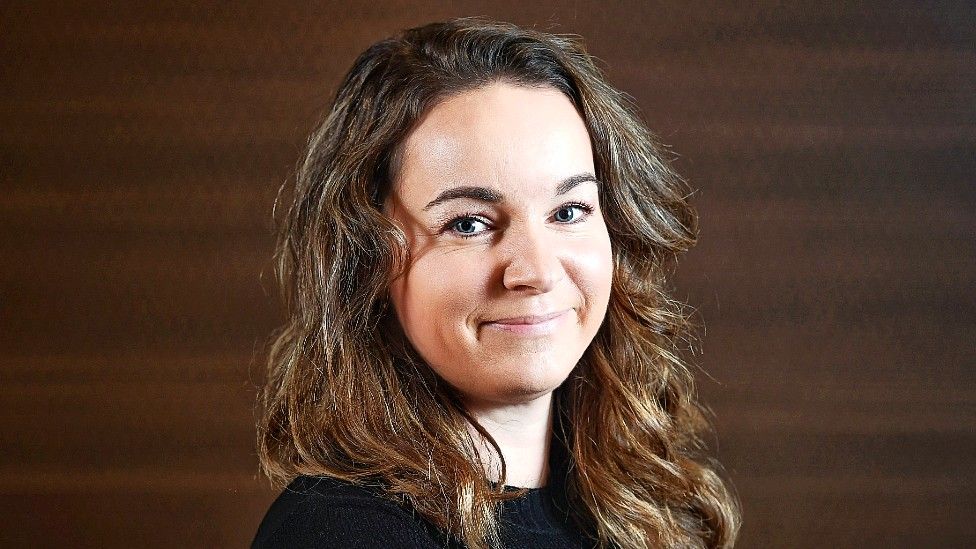 "We used the survey to look at who young people were engaging with as well as how long they were spending online."
And, for once, there was good news about screen time.
Better wellbeing was found to be associated with those who spent their time online speaking to their close and wider group of friends who they already knew offline.
Dr Anthony said it was a "very clear message" that spending time speaking to people online the teenagers did not know was associated with "much poorer wellbeing" and was stronger for teenage girls who only messaged people online.
The research may provide some welcome news after another survey found teenagers in Wales had exercised less and spent more time in front of a screen during the pandemic, with almost a quarter experiencing adverse mental health symptoms.
But how does Dr Anthony's research translate to the three friends' experiences?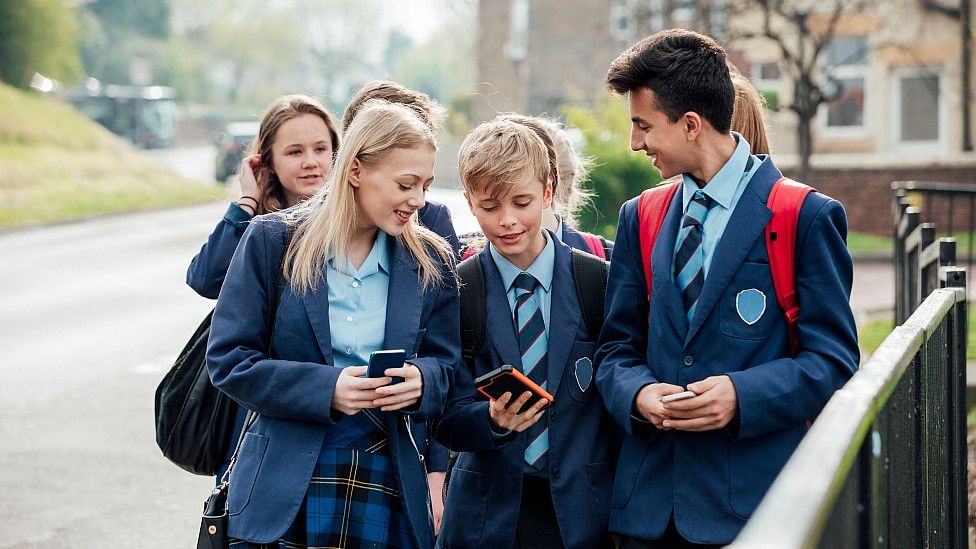 The trio, now all 14 or 15, started using mobile phones in the last year of primary school, and at first just used WhatsApp to communicate with their closer friends.
This widened out after they moved to secondary school, when larger numbers of people would form messaging groups.
Sasha said: "In terms of WhatsApp, I honestly think I used it more [back then] because everyone had just gotten a phone and all the group chats were blowing up all the time."
The girls said they generally found this app a positive thing as they found their feet in secondary school.
As they got older, different apps started to take over.
Ruby said: "The thing that people got addicted to on their phones was TikTok, but the way people talked to each other was Snapchat and Instagram.
"There's more drama and things on Snapchat and Instagram. People get into arguments, and that's more impactful on our lives."
The girls agreed Snapchat was the main way larger groups communicate but, for their own more intimate friend group, they revert to WhatsApp.
Ruby said that while messaging her close friends from home in the evenings was generally a positive experience, being in other group chats had sometimes left her with "a negative feeling, even if nothing awful has happened".
Do they ultimately think technology has improved both their friendship and their happiness?
Katie said: "I think it does, because if you're feeling really sad or bored or something, it's always there.
"If you're feeling really happy about something you can tell them now and it enhances how you're feeling, and brings you more enjoyment about it."
Sasha described it as a "comfort" that a person can always be contacted, even if it is to sort out an argument.
"You can text and say 'sorry, I didn't mean to say that', whereas if you didn't have that you would just have to sit there and think about it," she said.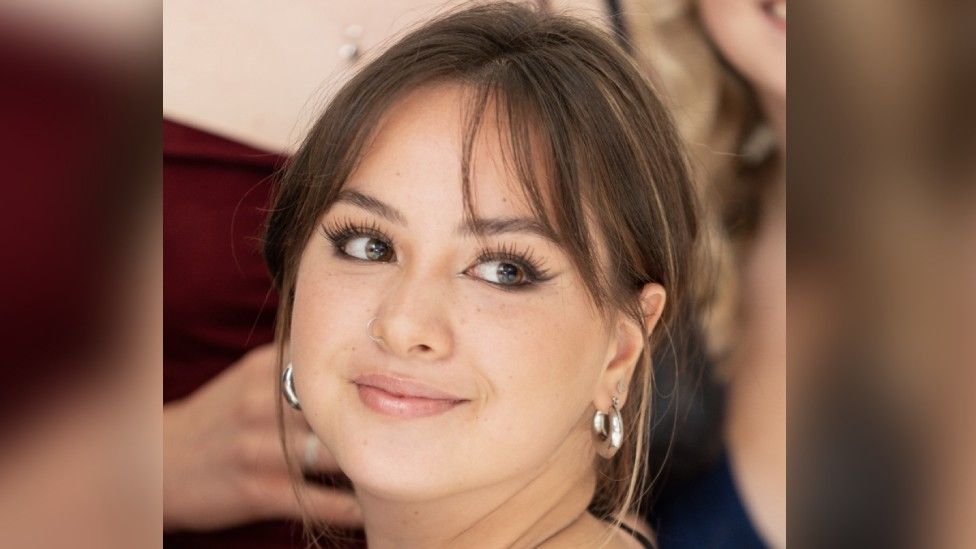 Evie Kwan, 17, is a Welsh Youth Parliament representative from Cowbridge, Vale of Glamorgan, with an interest in mental health.
She said the ability to check in with people, "ask how they are doing and if they need a chat or something face-to-face" was valuable.
"However, when it comes to things like loneliness, having that constant stream of knowing what everyone's doing, having them message you constantly, it's like a whole other world."
She added: "It can make you feel isolated and lonely if you're not participating in these chats in social media apps."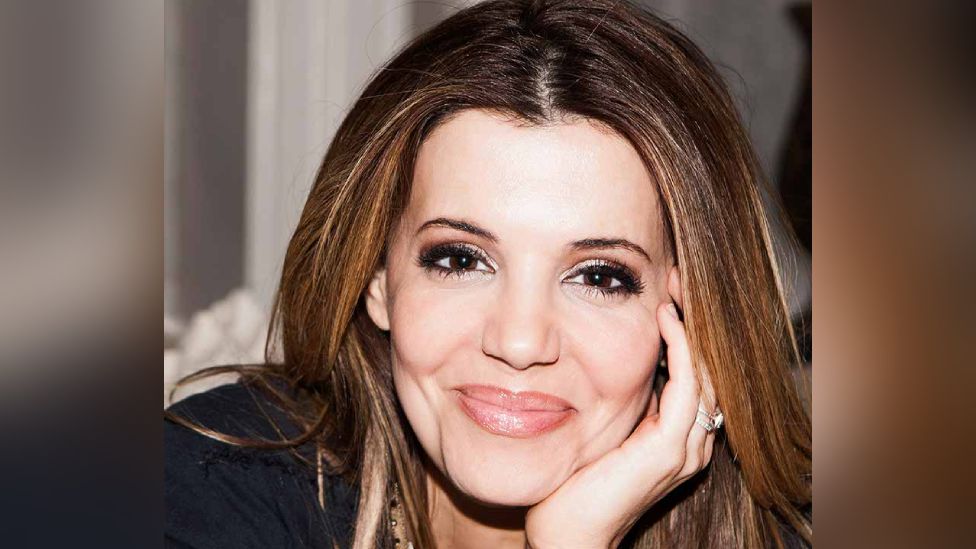 For Dr Linda Papadopoulos, psychologist and ambassador for online safety body Internet Matters, the most vital thing parents can do is get to know what their children are doing.
"Look out for how your kids are interacting online and how does it make them feel in the same way that you would with anything – they start a new club, they start a new school," she said.
"Did your kid go from being open and happy to becoming very, very withdrawn? Did your kid go from being very quiet to being very, very agitated when you take their tech off them?"
She uses the analogy of the five-a-day fruit and vegetables health message.
"It's wonderful that I connect with my friends online. But if that's all I'm doing, that's a problem.
"That's one vegetable. The other vegetable is, have you had a play date? Have you gone out? Have you moved? Have you interacted – just by text or have you spoken?"
Dr Anthony said she had been surprised at how "switched on" some teenagers were with self-control, including turning off notifications when they were doing homework.
The girls have seemingly worked this out for themselves when it comes to talking online.
"As long as you're able to control your limits, it's positive," said Katie.
Ruby added: "There are going to be people that have addictions to social media and then it will be a negative, but for people that can use it in moderation it's always going to be a positive."
Vatican singles out bishops in urging reflective not reactive social media use
VATICAN CITY (AP) — The Vatican on Monday urged the Catholic faithful, and especially bishops, to be "reflective, not reactive" on social media, issuing guidelines to try to tame the toxicity on Catholic Twitter and other social media platforms and encourage users to instead be "loving neighbors."
The Vatican's communications office issued a "pastoral reflection" to respond to questions it has fielded for years about a more responsible, Christian use of social media and the risks online that accompany the rise of fake news and artificial intelligence.
For decades the Holy See has offered such thoughts on different aspects of communications technologies, welcoming the chances for encounter they offer but warning of the pitfalls. Pope Francis of late has warned repeatedly about the risk of young people being so attached to their cell phones that they stop face-to-face friendships.
The new document highlights the divisions that can be sown on social media, and the risk of users remaining in their "silos" of like-minded thinkers and rejecting those who hold different opinions. Such tendencies can result in exchanges that "can cause misunderstanding, exacerbate division, incite conflict, and deepen prejudices," the document said.
It warned that such problematic exchanges are particularly worrisome "when it comes from church leadership: bishops, pastors, and prominent lay leaders. These not only cause division in the community but also give permission and legitimacy for others likewise to promote similar type of communication," the message said.
The message could be directed at the English-speaking Catholic Twittersphere, where some prominent Catholic figures, including bishops, frequently engage in heated debates or polemical arguments that criticize Francis and his teachings.
The prefect of the communications office, Paolo Ruffini, said it wasn't for him to rein in divisive bishops and it was up to their own discernment. But he said the general message is one of not feeding the trolls or taking on "behavior that divides rather than unites."
Russia says U.S. Senator should say if Ukraine took his words out of context
MOSCOW, May 29 (Reuters) – Russia on Monday said U.S. Senator Lindsey Graham should say publicly if he believes his words were taken out of context by a Ukrainian state video edit of his comments about the war that provoked widespread condemnation in Moscow.
In an edited video released by the Ukrainian president's office of Graham's meeting with Volodymyr Zelenskiy in Kyiv on Friday, Graham was shown saying "the Russians are dying" and then saying U.S. support was the "best money we've ever spent".
After Russia criticised the remarks, Ukraine released a full video of the meeting on Sunday which showed the two remarks were not directly linked.
Russia's foreign ministry said Western media had sought to shield the senator from criticism and said that Graham should publicly state if he feels his words were taken out of context by the initial Ukrainian video edit.
"If U.S. Senator Lindsey Graham considers his words were taken out of context by the Ukrainian regime and he doesn't actually think in the way presented then he can make a statement on video with his phone," Foreign Ministry Spokeswoman Maria Zakharova said in a video posted on Telegram.
"Only then will we know: does he think the way that was said or was it a performance by the Kyiv regime?"
Graham's office did not immediately respond to a request for comment.
The initial video of Graham's remarks triggered criticism from across Moscow, including from the Kremlin, Putin's powerful Security Council and from the foreign ministry.
Graham said he had simply praised the spirit of Ukrainians in resisting a Russian invasion with assistance provided by Washington.
Graham said he had mentioned to Zelenskiy "that Ukraine has adopted the American mantra, 'Live Free or Die.' It has been a good investment by the United States to help liberate Ukraine from Russian war criminals."
Russia's interior ministry has put Graham on a wanted list after the Investigative Committee said it was opening a criminal probe into his comments. It did not specify what crime he was suspected of.
In response, Graham said: "I will wear the arrest warrant issued by Putin's corrupt and immoral government as a Badge of Honor.
"…I will continue to stand with and for Ukraine's freedom until every Russian soldier is expelled from Ukrainian territory."
A South Carolina Republican known for his hawkish foreign policy views, Graham has been an outspoken champion of increased military support for Ukraine in its battle against Russia.
Writing by Guy Faulconbridge; Editing by Nick Macfie
Our Standards: The Thomson Reuters Trust Principles.
Jamie Sarkonak: Liberals bring identity quotas to Canada Media Fund