Someone is using monkeypox to scam British Columbians – Bowen Island Undercurrent
The BC Centre for Disease Control is warning people that someone is using monkeypox in an attempt to scam the public.
The scam starts with an automated call claiming to have test results or exposure information regarding the virus.
"Public health does not use automated messages to notify individuals of infections or possible exposures," warned the BCCDC in a press release.
The monkeypox virus, which has been confirmed in 173 people in British Columbia, spreads by close, often skin-to-skin contact.
In its first stage, the virus leads to flu-like symptoms such as fever, chills, swollen lymph nodes and fatigue; in phase two, painful sores or blisters can develop across the body and last for two to three weeks.
After someone tests positive for a communicable disease like monkeypox, public health contact tracers will reach out to people to find who they may have exposed. The BCCDC says it will never ask for financial information during case or contact tracing.
Scammers have tried to deceive victims around contact tracing before. In one case reported to the Canadian Anti-fraud Centre, fraudsters posed as agents from the Public Health Agency of Canada, offering false COVID-19 test results as part of a scam.
The BCCDC is warning people to be on the lookout for fake phishing emails, texts and robocalls designed to steal personal and financial details.
Eligible British Columbians are encouraged to get vaccinated with a first and second dose of the monkeypox vaccine.
Flu shot uptake in children 'too low,' P.E.I. CPHO says – CBC.ca
With flu cases on the rise in the province, P.E.I.'s Chief Public Health Officer is urging parents to get their young children a flu shot.
Currently, just 19 per cent of children under the age of 10 have gotten a vaccine.
"I do think that's too low," said Dr. Heather Morrison, the province's chief public health officer. "On the other hand, we've had great uptake of our high dose influenza for those who are 65 years of age and up."
Morrison said there are some clinics on the weekend in Charlottetown through public health nursing and appointments are available "to really help those who may not be able to come during the week."
By Dec. 3 there have been 155 lab-confirmed cases, according to a P.E.I. government website. The median age of cases to date is 14 years old. The site says there was "widespread flu activity" last week on P.E.I. with flu activity "above expected levels for this time of year."
'They are getting better now'
Without vaccines, children four and under are most at risk of being hospitalized, Morrison said. That's exactly what happened to Island resident Shidhin Philip's youngest son, Adam, who was less than a month old when he was hospitalized with influenza and RSV.
"We were really scared," said Philip. "But we know we took him to the hospital at the right time, so that was a good decision."
On Wednesday, Philip brought two of his older children to the children's clinic in Sherwood to get their flu shot.
"They all had the flu, the sore throat, running nose, they had fever, they were throwing up. They were absent from school for two weeks," Philip said. "They are getting better now, I don't want to get it back again. So I took the appointment for the flu shot today."
But he says having vaccines available at public schools would make it easier for busy parents to get their children vaccinated.
"They can send the paper home, we can sign the consent," he said. "Instead of making an appointment or waiting [a] long time, you know, it can finish in one day."
Morrison says there are some logistical issues with making the vaccine available in schools, but it is something the province is potentially looking into for future years.
"It's something that we certainly would be very open to having that conversation with education, public health, nursing, Health P.E.I," she said. "It has been something that has been discussed over the years."
In the meantime, she encourages parents to make an appointment and hopes strong messaging, combined with the recent spike in flu cases, will motivate parents to book their kids' shots.
"Children are at school, and activities, we're all busy," she said. "But if we can get it now, get our children vaccinated, ourselves vaccinated, it will protect us in time for the holidays."
Visit P.E.I.'s weekly influenza summary and flu vaccination clinics websites for more information.
SARS-CoV-2 Seroprevalence Grew Rapidly in Canada
Editor's note: Find the latest COVID-19 news and guidance in Medscape's Coronavirus Resource Center.
By August 2022, 2½ years into the COVID-19 pandemic, most children and adults younger than 60 years had been vaccinated against SARS-CoV-2 or showed evidence of having been infected by the virus, new data suggest.
A Canadian seroprevalence study of almost 14,000 people found that fewer than 50% of people older than 60 years (the age group that is most vulnerable to severe outcomes) showed evidence of immunity from infection or had been vaccinated by August 2022. Older adults, who have the lowest infection rates but are at highest risk of severe outcomes, should continued to be prioritized for vaccination, according to the authors.
The data were published online December 5 in the Canadian Medical Association Journal.
Children Most Affected
Previous evidence suggests that a combination of infection and vaccination exposure may induce more robust and durable hybrid immunity than either infection or vaccination alone, study author Danuta Skowronski, MD, MHSc, an epidemiologist at the British Columbia Centre for Disease Control in Vancouver, told Medscape Medical News.
"Our main objective was to chronicle the changing proportion of the population considered immunologically naive and therefore susceptible to SARS-CoV-2," she added. "It's relevant for risk assessment to know what proportion has acquired some priming for more efficient immune memory response to the virus, because that reduces the likelihood of severe outcomes." Standardized seroprevalence studies are essential for informing COVID-19 response, particularly in resource-limited regions.
The investigators analyzed anonymized residual sera from children and adults in an outpatient laboratory network in British Columbia's Greater Vancouver and Fraser Valley region. They used at least three immunoassays per serosurvey to detect antibodies to SARS-CoV-2 spike (from vaccine) and to nucleocapsid antibodies (from infection).
The researchers determined any seroprevalence (vaccine-induced, infection-induced, or both) on the basis of a positive finding on any two assays. Infection-induced seroprevalence was also defined by dual-assay positivity but required both antinucleocapsid and antispike detection. Their estimates of infection-induced seroprevalence indicated considerable underascertainment of infections by standard case-based surveillance reports.
During the first year of the pandemic, when public health measures to curtail viral transmission were in place, the study population's seroprevalence rate was less than 1% for the first three measurements. It was less than 5% by January 2021. With age-based vaccine rollouts, however, seroprevalence increased dramatically during the first half of 2021 to 56.2% by May–June 2021 and to 83% by September–October 2021. More than 85% of the population remained uninfected.
Infection-induced seroprevalence was less than 15% in September–October 2021 until the arrival of the Omicron waves, after which it rose to 42.5% by March 2022 and 61.1% by July–August 2022. Combined seroprevalence from vaccination or infection was more than 95% by the summer, with most children, but fewer than half of adults older than 60 years, showing evidence of having been infected.
"We found the highest infection rates among children, closely followed by young adults, which may reflect their greater interconnectedness, including between siblings and parents in the household, as well as with peers in schools and the community," the authors write. They note that the low cumulative infection rates among older adults may reflect their higher vaccination rates and greater social isolation.
US data show similar age-related infection rates, but data among children from other Canadian provinces are limited, the authors write.
Broadly Applicable Findings
Commenting on the study for Medscape, Marc Germain, MD, PhD, vice president of medical affairs and innovation at Héma-Québec in Quebec City, said that the pattern observed in British Columbia is representative of what happened across Canada and the United States, including the sweeping effect of the Omicron variant and the differences in impact according to age. "But regional differences might very well exist — for example, due to differential vaccine uptake — and are also probably related in part to the different testing platforms being used," he said. Germain was not involved in the study.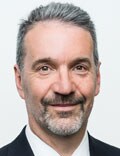 Caroline Quach-Thanh, MD, PhD, a pediatrician and epidemiologist-infectologist at the University of Montreal, pointed out that in Quebec, seroprevalence surveys that were based on residual blood samples from children and adults who visited emergency departments for any reason showed higher rates of prior infection than the British Columbia surveys. "But Dr Skowronski's findings are likely applicable to settings where some nonpharmacological interventions were put in place, but without strict confinement — and thus are likely applicable to most settings in the US and Canada." Quach-Thanh was not involved in the study.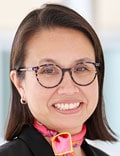 She added that the use of residual blood samples always entails a risk for bias, "but the fact that the study method was stable should have captured a similar population from time to time. It would be unlikely to result in a major overestimation in the proportion of individuals positive for SARS-CoV-2 antibodies."
A recent global meta-analysis found that while global seroprevalence rates have risen considerably, albeit variably by region, more than a third of the world's population is still seronegative to the SARS-CoV-2 virus.
The Public Health Agency of Canada and the Michael Smith Foundation for Health Research provided funding for the study. Skowronski has received institutional grants from the Canadian Institutes of Health Research and the British Columbia Centre for Disease Control Foundation for Public Health for other SARS – CoV-2 work. Germain and Quach-Thanh have disclosed no relevant financial relationships.
CMAJ. Published online December 4, 2022. Full text
Diana Swift is a freelance medical journalist based in Toronto.
Exposure to SARS-CoV-2 vaccination and infection may provide more durable immunity: Canadian study – LabPulse
A study published in the Canadian Medical Association Journal (CMAJ) on Monday points to a significant change in the proportion of the Canadian population with SARS-CoV-2 antibodies over the first two and a half years of the pandemic and the probability that exposure to both vaccination and infection provides the most durable immunity.
The study, conducted by the British Columbia Centre for Disease Control (BCCDC) and involving almost 14,000 people, provides a clear view of the changing antibody landscape during the pandemic, and its findings hold implications for pandemic risk assessment and response, according to the authors.
During the pandemic, there was a change from virtually all pediatric and adult participants being immunologically naïve and susceptible to SARS-CoV-2 to almost all having been immunologically primed through vaccination or infection, or both.
By August 2022, most children and adults younger than 60 living in the lower mainland region of British Columbia, the location of the study participants, had acquired evidence of both SARS-CoV-2 vaccination and infection.
In the first year of the pandemic, most participants were immunologically naïve, or susceptible to the virus. "Thereafter, age-based vaccine roll-out dramatically changed the immunoepidemiological landscape such that, by September 2021, more than 80% of the study population had antibody evidence of immunological priming, while more than 85% remained uninfected," the authors wrote.
Exposure to vaccination and infection "likely provides stronger, broader, and more durable hybrid immunity than either exposure alone, especially against severe outcomes," the researchers added.
The findings related to the change in proportions of immunologically-naïve and immunologically-primed populations holds significant implications for pandemic risk assessment and response, the team observed.
"That is because primed individuals are expected to have swifter immune memory responses to reduce the risk, especially of severe outcomes, from novel viruses like SARS-CoV-2," Dr. Danuta Skowronski, principal investigator and lead author of the study, said in an email. "Our serosurvey shows we are now much better poised to achieve [a reduced risk of severe outcomes] compared to the start of the COVID-19 pandemic."
Older adults remain the most susceptible to severe outcomes. This population "remains most consistent with immunization goals to prevent serious morbidity and preserve health care capacity as the 2022-23 respiratory virus season begins," the authors wrote.
Consequently, they suggested, older adults should be prioritized for vaccination.
The BCCDC had launched a SARS-CoV-2 baseline serosurvey in March 2020. "Baseline assessment was followed by additional serosurveys that spanned the time from mRNA vaccine availability in mid-December 2020 through seven pandemic waves associated with multiple variants of concern to August 2022," the study authors wrote.
Eight cross-sectional serosurveys were conducted between March 2020 and August 2022, chronicling the evolution of pediatric and adult seroprevalence.
Participants were split into several age groups: 0-4; 5-9; 10-19; 20-29; 30-39; 40-49; 50-59; 60-69; 70-79; and 80 years or older. The team excluded individuals seeking SARS-CoV-2 antibody testing and residents of long-term care, assisted-living, and correctional facilities because of different pretest likelihood of positivity.
The first two serosurveys sampled 100 sera per age group; subsequent surveys sampled 200 per age group. The researchers obtained residual sera from the outpatient laboratory network LifeLabs and used at least three commercially available chemiluminescent immunoassays that target either the spike or nucleocapsid proteins for SARS-CoV-2. From this, they analyzed the antibody landscape and estimated seroprevalence in the population due to vaccination, infection, or both.
"By January 2021, we estimated that any seroprevalence remained less than 5%, increasing with vaccine rollout to 56% by May-June 2021, 83% by September-October 2021, and 95% by March 2022," the authors wrote.
Infection-induced seroprevalence was low throughout September and October 2021, but increased with the emergence of a series of Omicron waves by March 2022 to 42% and by July and August 2022 to 61%.
Additionally, by August 2022, "[70% to 80%] of children younger than 20 years and [60% to 70%] of adults aged [20 to 59] years had been infected, but fewer than half of adults aged 60 years and older had been infected," they continued.
The research team has plans to conduct further studies. "We plan further serosurveys among children, young adults, and most notably seniors to inform evolution in vaccine and infection-induced seroprevalence as relevant to ongoing risk assessment," Skowronski said.