Son of 2 Portapique victims says 2011 warning on gunman should have prevented attack – CBC.ca
The son of two people killed in last month's mass shooting in Nova Scotia believes a 2011 warning to police that gunman Gabriel Wortman had a stash of guns and wanted "to kill a cop" should have prevented the tragedy from ever happening.
The tip, according to records recently obtained by CBC News, was sent to police agencies across Nova Scotia, but RCMP can't say what, if anything, was done with it.
"I'm angry more than anything. I'm angry that 22 people lost their lives and I really, truly believe that this could have been prevented," said Ryan Farrington, whose mother and stepfather, Dawn Madsen and Frank Gulenchyn, were killed in the April 18-19 massacre.
Farrington's parents lived in Portapique, N.S., and moved from Oshawa, Ont., 10 years ago. Farrington's mother was originally from Nova Scotia and always wanted to move back. The couple loved living by the ocean.
Farrington said there are still a lot of unanswered questions about the tragedy, as well as the 2011 tip.
An RCMP spokesperson said the force typically only keeps warnings like that for two years.
"We can't speak about specifics of the follow-up to the 2011 bulletin because our database records have been purged as per our retention policies," Cpl. Jennifer Clarke said in an email.
"Preliminary indications are that we were aware and at minimum provided assistance to [Halifax Regional Police], which aligns with the RCMP's approach for such enquiries (sic)."
The tip was initially sent to the Truro Police Service, who then shared it with the Criminal Intelligence Service of Nova Scotia, a network of policing agencies that includes the RCMP.
Halifax Regional Police did investigate the tip at the time because Wortman has a home in Dartmouth, but determined any information about weapons was related to his cottage property in Portapique, which was outside its jurisdiction. Halifax Regional Police said that information was shared with the RCMP.
"I don't understand why [the 2011 bulletin] would be erased after two years, knowing that there is a highly volatile person in the area, especially mainly with the weapons being at his Portapique addresses," Farrington said.
He said he was told by RCMP that the Truro police had information that could have prevented the massacre, but that it wasn't shared with them. The Truro Police Service said they never had any direct dealings with Wortman, who lived outside their coverage area, but shared all the information available nine years ago with other police agencies because of how serious it was.
The documents obtained by CBC through access to information show that one day after the 2011 bulletin, someone at the RCMP followed up with Cpl. Greg Densmore, the Truro officer who wrote the officer safety bulletin. In that exchange Densmore passed along details about the truck and jeep Wortman is believed to have used to drive between Dartmouth and Portapique.
"There's just so much we need to know and we're not getting answers," Farrington said.
He hopes the federal government calls a public inquiry that would address questions such as what the RCMP knew and when, how Wortman was able to bring in weapons illegally across the Canada-U.S. border, how he was able to get a police uniform and outfit his vehicle to look like an RCMP cruiser.
Federal inquiry
Nova Scotia Justice Minister Mark Furey told CBC's Mainstreet on Friday that an inquiry into the shooting should be handled by the federal government because there are limits to what the province could do.
Furey, who is a retired Mountie, said many of the major players involved in the situation are federal agents, including the RCMP, the Canada Border Services Agency and the firearms registry.
He said an inquiry should be collaborative so the agencies that answer to different levels of government would be compelled to answer questions and implement any recommendations made.
Furey would not say if Nova Scotia would seek an inquiry if the federal government doesn't.
"Those would be circumstances I would address at the time," he said.
If you are seeking mental health support during this time, here are resources available to Nova Scotians.
MORE TOP STORIES
Another Vancouver strip club reports possible coronavirus case
After recently notifying the public about potential coronavirus exposure at Brandi's Show Lounge, Vancouver Coastal Health issued a COVID-19 exposure to recent patrons of another Vancouver strip club – this time the No.5 Orange.
In a statement on Tuesday afternoon, health officials said they are notifying patrons who visited the venue at 205 Main Street in the "evening hours" on Canada Day, that "an individual who tested positive for COVID-19 attended No5 Orange on that date."
They note, however, that "there is no known risk to anyone who attended the No.5 Orange outside that date [and] there is no ongoing risk to the community."
There is also "no evidence" that this exposure is linked to recent ones at Brandi's Exotic Show Lounge or the Hotel Belmont.
Still, as a precaution, health officials are advising people who attended the No. 5 Orange on July 1 to monitor themselves for 14 days.
"As long as they remain healthy and do not develop symptoms, there is no need to self-isolate and they should continue with their usual daily activities," officials said.
For those with no symptoms, "testing is not recommended because it is not accurate or useful." However, anyone who does develop symptoms should "seek testing and immediately self-isolate."
Source:| News – Daily Hive
Canadian company to collaborate on potential coronavirus vaccine with GSK – Global News
The world's largest vaccine-maker GSK has put its vaccine booster technology to work in a potential new COVID-19 shot, to be developed with a Canadian biopharmaceutical company backed by tobacco company Philip Morris.
Rather than developing its own vaccine in the global race to combat the pandemic, GSK has instead focused on contributing its adjuvant technology to at least seven other global companies, including Sanofi and China's Clover.
READ MORE: Canadian company announces COVID-19 vaccine candidate
The latest deal, with Canadian firm Medicago, uses plant-based technology that differs from GSK's other coronavirus-partnerships and boosts the London-listed company's chances of finding a successful candidate and scaling production relatively quickly.
There are no approved vaccines for the respiratory illness caused by the new coronavirus, but 19 vaccines are being trialed in humans globally and some treatments, such as Gilead's remdesivir, have been approved in certain regions.

5:09


When will a COVID-19 vaccine be ready?



Medicago's approach, already used in a flu vaccine awaiting Canadian approval, takes the leaves of a plant as bioreactors to produce one of the three spike proteins of the novel coronavirus, the S-spike, which can be then used in the vaccine with GSK's adjuvant.
[ Sign up for our Health IQ newsletter for the latest coronavirus updates ]
GSK said on Tuesday the companies aimed to make their vaccine available in the first half of next year and produce about 100 million doses by the end of 2021. An early-stage human trial of three different dosage levels is expected to begin in mid-July.
Adjuvants, or efficacy boosters, are added to some vaccines to increase the immune response with the aim of achieving more lasting immunity against an infection.
READ MORE: The race for a vaccine — China leads the way in a potential coronavirus treatment
Medicago, headquartered in Quebec City, Canada, is privately owned. PMI has a 33% stake, and Mitsubishi Tanabe Pharma holds the remainder.
PMI has said it is evaluating options for its stake in Medicago. It was not immediately available for further comment.
EIA Raises Brent Crude Oil Price Outlook – OilPrice.com
By Julianne Geiger – Jul 07, 2020, 3:30 PM CDT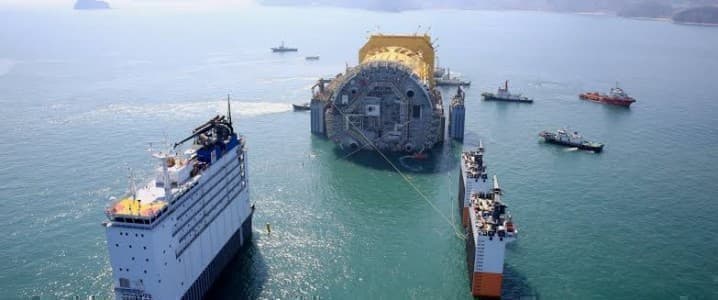 The Energy Information Administration raised its price outlook for Brent crude to $41 per barrel for the second half of 2020—this is $4 per barrel higher than the EIA's forecast last month.
In its Short-Term Energy Outlook (STEs expectation that global oil inventories will continue to decline in the second half of the year and throughout next year.
"EIA expects high inventory levels and surplus crude oil production capacity will limit upward price pressures in the coming months, but as inventories decline into 2021, those upward price pressures will increase," the EIA said in a summary of its monthly report.
Specifically, the EIA is forecasting that global liquid fuel inventories will rise at a rate of 6.7 million bpd in H1 2020, and then decline at a rate of 3.3 million bpd in H2 2020. Finally, in 2021, the EIA expects that inventories will decline further by 1.1 million bpd.
The EIA expects U.S. oil production to fall this year and next, with WTI prices sitting below $50 per barrel through next year. The EIA's expectation is that oil production in the United States will average 11.6 million barrels per day this year, and 11.0 million bpd next year. This is off from an average of 12.2 million bpd last year. The EIA expects U.S. liquid fuels consumption to fall this year by an average of 2.1 million bpd from 2019, to 18.3 million bpd.
The EIA cautions, however, that this month's projections for U.S. oil production were made prior to the court-ordered closure of the Dakota Access Pipeline. Energy Transfer Partners plans to file a motion to stay that decision.
By Julianne Geiger for Oilprice.com
More Top Reads From Oilprice.com: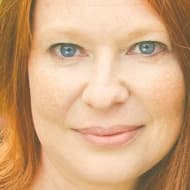 Julianne Geiger
Julianne Geiger is a veteran editor, writer and researcher for Oilprice.com, and a member of the Creative Professionals Networking Group.