Sony Stresses Japan Is of Utmost Importance After Report Claims Company's Interest Has Drifted – Push Square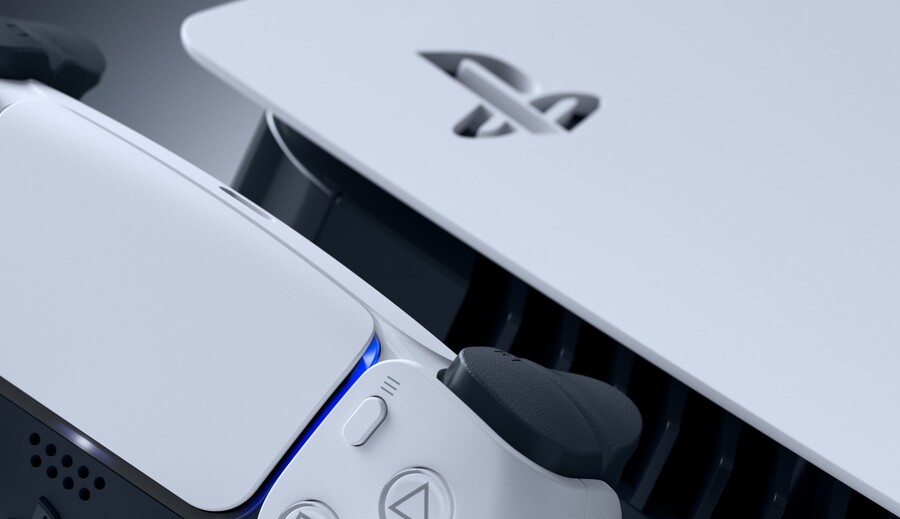 Sony's said that its "home market remains of utmost importance", after a Bloomberg report claimed the company's interest in its native Japan is waning. The platform holder is now largely run by Europeans, while its headquarters have moved to San Mateo in the United States. All of this, combined with dwindling home console sales in the territory, have culminated in the firm's "attention […] drifting away", according to one analyst.
Bloomberg reports, citing a "senior figure" within PlayStation, that management was disappointed by Japan's performance with the PlayStation 4. As a result, the article claims that the region has been side-lined in the planning for the PlayStation 5's launch, with local retailers hinting that they've received a hardware allocation barely any bigger than the PlayStation 3. The system is set to release in the region next week, while Europe will have to wait until later in the month.
Of course, it's worth pointing out that the PS4 has sold fewer units in Japan than the PS3 managed. Despite that, the PS4 has significantly outsold the PS3 on a global basis, and it's also been more profitable, with record PlayStation Plus subscriptions, for example. Nevertheless, the manufacturer has continued to invest in Japanese publishers, with Final Fantasy 16 and Resident Evil Village both being positioned as key PS5 titles – the latter is even a timed exclusive.
The article continues, however, that Sony is scaling back operations at its Japan Studio, with its US office believing "the PlayStation business doesn't need games that only do well in Japan", according to unnamed employees. This is despite it actually expanding earlier in the year. The report adds that Microsoft – currently on an acquisition spree, of course – has been in talks with various Japanese developers to buy up local teams, but has nothing to announce on that front yet.
This is a report that, frankly, will send shockwaves through enthusiast communities – but honestly, there's very little that's surprising about it. Nintendo has a stranglehold on the Japanese games market right now, and despite that, Sony has enjoyed one of its greatest console generations yet. Clearly it still cares about Japanese games, but if there are finite resources, then it's only natural that it will gravitate towards the territories still buying its products in droves.
Amazon dumps driver who drove off with boy's birthday PS5 – Eurogamer.net
Amazon says it will no longer work with a courier who drove off with at least one of the company's many missing PlayStation 5 consoles.
The unnamed driver was captured on CCTV by Oxfordshire mum Jenni Walker, who had bought a PS5 as a birthday gift for her son.
Speaking to Eurogamer this afternoon, Walker said her son – who turned 16 the day PS5 launched in the UK – had not wanted the driver to get into any trouble.
But CCTV footage, shared on social media by Walker's husband Richard, appears to show the driver handling a large PS5-shaped box at the back of his van. After delivering other packages, the driver then puts the big box back and drives away.
The Walker family initially contacted Amazon, and went through a similar process with customer support I've now heard dozens of times in the past week from the many, many people similarly affected.
In short, Amazon initially said it would investigate, gave some hope of a replacement being delivered, then later issued a refund.
Walker told me she, like many others I've spoken to, tried to refuse a refund for some time, believing this would end the contract between her and Amazon, and their responsibility to deliver the console she'd paid for.
She was initially offered a £5 gift voucher in compensation, though this was eventually raised to £50.
Walker's daughter, meanwhile, drove in person to the local Amazon depot and confronted the site's boss with the CCTV footage, saying it showed one of his drivers speeding away with the £450 next-gen console. The site's boss confirmed the driver shown on camera was one of his employees, and said they would be fired.
"We have very high standards for our delivery service providers and how they serve customers," Amazon said today in a statement to Walker's local paper, Oxford Mail, which also picked up the story. "The delivery associate will no longer be delivering on behalf of Amazon."
As for Walker and her son, the hunt is on again for another PS5 – though she has decided to avoid the scalpers on eBay. Not only are the consoles there overpriced, but it may be that's where her son's original PS5 ended up.
Last week, Amazon promised to "put it right" for every PlayStation 5 customer who did not receive the console they'd paid for, after many received alternative items or simply nothing at all.
Yesterday, we checked in with some of those affected to see how things are going, and if Amazon had kept its word…
The Best iPhone 8 Black Friday & Cyber Monday Deals (2020) Identified by Retail Fuse – GlobeNewswire
The top iPhone 8 and 8 Plus smartphone deals for Black Friday & Cyber Monday 2020, featuring the best unlocked and carrier-locked Apple iPhone discounts
Compare the top Apple iPhone 8 deals for Black Friday & Cyber Monday, featuring iPhone 8 Plus and 8 smartphone (unlocked and carrier-locked) sales in 256GB, 128GB, and 64GB storage configurations. Find the best deals in the list below.
Best iPhone 8 Deals:
Best iPhone Deals:
Want some more deals? Check out Walmart's Black Friday & Cyber Monday sale and Amazon's Black Friday & Cyber Monday sale for even more active savings. Retail Fuse earns commissions from purchases made using the links provided.
About Retail Fuse: Retail Fuse reports the latest retail news. As an Amazon Associate and affiliate Retail Fuse earns from qualifying purchases.
Contact: Andy Mathews (andy@nicelynetwork.com)
The Best iPhone 11 (Pro Max, Pro) Black Friday & Cyber Monday Deals 2020 Reported by Spending Lab – Business Wire
BOSTON–(BUSINESS WIRE)–Black Friday experts at Spending Lab have identified the top Apple iPhone 11 smartphone deals for Black Friday & Cyber Monday, including the best savings on unlocked and network-locked iPhone 11 Pro Max, 11 Pro, and 11 handsets. Links to the top deals are listed below.
Best iPhone 11 Deals:
Best iPhone Deals:
Looking for more deals? Click here to compare the full range of active deals at Walmart's Black Friday & Cyber Monday sale and click here to see Amazon's live Black Friday & Cyber Monday deals. Spending Lab earns commissions from purchases made using the links provided.
About Spending Lab: Spending Lab research and report on online sales events. As an Amazon Associate and affiliate Spending Lab earns from qualifying purchases.