Stardust: Oldest material on earth found inside meteorite – Al Jazeera English
A meteorite that crashed into rural southeastern Australia in a fireball in 1969 contained the oldest material ever found on Earth, stardust that predated the formation of our solar system by billions of years, scientists said on Monday.
The oldest of 40 tiny dust grains trapped inside the meteorite fragments retrieved around the town of Murchison in Victoria state dated from about seven billion years ago, about 2.5 billion years before the sun, Earth and rest of our solar system formed, the researchers said.
In fact, all of the dust specks analysed in the research came from before the solar system's formation – known as "pre-solar grains" – with 60 percent of them between 4.6 and 4.9 billion years old and the oldest 10 percent dating to more than 5.6 billion years ago.
Philipp Heck, curator of meteorites at Chicago's Field Museum which has a piece of the meteorite in its collection, examined the pre-solar grains.
"They're solid samples of stars, real stardust," Heck, who led the research published in the scientific journal Proceedings of the National Academy of Sciences, said in a statement.
When the first stars died after two billion years of life they left behind the stardust, which formed into the block which fell to earth as the meteorite in Australia.
The findings were "extremely exciting," he added.
How stars formed
Although researchers first identified the grains in 1987 their age could not be determined.
But Heck and other colleagues recently used a new method to date these grains, which are microscopic in size.
They are from silicon carbide, the first mineral formed when a star cools.
To separate the ancient grains from the relatively younger ones, scientists crushed fragments of the meteorite into a powder. Then they dissolved it in acid, which left only the pre-solar particles.
"It's like burning down the haystack to find the needle," says Heck.
When dust is in space it is exposed to cosmic rays which slowly change its composition. This allows researchers to date it.
Ten years ago, only 20 grains from the meteorite were dated by a different method. Now, researchers have been able to determine the age of 40 grains, most of which are between 4.6 billion and 4.9 billion years old.
These ages correspond to the moment when the first stars began to break up, and since that type of star lived for two to 2.5 billion years, the stardust can be as old as seven billion years.
"These are the oldest solid materials ever found, and they tell us about how stars formed in our galaxy," Heck said.
The new dating by this team confirms an astronomical theory which predicted a baby boom of stars before the formation of our sun, instead of a constant rhythm of star formation.
"We basically came to the conclusion that there must have been a time in our galaxy when more stars formed than normal, and at the end of their lives they become dust producing," Heck told AFP news agency.
Scientists previously had found a pre-solar grain in the Murchison meteorite that was about 5.5 billion years old, until now the oldest-known solid material on Earth.
The oldest-known minerals that formed on Earth are found in rock from Australia's Jack Hills that formed 4.4 billion years ago, 100 million years after the planet itself.
Fireworks canceled this calendar year? Look at the lunar eclipse 'Buck Moon' instead – Aviation Analysis Wing
ATLANTA (CNN) — If your family's Fourth of July fireworks ideas are up in smoke mainly because of the pandemic, watch the sky for a lunar eclipse alternatively.
On July 4, just soon after 11 p.m. ET, the moon will start out its short term new appear. For precisely two hours and 45 minutes, the moon will go by means of the feathered outer shadow solid from Earth, developing a partial penumbral lunar eclipse.
A penumbral lunar eclipse happens when the moon passes as a result of the faint penumbra shadow solid by Earth. The moon misses the Earth's umbral shadow, which is most effective known for creating whole and partial lunar eclipses.
This function may possibly not be as illustrious as a partial or complete lunar eclipse the place areas of the moon appear to be to disappear.
Still, a visible darkening of the moon's area will be seen with no a telescope. The eclipse will commence at 11:07 p.m. ET and last as a result of 1:52 a.m. ET, with peak darkening developing just following midnight.
Throughout this time, it will also peak as the entire moon — nicknamed the Buck Moon — just right after midnight on Sunday morning. It will seem reverse the Sunshine (in Earth-dependent longitude) at 12:44 a.m. ET, according to NASA.
"The Maine Farmer's Almanac 1st posted 'Indian' names for the total Moons in the 1930's," in accordance to NASA. "In accordance to this almanac, as the full Moon in July and the 1st comprehensive Moon of summer season, the Algonquin tribes of what is now the northeastern United States termed this whole Moon the Buck Moon."
The July full moon also has been known as Thunder Moon, Hay Moon, Mead Moon, Rose Moon, Guru Moon and Dharma Day.
This party is just the beginning of an astronomical thirty day period.
If the clouds get in the way of your lunar eclipse viewing, mark your calendar for these other July astronomical situations.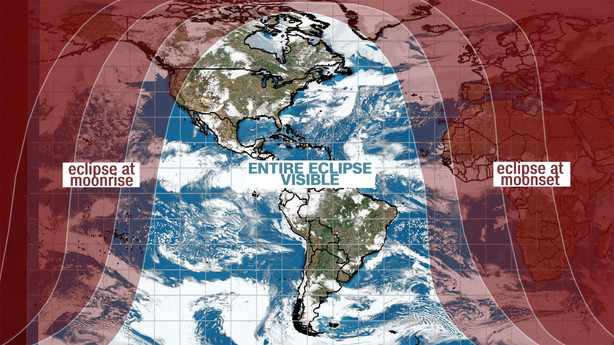 A fantastic conference of planets, identified by astronomers as a conjunction, will occur every night time this summertime. In mid-July, Jupiter and Saturn will make their closest tactic to Earth in 20 a long time.
Anticipate a brighter than normal illumination of the planets as they consider heart stage throughout the horizon. Jupiter usually takes the cake, however, as it's expected to outshine Saturn by 15 moments.
The biggest planets of our solar system will follow every single other westward throughout the evening sky.
They will be bundled brightly with each other overhead, creating their most dazzling exhibit of the 12 months.
The capstone of the July astronomy calendar will be marked by two meteor showers peaking on the exact night time.
At their peak, the Alpha Capricornids and the southern Delta Aquariids will deliver about 20 to 25 obvious meteors for every hour.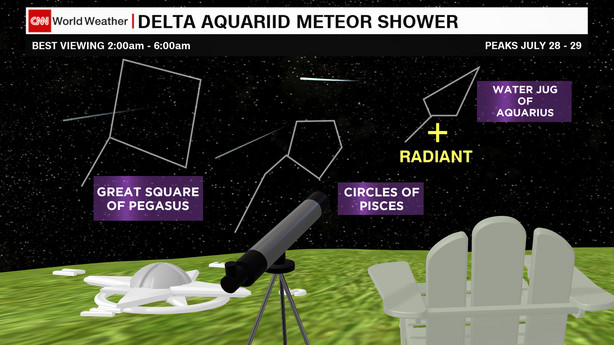 The event will take place on the evening of July 28, lasting into July 29.
The waning crescent moon and ideal summer months temperatures will make for perfect viewing ailments for the dual July meteor showers.
Now we just need to have the clouds to participate, much too, in hopes of very clear skies to check out streaking meteors.
The-CNN-Wire™ & © 2018 Cable News Network, Inc., a Time Warner Company. All legal rights reserved.
×
Pics
Far more tales you may well be interested in
Beetle abundance attributed to forest fires – The Sudbury Star
White-spotted sawyers can bite, but won't if you don't bug them
Beetle-mania seems to be gripping Sudbury lately as numerous black bugs with hard wings and long antennae make their presence known — and occasionally felt.
These insects — casually referred to as pine or longhorned beetles, but properly known as white-spotted sawyers — are capable of delivering a nip, although it's not really their nature to go looking for a fight, according to a forest entomologist.
"It's not that they are aggressive and attacking people," says Taylor Scarr, research director of integrated pest management with the Great Lakes Forestry Centre in Sault Ste. Marie.
"If you are a beetle on the side of a tree and a bird comes along to pick you off, the natural defence is to try to hold on with your feet and those strong mandibles," he says. "So if you pick one up like a bird tries to pick them up, they grab your skin because that's what they're on, and to them they are on the trunk of a tree."
Scarr says the beetles, distinguished by a white spot at the back of their necks, are native to Ontario and appear every year, but may be more conspicuous in Sudbury right now because of events that occurred a couple of years ago.
"Adults lay their eggs under the bark of recently dead or dying trees, and the grubs tunnel in there and come out two years afterwards," he said. "So what we're seeing now in the Sudbury area, I think, is all the beetles that have come out of trees that were killed in the Temagami and Parry Sound fires two years ago."
He says beetles can travel a couple hundred kilometres to find a new food source, and those that emerged from the burnt-over areas would be quite plentiful, as the fires created a lot of good beetle habitat.
Sudburians might also be more aware of the beetles this year simply because "people are at home more" due to COVID-19, he suggests. "So they are seeing more."
The adult beetles are about three-quarters of an inch long, sometimes as long as an inch, with antennae that can be three times as long as their bodies.
At this time of year the adults would be mating and dining on the bark of twigs in preparation for egg-laying.
"Before they lay their eggs, they do what is called maturation feeding, so they feed on the twigs of conifer trees," says Scarr. "They need to feed on live twigs to mature the eggs."
The bugs are awkward flyers, he notes, as they have two sets of wings. "They have hard wings that cover the abdomen and underneath that are the membraneous wings they actually fly with, so for that beetle to fly they have to lift the hard wings," he says. "They're cumbersome and it takes a lot of energy to fly, but they can certainly do it."
Females have a more mottled appearance than the males, but "both have a single white spot at the base of the hard wings on the back, behind the head."
People will sometimes confuse a female sawyer with an invasive Asian beetle, says Scarr, as both have long antennae and speckled backs, but the invader is "a bigger, more robust insect, with white markings that are much sharper."
In China, the Asian beetle is sometimes called a "starry sky beetle," he says, for its constellation of white spots.
Scarr says the intruder can hitchhike on wooden pallets and has been documented twice in Ontario — in the Toronto/Vaughn area in 2003, and a decade later in the Toronto/Mississauga area — but in both cases the Canadian Food Inspection Agency launched an aggressive eradication program and just last week announced that this strategy has proven successful.
Ontarians are still urged to keep an eye out for the foreign critters, however, as they can wreak much more havoc on local tree species.
"It's a very serious pest because it likes hardwoods, and unlike the white-spotted sawyer beetle, it can attack and kill healthy trees," says Scarr. "It has a real preference for maples, so if it were to get out and spread, it would devastate not only the hardwood industry but the maple syrup industry."
Examples of the invasive beetle have been found recently in South Carolina, and it's taken root in a few other U.S. states, as well as Europe, he notes.
Our homegrown sawyer beetle, meanwhile, is feared in Europe and Asia, as it carries a parasitic worm that can cause a wilt disease in their trees.
Here in Ontario, however, the sawyer doesn't pose a big problem, although crews working in wildfire zones are not too keen on them. "They can drop down your shirt or coveralls while fighting a forest fire and be quite a nuisance," notes Scarr.
In rare cases, they can also create an unpleasant shock for a homeowner who utilized air-dried lumber to frame their building.
"If the wood isn't kiln-treated, sometimes the grubs will survive," says Scarr. "I've had five or six reports where, three to four years after someone built their home, they had the beetles come out through the drywall."
They can also be a problem at times for lumber companies if they infest trees intended for sawmills.
For the most part, though, the beetles are simply going about their business in the bush, contributing to regeneration by hastening the decomposition process.
"If a forest fire kills the trees, they can't stand up forever and occupy the site," says Scarr. "So the beetles come in and start to chew on the trees; fungi and other insects invade them; and eventually they rot and fall down and get replaced by something else."
They also provide food to birds and other critters. Pileated woodpeckers, especially, seem to have a good nose — or more to the point, ear — for the grubs.
"They can hear them when they are inside a tree, just like we can, making a chewing noise," the forest pest expert says.
The species in fact got its name for the grinding racket its teeth can make, like that of a saw passing through wood. (Sawyer, by the way, is pronounced like Tom Sawyer, the famous Mark Twain character.)
While many find the wood borers unappealing, Scarr encourages residents to try to "ignore them," or at least tolerate them, as it won't be long before they are done their mating and egg laying, at which point the adults begin to die off.
"You usually seem them around this time, in June and early July, but later in the summer you might just see the odd one," he says.
In the meantime, "they don't harm anything," he says. "They're just a natural part of the ecosystem."
Anyone who has experienced the sensation of mandibles on skin may, of course, protest that "harm" is indeed something that can be inflicted by a sawyer beetle.
But even this isn't apt to happen too often, Scarr maintains.
"I've handled lots and I have never been bitten," he says. "You just have to grab them behind the head."
New cadence : Going viral: Why Canadian sparrows have changed their tune – RTL Today
Members of a Canadian sparrow species famous for their jaunty signature song are changing their tune, a curious example of a "viral phenomenon" in the animal kingdom, a study showed Thursday.
Bird enthusiasts first recorded the white-throated sparrow's original song, with its distinctive triplet hook, in the 1950s.
Canadians even invented lyrics to accompany the ditty: "Oh my sweet, Ca-na-da, Ca-na-da, Ca-na-da."
But starting from the late 20th century, biologists began noticing that members of the species in western Canada were innovating.
Instead of a triplet, the new song ended in a doublet and a new syncopation pattern. The new ending sounded like "Ca-na, Ca-na, Ca-na."
Over the course of the next two decades, this new cadence became a big hit, moving eastward and conquering Alberta, then Ontario. It began entering Quebec last year.
It's now the dominant version across more than 2,000 miles (3,000 kilometers) of territory, in an extremely rare example of the total replacement of historic bird dialect by another.
Scientist Ken Otter at the University of Northern British Columbia, and his colleague Scott Ramsay from Wilfrid Laurier University, described the dizzying pace of this transformation in the journal Current Biology.
"What we're seeing is like somebody moving from Quebec to Paris, and all the people around them saying, 'Wow, that's a cool accent' and start adopting a Quebec accent," Otter told AFP.
Their work was based on 1,785 recordings between 2000 and 2019, the majority made by them but with contributions from citizen-scientists, who posted the files on specialist sites like xeno-canto.org.
In the western province of Alberta, about half of the recorded songs ended with the triplet in 2004; ten years later, all the males had adopted the doublet.
In 2015, half of western Canada had converted to the doublet version, and by last year, the new song had been well established on the western tip of eastern Quebec province.
At this rate, the historic triplet version may soon exist only in tape recordings.
– Bird influencers –
The males of the species sing to mark their territory, and their songs all share a common structure. Usually, if a variation appears, it remains regional and doesn't make headway in neighboring territories.
The study represents the first time scientists have been able to show this kind spread at huge geographic scale, said Otter.
So how did it happen?
Probably in the same way that children return from summer camp humming new tunes: songbirds from different parts of Canada winter in the same parts of the United States, then return to their own homes in spring.
The researchers verified this theory by tagging a few of the birds.
So it was that in the plains of Texas and Kansas, the new song's first adopters from western Canada — avian influencers, if you will — popularized the trend among their eastern brethren.
Previous work has shown that young birds can pick up a foreign song after listening to a recording.
But to truly understand why the males were willing to abandon the old song that had once served them well, the scientists have to rely on theories.
Otter believes it may be because females were more attracted to the new song, so young males rushed to adopt it.
"There seems to be some advantage to adding novel elements into your song that make the song, not necessarily more attractive, but increases people's attention to it," said Otter.
Going back to the human example, it would be akin to "if all the French women in Paris thought that a Quebec accent sounded much more interesting than a Parisian accent, and so everybody starts adopting a Quebec accent."
The hypothesis remains unverified.