Stocks resume losses after relief rally falters
U.S. stocks cascaded Thursday morning as recession jitters returned to Wall Street after a fleeting relief bounce in the previous session spurred by the Bank of England's bond-buying move.
The S&P 500 plummeted 1% early into the session, while the Dow Jones Industrial erased more than 200 points, or around 0.8%. The technology-focused Nasdaq Composite sank 1.4%.
On the economic data front, initial jobless claims slid to 193,000, the lowest since April, in the week ended Sept. 24 from a downwardly revised 213,000 the prior week, the Labor Department said Thursday. Economists called for 215,000 claims, according to consensus estimates compiled by Bloomberg.
Elsewhere, a third reading from the Commerce Department on gross domestic product (GDP) showed U.S. economic activity contracted at an annualized 0.6%.
In corporate news, CarMax (KMX) shares tumbled 14% after the vehicle buyer reported second quarter earnings that missed Wall Street estimates, citing "affordability challenges" that weighed on sales.
Bed Bath & Beyond (BBBY) fell on Thursday after the company posted a wider quarterly loss as persistent merchandising and inventory snafus and inflationary pressures hit the home goods retailer. Shares fell about 2%.
The renewed risk-off mood places all three major averages on pace to give up gains that came after England's central bank said Wednesday it would resume bond purchases to help stabilize financial and currency markets. Investors celebrated the shift away from aggressive policy tightening by officials in recent months. The S&P 500, Dow, and Nasdaq each rallied roughly 2%.
EY Parthenon Chief Economist Gregory Daco said in a note that "the absence of proper policy coordination along with the speed and synchronization of rate hikes" risks an "excessive and disorderly tightening of financial conditions."
"In the UK, the economic outlook has recently taken a turn for the worse with the release of Prime Minister Liz Truss' budget leading to a market rout, with treasury yields surging to their highest since 2010 and the British pound plunging to its lowest level in 37 years," Daco said.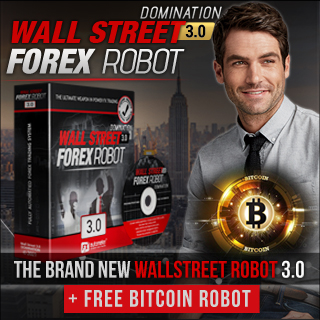 Following the Bank of England's intervention Wednesday – the purchase of around 65 billion pounds, or roughly $69 million, of long-dated gilts – British 30-year bond yields tumbled 100 basis points after touching a two-decade high.
Meanwhile in the U.S. on Thursday, Treasury yields nudged higher after rising – and then falling – at the fastest pace in decades. On Wednesday, the benchmark 10-year Treasury note — a crucial economic benchmark — briefly hit 4%, hitting an important milestone amid the worst bond sell-off since 1949.
Atlanta Fed President Raphael Bostic said on Wednesday that the decision by his central bank peers across the Atlantic to return to bond buying did not change his views on U.S. Federal Reserve policy or stoke fears England's economic faults could pour over.
"I would expect growth to be below trend, we would start to see demand for a wider range of products start to soften, and we would start to see labor markets start to be more rationalized," Bostic said, adding that if job openings fall substantially, officials may contemplate stopping and holding at that level.
—
Alexandra Semenova is a reporter for Yahoo Finance. Follow her on Twitter @alexandraandnyc
Consumer debt tops $2.36 trillion in third quarter, up 7.3 per cent from last year
Equifax Canada says an increase in borrowers helped push total consumer debt to $2.36 trillion in the third quarter for a 7.3 per cent rise from last year, even as mortgage volumes decline.
It says average non-mortgage debt rose to $21,183 for the highest level since the second quarter of 2020, with early signs of strain starting to show in auto loans and credit cards.
Overall non-mortgage debt came in at $599.9 billion for a 5.3 per cent climb from last year, and up 1.9 per cent from the third quarter of 2019, as the number of borrowers rose by 3.1 per cent.
Rebecca Oakes, Equifax Canada's head of advanced analytics, says the rising debt stems from a combination of growth from immigration, pent-up spending, as well as increased borrowing as consumers feel the strain of higher living costs.
Credit card spending in the quarter was up 17.3 per cent from last year to an all-time high for the time period.
Average spending put on credit cards was almost $2,447, a 21.8 per cent jump from the third quarter of 2019.
There's been an increase in credit card spending and new cards issued across all consumer segments, including the sub-prime segments, said Oakes in a statement.
She said there are some signs that borrowers are starting to have trouble covering the bills, with average payment rates for those who carry a balance down from a year ago, she said.
"Consumers have been making strong payments, but we are starting to see a shift in payment behaviour especially for credit card revolvers — those who carry a balance on their card and don't pay it off in full each month."
Delinquencies on auto loans have also started to trend up, especially those opened since late 2021, she said.
The overall rate of more than 90 day delinquencies for non-mortgage debt was 0.93 per cent, up from 0.87 last year, though insolvencies are still well below pre-pandemic levels.
New mortgage volume dropped 22.7 per cent in the quarter compared with last year and by 14.9 per cent compared with the third quarter of 2019. First-time home buyers are paying over $500 more for almost the same loan amounts as first-time buyers last year.
Overall insolvency rates are up from a year ago but from a relatively low starting point, and there are some areas of concern including a rise in consumer proposals by seniors, said Oakes.
"The true impact of interest rate hikes could be visible by the end of 2023."
 This report by The Canadian Press was first published Dec. 6, 2022.
Trudeau, Ford mark opening of Canada's first full-scale electric vehicle plant
The Canadian Press

Published Monday, December 5, 2022 5:06AM EST


Last Updated Monday, December 5, 2022 1:17PM EST

Prime Minister Justin Trudeau and Ontario Premier Doug Ford are celebrating the opening today of Canada's first full-scale electric vehicle manufacturing plant.
Trudeau says electric delivery vans have started rolling off the line today at the General Motors CAMI production plant in Ingersoll, Ont., which has been retooled to build the company's BrightDrop all-electric vehicle brand.
The prime minister was joined by Ford and the province's Economic Development Minister Vic Fedeli to mark the milestone.
The provincial and federal governments each invested $259 million toward GM's $2-billion plan to transform its Ingersoll plant and overhaul its Oshawa, Ont., plant to make it EV-ready.
The federal government says the Ingersoll plant is expected to manufacture 50,000 electric vehicles by 2025.
Canada intends to bar the sale of new internal-combustion engines in passenger vehicles by 2035.
This report by The Canadian Press was first published Dec. 5, 2022.
Food prices in Canada: Families to pay $1,065 more in 2023
HALIFAX –
Canadians won't escape food inflation any time soon.
Food prices in Canada will continue to escalate in the new year, with grocery costs forecast to rise up to seven per cent in 2023, new research predicts.
For a family of four, the total annual grocery bill is expected to be $16,288 — $1,065 more than it was this year, the 13th edition of Canada's Food Price Report released Monday said.
A single woman in her 40s — the average age in Canada — will pay about $3,740 for groceries next year while a single man the same age would pay $4,168, according to the report and Statistics Canada.
Food inflation is set to remain stubbornly high in the first half of 2023 before it starts to ease, said Sylvain Charlebois, lead author of the report and Dalhousie University professor of food distribution and policy.
"When you look at the current food inflation cycle we're in right now, we're probably in the seventh-inning stretch," he said in an interview. "The first part of 2023 will remain challenging … but we're starting to see the end of this."
Multiple factors could influence food prices next year, including climate change, geopolitical conflicts, rising energy costs and the lingering effects of COVID-19, the report said.
Currency fluctuations could also play a role in food prices. A weaker Canadian dollar could make importing goods like lettuce more expensive, for example.
Earlier this year the loonie was worth more than 80 cents US, but it then dropped to a low of 72.17 cents US in October amid a strengthening U.S. dollar. It has hovered near the 74 cent mark in recent weeks, ending Friday at 74.25 cents US.
"The produce section is going to be the wild card," Charlebois said. "Currency is one of the key things that could throw things off early in the winter and that's why produce is the highest category."
Vegetables could see the biggest price spikes, with estimates pegging cost increases will rise as high as eight per cent, the report said.
In addition to currency risks, much of the produce sold in Canada comes from the United States, which has been struggling with extremely dry conditions.
"The western U.S., particularly California, has seen strong El Nino weather patterns and droughts and bacterial contaminations, and that's impacted our fruit and vegetable suppliers and prices," said Simon Somogyi, campus lead at the University of Guelph and professor at the Gordon S. Lang School of Business and Economics.
"The drought is making the production of lettuce more expensive," he said. "It's reducing the crop size but it's also causing bacterial contamination, which is lessening the supply in the marketplace."
Prices in other key food categories like meat, dairy and bakery are predicted to soar up to seven per cent, the researchers found.
The Canadian Dairy Commission has approved a farm gate milk price increase of about 2.2 per cent, or just under two cents per litre, for Feb. 1, 2023.
"The increase for February is reasonable but it comes after the unprecedented increases in 2022, which are continuing to work their way through the supply chain," Charlebois said of the two price hikes of nearly 11 per cent combined in 2022.
Meanwhile, seafood is expected to increase up to six per cent, while fruit could increase up to five per cent, the report said.
Restaurant costs are expected to increase four to six per cent, less than supermarket prices, the report said.
Rising prices will push food security and affordability even further out of reach of Canadians a year after food bank use reached a record high, the report said.
The increasing reliance on food banks is expected to continue, with 20 per cent of Canadians reporting they will likely turn to community organizations in 2023 for help feeding their families, a survey included in the report found.
Use of weekly flyers, coupons, bulk buying and food rescuing apps also ticked up this year and is expected to continue growing in 2023, the report said.
"We're in the era now of the smart shopper," said Somogyi, also the Arrell Chair in the Business of Food.
"For certain generations, it's the first time that they've had to make a list, not impulse buy, read the weekly flyers, use coupons, buy in volume and freeze what they don't use."
Last year's report predicted food prices would increase five to seven per cent in 2022 — the biggest jump ever predicted by the annual food price report.
Food costs actually far exceeded that forecast. Grocery prices were up 11 per cent in October compared with a year before while overall food costs were up 10.1 per cent, according to Statistics Canada.
"We were called alarmists," Charlebois said of the prediction that food prices could rise seven per cent in 2022. Critics called the report an "exaggeration," he said.
"You're always one crisis away from throwing everything out the window," Charlebois said. "We didn't predict the war in Ukraine, and that really affected markets."
This report by The Canadian Press was first published Dec. 5, 2022.