Struggling outdoor equipment retailer MEC opposes efforts to pause sale to Kingswood – CBC.ca
Beleaguered outdoor recreation retailer Mountain Equipment Co-op is opposing a proposed delay of the company's sale to a U.S. private investment firm, saying there is "significant urgency" to closing the deal.
Kevin Harding with the Save MEC campaign filed an application in a B.C. court last week to adjourn the sale to California-based Kingswood Capital Management, part of an effort to preserve the retailer's status as a co-operative.
The group said it wants to "explore alternative options to address MEC's liquidity issues," including selling real estate, obtaining operating loans and bringing in a credit card rewards program.
In a response filed Monday, the company doubted the group's ability to help address MEC's cash flow issues, noting that the proposed sources of potential funding don't involve "concrete commitments or realistic options."
The Vancouver-based company said given the number of factors that need to be addressed before the sale closes, including negotiations with landlords, the proposed adjournment would put the deal in jeopardy.
MEC said it's urgent for the sale to close before the retailer experiences "significant weekly cash flow losses," which may worsen with rising COVID-19 rates.
The company added there is a "real risk" that a delay could lead to the closure of MEC's operations.
"The transaction has to close in a timely manner before MEC's forecasted losses escalate and in order for the purchaser to take advantage of the upcoming holiday sales periods," MEC said in the court filing.
The 49-year-old retailer traces its roots back to a group of West Coast mountaineers, who came up with the idea of opening a Canadian outdoor recreation store during a climbing trip to Mount Baker in Washington state.
The grassroots co-operative officially launched in 1971 with six members and about $65 of operating capital.
Alberta offers cash in push to become top global petrochemical producer – CBC.ca
The Alberta government says it's prepared to give billions of dollars to lure investors willing to build or expand petrochemical facilities in the province, part of what it says is a push to be a top global player in the field.
In a news release introducing the new Alberta Petrochemicals Incentive Program, the government says it hopes to grow the sector by more than $30 billion by 2030 and compete with jurisdictions across Asia, the Middle East and the U.S. areas of the Gulf of Mexico.
"On top of our existing petrochemical producers and all the companies that feed in and support them, we have a multi-generational supply of natural gas, an experienced workforce, and one of the lowest tax rates in North America," said Dale Nally, the associate minister of natural gas and electricity, in the news release.
"By launching this program, Alberta moves towards achieving the goal of becoming one of the most attractive investment opportunities for petrochemicals in the world."
The details
The program would offer grants of up to 12 per cent of eligible capital costs for new projects in the province. That money will be offered only in the final stages of construction in order to ensure projects are already built.
The minimum investment required to be eligible is $50 million, with no upper limit, and the project must consume natural gas, natural gas liquids or petrochemical "intermediaries," and create new and permanent jobs in the province.
The window for applications on projects between $50 million and $150 million will be open for five years, and 10 years for projects over that threshold.
Hydrogen projects
Hydrogen facilities will be eligible for the grants and there is no cap on the number of projects.
"Alberta has the potential to become a major player in low-carbon hydrogen and sustainable plastics production, but we'll only get there if we have a competitive edge over other jurisdictions," said Doug Schweitzer, the minister of jobs, economy and innovation, in the news release.
The government estimates it could create over 90,000 direct and indirect jobs and bring in $10 billion for the government if it hits the target of growing the sector by $30 billion.
On Friday, the Globe and Mail reported that the province was in talks with a private firm from Saudi Arabia to build a $5-billion petrochemical facility in Alberta.
"From Day 1, we have said that we are going to seek out international investors to create jobs in Alberta. We are pleased to see that interest has been expressed by a number of global companies from different regions," said Jennifer Henshaw, a spokesperson for Nally, in response to questions about the Globe article.
"We hope to have more to say in the months to come but cannot comment any further at this time due to confidentiality and commercial sensitivities."
Exxon To Cut 1,900 Jobs In The U.S. – OilPrice.com
By Tsvetana Paraskova – Oct 29, 2020, 3:30 PM CDT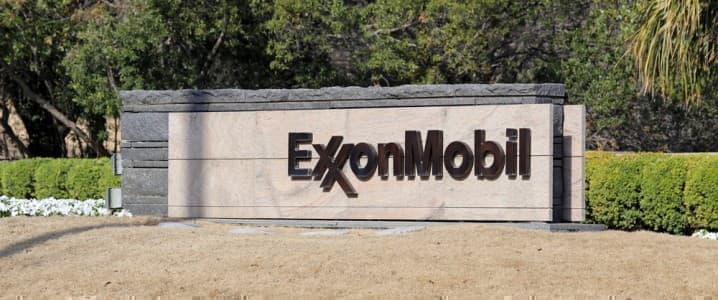 ExxonMobil said on Thursday that it will cut around 1,900 jobs in the United States in its latest attempt to cut costs and protect its balance sheet amid low oil prices and weak global oil demand due to the pandemic.
"As part of an extensive global review announced earlier this year, the company plans to reduce staffing levels in the United States, primarily at its management offices in Houston, Texas. The company anticipates approximately 1,900 employees will be affected through voluntary and involuntary programs," Exxon said in a statement on Thursday, a day before it is set to announce its Q3 earnings and a day after it kept its quarterly dividend flat for the first time since 1982.
Exxon has already said it would cut 1,600 jobs in Europe as part of efforts to rein in costs.
Announcing the cuts in the United States, the supermajor said today that "These actions will improve the company's long-term cost competitiveness and ensure the company manages through the current unprecedented market conditions. The impact of COVID-19 on the demand for ExxonMobil's products has increased the urgency of the ongoing efficiency work."
After the press release announcing the job cuts, shares in Exxon (NYSE: XOM) climbed by 2.57 percent as of 12:21 EDT, even though oil prices were down by 4 percent at the same time.
Related: Venezuela's Oil Major Sees Oil At $35 Through 2021
On Wednesday, ExxonMobil said it was keeping its quarterly fourth-quarter dividend flat at $0.87 per share – the first time in 38 years that the company has failed to increase the dividend it has been paying for more than 100 years.
Exxon is set to report on Friday its third straight loss in its upstream business this year, as lower oil demand continues to hurt oil companies' profitability.
For the second quarter, Exxon reported at the end of July its second consecutive quarterly loss, which was the worst loss for the U.S. supermajor in its modern history.
By Tsvetana Paraskova for Oilprice.com
More Top Reads From Oilprice.com:
Tsvetana Paraskova
Tsvetana is a writer for Oilprice.com with over a decade of experience writing for news outlets such as iNVEZZ and SeeNews.
The TSX Composite Index Fell Almost 5%: Is the Stock Market Crash 2.0 Here? – The Motley Fool Canada
For a long time, billionaire investors like George Soros and Warren Buffett have been saying that a second stock market crash is in the making. The TSX Composite Index surged 30% between April 1 and September 1 after falling 34% in March. The market crashed when the COVID-19 pandemic struck, and the market rallied on the back of the government stimulus package.
There were fears that the second wave of pandemic after the reopening of the economy would repeat the March sell-off. These fears are materializing. The increasing COVID-19 cases in the U.S., Canada, and Europe are recreating conditions of a lockdown. But this time, there won't be a complete nationwide lockdown but tighter travel restrictions. Governments are better prepared to handle a coronavirus outbreak than they were in March.
Is the stock market crash 2.0 here?
George Soros stated that the free money coming from the fiscal stimulus package created a liquidity bubble, which drove stock valuations to new highs. When the valuations are high, there is more downside than upside.
The stock market was already bearish when the Canada Revenue Agency (CRA) delayed Canada Recovery Benefit (CRB) payments because of a technical glitch. The liquidity coming from the stimulus package was drying up. The COVID-19 resurgence accelerated the bearish tone. The TSX Composite Index has fallen 4.7% in the last three trading days and 6.2% in 13 trading days. In the March-sell off, the Index fell 11.8% in three trading days and 18.7% in 13 trading days.
The potential of another wave of pandemic hurt Air Canada (TSX:AC) and Suncor Energy (TSX:SU)(NYSE:SU) the most. Their stock prices fell 11.6% and 10.2%, respectively, to their March lows. Even virus stocks like Shopify, Lightspeed POS, and Kinaxis dipped single digits this week.
Companies are releasing their third-quarter earnings. The TSX Composite Index decline was partially offset by earnings surprises. For instance, better-than-expected third-quarter earnings sent RioCan REIT stock up 2.46%.
Stocks in the red
AC and Suncor are already struggling with sluggish air travel and oil demand. Another wave of tighter restrictions dampened any hopes of a recovery this year. The stock price momentum of AC and Suncor was range-bound since the pandemic. The recent dip pushed their stock prices to the lower end of their price range. AC stock has found support at $15. But Suncor stock lost its support and fell below $15. Warren Buffett exited airline stocks but retained his investment in Suncor in April.
A prolonged sector weakness leads to consolidation. The oil and gas industry has been in crisis for six years, and the pandemic has made things worse. Moreover, interest rates are near zero, creating an opportunity to acquire companies with strong assets at an attractive price.
The Canadian oil and gas industry saw its first mega-merger; Cenovus Energy agreed to acquire Husky Energy for $3.8 billion. Analysts believe that this could be the beginning of a mergers and acquisition supercycle. Suncor is in a far better position than most oil and gas companies because of its integrated business model. Its third-quarter earnings gave a snapshot of its liquidity, which will help it withstand crisis and operating efficiency that will help it return to profit when the oil price recovers to US$45/barrel.
The airline industry is already consolidated. It might undergo further consolidation, or some airlines might declare bankruptcy. For instance, AC slashed the Transat A.T. bid price by more than 70% to $190 million. But this deal could fall in jeopardy if AC faces the risk of bankruptcy.
What should you do in this stock market pullback?
The recent dip in the stock market has created an opportunity to buy post-pandemic stocks at discount. Suncor has growth potential, but its growth comes with risks. There are better stocks like Enbridge and RioCan, which have dividend yields of over 8.86% and 9.97%, respectively. These stocks are also reporting profits and positive cash flows. The stock market pullback has created an opportunity to lock such high-dividend yields for a lifetime.
Here are some more quality stocks to buy in the recent stock market pullback.
The 10 Best Stocks to Buy This Month
Renowned Canadian investor Iain Butler just named 10 stocks for Canadians to buy TODAY. So if you're tired of reading about other people getting rich in the stock market, this might be a good day for you.
Because Motley Fool Canada is offering a full 65% off the list price of their top stock-picking service, plus a complete membership fee back guarantee on what you pay for the service. Simply click here to discover how you can take advantage of this.
Fool contributor Puja Tayal has no position in any of the stocks mentioned. Tom Gardner owns shares of Shopify. The Motley Fool owns shares of and recommends Enbridge, Shopify, and Shopify. The Motley Fool owns shares of Lightspeed POS Inc. The Motley Fool recommends KINAXIS INC.