Super Nintendo World's Latest Mario Toy Is a Happy Meal Throwback – CBR – Comic Book Resources
The latest Nintendo Direct wasn't about a badass RPG boss or a slew of indie releases. Instead, it focused on something much more entertaining: Shigeru Miyamoto's overwhelming joy with the upcoming Super Nintendo World.
After nearly four years of development, Super Nintendo World will at long last be opening at Universal Studios Japan in February 2021, with plans to bring the attraction to the states eventually. Naturally, it's more than just a series of rides — there's a slew of merchandise, including one that looks to be something of a throwback.
RELATED: $580 Million Super Nintendo World Theme Park Opens in February
Continue scrolling to keep reading
Click the button below to start this article in quick view.
Super Nintendo World is a Mario fan's dream come true. Power Up Bands allow users to punch coin blocks and challenge Piranha Plants, while an in-park cafe lets you eat burgers and treats whipped up by Chef Toad. More importantly, the attraction will feature the prerequisite merchandise stand. Nintendo is already an incredibly toyetic brand, and it only makes sense that the theme park's shop would be packed to the brim with all sorts of new and unique Mario-adjacent merchandise.
One piece, in particular, stands out. The "Toktoko Mario" looks to be an incredible figure. Mario is rendered in a hard plastic body and wearing a slick pair of cloth overalls that conceal the toy's mechanisms. Mario is attached to a red Koopa Troopa shell, and pushing it along makes him walk. The toy looks like something Nintendo fans are sure to eat up, but it does feel like a throwback to a surprising source.
RELATED: Will We EVER Get a New F-Zero?
Happy Meal Toys have kind of become niche in today's market, but in the '80s and '90s, they were big business; so big that they changed the history of cinema when backlash over Happy Meal toys led to Tim Burton not returning for Batman Forever. In 1989, McDonald's dipped their toes into the Nintendo market with a series of incredible Super Mario Bros. 3 related toys.
The line consists of four toys. The Koopa Pararoopa is the one that makes us think of Tokotoko Mario — this red shell Koopa has a tube coming out of its back, connected to a pump at the end. Squeezing on the pump causes the Troopa's legs to kick, making him appear to walk forward, much like Tokotoko Mario.
The rest of the line is pretty standard Happy Meal fare. There's a Tanooki Mario attached to a spring that launches in the air when you press down on him, a Starman Luigi who can be pulled back and will run around in circles and finally a Goomba who can do a flip. The 1989 release of Super Mario Bros. 3 toys wouldn't be the last time Mario toys would appear in kid's meals, but their base features are still being used in Mario toys today, indicating they have survived the test of time.
KEEP READING: Nintendo's Community Approach Needs to Shift to Account for COVID-19
.item-num::after
content: '/ ';
Photo Shoot Imagined Gal Gadot as Wonder Woman Before the First Film
About The Author
Kuo: New MacBook Pro Models to Feature Flat-Edged Design, MagSafe, No Touch Bar and More Ports – MacRumors
Apple is working on two new MacBook Pro models that will feature significant design changes, well-respected Apple analyst Ming-Chi Kuo said today in a note to investors that was obtained by MacRumors.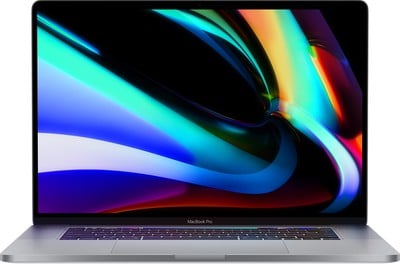 According to Kuo, Apple is developing two models in 14 and 16-inch size options. The new MacBook Pro machines will feature a flat-edged design, which Kuo describes as "similar to the iPhone 12" with no curves like current models. It will be the most significant design update to the MacBook Pro in the last five years.
There will be no OLED Touch Bar included, with Apple instead returning to physical function keys. Kuo says the MagSafe charging connector design will be restored, though it's not quite clear what that means as Apple has transitioned to USB-C. The refreshed MacBook Pro models will have additional ports, and Kuo says that Most people may not need to purchase dongles to supplement the available ports on the new machines. Since 2016, Apple's MacBook Pro models have been limited to USB-C ports with no other ports available.
All of the new MacBook Pro models will feature Apple silicon chips, and there will be no Intel chip options included.
1. The two new models are equipped with about 14-inch and 16-inch displays, respectively.
2. In terms of casing design, the new models cancel the curvy design of existing models' top and bottom parts and adopt a flat-edged form factor design similar to the ‌iPhone 12‌.
3. The ‌MagSafe‌ charging connector design is restored.
4. The OLED touch bar is removed, and the physical function buttons are restored.
5. There is no Intel CPU option for the new models.
6. They are equipped with more types of I/O, and most users may not need to purchase additional dongles.
The MacBook Pro models will use the same heat pipe design used by the current 16-inch MacBook Pro model, which Kuo says is much better than the current 13-inch MacBook Pro and MacBook Air because it will allow for increased computing power.
Kuo says that we can expect to see the new MacBook Pro models released in the third quarter of 2021. Due to the revamped design and strong replacement demand, Kuo expects total MacBook shipments to grow significantly by 25 to 30 percent year over year to 20 million units.
Kuo also said that high-end iPhone models coming in 2021 are likely to adopt a vapor chamber thermal system, which Apple is "aggressively testing." The VC thermal system will be required for the high-end iPhones due to their stronger computing power and faster 5G connection speeds. There are already smartphones from companies like Samsung, Razer, and LG that use vapor chamber cooling technology, which is used to keep a device cooler when it is under heavy stress.
It is unclear if the vapor chamber thermal system will meet Apple's high requirements, according to Kuo, but he is optimistic about the reliability improvement schedule and expects at least high-end models to adopt it in the near future.
Samsung unveils new S Pen Pro, announces support for third-party styluses – GSMArena.com news – GSMArena.com
Something important almost got lost in the fireworks of the Galaxy S21 unveiling – Samsung is launching two new S Pens, including a Pro model. The Samsung Galaxy S21 Ultra 5G supports both, in fact, you can use any current or old S Pen (so if you have an old Note laying around, you can use its stylus).
The new S Pen is lager in all dimensions, making it more comfortable. This is made possible since the stylus doesn't have to fit inside a thin phone, instead it is attached to the side of select cases.
We should point out that this is a passive stylus (as in there's no batter inside), so the Bluetooth functionality from recent Galaxy Notes is missing. However, thanks to the Wacom technology, the S21 Ultra can detect when you press the button to trigger certain actions and shortcuts (as long as the S Pen is near the display).
Then there's the S Pen Pro. This one is even larger does does offer the Bluetooth features, e.g. using the stylus as a remote shutter key or controlling the music player. The Pro will be available later this year, its price was not revealed.
As for the basic S Pen for Galaxy S21 Ultra, that is $40 by itself or you can get a $70 case that comes bundled with the stylus. Or, again, you can use an old S Pen you have.
The S Pen Pro is not exclusive to the S21 Ultra, by the way, it will work on existing S Pen-capable devices as soon as they are updated to One UI 3.1. The list includes the Galaxy Note10 and Note20 as well as tablets like the Galaxy Tab S6 and S7.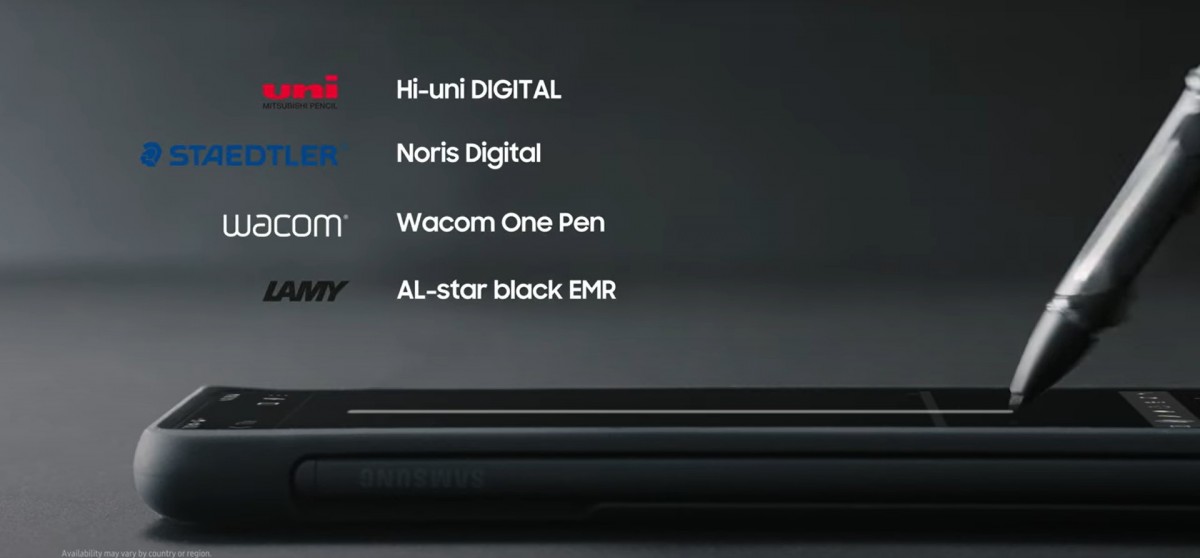 Perhaps an even bigger deal is that Samsung is opening up the S Pen to third-party companies that sell Wacom-based styluses. It's not quite clear if these will work from day 1 or if a software update is necessary.
Here's a quick look at some supported models: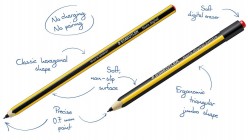 Compatible styluses: Hi-Uni Digital Mitsubishi Pencil • Staedtler Noris digital • LAMY AL-star black EMR
Check out our announcement coverage wrap-up for more on the Galaxy S21 series and other products that Samsung unveiled yesterday.
Samsung is expanding S Pen support to more devices – Yahoo Movies Canada
GlobeNewswire
REGULATED INFORMATIONINTERIM REPORT ON LIQUIDITY CONTRACTIssy les Moulineaux, January 15, 2021Under the liquidity contract managed by Exane BNP Paribas, the following assets were booked to the liquidity account as of December 31, 2020: * 162,333 shares * € 12,107,523Number of executions on buy side during the semester: 14,809 Number of executions on sell side during the semester: 16,156 Traded volume on buy side during the semester: 1,666,718 shares for € 106,824,195 Traded volume on sell side during the semester: 1,685,971 shares for € 108,464,443As a reminder, the following resources appeared on the last interim report on June 30, 2020 on the liquidity account: * 181,586 shares * € 10,467,275 *Number of executions on buy side during the semester: 7,273 Number of executions on sell side during the semester: 8,337 Traded volume on buy side during the semester: 907,505 shares for € 56,279,633 Traded volume on sell side during the semester: 952,919 shares for € 59,657,934In addition, for the implementation of the agreement, the following resources appeared on the liquidity account on March 13, 2020: * 227,000 shares * € 7,088,975* Please note that there was an error in the interim report as of June 30, 2020, namely:The cash booked to the liquidity account as of June 30, 2020 was € 10,467,275 (not € 15,367,275). About SodexoFounded in Marseille in 1966 by Pierre Bellon, Sodexo is the global leader in services that improve Quality of Life, an essential factor in individual and organizational performance. Operating in 64 countries, Sodexo serves 100 million consumers each day through its unique combination of On‑site Services, Benefits and Rewards Services and Personal and Home Services. Sodexo provides clients an integrated offering developed over more than 50 years of experience: from foodservices, reception, maintenance and cleaning, to facilities and equipment management; from services and programs fostering employees' engagement to solutions that simplify and optimize their mobility and expenses management, to in-home assistance, child care centers and concierge services. Sodexo's success and performance are founded on its independence, its sustainable business model and its ability to continuously develop and engage its 420,000 employees throughout the world. Sodexo is included in the CAC Next 20, ESG 80, FTSE 4 Good et DJSI. Key figures 19.3 billion euro in Fiscal 2020 consolidated revenues 420,000 employees as at August 31, 2020 N° 1 France-based private employer worldwide 64 countries 100 million consumers served daily 11.3 billion euro market capitalization (as of January 14th, 2021) ContactsAnalysts and Investors Corporate Legal Department Virginia JEANSON Tel. : +33 1 57 75 80 56 virginia.jeanson@sodexo.com Olivia GUILLAUME Tel. : +33 1 57 75 85 90 olivia.guillaume@sodexo.com Attachment * SODEXO INTERIM REPORT ON LIQUIDITY CONTRACT DECEMBER 31 2020