Symphony, gallery present mix of classical, jazz, Indigenous art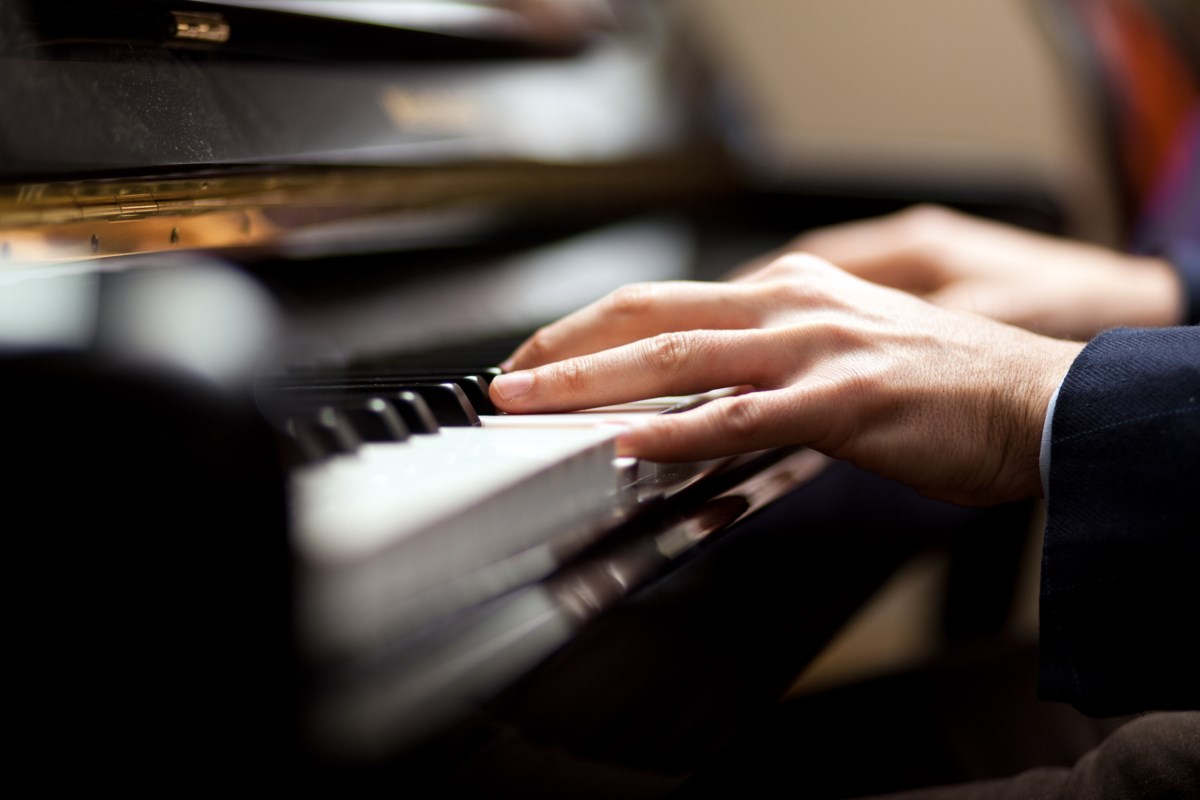 Enjoy an evening of art Nov. 4 with Fall Mélange at the Art Gallery of Algoma, presented by the Sault Symphony Orchestra.
The symphony and gallery have teamed up in what they hope will be a unique concert experience.
Enjoy the gallery's current exhibit of Indigenous art, Gathering in Honour / Maawnjiding wii-Gchi-inenjigeng, while listening to a unique variety of performances.
The evening will open with local Indigenous singer Dion Syrette, followed by cello and guitar duo Rebekka and Roman performing pieces by French composer Erik Satie.
The evening will close with a performance by the Algoma University Jazz Quartet.
"Music and art have wonderful synergy," said Jasmina Jovanovic, executive director of the AGA, in a news release. "In many instances, art is inspired by music and vice versa. Having local musicians perform in the gallery space full of beautiful art by Indigenous artists will be a unique and inspiring event stimulating all senses."
A cash bar and finger foods will be available from Broers Jansen to round out the experience.
A limited number of tickets, just $20 each, is now available for purchase through Eventbrite by clicking here. The link can also be found on the Symphony's Facebook page.
The Art Gallery of Algoma is at 10 East St., near the library.
A Jenga Game Night Established an Art Career – This Is Content Creator Sammy Gerb's Success Story – Net Newsledger
While life can be pleasantly surprising at times, it turns out to be plain cruel at others. We spend years meticulously planning the trajectory of our lives, and it still unfolds at its own pace and in its own way. A great example of such an unexpected turn was the pandemic, which subsequently brought the whole world to a halt. In the midst of all the chaos, however, the art economy bloomed in an unprecedented manner. Artists all around the world came together to represent what seemed to be the greatest tragedy in recent memory, with love and faith. Even more special were the individuals who found their calling in the arts. TikToker and artist Sammy Gerb's story is one such instance.
Once, during the pandemic, Sammy was at her best friend's house for a game night. She saw a giant 54-piece 2×4 Jenga set which she thought would look cooler if it were painted. She decided to paint it such that the dare/prompts for the Truth-and-Dare round would be hidden on the underside of each piece. She painted the set for the game night and it was a complete success.
Inspired by the fruit of her labor and the response she received, Sammy decided to pursue art to distract herself from the everyday gloom brought about by the pandemic, and also help other people feel less isolated. She started posting videos of her artistic process on TikTok, Instagram, and Youtube – soon managing to blow up on TikTok where she now has over 1.7 million followers and 43 million likes on her videos. In addition, Sammy regularly sells her artwork on her website. With a repertoire of over 600 pieces, she has managed to send her art off to people all over the world and across all 50 US states.
Sammy's art is original and refreshing. Her palette is symbolic of her youth-oriented themes and is therefore personal and avant-garde. Her content, on the other hand, is unique, easy to follow, and relatable. She does voice-overs in her TikTok art videos with stories from her life that her followers can relate to.
The Tiktoker believes that art should be a means of fostering love and empathy. It should not be snobbishly gate-kept with standards and restrictions, but instead be open and free-flowing. She says, "most of my paintings are based on ideas I get right before bedtime, the weirder the better." Sammy continues, "the goal of my art is to inspire others to dream and create. I firmly believe that anyone can be an artist."
In addition, Sammy is a full-time vet and regularly donates to charities and organizations. She believes that only through persistence in the face of adversity and challenges, the whole of humanity can inch toward progress together.
Why those AI-generated portraits all over social media have artists on edge – CBC.ca
As It Happens6:03Why those AI-generated portraits all over social media have artists on edge
Greg Rutkowski makes his living creating detailed fantasy art depicting epic scenes of swords and sorcery.
He labours for hours on his freelance illustrations for major gaming titles like Dungeons & Dragons, Magic: The Gathering and Horizon: Forbidden West.
But an art generator powered by artificial intelligence can churn out a decent reproduction of his style in mere seconds.
"I was terrified that it was being made so quickly, and with really better results over time," Rutkowski told As It Happens host Nil Köksal.
Rutkowski, who is based in Piensk, Poland, is one of many artists speaking out about the dangers of AI-generated art as the technology becomes more precise, accessible and popular.
These AIs are often trained on datasets, or collections, of millions of images scraped from the internet, including ones that are copyrighted or watermarked. But the artists who created them never consented for their work to be used — and they don't get a cut of the profit.
"We could say that, ethically, it's stealing," Rutkowski said.
The problem with those pretty avatars
Rutkowski's name is one of the most popular prompts on the AI art generator Stable Diffusion, which launched in August, according to Technology Review.
Stable Diffusion works like this: You type in a phrase or list of keywords describing the type of image you'd like to see, and then the AI generates an image that fits the description.
For example, you could write: "Powerful wizard battles fire-breathing dragon Greg Rutkowski" and get an illustration that, at first glance, looks like something Rutkowski drew himself.
According to the website Lexica, which tracks Stable Diffusion images and prompts, Rutkowski's name has been used as a prompt more than 93,000 times. Some of the generated images even have his signature, he said.
"I was really confused for people that were searching or exploring art and then came across images that weren't mine, but were signed by my name," he said.
Enter Lensa, the app that's been taking over Facebook and Instagram feeds in recent weeks.
This photo-editing app has been on the market for some time, but has recently seen a surge in popularity when it launched a new feature powered by Stable Diffusion.
A user can upload a handful of selfies, and Lensa will generate a series of avatars in different artistic styles. For $7.99 US, you can get 50 unique portraits.
Karla Ortiz, a San Francisco-based concept artist, says people using apps like Lensa need to understand that the avatars they're getting are the product of real labour by millions of uncompensated artists.
"I think they need to understand that those images look really good because artists' work was stolen to make it good," she said.
Ortiz first noticed her work showing up in AI datasets months ago on smaller, niche software. But she says it really exploded with the launch of Stable Diffusion.
"I found a lot of my work there. Almost every artist I know who's a peer, who's a professional, who's been working for a while, whose work is recognizable, was in those datasets," she said.
"Furthermore, I started seeing that people were using our full names to generate imagery."
She says none of the companies that have used her work to train their AI models have contacted for permission. But even if she could somehow force them to extract her work from their datasets, it wouldn't really matter.
"The way that machine learning, you know, works, you can't even take it out. You can't unlearn your work once it's trained," she said.
Neither Stability AI, the company that created Stable Diffusion, nor Prisma Labs, the company behind Lensa, responded to a request for comment from CBC.
Prisma Labs defended its AI art on Twitter, stating that AI-generated images "can't be described as exact replicas of any particular artwork."
"As cinema didn't kill theatre and accounting software hasn't eradicated the profession, AI won't replace artists but can become a great assisting tool," Prisma tweeted.
"We also believe that the growing accessibility of AI-powered tools would only make man-made art in its creative excellence more valued and appreciated, since any industrialization brings more value to handcrafted works."
Is it legal?
Rutkowski and Ortiz are still considering what steps to take next. But whether they have any legal resources remains unclear.
Ken Clark, an intellectual property lawyer with Toronto-based law firm Aird and Berlis, says copyright infringement is a deeply complex subject, and the laws around it were crafted long before the proliferation of AI.
"You have to ask yourself: Who's doing the creating? Is it the person who is smart enough to create the computer software to go and analyze things … or is it the artist who you're taking these ideas from, right, in such a way that you've substantially reproduced their work?" he said.
But one thing is clear, he said. You can't copyright a "style" of work, only a piece of work itself.
Daniel Anthony, a trademark and copyright lawyer with Toronto-based Smart & Biggar LLP, agrees.
"We can replace AI with a human as a thought exercise. If a human reviewed many photos and learned a style of an artist and then produced their own work from scratch in that style, it is not an infringement," he said in an email.
"Indeed, copyright is intended to inspire other creators, provided they make their own versions. Therefore, at its core, what these artist AI software does is likely not infringing."
But that doesn't mean an individual artist couldn't make a case against these companies.
"If the AI-produced work is 'changed enough' from any original source input, it will be very hard for the artist to claim infringement. However, if the AI work is substantially similar to any artists' prior work (such that it appears to be copied), then infringement may be present and legal remedies would likely be available," Anthony said.
Legal or not, it's ethically dubious, says Karina Vold, a University of Toronto associate professor who specializes in the philosophy of science and technology.
"At a minimum, companies should seek informed consent for the data that they use to train their machine learning algorithms," Vold said in an email.
"When it comes to works of art, these are not public property just because they may be publicly available online."
Artists are losing money
Ortiz, who works for big corporate clients, says she's not losing work to AI. But she says most smaller-scale artists that she knows are feeling the burn.
"I have a friend of mine from Romania. She was telling me a lot of illustrators there do a lot of work for musicians, and they're losing out now. They're cancelling commissions left and right because a lot of these musicians are just using [AI-generated art] as covers," she said.
Rutkowski says anyone who makes digital art could be impacted. Some organizations, including the San Francisco Ballet, are already using AI-generated art in their promotional materials.
"We get into this industry using our skills to sort of create better visual designs for movies, for games, for book covers," Rutkowski said. "And right now it's being replaced by AI-generated images."
Malczewski painting becomes Poland's most expensive art sale after going for 17 million zloty – Notes From Poland