Talking politics in 2021: Lessons on humility and truth-seeking from Benjamin Franklin – The Conversation US
The previous year in the United States was a turbulent one, filled with political strife, protests over racism and a devastating pandemic. Underlying all three has been a pervasive political polarization, made worse by a breakdown in civic – and civil – discourse, not only on Capitol Hill, but around the nation.
In a new year, with a new president and a new Congress, there appears to be opportunity. Americans, starting with the president, are talking about turning away from the division of the recent past and choosing a different direction: talking civilly and productively about the problems the country faces.
But how to do that? As a literary scholar, I appreciate the power of carefully crafted language, and I believe that Americans – from those in government to those around the dinner table – could take a lesson from one of this nation's founders and greatest communicators: Benjamin Franklin.
From 'positive Argumentation' to 'modest Diffidence'
Before he achieved fame as a statesman, scientist and diplomat, Franklin, who was born in 1706 and died in 1790, made his living in Philadelphia from words – as a printer, journalist and essayist.
Having worked early in his life in Boston for his brother James, a fiery journalist, he knew the kind of war that could be waged with words and had even made a hobby of debating with a young friend.
"We sometimes disputed," Franklin recalled in his autobiography, "and very fond we were of Argument, & very desirous of confuting one another."
Everything changed for Franklin, however, after he came across some examples of Socratic dialogue, in which questions figure prominently. "I was charm'd with it," Franklin wrote, "adopted it, dropt my abrupt Contradiction, and positive Argumentation, and put on the humble Enquirer & Doubter."
The inspired Franklin eventually changed his entire manner of discourse, communicating "in terms of modest Diffidence" instead of positive assertion, dropping words such as "certainly" and "undoubtedly" and substituting "I should think it so or so" and "it is so, if I am not mistaken."
After all, Franklin wrote, "a positive, assuming manner" tends to turn off an audience and thus undermines one's own intentions.
Such positive assertion can interfere with the exchange of valuable information. "If you wish information and improvement from the knowledge of others," Franklin wrote, "and yet at the same time express yourself as firmly fix'd in your present opinions, modest, sensible men, who do not love disputation, will probably leave you undisturbed in the possession of your error."
In 2021, replacing positive assertions in conversations with some "terms of modest Diffidence" just might lead to exchanges that are not only more civil, but also more productive.
Pursuing truth, not victory
More important than modest expression is actual intellectual humility, and here again Franklin's example is instructive. Even before he turned his inquiring mind to groundbreaking discoveries in electricity, he showed a scientist's dedication to open, objective investigation with only truth as its object.
In 1727, when he was still in his early 20s, he founded a group called the Junto. Members, including a number of tradesmen like Franklin, took up political, philosophical and other questions such as "Does the Importation of Servants increase or advance the Wealth of our Country?" and "Wherein consists the Happiness of a rational Creature?"
The goal of these discussions, as Franklin explained, was not victory – as it apparently had been for Franklin and his friend years earlier – but something far more valuable for all concerned. Franklin explained that the discussions were to take place "in the sincere Spirit of Enquiry after Truth, without fondness for Dispute, or Desire of Victory." Anyone who spoke too confidently or contentiously had to pay a small fine.
This preference for pursuing truth over seeking victory found expression in a question that initiates were required to answer: "Do you love and pursue truth for its own sake?" Franklin did, and the results speak for themselves.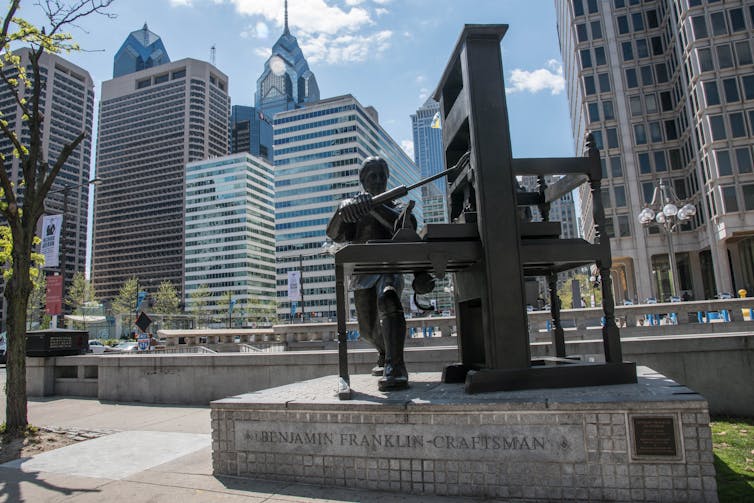 Franklin also had a prescient understanding of biases that color humans' understanding of reality.
Today, scientists have shown that people are susceptible to mere exposure effect, a preference for information we have encountered multiple times and confirmation bias, an inclination toward information that aligns with a person's current beliefs. In an essay he published in the 1730s, Franklin wrote of the effect of "Prevailing Opinions" on the individual mind and observed, "A Man can hardly forbear wishing those Things to be true and right, which he apprehends would be for his Conveniency to find so." He added, "That Man only, who is ready to change his Mind upon proper Conviction, is in the Way to come at the Knowledge of Truth."
Franklin lived up to this principle. In 1751, he published an essay expressing reprehensible, racist views that were all too common in his era. Years later, however, he helped found schools to educate black children and, after visiting one, saw that the students were equal to white children in their ability to learn.
He wound up changing not only his mind but also his essay when he reprinted it almost two decades later, changing the passage that said that most slaves were thieves "by Nature" to say that they were thieves because of slavery.
[Like what you've read? Want more? Sign up for The Conversation's daily newsletter.]
Near the end of his life, Franklin became president of the Pennsylvania Society for Promoting the Abolition of Slavery and submitted to Congress a petition to abolish slavery and end the slave trade.
'Obliged by better information … to change opinions'
At the Constitutional Convention of 1787, Franklin expressed his belief in intellectual humility. As James Madison recorded his words, Franklin said, "For having lived long, I have experienced many instances of being obliged by better information, or fuller consideration, to change opinions even on important subjects, which I once thought right, but found to be otherwise."
"It is therefore that the older I grow," he added, "the more apt I am to doubt my own judgment, and to pay more respect to the judgment of others."
Near the end of the speech, he implored others to adopt this same humility: "On the whole, Sir, I can not help expressing a wish that every member of the Convention who may still have objections to it, would with me, on this occasion doubt a little of his own infallibility, and to make manifest our unanimity, put his name to this instrument."
As these words and experience testify, political polarization and dispute are nothing new. But Franklin managed to rise above the discord, biases and close-mindedness that are common in any era.
He spoke and wrote in ways that, if taken up now, could begin to erode the polarization of the current era: with modesty, diffidence, sincere consideration of others' positions, doubt in his own infallibility and love of truth for its own sake.
Barcelona Soccer Club Is Getting Caught Up in Politics – Bloomberg

FC Barcelona calls itself "more than a club," an affirmation that its Catalan culture and identity within Spain goes beyond soccer. That motto could be about to take on wider significance as it gets more deeply embroiled in the nation's politics.
The biggest club in the world by revenue will hold elections on Sunday to pick a new president. The outcome may have a bearing on the future of Catalonia's independence movement, whose fight with the Spanish government has dominated the country over the past three years.
Known internationally for stars like Argentina's Lionel Messi, Barcelona is a flag carrier for Catalonia and was a lightning rod for resistance against the Franco dictatorship. On 17 minutes and 14 seconds at home games—before the pandemic emptied the stadium—a faction of the crowd chants for independence to symbolize the fall of the city in 1714.
But the team is still considered the last big Catalan institution that remains largely outside the influence of secessionists.
During the campaign to elect a new president, candidates have mostly avoided speaking publicly about the Catalan issue. Behind the scenes, though, efforts are being made to ensure that whoever wins will be firmly aligned with the separatist cause, according to a person familiar with the plan.
"In a country where politics is as voracious as it is in Catalonia, where there's a vengeful and fratricidal behavior in so many things, it's no surprise that Barca has become a disputed power," said Ramon Miravitllas, author of the 2013 book called "Barca's Political Role." "To those who favor independence, Barca needs to be a striker that plays against other forces beyond football."

The two main pro-independence parties—Esquerra Republicana and Junts per Catalunya—are currently negotiating to form a government in the region after elections last month. While Esquerra looks set to lead the administration, the more radical Junts appears to have the upper hand in the race for who will run Barcelona.
The party's leader, former regional President Carles Puigdemont, is personally following every twist and turn of the election. He is in self-proclaimed exile in Belgium following the turmoil of the region's failed bid for independence in October 2017, which also divided Spanish soccer as well as the nation.
Junts is interested in using Barcelona to develop television content, according to the person familiar with the party's involvement. The club owns a television channel and has a content studio, Barca Studios, with capacity to build streaming services.
Puigdemont and his allies have been working with Joan Laporta, a former president and the frontrunner to get the post again.

People close to Puigdemont have been helping gather the necessary financial guarantees for candidates on the Laporta team. They need 100 million euros ($119 million)—or about 8.5 million each—and enlisted the help of an executive at one of Catalonia's main banks, according to the person familiar with the situation.
Should he prevail, Laporta faces the task of fixing a club in a mess, with debt of about 1 billion euros and a cash crunch in May. Former President Josep Maria Bartomeu and three other directors were arrested earlier this week amid a prosecutor's investigation into the previous administration's use of the club's funds.
In December, Laporta made an advertising splash when he put up a billboard outside the stadium of archrival Real Madrid in the Spanish capital. The slogan "Eager to see you again" referenced the rivalry, but the message was also that the independence movement is back, said a person familiar with the decision.
"Barca has been 'more than a club' since the dictatorship, but it can't have the same role," said Miravitllas. "Times have changed."
What 'secular' rejigging in Bengal means for national politics – Times of India


<!–

Uday Deb

–>
It is unlikely that too many people outside the charmed circle of political buffs in West Bengal had even heard of Abbas Siddiqui a year ago. Although the Furfura Sharif mazar in Hooghly district run by the Siddiqui family plays a prominent role in the religious life of Bengali Muslims, its political involvement has hitherto been tenuous and very discreet. In forming the Indian Secular Front and almost hijacking the CPM-managed monster rally at Kolkata's Brigade Parade Grounds on February 28, Abbas — or Bhaijan as he is popularly called — has catapulted himself to the front bench of state politics.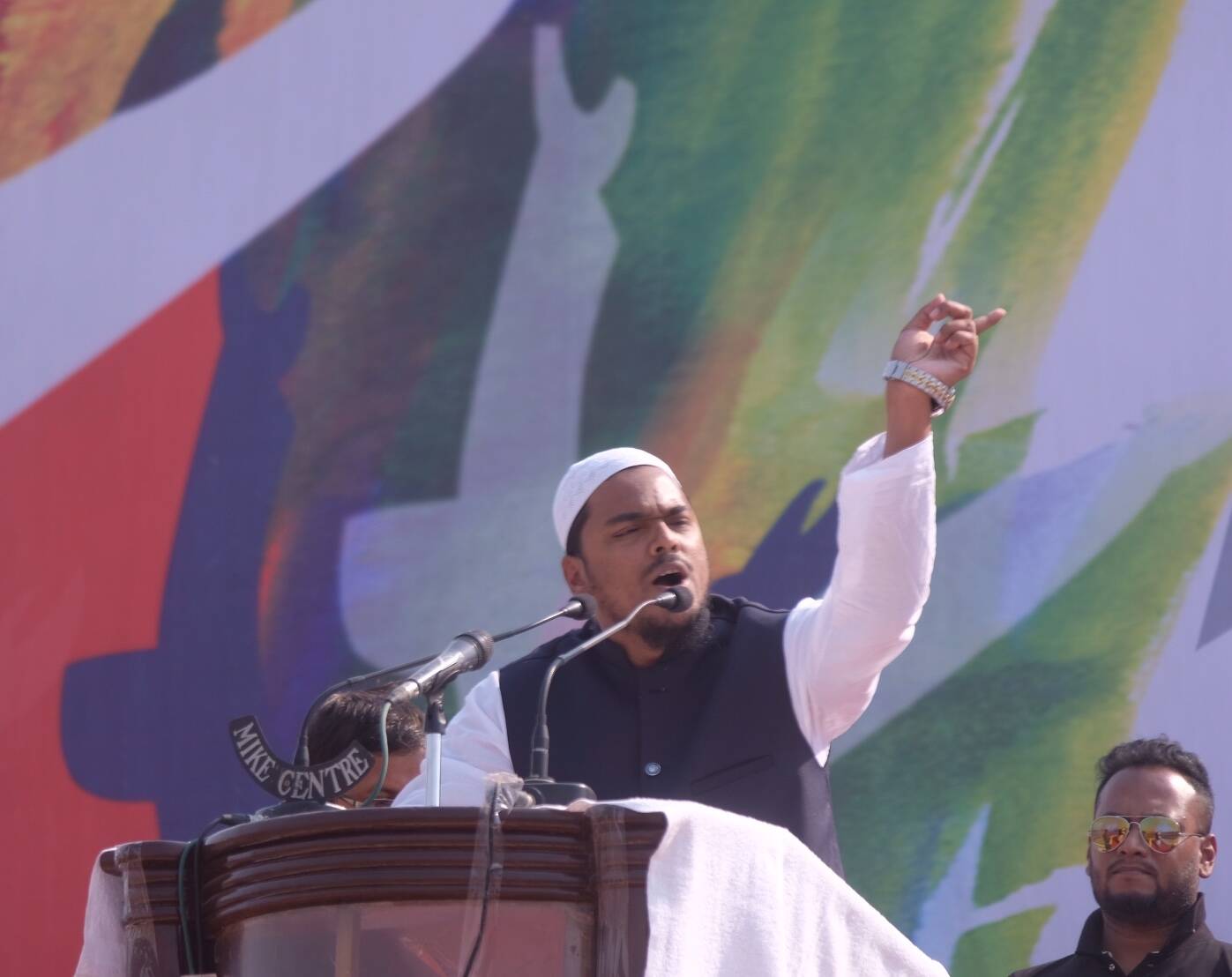 In electoral terms, the ISF is contesting only 37 of the 294 Assembly seats and that too mainly in south Bengal. However, a great deal of importance is being attached to Abbas' potential ability to sway Muslim voters away from Mamata Banerjee's AITC and in favour of its Congress and Left allies. If that indeed happens, the contest in West Bengal could well become triangular and to the detriment of Mamata whose over-dependence on Muslim support was established in the 2019 Lok Sabha election. At the same time, there is speculation that the fiery assertion of Muslim identity politics by the ISF could accelerate the process of Hindu consolidation behind the BJP.
The extent to which the ISF and its leader shape the outcome in West Bengal will be known on May 2. For the moment, however, a few trends are apparent.
First, it was clear from the chemistry of last Sunday's Brigade rally that the ISF's commitment to the Third Front is tenuous. Abbas made it clear that he believed the Muslim minority in Bengal were through with being regarded as a vote bank. They sought a bhagidari (partnership) role in a future dispensation. Read between the lines this meant that the ISF was willing to prop up any dispensation — apart from one led by the BJP— that would ensure such a power-sharing arrangement.
In other speeches — all available on YouTube — Abbas has compared his role to the fourth leg of a chair: he could either stabilise it or, if necessary, pull it out and cause the whole chair to collapse. In short, while being in a minority, the ISF would exercise the ultimate veto. Secondly, the entry of the ISF into electoral politics has the potential of breaking the mould of Bengal politics. According to the Census of 2011, Muslims comprise 27% of Bengal's population, with a majority in the three border districts of Murshidabad, Malda and Uttar Dinajpur. In electoral terms, the Muslim weightage may be even greater and anecdotal evidence from the districts speak of a significant influx of Muslim Rohingyas in the past five years, most of whom have managed to secure Aadhar cards and enrol as voters.
Despite the numerical strength, Muslims haven't forged a separate party since the Muslim League shut shop after successfully securing its goal of Pakistan in 1947. However, the community has played an important role in tilting the balance in favour of one party or another. Till 1972, the Congress was the principal beneficiary, subsequently it was the Left Front and then Mamata. Although the Congress retains its foothold in the Muslim-majority districts, exit poll data indicates that the 22 Lok Sabha seats Mamata's AITC won in 2019 would have been impossible without overwhelming Muslim support. In this election, Abbas is attempting to demonstrate that 'secular' parties must pay a price for this support.
Finally, it would seem that Muslim politics in India is following a definite trajectory. Apart from the erstwhile Jammu and Kashmir, there are three states where Muslims comprise over a quarter of the population: Assam (34.2%), Kerala (26.6%) and West Bengal (27%). In Kerala, the Muslim League has been a partner of the Congress for long; in Assam, Badruddin Ajmal's AIDUF has teamed up with the Congress for the Assembly election; and in West Bengal, a new Muslim party is being legitimised by the Congress and Left. In Muslim-dominated zones of Andhra Pradesh, Telangana, Maharashtra and Bihar, Asaduddin Owaisi's AIMIM has bared its muscle.
Hitherto, Muslim politicians had tried to make their mark within parties that claimed to rise above religion. The new trend suggests that with a rising share of the population, the thrust is towards putting the Muslim religious identity in the forefront, with both the Left and Congress also succumbing to the assertiveness of Abbas' show of Muslim strength. In Bengal, the entire basis of 'secular' politics is being rejigged. The national implications are ominous.
X FACTOR? Abbas Siddiqui's alliance with the Congress and Left could eat into TMC's Muslim support base and make it a triangular contest
<!–
Disclaimer
Views expressed above are the author's own.
–>


END OF ARTICLE
Politics Report: BIA's Big Decision — Voice of San Diego – Voice of San Diego
The local chapter of the Building Industry Association has long been a fixture of the region's business-conservative establishment. Along with groups like the Chamber of Commerce, Restaurant Association, San Diego Association of Realtors and Associated General Contractors, it's been a reliable constituency and donor base for Republican candidates and causes.
But just as the region's politics shifted, giving way to a comfortable Democratic advantage in every influential agency in the county, something funny happened – the politics of land use and housing development changed too. Suddenly, increased homebuilding was a central goal of the ascendant Democratic coalition. The BIA's audience changed, but its work was as relevant as ever.
Now, the organization needs to choose a new leader.
Borre Winckel is retiring. He led the group for the last 12 years, and his love for building single-family homes in undeveloped areas was matched only by his love for provoking environmentalists and the legislators who passed housing regulations.
In a 2018 blog post titled "Elitist Environmentalists Strike Again," for instance, he ridiculed the state and local push toward urban housing development as part of a climate-focused agenda, arguing it would crush the state's economy and that its supporters were indifferent to poverty.
So, yeah, not exactly a pal to the transit-bike-urban apartment vision championed by YIMBYs.
The group is now at a crossroads: Do they continue betting on sprawl, and their ability to strong-arm it through local governments? The BIA was the biggest supporter of the successful countywide No on A campaign a year ago, which would have put all such sprawl projects to a popular vote, and many of its members specialize in those projects, not the new infill alternative urbanists prefer.
Or do they pivot, and look to embrace the changing politics and demographics, by becoming something closer to a YIMBY group, or transit- and housing-focused interest groups adjacent to it? At some point, it won't make sense to keep fighting the last decade's land use disputes.
The group's next leader should suggest where they're going. They could bring in anyone from a conservative firebrand to a progressive urbanist – or something in between, like a business-friendly moderate who might not lead the charge on development as intersectional politics, but who can at least play nice with the county's increasingly powerful progressive flank.
Police Shooting Draws Mayor's Concern, or No?
This week the city released disturbing footage of a San Diego police officer shooting three rounds into a homeless man, who had been eating a bowl of something when he reached into his back pocket, after a police officer asked him repeatedly about a knife. As the U-T noted, when the footage came out, the Police Department slightly but significantly altered their earlier description that the man had threatened the officer with a knife. They ended up saying he reached for a knife, "which threatened" the officer.
Lisa Halverstadt was interviewing the mayor soon after video came out and she asked about this incident.
"I think the video speaks for itself, and I certainly have very strong opinions about it. I recognize it is part of a defined process now and we will see what happens, but we certainly have a lot of work to do to make sure we're doing homeless outreach in a way that doesn't involve people getting shot," he said.
There was some discussion among reporters and others whether this was him saying he was really concerned because the video was so obviously bad but that he needs to wait for this process to play out. Or whether he was not saying, in any way, what he thought about the video or the officer's actions.
Polilinks
On the big week in state politics: Sara Libby's Sacramento Report is loaded this week. Leading the review is the multibillion-dollar deal on reopening schools that some legislators say will not open schools.
On unions in schools: One of the things former Mayor Kevin Faulconer claims is that he would be able to get school communities back together. That Gov. Gavin Newsom has failed at this effort and thus, we should recall him. But Faulconer has not outlined how exactly he'd get school campuses open. Schools are not opening because teachers do not feel safe and have been unwilling to return, and they have a de facto veto because they are united.
So would he go after that power? Faulconer told Politico's Mackenzie Mays that he would not suspend collective bargaining and force teachers back to classrooms.
"I think it's about sitting down at the table and demanding results," Faulconer said. "Keeping our schools closed is not what I would accept."
About that sort of leadership: This reminded Andrew of when, many years ago, Faulconer was running for mayor and he promised similar leadership to deal with a civic dilemma. Faulconer supported the effort to revoke the plan to separate Barrio Logan's homes from its polluting businesses with a new land-use code that would change the area over time. The shipbuilding industry and neighborhood had come to an agreement but not on a few specific points. Faulconer would not take a position on those points but he said he would resolve the impasse with leadership as mayor. It remains unresolved.
Chargers Stadium content: The Politics Report knows that many of you miss stadium news. You remember the days when we could tap into that stream of journalism that always giveth: the stream of endless, scandalous, enthralling stadium politics content. Well, there's just the podcast for you coming out. On Tuesday "Bolted" will debut. It's a history of the Chargers in San Diego and their march out of town. Scott talked with the producers for a couple hours about the politics, policies and leadership stumbles during that period.
MTS Board Pursuing Transit Advocate's 'Free Transfer' Policy
The Metropolitan Transit System could soon make a big change, allowing riders who purchase one-way tickets to enjoy free transfers to other buses or trolleys.
The fact that riders need to buy multiple tickets – or purchase a relatively expensive day pass – to take multiple legs of a trip has been a sore spot for transit advocates for a while now. At the start of the year, the transit advocacy group Circulate San Diego sent the agency a letter urging it to consider a change that would allow free transfers.
"This inequity disproportionately impacts low-income riders, who are stuck paying twice for a one-way trip," Circulate wrote.
The agency's full board in January told MTS staff to study the idea, which came before the agency's executive committee this week for approval. It's now set to go before the full board.
MTS staff concluded that it was in a distinct minority among 16 similar agencies by not allowing transfers (that conclusion was … odd, in that the staff report emphasized it in reverse. Instead of highlighting that the majority of agencies provided free transfers, staff instead emphasized that MTS was not alone in charging for them).
In the end, staff suggested making the change. The committee approved allowing riders using the system's new "PRONTO" fare card to transfer for free, redued the cost of youth passes for one-way trips, and rejected a proposal to set a default fare increase in 2025.
San Diego Councilman Sean Elo-Rivera, who serves on the committee and had been a vocal advocate for providing free youth passes in his previous job as director of Mid-City CAN, praised Circulate for its advocacy on the issue.
"I don't want to be the elected now who takes credit for being on a committee for two meetings, and now this happened," he said. "There's a culture shift that's happening throughout various government bodies in San Diego. From the County Board of Supervisors to the City Council and MTS and SANDAG, these are large institutions, and there's some immediate changes that happen when people in the decision-making seats change, but there's also – in institutions of this size – there's time required for the institution as a whole to change. Some of this was set in motion by AB 805, and realigning power. But also what we're seeing now is the product of work by previous boards, to look at transit different in general, and the way fares are impacting communities."
Tucker Carlson's Father
A dispatch from VOSD contributor Randy Dotinga: The main villain of a new HBO documentary series is none other than Dick Carlson – a former local TV reporter, father of a famous talking head and major candidate for San Diego mayor in 1984 who somehow managed to lose in a landslide while outspending an indicted incumbent.
"The Lady and the Dale," which chronicles a con artist's remarkable life, paints Carlson as a craven sideshow barker who reveled in exposing transgender people in the 1970s. He did it not once but twice.
The first time, when Carlson worked in Los Angeles in 1975, he outed the subject of the documentary – a genius of self-promotion named Liz Carmichael who made headlines by trying to develop an ultra-low-mileage, three-wheeled sports car called the Dale. Accusations flew that she was ripping off investors, and Carlson revealed she was a convicted swindler who'd changed her gender.
This was news. But Carlson refused to take Carmichael's gender switch seriously although the documentary proves it was clearly genuine. In one news report, Carlson referred to Carmichael as "she, or rather he," said she's "in actuality a man," and described her as looking "harried, bedraggled" in a "pink pantsuit" that she'd apparently worn for days.
"I know Liz," Carlson chuckled in an interview for the documentary. "That had to be just terrible … He really disliked me, I have to say." No wonder: Carlson testified in Carmichael's trial and insisted on using male pronouns for her even after the judge told him to knock it off. "I thought it was ludicrous, and I didn't think I had to," Carlson declared.
For her part, Carlson said Carmichael paid money to have him killed. The documentary doesn't clear up whether this really happened.
In 1976, Carlson was working at KFMB-TV/Channel 8 here in San Diego when he got a tip about player Renée Richards at the La Jolla Tennis Club's summer tourney. While she was playing as a woman, Richards had earlier undergone a sex-change surgery after living as Dr. Richard Raskind.
Much later, Richards told a San Diego reporter that she begged with Carlson to keep her secret: "I said, 'You can't do this. I am a private person. His reply? 'Dr. Richards, you were a private person until you won that tournament yesterday.'"
Carlson insisted on telling viewers that "he's a man."
Susan Stryker, a transgender professor at Mills College who studies gender and appears in the documentary, told me this week that Carlson exemplifies the media's tendency to paint transgender people as "evil deceivers and make-believers."
"He wasn't an outlier," she said, "although he clearly has a prurient interest in trans women."
Now in his 80s, Carlson clearly has no regrets, cavalierly telling the filmmakers that transgender families like Carmichael's are mentally unhealthy: "If you didn't think that was kind of sick, you would think Jeffrey Dahmer was a normal person."
A few years later, Carlson ran for San Diego mayor in 1984 against Roger Hedgecock, the then-indicted incumbent. The former TV reporter, who'd by then married a frozen-foods heiress, made his way into a one-on-one runoff in which he was accused of gay-baiting and then lost by a whopping 58-42 percent to Hedgecock. Carlson went on to head the Voice of America (and get into hot water) and become ambassador to the Seychelles, an island nation with fewer citizens than El Cajon.
Carlson's son, Tucker, the high-rated Fox News host, who grew up here, rails against transgender rights and fixates on restrooms.
While "The Lady and the Dale" is fascinating and compelling, it turns Carmichael – who spent her life ripping people off – into a kind of heroine. And it fails to dig deeply into whether she brainwashed family members and employees who developed a cult-like devotion to her.
But the documentary doesn't need to transform Dick Carlson into a mean, small-minded relic. He did that all on his own.