TD and CIBC cap three days of dismal forecasts of economic impact of COVID-19 – The Globe and Mail
Two more major Canadian banks have reported quarterly profits declined by more than half as they stocked up reserves to absorb anticipated loan losses, capping three days of dismal forecasts from bankers about the extent of the economic damage the novel coronavirus could do.
Toronto-Dominion Bank set aside more than $3.2-billion in provisions to cover losses on loans that could go sour, an eye-catching sum that eclipsed large spikes in provisions at each of the other Big Six banks. Canadian Imperial Bank of Commerce set aside more than $1.4-billion as a reserve against its own potential losses on Thursday.
The need to rapidly build bulwarks against future losses was the driving force behind the steep plunge in earnings across the sector in the fiscal second-quarter – profits declined 52 per cent at TD and 71 per cent at CIBC. But in the midst of a global pandemic that prompted a wide-ranging economic shutdown, all six of the country's big banks remained profitable, with capital levels securely intact and their quarterly dividends unaltered.
"I think that's one reason the banks' [stocks] are rallying, even though the results themselves in absolute terms are not good," said Meny Grauman, an analyst at Cormark Securities Inc. "There's a big relief that there was no bomb so far in the results."
The provisions that banks booked were largely based on complex forecasts of possible future losses, calculated using the best assumptions they can cobble together at this stage. They provide a yardstick by which to measure the potential scale of economic carnage from COVID-19, taking stock of debt held by consumers as well as businesses of all sizes in an array of industries. But the pace of recovery is uncertain, and senior bankers warned that a return to precrisis profitability won't be quick.
"It may take to [2021], it may take to early [2022] before you see a robustness back in the banking sector again, assuming that the health care crisis is behind us," Victor Dodig, CIBC's chief executive officer, said on a conference call with analysts.
For the three months that ended April 30, TD reported profit of $1.52-billion, or 80 cents per share, compared with $3.17-billion, or $1.70, a year ago. Adjusted for certain items, TD said it earned 85 cents per share, on an adjusted basis, matching analysts' consensus estimate, according to Refinitiv.
In the same period, CIBC earned $392-million, or 83 cents per share, compared with $1.35-billion, or $2.95 a share, last year. On an adjusted basis, CIBC said it earned $0.94 per share, far shy of the $1.65 in adjusted earnings per share analysts expected.
The resilience of banks' capital levels was an important theme in the second quarter, and each large Canadian bank emerged with billions of dollars in excess capital over and above the minimum threshold set by regulators. Yet TD had a sharper decline than expected in its common equity Tier 1 (CET1) ratio – which measures a bank's highest-quality capital relative to its assets, an important indication of a financial health – which fell to 11 per cent, from 11.7 per cent a year ago.
A range of factors contributed to the drop, including share buybacks before the crisis and changes in foreign exchange rates, but the bank also adjusted the levels of risk it assigns to various assets as customers drew heavily on credit lines when the shutdown began in mid-March. To be prudent, TD introduced a 2-per-cent discount on shares purchased through its dividend reinvestment plan (DRIP), which is a tool to raise capital, after BMO made the same move in April.
By contrast, the CET1 ratio at CIBC didn't budge, remaining at 11.3 per cent, partly as result of a routine adjustment of the bank's models. As some loans deteriorate because of economic losses owing to the economy shutting down, however, CIBC expects some pressure on the ratio is possible in the current quarter.
After two days of surging prices for bank stocks, shares in TD and CIBC both gave back some ground on Thursday, falling 3.8 per cent and 2 per cent, respectively, on the Toronto Stock Exchange.
Even as banks prepare for a surge in impaired loans, actual losses have been delayed in some cases by payment deferral programs the banks are offering and government relief measures. TD said it has deferred payments on $62-million in loans to consumers and businesses, a majority of which is made up of mortgages, while CIBC has granted payment deferrals on loans worth $51.6-billion to clients in Canada, the United States and the Caribbean.
As those programs expire, banks expect most customers to resume payments. "I view the deferral programs to be ultimately risk-reducing," said Ajai Bambawale, TD's chief risk officer, because they give customers breathing room to bounce back from a temporary loss of income.
But TD has built reserves to cover some losses on deferred loans, "because in our view it is a matter of time before some become delinquent, others may become impaired as well," he said.
Driving up loan-loss provisions played a major part in sapping profits in the banks' core retail divisions. Customers also spent less money on cards and used spare cash to pay down debt. And rapid cuts to interest rates by the Bank of Canada and the U.S. Federal Reserve squeezed profit margins on loans.
At TD, retail banking profit fell 37 per cent to $1.17-billion in Canada, and plunged by 90 per cent in its U.S. retail arm, to $102-million, excluding profit from the bank's share of TD Ameritrade Holding Corp. And CIBC's profit from Canadian personal and small business banking fell 64 per cent, to $203-million.
In banks' capital markets divisions, robust levels of trading activity and record levels of debt underwriting were expected to help prop up banks' profits. But in several cases, those benefits were eclipsed by rising provisions on corporate loans and losses on certain trading strategies in volatile equity markets.
Your time is valuable. Have the Top Business Headlines newsletter conveniently delivered to your inbox in the morning or evening. Sign up today.
How home buyers are competing in the GTA's fired up market amid COVID-19 pandemic – CTV News
TORONTO —
People looking to buy a home in the Greater Toronto Area are facing stiff competition to secure their purchase.
Peter Yu and his wife are currently learning what it's like to be buyers in the Yonge Street and Eglinton Avenue area.
"There's a lot of competition still in the market. It's not what we were anticipating, but it's a process we're working through," Yu said.
The couple started looking into purchasing a home in the city in May. They missed out on one house already after they were out bid by five per cent.
As COVID-19 pandemic lockdown restrictions have lifted, findings from the Toronto Regional Real Estate Board show a fired up market.
Sales in the month of May compared to June spiked up to 89 per cent, and the average selling price for all homes in June was $930,869 — up 11.9 per cent compared to last year.
Bosley Real Estate Broker Davelle Morrison told CTV News Toronto Tuesday that there are many people who have decided they want to buy a home after being cooped up for months.
She said people living in condos are looking for homes, and people with homes are looking for cottages.
Morrison said she's aware of several properties in the GTA which received multiple offers and is aware of one place in Toronto's west end that received dozens of bids before it sold over the asking price.
"We got a bit of pent up demand and now the number of showings is basically back to pre-COVID levels. Everybody is ready to get out of their house and they want a new home," Morrison said.
Morrison's advice for buyers is to get a mortgage broker, have finances lockdown and do research.
Toronto couple with $1.1M budget looking to buy a home for a year
Together for a decade, Grégory Thinet and husband Jason Chow would love to upgrade from their two bedroom condo and buy a house.
They want a backyard, and have more space for pets and family.
"It's been very frustrating to find our little piece of heaven because of how crazy the situation is in Toronto," Thinet said.
The couple both have steady employment, but said they have yet to put in an offer because many properties sell for two to three hundred dollars above the listed price and therefore are out of reach.
"We're hopeful. We're always hopeful," said Chow.
"This is our next step in our life, and we'd like to take it, but we can't right now."
Oil Price Rally On Hold After API Reports Rising Crude Inventories – OilPrice.com
By Julianne Geiger – Jul 07, 2020, 3:44 PM CDT
The American Petroleum Institute (API) estimated on Tuesday a build in crude oil inventories of 2.048 million barrels for the week ending July 3.
Analysts had predicted an inventory draw of 3.114 million barrels.
In the previous week, the API reported a major decrease in crude oil inventories of 8.156 million barrels, after analysts had predicted a much smaller build. It was the largest crude draw this year.
WTI was trading slightly down on Tuesday afternoon prior to the API's data release with prices feeling minor pressure from an increase in the number of new coronavirus cases in the United States.
Oil production in the United States has now fallen from 13.1 million bpd on March 13 to 11 million bpd for June 26, according to the Energy Information Administration, for the second week in a row. Production has rebounded somewhat from week ending June 12, which saw an average of 10.5 million bpd produced.
At 3:23 pm EDT on Tuesday the WTI benchmark was trading down on the day by $0.20 (-0.49%) at $40.43. The price of a Brent barrel was trading down on Tuesday as well, by $0.20 (-0.46%), at $4290—both benchmarks are trading up on the week.
The API reported a draw of 1.825 million barrels of gasoline for week ending July 3—compared to last week's 2.459-barrel draw. This week's draw compares to analyst expectations for a smaller 2,000-barrel draw for the week.
Distillate inventories were down by 847,000 barrels for the week, compared to last week's 2.638-million-barrel build, while Cushing inventories saw a build of 2.219 million barrels.
At 4:42 pm EDT, WTI was trading at $40.33 while Brent was trading at $42.78.
By Julianne Geiger for Oilprice.com
More Top Reads From Oilprice.com: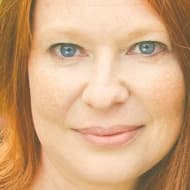 Julianne Geiger
Julianne Geiger is a veteran editor, writer and researcher for Oilprice.com, and a member of the Creative Professionals Networking Group.
Uber launches grocery-store delivery service in Montreal and Toronto – Montreal Gazette
Article content
You can now order your groceries in Montreal and Toronto via your Uber app.
San Francisco-based Uber Technologies announced on Tuesday that it is launching a new service in Montreal, Toronto and 16 Latin American cities that allows Uber users to order from grocery stores, including Metro and IGA. You can order using the Uber and Uber Eats apps.
"We want to make life easier for our users," said Jonathan Hamel, manager of public affairs in Quebec for Uber, in a phone interview Tuesday. "So now we're adding this new product."
The service in Montreal will also allow people to order from Jean Coutu, Walmart, Première Moisson, Costco, Canadian Tire, Sephora, Mondou and Yves Rocher.
You can also select what time of day you'd like the delivery to arrive.
Uber is launching the service in partnership with Cornershop, a Chilean grocery-delivery startup. In 2019, it was announced that Uber had acquired a majority stake in Cornershop, a deal that is expected to close in the coming days. The purchase price has not been revealed.