Tesla set to begin deliveries of China-made Model 3 cars
U.S. electric vehicle maker Tesla Inc will begin delivering Model 3 vehicles built at its Shanghai factory on Monday, a company representative told Reuters.
Construction of its first plant outside the United States began in January and production started in October. It aims to produce 250,000 vehicles a year after production of the Model Y is added in the initial phase.
The first 15 customers to get the cars on Dec 30 are Tesla employees, the company representative added.
The delivery date of Dec. 30 means that the plant will start delivering cars to customers just 357 days after the factory's construction started, which will mark a new record for global automakers in China.
The China-made cars are priced at 355,800 yuan ($50,000) before subsidies and Tesla has said it wants to start deliveries before Chinese new year beginning on Jan. 25.
The Shanghai plant is part of the Silicon Valley automaker's plans to bolster its presence in the world's biggest auto market and minimize the impact of the U.S.-China trade war.
The car maker already treats China, the world's biggest electric vehicle market where 1.3 million new-energy vehicles were sold last year, differently than elsewhere, with offerings such as racing events and showroom parties.
It is also building service centres and charging stations across China to assure customers of standardized after-sales service, Reuters reported last month.
The Chinese government has also been supportive of the factory, which is China's first wholly foreign-owned car plant and a reflection of the government's broader shift to open up its car market.
The Ministry of Industry and Information Technology on Friday said it had added Tesla's China-made Model 3 to a list of new energy vehicles exempt from purchase tax.
The ministry had said in August it had exempted all of Tesla's models from purchase tax.
30+ early Cyber Monday household deals on Amazon: Cleaning, grocery, office & more – Yahoo Canada Shine On
While Black Friday and Cyber Monday are known for incredible deals on technology and kitchen gadgets, it's also the perfect time to stock up and save big on household items you use on a daily basis.
From toilet paper and cleaning products to batteries and toothbrushes, Amazon Canada has a slew of incredible deals starting at just $4 as part of their early Cyber Monday deals.
While the online retailer boasts massive savings on a variety of everyday essentials, which you can check out here, Yahoo Canada has selected the very best deals across home, personal care, cleaning, grocery and home office.
Black Friday is over, but the Cyber Weekend deals are still going strong! Click here for all the latest updates on early Cyber Monday deals, sales and discounts.
Read on to shop 30+ everyday deals from Amazon.
Best Amazon Canada early Cyber Monday household deals
Best Amazon Canada early Cyber Monday personal care deals
Best Amazon Canada early Cyber Monday cleaning deals
Best Amazon Canada early Cyber Monday grocery deals
Best Amazon Canada early Cyber Monday home office deals
Let us know what you think by commenting below and tweeting @YahooStyleCA! Follow us on Twitter and Instagram.
Originally published November 26, 2022, 5:53 p.m.
Black Friday is over, but you can already shop Amazon Canada's Cyber Monday deals
Amazon Canada's Black Friday sale kicked off on Thursday — and the Cyber Week deals are still going strong this weekend, with prices slashed on hundreds of new items in the lead-up to Cyber Monday.
It's the ideal time to take advantage of huge savings on household essentials like coffee and batteries, as well as splurge on new tech upgrades or holiday gift ideas.
Many of these discounts are time-limited, so scroll through for a selection of this year's best extended Black Friday deals from Amazon Canada.
Best Amazon Canada early Cyber Monday deals
Best Amazon Canada early Cyber Monday tech deals
Best Amazon Canada early Cyber Monday kitchen deals
Best Amazon Canada early Cyber Monday household essentials deals
Best Amazon Canada early Cyber Monday home deals
Best Amazon Canada early Cyber Monday toys & games deals
Best Amazon Canada Black Friday health & beauty deals
Best Amazon Canada Black Friday fashion deals
Cha-Ching! Shopify Merchants Break Black Friday Records with $3.36 Billion in Sales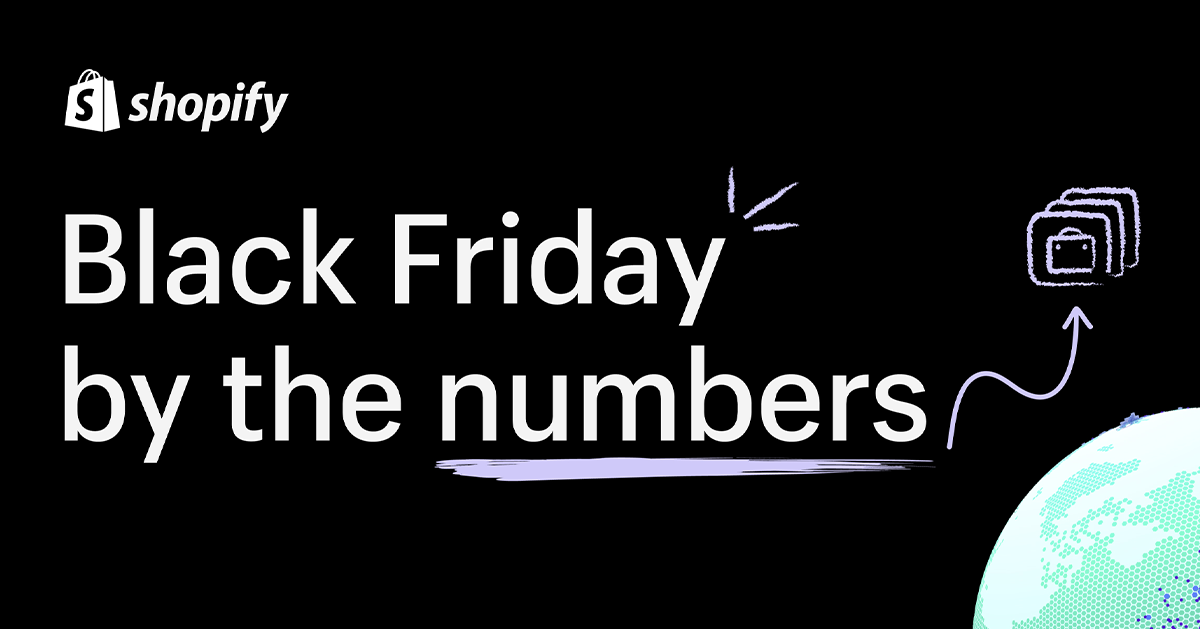 As a global provider of essential internet infrastructure for commerce, Shopify announced a record-setting Black Friday with sales of $3.36* billion from the start of Black Friday in New Zealand through the end of Black Friday in California. This marks a 17% increase in sales over Black Friday in 2021 (19% on a constant currency basis).
At its peak, merchants on Shopify saw sales of $3.5 million per minute at 12:01 PM EST on Black Friday, collectively.
"Black Friday Cyber Monday has grown into a full-on shopping season. The weekend that started it all is still one of the biggest commerce events of the year, and our merchants have broken Black Friday sales records again," said Harley Finkelstein, President of Shopify. "Our merchants have built beloved brands with loyal communities that support them. This weekend, we're celebrating the incredible power of entrepreneurship on a global stage."
2022 Black Friday Global Highlights 
Peak sales per minute: $3.5 million USD on Black Friday at 12:01 PM EST
Top selling countries and cities where shoppers made purchases from: United States, United Kingdom and Canada, with the top-selling cities on Black Friday including London, New York, and Los Angeles
Top product categories: Apparel & accessories, followed by health & beauty, and home & garden, with trending products including Snocks GmbH (Boxershorts), rhode (peptide glazing fluid), and Brooklinen (Luxe Core Sheet Set)**
Average cart price: $102.31 USD or $105.10 USD on a constant currency basis  
15%: Cross-border orders worldwide on Black Friday as a percentage of total orders
27%: Growth in POS sales made by Shopify merchants globally over last year's Black Friday
Visit datastories.shopify.com to view Shopify's annual Black Friday Cyber Monday Live Globe, which captures the impact Shopify-powered stores have across the globe.
---
*Shopify's 2022 Black Friday data is based on sales by Shopify merchants around the world from  November 24th 11:00 UTC to November 26th 8:00 UTC. 
**Shopify's Black Friday/Cyber Monday Shopping Index is a proprietary index that provides a unique look at what's trending during this busy shopping season based on orders, products added-to-cart, and pageviews across Shopify's merchants.
All data presented here (including worldwide sales) is approximate and is based on various assumptions. All data is unaudited and is subject to adjustment. All financial figures are in USD. Data represents online and offline sales made by Shopify's global merchants.