The art and chaos of negotiating the Glasgow Climate Pact – Climate Fight podcast part 5 – The Conversation UK
A good negotiation is supposed to leave everyone feeling a little unsatisfied. The US presidential envoy on climate, John Kerry, said as much when the latest UN climate change conference – COP26 in Glasgow – drew to a close. The Glasgow Climate Pact it produced will have disappointed most countries for one reason or another. But the delegates who arrived in Glasgow hoping for a new financial settlement between rich and poor countries, to help the latter weather the climate crisis, will feel most let down of all.
This is part five and the final episode of Climate fight: the world's biggest negotiations, a series on COP26 from The Anthill podcast. In this episode we reported from Glasgow where we spoke with academics who have been researching the UN climate negotiations for decades, and some of the people representing their countries in the talks.
As we heard in the first episode, developed countries promised to pay the developing world US$100 billion (£75 billion) a year by 2020, but fell short by about US$20 billion. Climate finance is supposed to help some of the world's poorest people survive a crisis they didn't create and develop economies which are green and resilient.
But there's something else developing countries argue affluent countries owe them for: loss and damage. Lisa Vanhala, professor of political science at UCL, explains that this refers to the irreversible impacts of climate change which countries cannot adapt to, like sea level rise. Compensation for loss and damage was "really the big thing that developing countries came into [COP26] united in asking for," Vanhala says. But the result was "no cash on the table", as the EU and US blocked the creation of a facility for delivering loss and damage finance.
The fortnight in Glasgow passed with a flurry of pre-arranged deals and speeches by world leaders. In the negotiating rooms, delegates from 197 countries gathered to grind out an agreement, often haggling over lines in the draft text long into the night. COP26 was labelled the least accessible UN climate change summit yet, as COVID-19 vaccine hoarding and price gouging for accommodation in Glasgow limited attendance by poorer nations, and rules set by the UK presidency kept civil society groups at bay.
In the first days of the summit, long lines kept delegates and observers waiting outside in the rain for hours. So how did all of this affect the eventual agreement?
"I think a mistake that is commonly made is to assume that all these negotiation outcomes are rational," says François Gemenne, director of the Hugo Observatory at the University of Liège in Belgium. Gemenne has studied the UN climate negotiation process for a long time, and saw how administrative blunders helped derail an agreement at COP15 in Copenhagen in 2009.
While he says the UK's handling of the talks and the position of other rich countries on loss and damage will have sowed resentment among developing nations which came to hammer out a deal, "COP is not a one-shot event. It's a continuous process … and it's important for countries of the global outh [especially] to keep the process rolling."
Abhinay Muthoo, a professor of economics and expert in negotiating at the University of Warwick, says "trust is very important… in enriching deals." The Glasgow Climate Pact reaffirmed the desire of all countries to limit global warming to 1.5°C. But the discord of COP26, which included a last-minute intervention by India and China to water down a resolution on coal power, showed how much work is still needed to bridge the divide between developed and developing countries.
In this episode, we also speak to Hadeel Hisham Ikhmais, a climate negotiator from Palestine, who explains what it's like to be a negotiator behind closed doors at COP26.
The Climate Fight podcast series is produced by Tiffany Cassidy. Sound design by Eloise Stevens and the theme tune is by Neeta Sarl. The series editor is Gemma Ware.
A transcript of this episode will be available soon.
You can find us on Twitter @TC_Audio, on Instagram at theconversationdotcom or via email. You can also sign up to The Conversation's free daily email here. You can listen to The Anthill podcast via any of the apps listed above, download it directly via our RSS feed, or find out how else to listen here.
---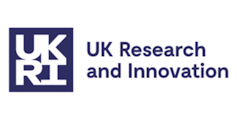 Climate Fight: the world's biggest negotiation is a podcast series supported by UK Research and Innovation, the UK's largest public funder of research and innovation.
---
Sask. art gallery reviewing 2,000 pieces following return of stolen Indian statue – CBC.ca
A Saskatchewan art gallery is investigating 2,000 pieces in its collection following the return of a stolen statue to India.
CBC News was recently granted access to the basement vault of Regina's MacKenzie Art Gallery, where namesake Norman MacKenzie's journals and records are stored. They detail MacKenzie's theft of the Indian statue, but also raise questions about other pieces he acquired from China, Syria and elsewhere.
Galleries and museums across North America and Europe are facing demands to return pieces looted from other countries. Some say it's also time to debate whether names like MacKenzie should remain on those buildings.
"Institutions — whether they're local, provincial, national — all created a colonial narrative. The narrative was one of defeat. It's a colonial story," said Gerald McMaster, a Canada research chair at the Ontario College of Art and Design (OCAD) and director at the Wapatah Centre for Indigenous Visual Knowledge.
"I think the reckoning is coming."
The MacKenzie gallery's CEO John Hampton recently escorted CBC News to a basement door marked "Vault," keying in a series of security codes before entering. After donning blue latex gloves, Hampton opened a drawer containing MacKenzie's original dictated ledgers from his 1913 world trips.
MacKenzie had moved to Regina from Ontario years earlier and established a thriving law practice. His growing art collection was almost totally destroyed during the 1912 Regina Cyclone, the deadliest tornado in Canadian history, which killed 28 people.
MacKenzie and his wife then embarked on the first of two world tours to replace and enhance his decimated collection.
The story of the statue
Hampton opened the large, black leather-bound book and flipped through page after page of photos and descriptions of each piece. It included the story of the Indian statue.
MacKenzie had apparently dictated the story at some point after returning: He and his guide were rowing down the Ganges River in the holy city of Varanasi, then called Benares, when they came upon a Hindu temple.
He saw three stone statues at the edge of a pool filled with red liquid. MacKenzie assumed it was sacrificial blood, but gallery officials say it was most likely coloured with "sindoor," a red powder used in ceremonies.
MacKenzie talked to a man there who agreed to steal one of the statues. Later that night, the man brought all three to MacKenzie's hotel room.
MacKenzie said he'd only buy one, because he knew it was "a most serious offence" and he could have "gotten into trouble" with the British colonial government if he tried to smuggle out all three. MacKenzie told the man to return to the scene and put back the other two statues.
But he took the third statue — depicting goddess Annapurna — back home to Saskatchewan, where it remained for the past 108 years.
In the ledger entry, as with others, MacKenzie appears proud to have spirited out the rare religious artifact.
"This is the idol that I saw the people worshipping … and is a good sample of the type of idol which is used by the poorer classes," MacKenzie said.
Two years ago, visiting Winnipeg artist Divya Mehra raised questions about the statue, initially because it was mislabeled. Gallery officials investigated, concluded it belonged to the people of Varanasi and voluntarily returned it.
Upon its return last month, the Annapurna statue was draped in colourful robes and flowers and taken on a multi-city tour. Hindu faithful lined the streets to catch a glimpse of the procession to Varanasi.
Indian Prime Minister Narendra Modi, who represents Varanasi in parliament, lauded its return. He also thanked gallery officials and the University of Regina, which was bequeathed MacKenzie's collection after his death in 1936.
'Mixed emotions'
It was important for Annapurna to return home, said Hampton.
"There's definitely mixed emotions that we're all feeling here now; proud that we could take these steps, but also regret and shame, thinking that for over 100 years, she's been gone from that territory and stewarded at the MacKenzie for so long without the same sense of care that she receives in that home community," he said.
There are now questions over other works in the MacKenzie collection.
MacKenzie's tours took him across Asia; he amassed a particularly large collection from China. At the time, many desperate, starving Chinese people were selling anything they had to survive.
According to MacKenzie's own notes — which are also chronicled in a 2010 journal article by University of Regina professor emeritus Gail Chin — he talked to a Japanese diplomat about his desire to possess a "valuable Chinese idol."
The man directed MacKenzie to two temples in the city of Soochow, now called Suzhou, where MacKenzie would find a monk "so hungry that he would trade food for an icon."
That's exactly what MacKenzie did. He placed the icon in his hand luggage and brought it back to Canada. That bronze, seated Buddha is still sitting in the MacKenzie Art Gallery's basement.
Chin has researched MacKenzie's Chinese collection, including the Buddha statue. In the 2010 article, she said MacKenzie's goal of bringing the world's art to the Canadian Prairies was noble on one level. But looking closer, she wrote, MacKenzie "wished for others to stand in awe of his taste, wealth and social position."
In an interview with CBC News this week, Chin was asked how she feels about Norman MacKenzie today. She paused for several seconds before answering.
"Well, I suspect that Norman MacKenzie would probably ask me to shine his shoes," said Chin, a third-generation Chinese Canadian.
"That was the social order back then, and I accept that. Society has changed, evolved. At least I hope so. Because along with Indigenous people, we all hope and pray for reconciliation."
There are also questions about MacKenzie's acquisitions of sacred religious items from other countries.
In 1930, MacKenzie bought a sculpture used in a funeral service in the Syrian region of Palmyra from controversial dealer Edgar Banks.
According to the journal Syria Archeology, Art and History, Banks looted dozens of sites across the Middle East and had been fired by the University of Chicago and other institutions for his unscrupulous practices in the years before that sale to MacKenzie.
Reconciliation as a central goal
The MacKenzie collection also contains scores of North American Indigenous art. Much of that was purchased directly from First Nations artists, but it will all be part of the 2,000-piece review now underway, Hampton said, who grew up in Regina and is a citizen of the Chickasaw Nation in the southern U.S.
Not all First Nations or international art was stolen or obtained unethically, said McMaster, a citizen of the Siksika Nation in Alberta, who grew up on the Red Pheasant Cree Nation near North Battleford, Sask.
But much of it was, he said, and the truth must come out.
The "colonial mentality" that allowed MacKenzie to steal art is the same mentality that allowed powerful white men to create the residential school system, McMaster said.
McMaster said three things need to happen at the MacKenzie and other galleries after the truth is exposed.
First, the talents and rights of these artists and cultures must be acknowledged.
Second, items must be returned to their rightful owners and communities, wherever possible.
Third, it's time to debate whether to keep names like MacKenzie on galleries and museums.
Floyd Favel, the curator of the Chief Poundmaker Museum, a new gallery and museum on the Poundmaker Cree Nation near North Battleford, Sask., agreed. His main goal is to repatriate any items stolen from his First Nation.
"One of the root causes of major institutions being in possession of stolen art or artifacts is due to racism; those institutions feeling that those people or that artist or that group is not worthy of that very beautiful work of art, whereas we are, because we're colonialists and we have a big museum," said Favel.
It's unclear how long the MacKenzie investigation will take. The gallery hopes to hire someone dedicated to that work and is searching for funding sources, Hampton said.
While some of MacKenzie's actions were deplorable, Hampton said, any discussion should balance these "very glaring blind spots" with the positive aspects. For example, MacKenzie was a firm believer that art should be seen by all, even hosting exhibitions for the general public in his own home.
As for the gallery itself — which opened two decades after MacKenzie's death — it was the first in Canada to host a show by Indigenous artists. Many of its curators and senior staff in recent years are Indigenous and from other diverse backgrounds. And reconciliation through art is now one of the gallery's central goals, said Hampton.
"I think that there's still a lot to admire about Norman MacKenzie and how he went about building his collection and thinking about the community here," he said. "There's a lot to be celebrated, and then there's these elements that he needs to be held accountable."
Northern Ireland collective wins the prestigious Turner Prize for art – Boise State Public Radio
LONDON — An 11-person collective from Belfast that aims to transcend Northern Ireland's political and religious divides won the U.K.'s prestigious Turner Prize for art on Wednesday.
The Array Collective took the 25,000 pound ($33,000) prize for "The Druithaib's Ball," a recreation of a traditional Irish shebeen, or speakeasy, that is full of references to 100 years of Northern Ireland history. Prize organizers said the collective's work tackles "urgent social and political issues affecting Northern Ireland with humor, seriousness and beauty."
Collective member Laura O'Connor said the group would put the prize money toward finding a permanent base in Belfast, where redevelopment is making space less affordable for artists.
Named for 19th-century landscape painter J.M.W. Turner, the award was founded in 1984 and helped make stars of potter Grayson Perry, shark-pickling artist Damien Hirst and filmmaker Steve McQueen.
But it has also been criticized for rewarding impenetrable conceptual work and often sparks debate about the value of modern art. In 2019, all four finalists were declared winners after they refused to compete against one another. Last year's prize was canceled because of the coronavirus pandemic.
This year, all five finalists were collectives rather than individual artists.
Copyright 2021 NPR. To see more, visit https://www.npr.org.
BBCG Group's Art Goguen Retires, Michel Prud'homme Appointed as incoming Managing Director – Canadian Underwriter
MISSISSAUGA, ON, DECEMBER 1, 2021/insPRESS/ – BBCG Group, an SCM Company serving clients as part of ClaimsPro's Specialty Risk Division, announced today that Art Goguen, a founding partner of BBCG and current Managing Director, will be retiring in January. Michel Prud'homme, who joined the company in 2001, will assume the Managing Director role simultaneously.
Art Goguen, the youngest of four partners, formed BBCG in 1997. Widely experienced, Mr. Goguen developed a notable reputation for delivering exceptional client service, focusing primarily on fidelity bond claims with emphasis in complex financial institution, surety, financial guarantee, and trade credit insurance claims. Prior to forming BBCG, Art worked for 15 years as a Bond Claims Adjuster for a major insurer and a leading insurance claims adjusting firm.
Michel Prud'homme started his work with BBCG Group more than 20 years ago. His areas of practice include surety and fidelity bond claims, professional indemnity, and Directors & Officers liability as well as financial institution bond and trade credit claims. He began his career in 1990 working as a Surety Underwriter with a prominent insurer, and in the following years, he gained experience with other insurers in surety, fidelity, and professional liability. Mr. Prud'homme is a graduate of Business Administration from the Université du Québec à Montréal, and a frequent speaker for the Insurance Institute of Canada, Surety Association of Canada and École Polytechnique de Montréal.
Mr. Prud'homme will transition to Managing Director in the new year, continuing to work alongside Mr. Goguen in the interim.
BBCG is recognized for performing professional and technically superior investigations throughout Canada and globally. Working as a team, BBCG Group engages the right complement of resources including accountants, engineers, and other specialists as required. The team specializes in Fidelity, Contract Surety, Cyber, Trade Credit, Construction Risks, Financial Lines, E&O, and D&O claims.
"Art Goguen's years of practice, breadth of experience, and dedication to client service make him a real force in this industry," begins Sean Forgie, Senior Vice President of ClaimsPro's Specialty Risk Division. "We wish him all the best in his retirement, and we're pleased to have an internal highly qualified candidate in Michel Prud'homme assume his role."
Lorri Frederick, President of ClaimsPro, echoes Mr. Forgie. "Art Goguen brought so much to ClaimsPro with the founding of BBCG, and his excellent reputation of service precedes him," says Ms. Frederick. "Congratulations on an exemplary career and congratulations to Michel Prud'homme."
Art Goguen official retires January 15, 2022, and Michel Prud'homme assumes the Managing Director role at that time.
For more information, please contact:
Lorri Frederick Sean Forgie
President Senior Vice President
ClaimsPro North America Specialty Risk Division
T: 905.740.2170 T: 905.564.0654
E: lorri.frederick@scm.ca E: sean.forgie@scm.ca
About ClaimsPro
ClaimsPro an independent adjusting and claims management company that has been working with Canada's domestic insurance market for over 30 years. With offices in every province in Canada and multiple branch locations in the United States, ClaimsPro provides its clients with local expertise and the resources of a multi-national company. – claimspro.ca