The Bloomberg campaign's social media stunts keep backfiring – The Verge
What I really want to talk about today is Steven Levy's massive Facebook: The Inside Story, which I finished reading over the weekend. But we'll do that tomorrow, when the book comes out — and I'm excited to share that Steven has agreed to answer a few questions for us right here in this space.
On Friday, I wrote here that Michael Bloomberg's lackluster debut in the Democratic primary debates showed that a record-breaking investment in Facebook ads could only get you so far. And indeed, all that social media spending couldn't save Bloomberg from the drubbing he got afterward from critics. The candidate's net favorability rating fell 20 percentage points, as Bernie Sanders went on to win the (refreshingly uneventful) Nevada caucus. (Bloomberg was not on the ballot; he'll make his first appearance during next week's Super Tuesday primaries.)
Still, even as he founders in the polls, Bloomberg continues to flummox the tech platforms. His campaign keeps doing things that very few saw coming. Here are Sheera Frenkel and Davey Alba in the New York Times:
"The Bloomberg campaign is destroying norms that we will never get back," said Emerson Brooking, a resident fellow at the Atlantic Council's Digital Forensic Research Lab, which studies disinformation. The campaign, he said, has "revealed the vulnerabilities that still exist in our social media platforms even after major reforms."
What are open questions? Let's take a look at the past week of Bloomberg's social media push.
First, what's the difference between marketing and spam? Bloomberg is paying people $2,500 a month to post positive items about him on social networks. Facebook responded with a series of contortions that allow the posts so long as they are labeled as ads, but won't include them in the company's public ad library. But on Friday, Twitter took a more skeptical view of the practice. Here are Suhauna Hussain and Jeff Bercovici in the Los Angeles Times:
On Friday, Twitter began suspending 70 accounts posting pro-Bloomberg content in a pattern that violates company rules.

"We have taken enforcement action on a group of accounts for violating our rules against platform manipulation and spam," a Twitter spokesman said. Some of the suspensions will be permanent, while in other cases account owners will have to verify they have control of their accounts.
The Bloomberg campaign said it was not trying to mislead anyone.
Second, how much do you have to edit a video until it becomes a deepfake? Here's a … thing the Bloomberg did, from Makena Kelly in The Verge:
On Thursday, Bloomberg's 2020 presidential campaign posted a video to Twitter that was edited to make it appear as though there was a long, embarrassing silence from Bloomberg's Democratic opponents after he mentioned that he was the only candidate to have ever started a business during Wednesday night's debate. Candidates like Sens. Bernie Sanders (I-VT), Elizabeth Warren (D-MA), and former South Bend, Indiana mayor Pete Buttigieg are shown searching for the words to respond to Bloomberg's challenge.
That edit included the insertion of the sound of crickets chirping, which typically would not be audible at such an event. It all seemed fake enough to me, but what would platforms do about it? In Facebook's case: nothing. In Twitter's: a statement that it would have labeled the video as having been manipulated, if only its new rules had been in effect. (That's happening March 5th, for some reason.)
Just as the dust was settling from that one, Bloomberg's campaign posted a bunch of "satirical" tweets imagining what Sanders would say to various despots throughout history. One of those tweets prompted a bunch of people I follow to say it was homophobic — and, since it was the first I had seen the tweets, I thought it was real. In reality it was just a bad joke, and within a few moments the whole thread was getting ratioed to hell. While I understand why people are upset to see a campaign tweet untrue things, I also think that this is basically how democratic campaigns work — candidates say a lot of things, some of those things are crazy and dumb, and you take those things into consideration before you vote.
Of course, if Bloomberg's antics earn him the nomination, there will be greater reason for concern. And it's certainly possible we will see efforts like these again from another candidate — all the more reason for platform policy teams to get their plans in place now.
In the meantime, the Bloomberg social media campaign is mostly just … funny? Here's another Suhauna Hussain story about Bloomberg's paid army of posters. She interviews one man who couldn't help but negate his own paid support of Bloomberg in real time:
"Sam Donaldson just nailed it: Mike Bloomberg is the president we need to unite our country!" he texted one of his friends Monday through Outvote — the app organizers use to reach out to their personal networks. He drew on language provided to him by the campaign and logged the text as part of his Bloomberg organizer responsibilities.

But he quickly followed up with a personal addendum: "Please disregard, vote Bernie or Warren."
When your own supporters don't actually support you, it's gonna be a long road to the White House.
The Ratio
Today in news that could affect public perception of the big tech platforms.
Trending up: Google is cracking down on Android apps that track users' locations in the background. Starting on August 3rd, all new Google Play apps will need to pass review to determine whether they definitely needs access to background location data.
Trending down: New Mexico Attorney General Hector Balderas is suing Google for allegedly violating student privacy. The lawsuit claims the company uses its free Chromebook program to illegally gather data on students.
Trending down: Google is indexing invite links to WhatsApp group chats that group administrators may want kept private. With a simple search, random people can discover and join a wide range of WhatsApp chats.
Governing
⭐ US officials told Bernie Sanders that Russia is attempting to help his presidential campaign as part of an effort to interfere with the Democratic contest. Sanders did not appreciate Russia's support, saying in a statement: "My message to Putin is clear: Stay out of American elections, and as president I will make sure that you do." Shane Harris, Ellen Nakashima, Michael Scherer and Sean Sullivan from The Washington Post report:
The disclosure of Russian assistance to Sanders follows a briefing to lawmakers last week in which a senior intelligence official said that Russia wants to see Trump reelected, viewing his administration as more favorable to the Kremlin's interests, according to people who were briefed on the comments.

In that closed hearing for the House Intelligence Committee, lawmakers were also told that Sanders had been informed about Russia's interference. The prospect of two rival campaigns both receiving help from Moscow appears to reflect what intelligence officials have previously described as Russia's broader interest in sowing division in the United States and uncertainty about the validity of American elections.
President Trump's re-election campaign purchased coveted advertising space on YouTube's homepage for early November. The deal ensures Trump will be featured prominently in the key days before voters across the country head to the polls. (Mark Bergen and Joshua Brustein / Bloomberg)
Google reached a settlement with state attorneys general over outside consultants hired to work on the states' antitrust investigation. In October, Google filed a motion asking Texas Attorney General Ken Paxton not to share confidential business information with outside consultants, citing concerns that two people hired to help with the probe had worked for competitors in the past. (Ylan Mui and Lauren Feiner / CNBC)
Also: Google is resisting efforts to surrender emails, text messages and other documents sought by state investigators probing possible anticompetitive practices. Ken Paxton said the company's actions suggest it is withholding information that could be damaging. (John D. McKinnon / The Wall Street Journal)
Apple and TikTok declined to testify at a March congressional hearing that would have probed their relationships with China. The move could ratchet up tensions with federal lawmakers who see Beijing as a privacy threat. (Tony Romm / The Washington Post)
Twitter's messy verification process is making some lesser known candidates wait. The company has been slow to verify new candidates — the program is officially paused — and it may be hurting new entrants to politics by making it harder for them to legitimize their campaigns and fight disinformation. (Kim Lyons / The Verge)
TikTok is hiring a federal lobbyist in Washington DC. Let us know if you get the job!
In a recent survey, 49 percent of tech experts said technology will mostly weaken core aspects of democracy in the next decade. One respondent said he's primarily concerned with the coordinated spread of disinformation across social media. (Janna Anderson and Lee Rainie / Pew Research Center)
The European Commission has told its staff to start using Signal, an end-to-end-encrypted messaging app, in a push to increase the security of its communications. The instruction appeared on internal messaging boards in early February. (Laurens Cerulus / Politico)
A Swiss court ruled that Facebook likes and shares can be considered illegal defamation. Now, people may be punished for sharing or liking posts on social media, even if they did not create the content themselves. (The Local)
The lead European Union privacy regulator put out its annual report showing a major bump in complaints filed under GDPR. The report doesn't show any strong enforcement of EU data protection rules against big tech, however. (Natasha Lomas / TechCrunch)
China's use of surveillance and censorship makes it harder for President Xi Jinping to know what's going on in his own country. When people can't speak freely on the internet, it's difficult for the government to detect an oncoming crisis and move to stop it, as in the case of the coronavirus. (Zeynep Tufekci / The Atlantic)
Industry
⭐ Inside the seething boardroom drama that killed HQ Trivia. This story describes a degree of personal animosity between staff and management that's rare even by tech startup standards. Here's Bloomberg's Kurt Wagner:
The key problem was that HQ wasn't innovating, according to conversations with former employees. As people got bored with the main game, the company had little else to offer them. The stagnation wasn't necessarily for a lack of ideas. Starting in 2018, the company discussed lots of additional shows including a "Judge Judy"-like program, and one based on "Family Feud," people familiar with the company said. A dating show idea got far enough along that the company even made a pilot, they said, but it never launched.

Yusupov was more interested in building out HQ's flagship product than launching new ones, former employees said. Several people also said that Yusupov, a talented designer and creative thinker, could be erratic—alternating between bursts of frenetic activity and long periods of inaction. One employee recalled how once, hours before a game was supposed to drop, Yusupov asked to cut the number of winners from 5,000 to 500. Another former staffer remembered Yusupov personally overseeing the details for a game, even as larger issues like cash burn loomed at the company.
Facebook's former sustainability chief has launched an organization called ClimateVoice to help employees at big companies press their bosses for more aggressive policies to fight climate change. (Dan Levine / Reuters)
Privacy International tested Facebook's "Download Your Information" feature and determined the tool is incomplete and the information it provides is "less than accurate." (Privacy International)
Facebook will pay some users for voice recordings to help the company improve its speech recognition technology. The move comes after Facebook — as well as Amazon, Apple, Google, and Microsoft — was caught listening to and transcribing voice recordings without informing customers it was doing so. (Jay Peters / The Verge)
A powerful antibiotic that kills some of the most dangerous drug-resistant bacteria in the world has been discovered using artificial intelligence. It's the first drug of its kind to be found by setting AI loose on vast digital libraries of pharmaceutical compounds. (Ian Sample / The Guardian)
Shopify, an e-commerce platform, joined Facebook's Libra Association. It's the first good news for Libra since eBay, Visa, and Stripe all left the cryptocurrency collective last year. (Josh Constine / TechCrunch)
Sketchy companies are stealing images of social media influencers to promote products. Oftentimes, the influencer has no involvement with the company and very little recourse to stop them from using their images. (Emma Grey Ellis / Wired)
Instagram curators are making a name for themselves by creating taste-making feeds that don't have to sell products in order to gain recognition or stay relevant. "Curating images on the 'gram is a new way for young creatives to discover their own style," said the owner of one popular account. (Avidan Grossman / GQ)
Cameo, an app that allows people to pay celebrities to record short personal videos, has major security flaws that expose user data. The exposed data includes email addresses, hashed and salted passwords and phone numbers, and messages. (Joseph Cox / Vice)
YouTube briefly terminated a popular live stream channel, ChilledCow, creating one of the longest videos of all time. The video is more than 13,000 hours and has 218 million views. The channel is now back in business. (Julia Alexander / The Verge)
'Mad' Mike Hughes, who wanted to prove the flat-Earth theory, died in homemade-rocket disaster over the weekend. Hughes was perhaps the most visible advocate of the theory that Earth isn't a sapphire-and-emerald globe revolving around a massive star. (Alex Horton / The Washington Post)
New York City bodegas are going viral on TikTok. The videos highlight the stores' unique culture. (Aaron Randle / The New York Times)
And finally…
Couldn't let the day pass without sharing this profile of one more member of Bloomberg's team. Take it away, Katie Notopoulos:
In 2012, the biggest story to come out of South by Southwest Innovation, the tech conference held in Austin, was "Homeless Hotspots." It was a project by an ad agency that gave 4G hotspots to 13 men without housing in the city to offer Wi-Fi to festivalgoers. The project was immediately slammed by press and attendees as dystopian and a "blunt display of unselfconscious gall." Now, the man who came up with it is working for the presidential campaign of Michael Bloomberg, the former NYC mayor who has his own controversial record on homelessness.

Tim Nolan is currently a "creative lead" overseeing digital advertising for the well-funded machine of Bloomberg 2020, but in 2012 he worked at the ad agency Bartle Bogle Hegarty, where he came up with the idea and organized the execution of the maligned SXSW project, which was not sponsored by a brand. On Nolan's website, he boasts about the publicity the project received for the agency.
And how he can boast of a little more.
Talk to us
Send us tips, comments, questions, and paid endorsements of Michael Bloomberg: casey@theverge.com and zoe@theverge.com.
Media experts agree action is needed, but urge caution on how streaming is regulated – Castlegar News
The Liberals have promised to quickly reintroduce legislation aimed at reforming the Broadcasting Act, which has media experts cautioning the government against bringing newer media platforms under an old regulatory framework.
"I think everyone agrees that it's an older piece of legislation that doesn't fully reflect the environment that we live in," said Michael Geist, a University of Ottawa law professor and the Canada Research Chair in internet and e-commerce law.
The Liberal government introduced a bill, known as C-10, in November 2020 that would bring global online streaming companies, such as Netflix and YouTube, under the Broadcasting Act. It came under intense criticism over whether it would regulate user-generated content. The bill died in the Senate when Parliament was dissolved for the September election.
While its risks to the free speech of Canadians got the most attention, if the promised new legislation resembles Bill C-10, then several of its features would have a significant effect on Canada's cultural industries.
On-demand streaming services — for streaming music, television and movies — would be obligated to provide funding to Canadian content as well as actively promote it, including work by marginalized and under-represented groups, through what are called discoverability requirements.
This could include a requirement for a streaming service to highlight Canadian content through its recommendation tools, such as personalized music playlists or curated film selections.
The Canadian Radio-television and Telecommunications Commission (CRTC) supervises traditional broadcasters and enforces federal policies. This new legislation would empower the CRTC to do the same for online media services but is vague when it comes to how the regulatory body would perform that function. Critics have called this an unrealistic overreach, questioning how the CRTC could monitor all content published on the internet.
Gerry Wall, president of consulting firm Wall Communications, produced a study on the economic effects of music streaming for the federal government in 2018, and has recently completed a second study which is forthcoming.
Wall and Geist both said that setting discoverability requirements on streaming services is not easily done for several reasons.
Geist said the notion of discoverability in Canada emerged at a time when traditional broadcasters would prioritize content from the United States over Canadian content because it was more profitable. Today, on-demand streaming services operate under a different business model and are incentivized to cater their catalogue to the subscriber's preferences.
Using Netflix as an example, Geist said, "If people are interested in Canadian content … it's clearly in Netflix's interest to provide them with that Canadian content to keep them as subscribers."
He added that Canadian content is not hard to find in that anyone can type "Canada" in the streaming platform's search bar and will find a suite of Canadian materials.
Geist and Wall both said that bringing discoverability to streaming services triggers a thorny debate on how Canadian content is defined today. "That's a fundamental problem, I think, that needs to be addressed," said Wall.
The Broadcasting Act sets out criteria to define what makes a cultural work Canadian. For music, what's known as the MAPL system determines whether a musical work is Canadian if it fulfils enough conditions, like whether a song is performed by a Canadian, or if the piece was recorded in Canada.
Geist referred to this as a "tick-box exercise" that may not be equipped to fully capture the complexity of a television production that involved mostly Canadians but fails to meet the criteria because a funder was not Canadian.
"I think any sort of honest assessment about what certified Canadian content means is that it's just as likely to come up with a cop show where Toronto is designed to look like New York, as it is to come up with something that people would view as genuinely Canadian," said Geist.
The way listeners access music through on-demand streaming is unlike the one-to-many distribution method of radio, where there was a single linear schedule of programming, said Wall. On a streaming service, the catalogue of music is accessed by users on-demand and simultaneously.
"You could break up the 24-hour day and say, 'This much of your time has to be spent providing Canadian content on that.' But how would that work in the streaming world?" he said.
Music streaming services can push music to a user through personalized and curated playlists, a process that is largely driven by a platform's proprietary algorithms. Making Canadian artists more discoverable by granting the CRTC access to a streaming service's algorithms is a "very poorly conceived notion," said Wall.
Andrew Forsyth is a consultant to MRC Data, formerly Nielsen Canada, a marketing data and audience insights firm. He said the government must figure out how it can properly regulate this newer media environment — a difficult task.
Wall and Geist both agree that while the Broadcasting Act needs updating, the tension is in how that is accomplished.
Wall said he does not think it's a good idea to try folding in new services and technologies into a framework designed for older means of communication that are fundamentally different.
That sentiment was echoed by Peter Menzies, senior fellow with the Macdonald-Laurier Institute and past CRTC vice-chair.
"The idea behind the broadcasting industry is the government is licensing people to use a Crown asset," he said. "That's something the Crown owns; it can set the rules for its use. The Crown doesn't own the internet, but it's pretending that it does."
In the world of radio, the CRTC was able to compel stations to help subsidize Canadian content by collecting prescribed amounts and transferring it to funding and granting bodies like Foundation to Assist Canadian Talent on Records (FACTOR) and the Canadian Music Fund.
"It all depended on a licensing system," said Wall. "Well, are you going to license Spotify? How are you going to do that?"
If the goal is to ensure streaming companies contribute to these subsidies, Menzies said this can be done by other means "without pretending that the internet is broadcasting."
Both Menzies and Forsyth said that creating a level playing field between on-demand streaming services and traditional broadcasters can be better achieved by imposing a tax on streaming services.
"You don't have to regulate the internet. Carve out the companies that you want to get money from," said Menzies.
Forsyth said the entire Canadian music industry exists because the Broadcasting Act allowed for it to flourish. "I think the problem is that the beast has been built," he said, referring to the act and all the business generated by it. Revising the act will in turn affect the country's system of funding, support and exposure for Canadian entities, he said.
"As a starting point, the user-generated content piece has to be out," said Geist, because it fundamentally involves regulating the speech of Canadians.
He added that the legislation in its previous form was too vague and left too many details for the CRTC to decide.
Wall said he thinks the Heritage committee's list of witnesses should be opened so that digital-first creators can have their voices included in the discussion. "I don't think they ever had any input into this act, and they're the future," he said.
Menzies said, "The hope is that they breathe deeply, take a long look at things and figure out what is it you really want to get out of things and what's the best way to get there? Because Bill C-10 sure wasn't it."
This report by The Canadian Press was first published Nov. 27, 2021.
———
This story was produced with the financial assistance of the Facebook and Canadian Press News Fellowship.
Erika Ibrahim, The Canadian Press
Police report: Beware of strange social media friend requests – Coast Reporter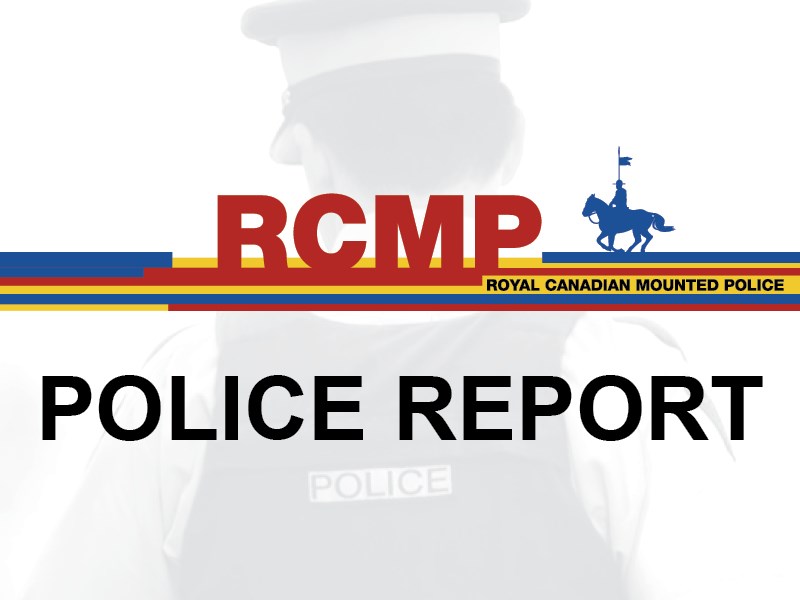 Sunshine Coast RCMP reported the following for Nov. 15 – 22
Fraud
On Nov. 18, a Coast resident reported falling victim to a scam after meeting someone on a popular social media site. sThe new friend convinced the resident he knew of a way to get rich quick by investing in Bitcoin. The resident followed the friend's instructions and opened up various accounts at various sites, and transferred a large sum of money as required to purchase Bitcoin. The resident's account was then frozen and the resident has been unable to access her money. When the resident tried to contact customer support on the account site, she was advised she'd need to pay another large amount of money to unlock her account. Though the specific details may change, this type of scam is incredibly common. Police caution everyone to be incredibly wary of any kinds of investment schemes that new friends try to convince them to participate in, and to do their due diligence before committing to do so.
On Nov. 18, a Coast resident reported falling victim to a scam after receiving a message on a popular social media site from someone posing as an old friend. After the resident accepted the message, the old friend convinced the resident to speak to an agent regarding grants and benefits for seniors and disabled people. The resident communicated with the agent, who requested the resident pay the fee to access the grant money with Apple iTunes gift cards. The resident purchased a gift card and submitted the activation code before realizing this was a scam and ceasing any further communication with either the old friend or the agent. To learn more about popular scams and the red flags to watch out for, please visit sites such as the Canadian Anti-Fraud Centre, Better Business Bureau or the Competition Bureau.
Collision
On Nov. 22, a single vehicle incident was reported at an address in the 12500 block of Baker Road, Madeira Park, after a vehicle crashed into the garage. The lone driver and occupant, who is known to police, fled the scene before police arrived. The collision caused moderate damage to the door and frame of the structure, but fortunately, no one at the address sustained any injuries. Police will be following up with the driver, and the file is still under investigation.
Break and enter
On Nov.19, shortly after 5 p.m., a break and enter alarm was tripped at a business in the 5600 block of Lamprey Lane, Sechelt. The property reference and police attended and found that the suspect had gained entry to the premises after breaking a window. The suspect, who was caught on security video stealing a large number of shoes, has been identified and was arrested for break and enter and theft under $5,000. The suspect was released on an undertaking not to attend the business and the file is still under investigation.
Mischief
On Nov. 17, mischief was reported at an address in the 1200 block of Payne Road, Gibsons. The suspect used white spray paint to deface a property sign. The same suspect is believed to have tagged equipment at the same address a month prior, only using chalk that time. Anyone with any information about this mischief is asked to contact the RCMP, reference police file 2021-800067.
Overnight on Nov. 19, a suspect attempted to gain entry to a business in the 5600 block of Cowrie Street, Sechelt, by smashing a glass door. The suspect did not gain entry but police are reviewing security camera footage and the file is still under investigation.
Theft
Between Nov. 14 and 15, a suspect stole a distinctive necklace from a business in the Trail Bay Mall. The handcrafted silver chain necklace has pink and clear glass beads, wire flowers and a pendant made up of a pink painted copper bar, a large round glass bead, a patterned silver ring and several dangling assorted pink beads. The maker's initials are marked faintly on the back of the copper bar. Anyone with any information about this theft is asked to contact the RCMP, reference police file 2021-800068.
Sometime between Nov.12 to 13, a suspect stole a 12-speed burgundy Bishiki Regal road bike from the 800 Block of North Rd, Gibsons. The bike had flat tires, two black Italia saddle bags, and gold fenders. The bike has a serial number: CD10490 and anyone with any information about this theft is asked to contact the RCMP, reference police file 2021-7652.
Overnight on Nov. 19, a suspect gained entry to an unlocked vehicle parked in the 5700 block of Ebbtide Street, Sechelt, and stole a pink dog seat with a paw print pattern on it and a rearview mirror. Police remind the public to remove any valuables and to lock their vehicles in order to deter opportunistic thieves.
Between Oct. 30 and Nov. 5, a suspect gained entry to a locked vehicle parked in the 6200 block of Oracle Road, Sechelt and stole a wallet containing identification, including a Social Insurance Number card, bank cards, credit cards and cash. Police remind everyone to remove any valuables from vehicles and to avoid unnecessarily carrying around identification such as SIN cards, birth certificates, citizenship cards, as these items can easily be used to commit identity theft. To learn more about how to protect yourself from identity theft, please visit sites such as the Canadian Anti-Fraud Centre at antifraudcentre-centreantifraude.ca the Better Business Bureau at bbb.org, or the Competition Bureau at competitionbureau.gc.ca, where you may obtain a copy of the very helpful Little Black Book of Scams
Property found
On Nov. 17, a small change purse was turned in. The owner may claim it within 90 days with detailed description. Please reference police file 2021-7730.
Reminder
The Online Crime Reporting (OCR) system is available for incidents that have occurred on the Sunshine Coast where you have lost, had stolen, or sustained property or vehicle damage that costs less than $5,000 to replace or repair. The OCR system is also appropriate for driving complaints that are not in progress. For complete details, please visit ocre-sielc.rcmp-grc.gc.ca/sunshinecoast/en or enter "online crime reporting Sunshine Coast" in your search engine.
Is depression linked with social media use in adults? – Medical News Today
Researchers investigated the link between social media use and depression in adults, including older adults.
They found that the use of some social media, but not all, has associations with an increased risk of depressive symptoms.
Alongside expert commentators, the team asks for caution when interpreting the results due to study limitations and uncertainty around causation.
The use of social media has correlations with reduced well-being and increased anxiety and depression among adolescents and young adults.
One review highlighted a study that found using the internet to communicate and play games for more than 4 hours a day predicts depressive symptoms 1 year later. The research also found that depressive symptoms predict increased internet use and decreased participation in nonscreen activities.
Another study involving 990 participants in the United States found a link between social media use and the development of depression. However, preexisting depression did not predict social media use.
However, how accurate these studies are may be questionable because many of them rely on self-reported social media use. A review of 47 studies investigating the accuracy of self-reported digital media use raised a concern that self-reported measurements rarely correlate with logged measurements.
Furthermore, studies often do not include adults in their samples, so the effects of social media on older age groups are relatively unknown.
Lastly, whether there is a causal relationship between social media use and depression — and which comes first — is still unknown.
Recently, researchers conducted a survey study investigating the link between social media use and the development of depressive symptoms.
The results suggest certain social media use preceded the worsening of depressive outcomes. The findings appear inJAMA Network Open.
However, some experts doubt the extent to which these findings can be interpreted.
The researchers analyzed results from survey data taken between May 2020 and May 2021 from individuals aged 18 years and above. The survey sample included quotas for sex, age, and race and ethnicity from each of the 50 states in the U.S. to ensure it was representative of the country's population.
Survey questions included the nine-item Patient Health Questionnaire (PHQ-9) to assess for depressive symptoms. Questions examined whether participants had "little interest or pleasure in doing things" and whether they were "feeling down, depressed, or hopeless" on a four-point scale.
The researchers also queried participants on:
their use of social media, such as Facebook, Instagram, and TikTok
whether they consumed any sources of COVID-19-related news in the last 24 hours
the number of social supports they have available to discuss problems
the number of face-to-face meetings they had with nonhousehold members in the previous 24 hours
For the data analysis, the team included participants who had filled out the surveys at least twice and had an initial PHQ-9 score of less than 5, indicating less than mild depression.
Overall, 5,395 people completed two surveys. Their average age was 55.8 years old, while 65.7% were female, 4.7% Hispanic, 10.6% Black, and 76.3% white.
From their analyses, the researchers noted that Snapchat, Facebook, and TikTok use in the first survey had associations with a significantly greater risk of an increase in self-reported depressive symptoms.
They also noted that COVID-19-related news participants consumed in the last 24 hours alongside the number of social supports and daily face-to-face interactions only impacted results linked to Snapchat.
While TikTok and Snapchat use had correlations with depressive symptoms among those aged 35 years and older, but not those younger than 35, Facebook use had associations with depressive symptoms among those under 35, but not those older than 35.
The researchers say that due to the observational nature of their study, they cannot ascertain why social media use may have links to depression. However, they identify possible mechanisms.
"One possible explanation for our results is that people who are at risk for depression, even if they're not currently depressed, are more likely to use social media," Roy H. Perlis, M.D., M.Sc., lead author of the study, told Medical News Today.
"Another is that social media actually contributes to that increased risk. With our study design, we can't distinguish between the two. What we can exclude is the possibility that depressed people are more likely to report social media use, which was a limitation of some previous studies," he added.
When asked to explain what might be behind this association, Sara Makin, M.S.Ed. NCC., LPC., and founder and CEO of Makin Wellness, who was not involved in the study, highlighted that when isolated, people may turn to social media as a way to feel more connected. However, this may have an inverse effect and therefore result in depressive symptoms.
She also noted the effect of social comparison: "Social media often only shows people 'living their best lives' or the positive things that are happening like purchasing a new house, getting a new job, graduating from college, etc. Most people compare their failures to others' successes, which can make us have negative thoughts about ourselves."
While it seems as though rates of depression increased during the COVID-19 pandemic, some question whether social media use had a casual role at all.
"Big limitations make it difficult, if not impossible, to conclude anything worthwhile from the findings, " Craig J. R. Sewall, a postdoctoral fellow at the University of Pittsburgh, who was not involved in the study, told MNT.
"The item they used to measure use of [social media] platforms is a simple 'yes/no' response to this question: 'do you ever use any of the following social media sites or apps?' So a person [who] used Instagram, for example, 5 years ago and a person [who] used Instagram 5 hours ago would both answer 'yes.'"
"That's a big problem and renders this finding practically meaningless: In adjusted regression models, Snapchat, Facebook, and TikTok use at first survey were significantly associated with greater risk of increase in self-reported depressive symptoms," he continued.
"Because the question about [social media] use was phrased the way it was, even if they found an association between [social media] use and depression, they would have no way to ascertain whether that [social media] use was recent or a long time ago, whether they frequently visited the [social media] platform or whether it was a 'one-and-done' situation [or both]. As a result, it's a big stretch to conclude that participants' increase in depression between May 2020 and May 2021 had anything to do with whether they used certain [social media] platforms," he explained.
"I believe the 'link' found in this study is dubious but, generally, if there is a link [between social media] and depression, there could be a number of explanations. In the time of COVID-19, I believe the most plausible explanation is that many people experienced increases in depression due to the myriad negative impacts of the pandemic."

– Dr. Sewall
"At the same time, people had to rely more on digital technology like [social media] to connect with friends, colleagues, and loved ones. So people who became more depressed due to the pandemic may have relied on [social media] more as a coping mechanism," he concluded.
"Explaining the links between social media use and depression requires a lot of careful thought and precise methodology, " said Dr. Fisher. "In my personal opinion, this should be done in a way that moves away from cross-sectional, self-report measures like are employed in this study and toward measures that consider the individual (sometimes called idiographic methods), and those which measure social media use in a more objective fashion (like using device logs or a data donation framework)."
"I just don't know that we have enough evidence from this paper to decisively conclude that there is a link between social media use and depression, much less that the causal directionality here is that social media use [leads to] depression. It's also possible that those who were more depressed during the pandemic happened to use social media more (e.g., to connect with friends). The methods used here don't let us conclude either way," he added.
The researchers conclude that we need to understand the relationship between social media use and mental health better.
"Even if social media use is only telling us about underlying risk, rather than causing it, can we understand why?" said Dr. Perlis. "Might we be able to intervene to prevent depression and anxiety? We hope that our work will inform both mental health researchers and policymakers in thinking about how to study and potentially act on this relationship. What we can't​ continue to do is simply ignore this association or try to wave it away as a statistical artifact."
The researchers note that their study has several limitations. Firstly, they say they could not properly control for all factors that may have influenced their results. They stress that their research does not prove causation and that social media use may "simply be a marker of underlying vulnerability to depression."
When asked how these findings should influence public health, Ms. Makin said: "For one, limits for the amount of social media that one consumes should be set. This can be easily done by going into your settings on your [smartphone], so once you have reached your limit for the day, you can no longer access the app."
"Likewise, research may need to be done to determine what is an appropriate amount of time to spend on social media where it makes us feel good but does not cause us to become fixated on the lives of others and cause feelings of depression. It may also be helpful to suggest changes about the way that we interact and react on social media with others. Teenagers and adolescents who have social media accounts may need to be monitored more closely to make sure they are not victims or perpetrators of cyberbullying," she added.
However, Dr. Sewall believes these findings should not influence public health recommendations, given the "flimsy" evidence:
"If the hope is to help people improve their well-being during these very difficult times, I believe it would be a waste of time and resources to focus on people's [social media] use. [It would be] much better to focus on some of the myriad other issues that have been impacted by the pandemic — like financial security."
Dr. Fisher agreed that these findings should not directly influence public health recommendations, "at least not in an extreme way."
Dr. Fisher added: "I do hope that findings like these generate some momentum toward pressuring social media companies to share their data with independent researchers, because this is likely the only way for us to come up with evidence that is actually conclusive with regard to the links between social media use and depression."
"I am all for increased accountability for social media platforms, but the fact is that social media use is very idiosyncratic, and for some people, it's positive, and for others, it's negative, just like many other behaviors."
"We are likely to actually set our understanding back if we are too quick to pathologize everyday behaviors. I would be disappointed if healthcare practitioners and other public health officials use the findings from this study as justification for any kind of causal link between social media use and depression, especially in a general sense."

– Dr. Fisher
"There is by no means a consensus in the academic community that 'social media,' or even particular social platforms are harmful to mental health in a general sense and [we] need much better data to be more sure about these links, and even more so to understand which direction the causal order flows," Dr. Fisher concluded.