The Canadian Ethnic Media Association Celebrates its 43rd Annual Awards for Journalistic Excellence with its Second Virtual Production – Yahoo Finance
TORONTO, Nov. 22, 2021 /CNW Telbec/ – The Canadian Ethnic Media Association is proud to present its 43rd Annual Awards for Journalistic Excellence webcast on Thursday, November 25, 2021, at 7 p.m. ET. Buoyed by the success of last year's first virtual production of its prestigious awards, CEMA returns this year with its second online presentation, bigger and better than ever!
This claim is easily validated by the record number of submissions received this year, and the high caliber of content and production of the many entries competing across nine categories. It was a massive task for the jury to determine the winners, and the unanimous decision of the organization was to award two finalists in most categories as a way to recognize and celebrate the outstanding work generated by Canada's ethnic media.
It all comes down now to the webcast when viewers will see the judges' momentous decisions, and the finalists learn for the first time if they have won their categories. You won't want to miss this dramatic race to the finish line!
In addition to mounting this year's Awards for Journalistic Excellence, the Canadian Ethnic Media Association is also happy to celebrate this year's significant 50th Anniversary of the Canadian Multiculturalism Act by bestowing a special honour on a man regarded as a champion of diversity and freedom of expression. CEMA Chair, Madeline Ziniak is pleased to announce, "In light of this auspicious anniversary, it is fitting that this year's Serghei Khmara Ziniak Lifetime Achievement Award is presented to Toronto's Yuri Shymko, who has dedicated his life to multiculturalism in Canada and the pursuit of legal protection of the cultural and linguistic rights of all ethnocultural communities. Mr. Shymko has been regarded as a supporter and promoter of Canadian Ethnic Media, and a trailblazer for multiculturalism for decades." For a complete biography of Yuri Shymko, please visit our website: www.canadianethnicmedia.com.
The much-respected CEMA Annual Awards for Journalistic Excellence will originate from CEMA's Website: www.canadianethnicmedia.com , Thursday, November 25, at 7 p.m. ET, and simultaneously across the country at local times. Viewers will see the moment the winners learn of their success, and express their acceptance speeches. The production will feature artistic performances, and special guest messages. CEMA's online production will be further seen in the weeks following the webcast thanks to broadcast agreements struck with TLN Media Group, OMNI Television, Ethnic Channels Group and ATN-Asian Television Network. Stay tuned for upcoming broadcast air-date information.
The Awards presentation is the pinnacle of a very busy year for the Canadian Ethnic Media Association. CEMA has worked tirelessly to advocate for ethnic media operations experiencing advertising revenue challenges, while trying to keep their communities abreast of the Coronavirus, and other major issues. CEMA has proactively taken their plight to the country's three levels of government, most recently to the Canadian Radio & Television Commission, (CRTC), as part of the Canadian Ethnocultural Media Coalition, a consortium formed in conjunction with the Canadian Ethnocultural Council, Ethnic Channels Group, ICI Television and TLN Media Group to make the case for the importance of ethnic media in Canada.
CEMA firmly believes Canadian-owned ethnic media plays a critical role in Canadian society. As Ms. Ziniak explains, "For recent immigrants, and subsequent generations, ethnic media helps build an understanding and acceptance of this country, including the rights, privileges and responsibilities of Canadian citizenship. It encourages the continuity of cultural traditions and the reaffirmation of cultural identities by engaging community discourse."
Also during this year, notably the 5th Anniversary of the CEMA Media Directory, the association has responded to the consistent demand for access to the Directory from all sectors, public and private, by undertaking the massive job of refreshing its listings to ensure complete and confirmed accuracy.
Ms Ziniak, is pleased the organization was able to mount its much anticipated annual recognition of Canada's multicultural community media. "The 43rd Annual Awards of Journalistic Excellence continue to platform Canada's best in the ethnic media landscape and to emphasize its importance to Canadian audiences".
The Canadian Ethnic Media Association is happy to welcome the return of Ontario Creates as the Sponsor of the 43rd Annual Awards for Journalistic Excellence. Ontario Creates is an agency of the Government of Ontario that facilitates economic development, investment and collaboration in Ontario's creative industries including the music, book, magazine, film, television and interactive digital media sectors. For more information visit: ontariocreates.ca
The second virtual presentation of CEMA's Awards for Journalistic Excellence is produced by Stan Papulkas, President of Hydra Films, Inc., Edmonton, Alberta. Stan is a veteran independent television producer and filmmaker with many years experience working with Canada's multicultural and multilingual television programmers.
SOURCE Canadian Ethnic Media Association
View original content: http://www.newswire.ca/en/releases/archive/November2021/22/c1456.html
Social Media Firms 'On the Hook' Under New Aussie Defamation Law – BNN
(Bloomberg) — Social media platforms will be required to reveal the identities of anonymous online trolls or face making defamation payouts under new legislation proposed by Australian Prime Minister Scott Morrison.
People who believe they have been defamed online will be able to get court orders directing online giants such as Twitter Inc. and Meta Platforms Inc., the company formerly known as Facebook, to identify the individuals responsible for posts, Morrison said at a press conference Sunday. If the social media platforms fail to do so, they will have to pay defamation costs.
"The online world presents many great opportunities, but it comes with some real risks and we must address these," he said. The government "is making sure people are responsible for what they say" and ensuring companies "are on the hook" for damaging material posted to their platforms, he added.
Under the current law, social media companies are not considered to be the publishers of material posted to their platforms. If a user makes defamatory comments on a Facebook page, for instance, legal responsibility lies with the owner of the page. The bill is due to be discussed in parliament this week, and comes after the country's highest court ruled that media companies can be held liable for comments left on their accounts by members of the public.
A spokeswoman for Meta said the company is waiting to see the proposals in more detail before commenting. Twitter didn't immediately respond to requests for comment made outside of office hours.
Australia's eSafety commissioner, Julie Inman Grant, said previously that such a policy would be difficult to execute. "It would be very challenging, I would think, for Facebook for example to re-identify or identify its 2.7 billion users," she said last year during a Senate Estimates hearing.
In February, Meta's Facebook responded to a separate attempt to regulate how it does business in Australia with a show of force. It briefly blocked all news sharing in the country in response to a proposal that it should be required to pay publishers for that content.
©2021 Bloomberg L.P.
Media experts agree action is needed, but urge caution on how streaming is regulated – Castlegar News
The Liberals have promised to quickly reintroduce legislation aimed at reforming the Broadcasting Act, which has media experts cautioning the government against bringing newer media platforms under an old regulatory framework.
"I think everyone agrees that it's an older piece of legislation that doesn't fully reflect the environment that we live in," said Michael Geist, a University of Ottawa law professor and the Canada Research Chair in internet and e-commerce law.
The Liberal government introduced a bill, known as C-10, in November 2020 that would bring global online streaming companies, such as Netflix and YouTube, under the Broadcasting Act. It came under intense criticism over whether it would regulate user-generated content. The bill died in the Senate when Parliament was dissolved for the September election.
While its risks to the free speech of Canadians got the most attention, if the promised new legislation resembles Bill C-10, then several of its features would have a significant effect on Canada's cultural industries.
On-demand streaming services — for streaming music, television and movies — would be obligated to provide funding to Canadian content as well as actively promote it, including work by marginalized and under-represented groups, through what are called discoverability requirements.
This could include a requirement for a streaming service to highlight Canadian content through its recommendation tools, such as personalized music playlists or curated film selections.
The Canadian Radio-television and Telecommunications Commission (CRTC) supervises traditional broadcasters and enforces federal policies. This new legislation would empower the CRTC to do the same for online media services but is vague when it comes to how the regulatory body would perform that function. Critics have called this an unrealistic overreach, questioning how the CRTC could monitor all content published on the internet.
Gerry Wall, president of consulting firm Wall Communications, produced a study on the economic effects of music streaming for the federal government in 2018, and has recently completed a second study which is forthcoming.
Wall and Geist both said that setting discoverability requirements on streaming services is not easily done for several reasons.
Geist said the notion of discoverability in Canada emerged at a time when traditional broadcasters would prioritize content from the United States over Canadian content because it was more profitable. Today, on-demand streaming services operate under a different business model and are incentivized to cater their catalogue to the subscriber's preferences.
Using Netflix as an example, Geist said, "If people are interested in Canadian content … it's clearly in Netflix's interest to provide them with that Canadian content to keep them as subscribers."
He added that Canadian content is not hard to find in that anyone can type "Canada" in the streaming platform's search bar and will find a suite of Canadian materials.
Geist and Wall both said that bringing discoverability to streaming services triggers a thorny debate on how Canadian content is defined today. "That's a fundamental problem, I think, that needs to be addressed," said Wall.
The Broadcasting Act sets out criteria to define what makes a cultural work Canadian. For music, what's known as the MAPL system determines whether a musical work is Canadian if it fulfils enough conditions, like whether a song is performed by a Canadian, or if the piece was recorded in Canada.
Geist referred to this as a "tick-box exercise" that may not be equipped to fully capture the complexity of a television production that involved mostly Canadians but fails to meet the criteria because a funder was not Canadian.
"I think any sort of honest assessment about what certified Canadian content means is that it's just as likely to come up with a cop show where Toronto is designed to look like New York, as it is to come up with something that people would view as genuinely Canadian," said Geist.
The way listeners access music through on-demand streaming is unlike the one-to-many distribution method of radio, where there was a single linear schedule of programming, said Wall. On a streaming service, the catalogue of music is accessed by users on-demand and simultaneously.
"You could break up the 24-hour day and say, 'This much of your time has to be spent providing Canadian content on that.' But how would that work in the streaming world?" he said.
Music streaming services can push music to a user through personalized and curated playlists, a process that is largely driven by a platform's proprietary algorithms. Making Canadian artists more discoverable by granting the CRTC access to a streaming service's algorithms is a "very poorly conceived notion," said Wall.
Andrew Forsyth is a consultant to MRC Data, formerly Nielsen Canada, a marketing data and audience insights firm. He said the government must figure out how it can properly regulate this newer media environment — a difficult task.
Wall and Geist both agree that while the Broadcasting Act needs updating, the tension is in how that is accomplished.
Wall said he does not think it's a good idea to try folding in new services and technologies into a framework designed for older means of communication that are fundamentally different.
That sentiment was echoed by Peter Menzies, senior fellow with the Macdonald-Laurier Institute and past CRTC vice-chair.
"The idea behind the broadcasting industry is the government is licensing people to use a Crown asset," he said. "That's something the Crown owns; it can set the rules for its use. The Crown doesn't own the internet, but it's pretending that it does."
In the world of radio, the CRTC was able to compel stations to help subsidize Canadian content by collecting prescribed amounts and transferring it to funding and granting bodies like Foundation to Assist Canadian Talent on Records (FACTOR) and the Canadian Music Fund.
"It all depended on a licensing system," said Wall. "Well, are you going to license Spotify? How are you going to do that?"
If the goal is to ensure streaming companies contribute to these subsidies, Menzies said this can be done by other means "without pretending that the internet is broadcasting."
Both Menzies and Forsyth said that creating a level playing field between on-demand streaming services and traditional broadcasters can be better achieved by imposing a tax on streaming services.
"You don't have to regulate the internet. Carve out the companies that you want to get money from," said Menzies.
Forsyth said the entire Canadian music industry exists because the Broadcasting Act allowed for it to flourish. "I think the problem is that the beast has been built," he said, referring to the act and all the business generated by it. Revising the act will in turn affect the country's system of funding, support and exposure for Canadian entities, he said.
"As a starting point, the user-generated content piece has to be out," said Geist, because it fundamentally involves regulating the speech of Canadians.
He added that the legislation in its previous form was too vague and left too many details for the CRTC to decide.
Wall said he thinks the Heritage committee's list of witnesses should be opened so that digital-first creators can have their voices included in the discussion. "I don't think they ever had any input into this act, and they're the future," he said.
Menzies said, "The hope is that they breathe deeply, take a long look at things and figure out what is it you really want to get out of things and what's the best way to get there? Because Bill C-10 sure wasn't it."
This report by The Canadian Press was first published Nov. 27, 2021.
———
This story was produced with the financial assistance of the Facebook and Canadian Press News Fellowship.
Erika Ibrahim, The Canadian Press
Police report: Beware of strange social media friend requests – Coast Reporter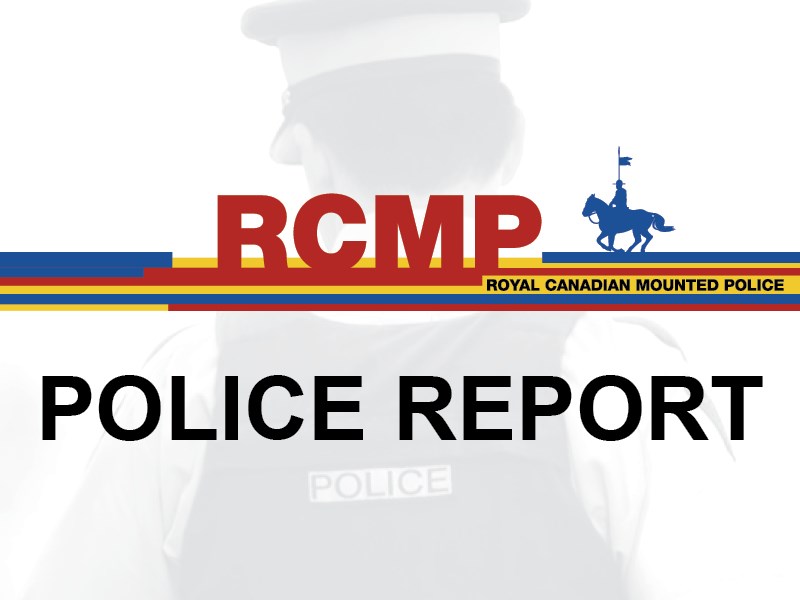 Sunshine Coast RCMP reported the following for Nov. 15 – 22
Fraud
On Nov. 18, a Coast resident reported falling victim to a scam after meeting someone on a popular social media site. sThe new friend convinced the resident he knew of a way to get rich quick by investing in Bitcoin. The resident followed the friend's instructions and opened up various accounts at various sites, and transferred a large sum of money as required to purchase Bitcoin. The resident's account was then frozen and the resident has been unable to access her money. When the resident tried to contact customer support on the account site, she was advised she'd need to pay another large amount of money to unlock her account. Though the specific details may change, this type of scam is incredibly common. Police caution everyone to be incredibly wary of any kinds of investment schemes that new friends try to convince them to participate in, and to do their due diligence before committing to do so.
On Nov. 18, a Coast resident reported falling victim to a scam after receiving a message on a popular social media site from someone posing as an old friend. After the resident accepted the message, the old friend convinced the resident to speak to an agent regarding grants and benefits for seniors and disabled people. The resident communicated with the agent, who requested the resident pay the fee to access the grant money with Apple iTunes gift cards. The resident purchased a gift card and submitted the activation code before realizing this was a scam and ceasing any further communication with either the old friend or the agent. To learn more about popular scams and the red flags to watch out for, please visit sites such as the Canadian Anti-Fraud Centre, Better Business Bureau or the Competition Bureau.
Collision
On Nov. 22, a single vehicle incident was reported at an address in the 12500 block of Baker Road, Madeira Park, after a vehicle crashed into the garage. The lone driver and occupant, who is known to police, fled the scene before police arrived. The collision caused moderate damage to the door and frame of the structure, but fortunately, no one at the address sustained any injuries. Police will be following up with the driver, and the file is still under investigation.
Break and enter
On Nov.19, shortly after 5 p.m., a break and enter alarm was tripped at a business in the 5600 block of Lamprey Lane, Sechelt. The property reference and police attended and found that the suspect had gained entry to the premises after breaking a window. The suspect, who was caught on security video stealing a large number of shoes, has been identified and was arrested for break and enter and theft under $5,000. The suspect was released on an undertaking not to attend the business and the file is still under investigation.
Mischief
On Nov. 17, mischief was reported at an address in the 1200 block of Payne Road, Gibsons. The suspect used white spray paint to deface a property sign. The same suspect is believed to have tagged equipment at the same address a month prior, only using chalk that time. Anyone with any information about this mischief is asked to contact the RCMP, reference police file 2021-800067.
Overnight on Nov. 19, a suspect attempted to gain entry to a business in the 5600 block of Cowrie Street, Sechelt, by smashing a glass door. The suspect did not gain entry but police are reviewing security camera footage and the file is still under investigation.
Theft
Between Nov. 14 and 15, a suspect stole a distinctive necklace from a business in the Trail Bay Mall. The handcrafted silver chain necklace has pink and clear glass beads, wire flowers and a pendant made up of a pink painted copper bar, a large round glass bead, a patterned silver ring and several dangling assorted pink beads. The maker's initials are marked faintly on the back of the copper bar. Anyone with any information about this theft is asked to contact the RCMP, reference police file 2021-800068.
Sometime between Nov.12 to 13, a suspect stole a 12-speed burgundy Bishiki Regal road bike from the 800 Block of North Rd, Gibsons. The bike had flat tires, two black Italia saddle bags, and gold fenders. The bike has a serial number: CD10490 and anyone with any information about this theft is asked to contact the RCMP, reference police file 2021-7652.
Overnight on Nov. 19, a suspect gained entry to an unlocked vehicle parked in the 5700 block of Ebbtide Street, Sechelt, and stole a pink dog seat with a paw print pattern on it and a rearview mirror. Police remind the public to remove any valuables and to lock their vehicles in order to deter opportunistic thieves.
Between Oct. 30 and Nov. 5, a suspect gained entry to a locked vehicle parked in the 6200 block of Oracle Road, Sechelt and stole a wallet containing identification, including a Social Insurance Number card, bank cards, credit cards and cash. Police remind everyone to remove any valuables from vehicles and to avoid unnecessarily carrying around identification such as SIN cards, birth certificates, citizenship cards, as these items can easily be used to commit identity theft. To learn more about how to protect yourself from identity theft, please visit sites such as the Canadian Anti-Fraud Centre at antifraudcentre-centreantifraude.ca the Better Business Bureau at bbb.org, or the Competition Bureau at competitionbureau.gc.ca, where you may obtain a copy of the very helpful Little Black Book of Scams
Property found
On Nov. 17, a small change purse was turned in. The owner may claim it within 90 days with detailed description. Please reference police file 2021-7730.
Reminder
The Online Crime Reporting (OCR) system is available for incidents that have occurred on the Sunshine Coast where you have lost, had stolen, or sustained property or vehicle damage that costs less than $5,000 to replace or repair. The OCR system is also appropriate for driving complaints that are not in progress. For complete details, please visit ocre-sielc.rcmp-grc.gc.ca/sunshinecoast/en or enter "online crime reporting Sunshine Coast" in your search engine.