The global economy buckles up for another uncertain winter – CNN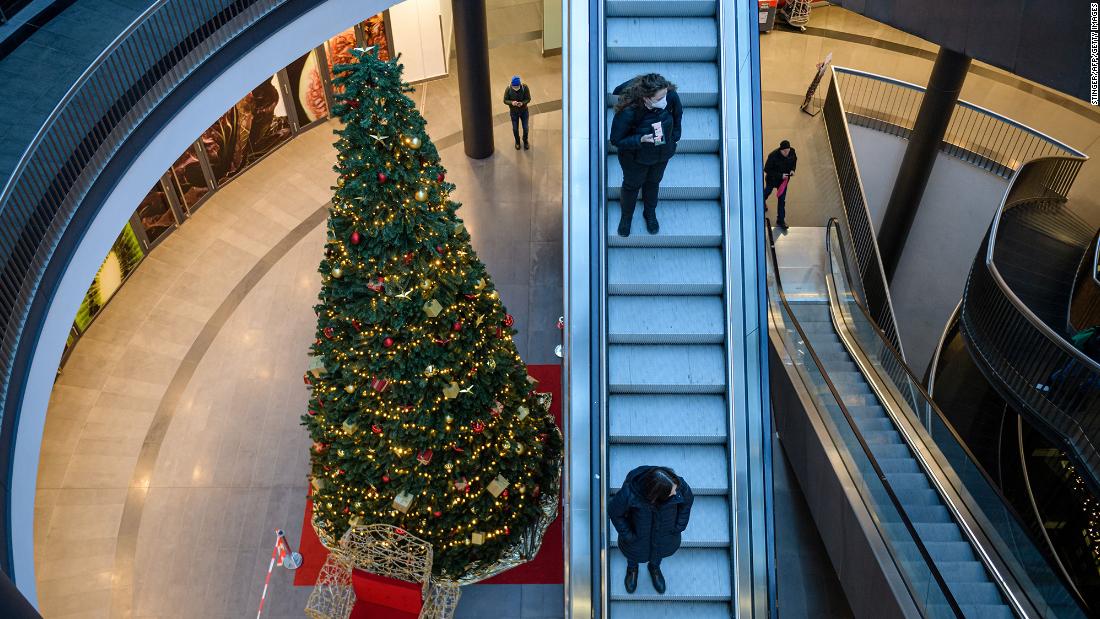 A version of this story first appeared in CNN Business' Before the Bell newsletter. Not a subscriber? You can sign up
right here
. You can listen to an audio version of the newsletter by clicking the same link.
London (CNN Business)Economists around the world are closely watching a resurgence of coronavirus cases across Europe for signs of what may be to come this winter.
What's happening: The spike in cases is
feeding fears
that the region's strong economic recovery from the pandemic could be in jeopardy.
So far, the new Covid-19 wave has had only a limited impact on business activity in the 19 countries that use the euro. The Purchasing Managers' Index from IHS Markit, a key gauge of the economy, rose in November after slipping to a six-month low in October, according to data released Tuesday.
But expectations for the future are darkening. Austria
announced last week
that it's going back into a national lockdown. Skyrocketing infections in Germany have also sparked questions about whether the region's largest economy could reimpose sweeping restrictions.
"A stronger expansion of business activity in November defied economists' expectations of a slowdown, but is unlikely to prevent the euro zone from suffering slower growth in the fourth quarter, especially as rising virus cases look set to cause renewed disruptions to the economy in December," said Chris Williamson, IHS Markit's chief business economist.
France could announce further Covid-19 rules as well after it reported more than 30,000 new infections on Tuesday, a level last seen in early August. Government officials are expected to discuss new measures on Wednesday.
Ruben Segura-Cayuela, Europe economist at Bank of America, told me that more data is needed to assess what restrictions in Europe could mean for the region's economy. He noted that with each wave of Covid-19 infections, the economic impact has declined as businesses and consumers learn to cope.
"We know there will be a reaction, we just don't know if it's going to be the same magnitude," he said. "I would assume, based on what we've seen over the last few months, it's going to be smaller."
Much now depends on how the situation unfolds in Germany, said Jessica Hinds, Europe economist at Capital Economics. She told me it's "plausible" that Europe could stagnate at the end of the year if its biggest economy enters a lockdown.
"We are likely to see some hit to economic activity just as rising case numbers make consumers more fearful and governments require more stringent Covid pass [screening] for various activities," Hinds said.
Around the world: Uncertainty in Europe comes as officials in China consider fresh stimulus measures to fight stagnation at a shaky moment for the economy, given the sharp uptick in prices. Shortfalls of workers and supply chain delays are also weighing on output in the United States, where the PMI from IHS Markit is at a two-month low, though expectations for the future are improving on hopes for more stability next year.
The global recovery from the pandemic remains intact. Consumer spending is
still elevated
as shoppers tap pent-up savings.
"The US economy continues to run hot," Williamson said. "Despite a slower rate of expansion of business activity in November, growth remains above the survey's long-run pre-pandemic average as companies continue to focus on boosting capacity to meet rising demand."
But more than 20 months into the pandemic, reading the direction of the economy remains a difficult task, making it essential to keep close watch on fresh numbers.
Watch this space: A US data dump is coming Wednesday ahead of Thanksgiving. Shortly, we'll get the second estimate of third quarter GDP, jobless claims for last week, personal income and spending details, a crucial inflation measure and minutes from the Federal Reserve.
Market shrugs off the release of millions of barrels of oil
The announcement from the White House this week that China, India, Japan, South Korea and the United Kingdom are all joining the United States in the
first coordinated emergency oil release
in a decade hasn't eased gas prices ahead of the Thanksgiving holiday.
The latest: US oil prices are flat on Wednesday after gaining 2.3% on Tuesday. The average price of gasoline across the United States remains stubbornly at $3.40 per gallon compared to $2.11 one year ago.
What gives? First, investors had been
anticipating the move
. US oil dropped about 10% from late October as chatter about tapping strategic reserves grew. Prices are still about 7% below the levels they reached toward the end of last month.
Investors also started pricing in a hit to oil demand over the winter due to a rise in coronavirus cases, said strategist Damien Courvalin at Goldman Sachs.
Additionally, the number of barrels to be put on the market — estimated at between 70 million and 80 million — is smaller than the 100 million barrels or more that had been expected, per Courvalin.
What next: Gasoline prices may still start to drop in the near-term. The "best case" is that prices slide by 15 to 20 cents a gallon, Bob McNally, president of Rapidan Energy Group told my CNN Business colleague Matt Egan.
Oil supply hasn't kept up with surging demand as the global economy recovers from Covid-19. There's a finite amount of oil in reserves, which can't be tapped indefinitely. And oil companies
aren't ramping up production
as quickly as they might have in the past. Some are prioritizing giving money back to shareholders over new investment; others are lowering output to refocus on renewable energy as pressure builds to tackle the climate crisis.
The latest headache for supply chains? Disappearing ships
Analysts told my CNN Business colleague Laura He that they started noticing the drop-off in shipping traffic toward the end of October, as China prepared to enact legislation governing data privacy.
Usually, shipping data companies are able to track ships worldwide because they are fitted with an Automatic Identification System, or AIS, transceiver. This system allows ships to send information — such as position, speed, course and name — to stations that are based along coastlines using high-frequency radio.
But that's not happening in the world's second-largest economy, a critical player in global trade. In the past three weeks, the number of vessels sending signals from the country has plunged by nearly 90%, according to data from the global shipping data provider VesselsValue.
Analysts believe the culprit is China's Personal Information Protection Law, which took effect Nov. 1. It requires companies that process data to receive approval from the Chinese government before they can let personal information leave Chinese soil — a rule that reflects the fear in Beijing that such data could end up in the hands of foreign governments.
The law doesn't mention shipping data. But Chinese data providers might be withholding information as a precaution.
Why it matters: With Christmas approaching, a loss of information from mainland China — home to six of the world's 10 busiest container ports — could create more problems for an already troubled global shipping industry.
Up next
Deere reports results before US markets open.
Also today:
The second estimate of US third quarter GDP, initial jobless claims for last week and durable goods orders for October post at 8:30 a.m. ET.
That's followed by personal income and spending data at 10 a.m. ET, along with the Federal Reserve's preferred measure of inflation and new US home sales.
Minutes from the Fed's November meeting arrive at 2 p.m. ET.
Coming up: US markets are closed for Thanksgiving and will shut early on Friday. We're taking a break for the holiday, and hope you can, too. Before the Bell will be back in your inbox on Sunday.
French Economy Shows Little Sign of Succumbing to Omicron Angst – BNN
(Bloomberg) — French economic activity will continue to rise in December, despite another wave of the Covid-19 pandemic and fresh uncertainty over the omicron variant, according the Bank of France.
Completed at the end of last week, the central bank's monthly survey of 8,500 firms is the first indicator of how businesses in the euro area's second-largest economy are faring since the new coronavirus strain emerged.
Based on their responses, the bank estimates economic activity was 0.5% above pre-crisis levels in November and will be 0.75% higher this month. That means output for the whole fourth quarter will also expand by almost 0.75%.
The report provides some reassurance on the capacity of European economies to weather the latest virus surge. It follows bullish remarks last week by Bank of France Governor Francois Villeroy de Galhau, who said omicron wouldn't change the outlook "too much."
While France late Monday introduced further restrictions — including closing nightclubs — to slow the spread of the disease, the moves are designed to have limited economic impact and the government has pledged to compensate those affected.
Even so, the central bank's survey found that some companies "indicated difficulties in giving a short-term outlook" because of the uncertainties — particularly in industries like hospitality and air travel.
In addition, hiring difficulties and supply disruptions persist. About half of firms polled said they're struggling to find staff and 57% of industrial companies said supply snarls have dented activity, according to the Bank of France.
©2021 Bloomberg L.P.
Japan economy contracts 3.6% in Q3 on weaker consumer spending, trade – Business Standard
Japan's economy contracted at a 3.6% annual rate in July-September, according to a revised estimate released Wednesday.
The downgraded growth estimate for the last quarter, down from an earlier report of a 3.0% contraction, reflected weaker consumer spending and trade, the government said.
The world's third-largest economy has been mired in recession and struggling to recover from the impact of waves of coronavirus infections.
The latest outbreak, in the late summer, has receded for now with a sharp drop in cases. But it hit during the usually busy summer travel season, with calls for restricted business activity and travel hurting restaurants, hotels and other service sector industries.
(Only the headline and picture of this report may have been reworked by the Business Standard staff; the rest of the content is auto-generated from a syndicated feed.)
Dear Reader,
Business Standard has always strived hard to provide up-to-date information and commentary on developments that are of interest to you and have wider political and economic implications for the country and the world. Your encouragement and constant feedback on how to improve our offering have only made our resolve and commitment to these ideals stronger. Even during these difficult times arising out of Covid-19, we continue to remain committed to keeping you informed and updated with credible news, authoritative views and incisive commentary on topical issues of relevance.
We, however, have a request.
As we battle the economic impact of the pandemic, we need your support even more, so that we can continue to offer you more quality content. Our subscription model has seen an encouraging response from many of you, who have subscribed to our online content. More subscription to our online content can only help us achieve the goals of offering you even better and more relevant content. We believe in free, fair and credible journalism. Your support through more subscriptions can help us practise the journalism to which we are committed.
Support quality journalism and subscribe to Business Standard.
Digital Editor
New immigrants, international students needed to fuel Canada's bio-economy – Rocky Mountain Outlook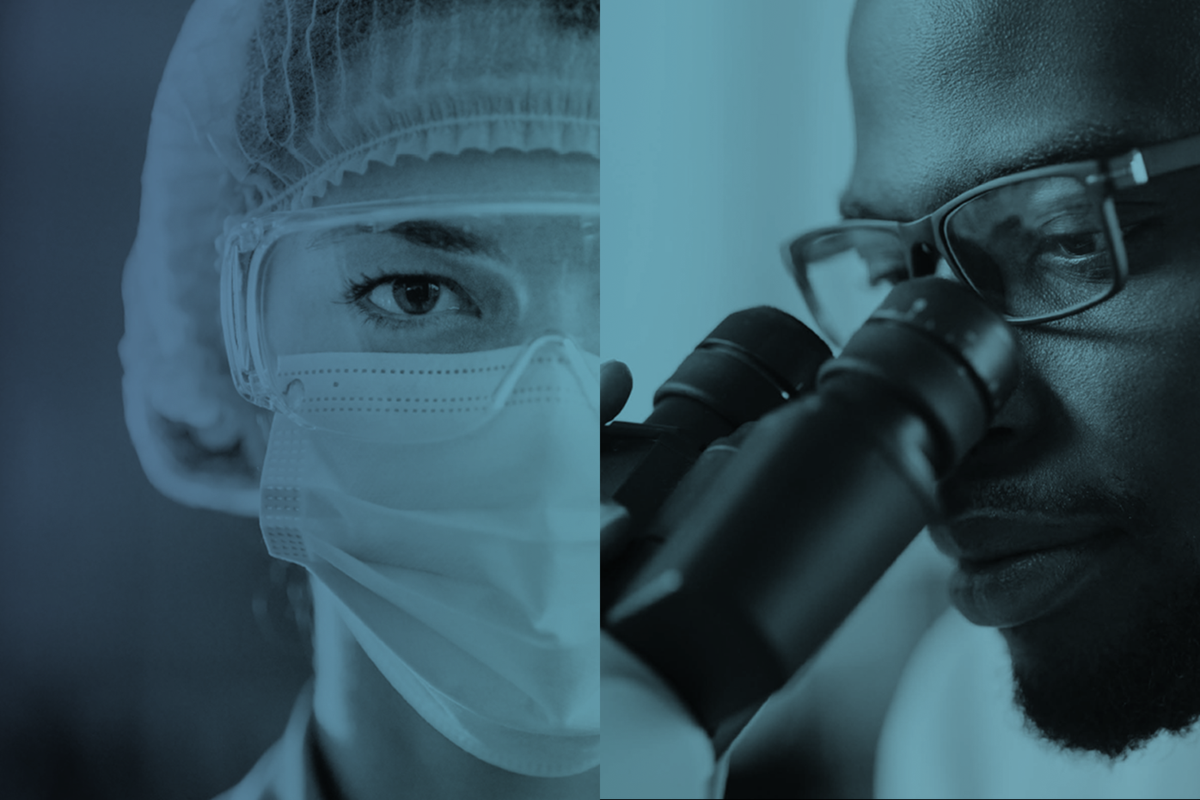 NEW CANADIAN MEDIA: Canada's bio-economy will require about 65,000 additional workers by the end of this decade and companies will be challenged to fill positions due to a highly competitive labour market, states a new nation-wide region-by-region analysis.
The national report by BioTalent Canada, which guides bio-economy stakeholders, states Internationally Educated Professionals (IEPs) and recent immigrants could help fill the gap but currently make up only a small percentage of the bio-economy workforce.
"Newcomers to Canada, with valuable skills, can quickly enter the workforce bringing their diverse perspectives to help access new markets and contribute to solutions," states the report.
To address the skills needed in the bio-economy up to 2029, BioTalent Canada is calling for a subsidy program for immigrants in order to reduce the perceived risk of hiring new Canadians, as well as new pathways to integrate the talent of international students and IEPs into the labour market.
They are among the key recommendations in today's regional reports as well as in a national study completed last fall that together unpack the current landscape, trends, challenges and opportunities in Canada's bio-economy.
The report defines the bio-economy as "the economic activity associated with the invention, development, production and use of primarily bio-based products, bio-based production processes and/or biotechnology-based intellectual property."
It estimates there are "roughly 12,000 organizations in Canada's bio-economy (which) collectively employed some 200,000 people in 2019."
The field is multidisciplinary in that it cuts across the bio-health, bio-energy, bio-agriculture (agri-bio) and bio-industrial (chemicals and materials) sub-sectors.
"The industry has to develop new strategies focused on breaking down barriers to entry for recent immigrants, Indigenous workers and workers with disabilities — all of whom are seriously under-represented in the bio-economy today," said BioTalent president and CEO Rob Henderson.
Insufficiently stocked
Today's analysis on Ontario — and an accompanying report on the Greater Toronto Area — conclude the region will require another 24,500 bio-economy workers by 2029, and that the current talent pipeline is three-quarters empty.
It states women account for an average of roughly one-third (35 per cent) of Ontario bio-economy workers. Other groups have less representation, with IEPs making up 17 per cent of the bio-economy workforce, and recent immigrants (those who have been in Canada less than five years) 9 per cent.
"Immigration is one solution right now. We can hire workers from other countries who are fully trained and have often been doing the job for years, so they're able to come on board and get up to speed very quickly" — Keith Tucker, senior human resources director at National Resilience, Inc., a Mississauga-based biomanufacturing facility.
"We also want to support programs that encourage Canadian students to specialize in this highly competitive career," said Tucker, whose company works with researchers, biotech and pharmaceutical companies, and governments to help develop and produce a range of experimental and commercialized therapies.
The report on Western Canada — including British Columbia and Alberta — and an accompanying report on Metro Vancouver, similarly conclude that the region's pipeline is insufficiently stocked to meet demand.
"It is likely that Western Canada's biotech industry will lack 18,800 bio-economy workers by 2029, and current estimates indicate there will not be enough workers to meet labour needs," the report states.
Western Canada accounts for 28 per cent of Canada's bio-economy, with over 3,800 organizations — mainly small and medium-sized businesses — collectively employing some 48,000 people in 2019.
Decentralizing works
Handol Kim is the co-founder and CEO of Vancouver-based start-up Variational AI, whose innovative machine-learning platform generates novel and optimized molecules and has the potential to eventually cut preclinical drug discovery times from years to months.
"We need cheminformaticians, computational chemists, medicinal chemists and synthetic chemists," he said.
For Kim, the local skills shortage and the pandemic solidified the idea that a decentralized team can work well.
"It's the cost of doing business. Uprooting someone from Boston to work in Vancouver is expensive and they won't be productive for six months. I'd rather pay someone 30 per cent more to stay where they are and contribute right away," he said.
"We prefer to hire from within Canada, but we'll hire the right person from anywhere."
Elsewhere in Canada, today's reports show Atlantic Canada's bio-economy is likely to require 3,300 additional workers by 2029; Quebec will require 15,500 additional workers while the Prairies are likely to require 3,400 additional workers over the next 10 years.
Sub-sectors
According to the report, the bio-economy includes "the use of resources from agriculture, forestry, fisheries/aquaculture, organic waste and aquatic biomass" and its "sub-sectors share a common objective: the commercialization of resultant bio-products, processes and/or intellectual property."
Its subsectors include:
Bio-health
"The bio-health sub-sector encompasses the invention, development, manufacturing, commercialization and use of products that improve therapeutics, diagnostics, prevention and health administration, as well as the development and production of nutraceuticals and applications of medical cannabis. Research and development activities contribute to the development of new products, bio-based technologies and intellectual property related to the production of bio-health products and technologies."
Medical cannabis

Medical Devices

Biopharmaceuticals

Nutraceuticals

Natural-compound bioactives

Bio-molecules

eHealth/Artificial Intelligence
Bio-energy
"The bio-energy sub-sector encompasses the invention, development, production, commercialization and use of renewable fuels through the conversion of organic material into heat or power. Research and development activities contribute to the development of new products, bio-based technologies and intellectual property related to the production of bio-energy."
Biodiesel

Ethanol

Methane

Bio-oil

Sustainable development
Bio-industrial
"The bio-industrial sub-sector encompasses the invention, development, manufacturing, commercialization and use of goods for industrial use, such as bio-chemicals and bio-materials, through the conversion of organic material. Research and development activities contribute to the development of new products, bio-based technologies and intellectual property related to the production of bio-industrial products. Among others, the development and production of biocatalysts are an integral part of this sub-sector."
Biocatalyst

Biosolvents

Bioplastics

Biocoatings

Bioadhesives
Agri-biotech
"The agri-bio sub-sector encompasses the invention, development, production, commercialization and use of new or modified products resulting from the manipulation, modification or alteration of the natural features of plants and crops, animals and/ or other food sources. Research and development activities contribute to the development of new products, bio-based technologies and intellectual property that support improved quality, yield and efficiency in the agricultural sector and food production."
Agri-fibre composites

Animal Genetics

Plant Genetics

Livestock Vaccines

Animal Nutritional Supplements

Functional Foods