The greatest art sometimes makes us uncomfortable – Woodstock Sentinel Review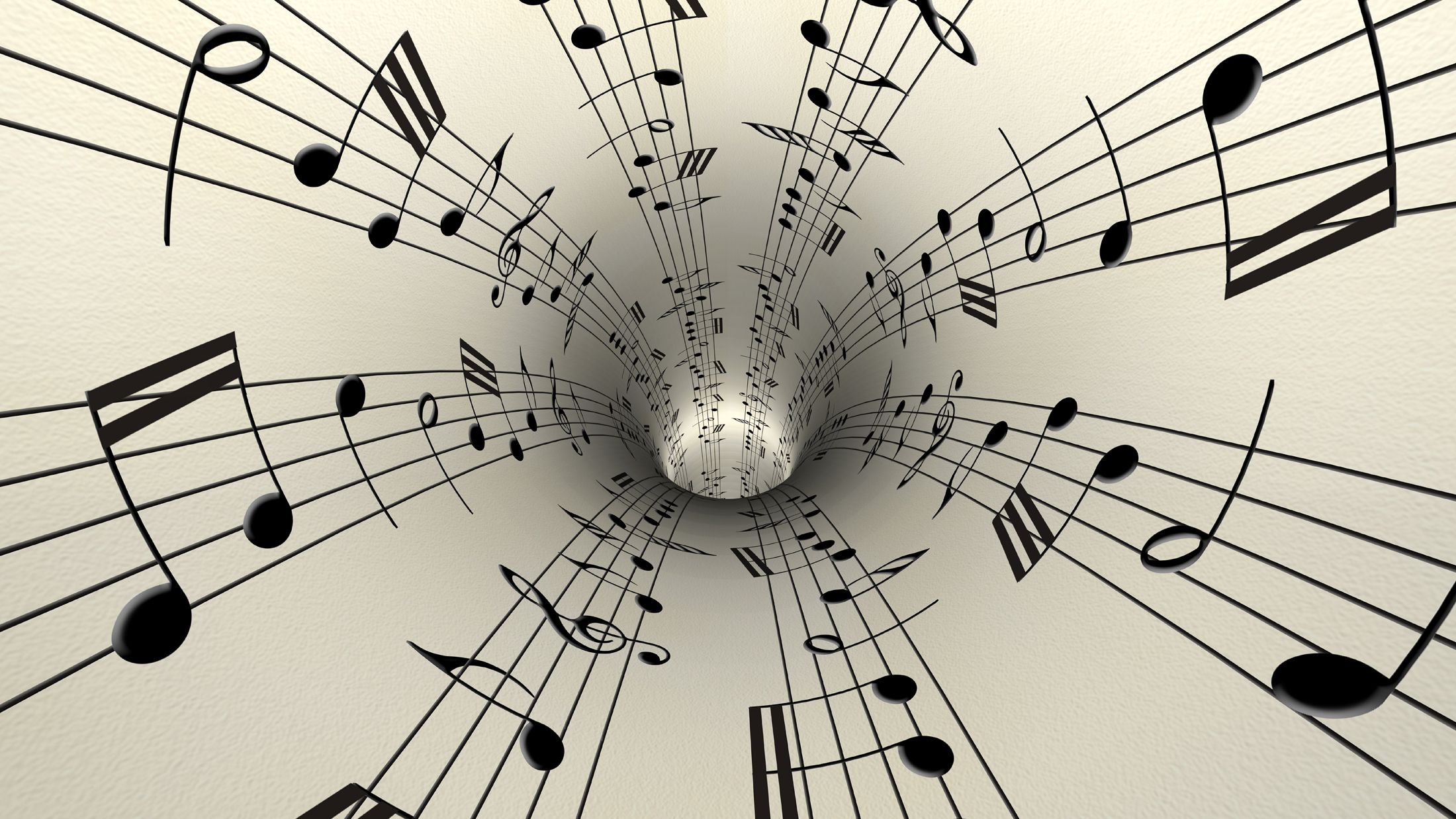 Article content
Well, it was a promising start to the New Year.
Article content
Our quintet did a little impromptu gig at the Civic Park in Wallaceburg a few days before Christmas. There was a plan for a winter artwalk in Chatham, the Wallaceburg Arts Council was looking at possible concerts in the coming months, theatres were inviting guests in … and now, once again, FULL STOP.
Doing a concert, or live performance of any kind cannot just ramp up, nor can it be cancelled without stress and probable negative financial consequences. It takes months to plan a live event and a great deal of effort. After the last series of lockdowns the live entertainment industry was finally released from restrictions that made planning impossible and was coming to life in time for the holiday season and optimistically planning events for the coming months.
Now those events are all once more suspended. I had a meeting tonight with the Chatham Kent Arts and Culture Network and the fatigue is palpable by our local artists and arts venues. If, and the past two years have confirmed that this is a big IF, but if the lockdown ends in late January as promised, arts venues and artists may be able to get things back in shape by late spring to offer live entertainment.
I understand that the ability to perform at or attend a live performance pales in comparison to the health of society and the overall well-being. I do.
But for the first time in three years of submitting this column I struggled to write tonight. I could just stop here and leave a blank page and argue that a blank page is actually art. But I doubt if the editor would find that a valuable use of this space.
Article content
I have been involved in the arts for most of my life and I have often had a discussion with colleagues, students, friends and people I have served on boards with about what is art, censorship and its role and the value of art. What constitutes art is a very difficult thing to identify as one person may look at a block of wood and see it as moving and powerful while another sees nothing more than a block of wood. To the second person it is not art, it is just an identifiable substance that cannot be creative or original, it is a thing, not art.
But censorship, well, that is a far more challenging topic to broach in the arts. Many great artists have had people or powers try to stop them from creating and getting exposure for their works because their work was so different from what was standard or common. Pushing the envelope often makes people uncomfortable and that can become a tricky dance for artists. Great artists often do not care if the work they create stirs deep emotions in society, many actually seek to mine this vein. I would argue that the greatest art often makes us uncomfortable as it challenges long held comfortable beliefs or the collective willingness to turn a blind eye.
Sometimes it is good to have your sense of what is normal exfoliated. Great art holds a mirror up to society and asks, "What do you see?" Maybe the editor will run that blank page and we can ponder what we see in the emptiness where words usually wander.
Stay safe, be kind, and when the arts return to our lives… get out there and support them any way you can.
Artists Invited To Enter Artwork In Florida Strawberry Festival Fine Art Show – Osprey Observer
A call to artists has been issued by the East Hillsborough Art Guild (EHAG) for the 2022 Florida Strawberry Festival Fine Art Show, which runs from Thursday, March 3 through Sunday, March 13 at the Festival Grounds in Plant City. The show will be held in the Milton E. Hull Building.
Adults are divided into professional groups (entry fee is $15) and amateur groups (entry fee is $12). Adults can enter oils, acrylics, watercolors, graphic/mixed media and sculptures. The entry fee for miniature art (2D media) and sculptures (3D art) is $12.
The youth divisions are by ages. Youth can enter oils, acrylics, watercolors, graphic/mixed media and sculptures. The entry fee is $5.
Adults can enter up to four entries, but no more than two in the same division. Youth can enter up to two entries.
Entries are eligible for substantial monetary awards. This includes $100 for the Strawberry Theme Award (an entry must include strawberries or reflect the current festival theme of '#1 for FUN!'). There is also $300 for Best of Show.
There are prizes for first ($150) and second ($100) place in all adult and youth divisions. Adult amateurs, miniature and sculpture entries receive $100 for first place and $75 for second. Adults who receive third and fourth place receive rosette ribbons.
For youth, first place receives $25 and second place receives $15. Entries who win third and fourth place receive a rosette ribbon. All youth participants receive participation ribbons.
Artists who do not win one of the above prizes are eligible for a Business Leaders Choice Award. Area residents can also become sponsors for the In Honor Award and select a winning artist who will receive a ribbon and $50.
Space is limited and entries are accepted on a first-come, first-serve basis. Early entries are accepted until Friday, February 11. Artists can mail their entry form and fee to East Hillsborough Art Guild, P.O. Box 3055, Plant City, FL 33564. Artwork must be brought to the Festival Grounds on Saturday, February 19 from 12 Noon-6 p.m.
Chairperson Karen Crumley said, "Our entry day was moved to Saturday to allow easier access to more working people or parents with school age children."
Entry forms and rules can be found at www.flstrawberryfestival.com. If you have questions, please email Crumley at kscrumley@yahoo.com or call 924-3829.
Citi's Precious Art Collection Should Stay in Mexico, AMLO Says – BNN
(Bloomberg) — Mexico's President Andres Manuel Lopez Obrador wants the extensive art collection held by Citigroup Inc.'s local unit to remain in the country as the bank exits part of its business.
The U.S. bank is preparing to sell its Mexican retail operation, known as Citibanamex, and the fate of the art and heritage pieces owned by its Fomento Cultural Banamex foundation have become the focus of debate. The institution, headquartered in an 18th century baroque palace in Mexico City's downtown, is one of Mexico's biggest patrons of arts and culture in the country and manages historical buildings.
"We're talking about buildings and art collections of the best painters of Mexico and of the world," AMLO, as the president is known, said at a press briefing on Monday, his first day back in public after recovering from Covid-19. "It's cultural patrimony, and we're looking for it to stay in our country."
The sale of one of Mexico's oldest banks is testing AMLO's nationalist impulses since its announcement a week ago, with the president calling for the bank to be acquired by a Mexican investor. On Sunday, Foreign Affairs Minister Marcelo Ebrard proposed on Twitter that the foundation's collection be turned over to the state, to make up for a 1990s bank bailout that saddled the federal government with debt.
Nevertheless, the president, who has directed his administration to go after tax evaders to boost budget revenue, said that his government would not try to a put a wrench in a sale that could generate a significant sum for state coffers.
"We're going to look at the legal aspects but we do not want to create problems for the sale or create obstacles, because we want to show that in Mexico there is true rule of law and there are guarantees for investors," he said.
©2022 Bloomberg L.P.
Art thieves make off with sculptures from Kelowna gallery – CBC.ca
Kelowna RCMP are investigating a brazen early morning art heist at Gallery 421 in the city's South Pandosy district.
Gallery co-owner Ken Moen said two masked men took a crowbar to the front doors just before 2 a.m. Saturday and made off with almost $70,000 of Canadian fine art.
"It was a total of three minutes. They were in, they were out," he said.
"All things considered, we feel fairly lucky because they did zero vandalism. We have paintings on the walls they didn't touch. It was very targeted."
Moen said the criminals immediately ran for the most expensive, heaviest works on display at the back of the gallery: two bronze sculptures by noted Calgary area cowboy artist Vilem Zach, each weighing about 40 kilograms.
The thieves quickly loaded up a vehicle, re-entered and snatched three smaller bronze sculptures cast by Summerland's Michael Hermesh, three glass bowls blown by Jeff Holmwood, and two soapstone bear carvings from Vance Theoret.
"They knew what they were getting," Moen told CBC News.
"I think someone has a shopping list and they sent them here … somebody probably said go grab the most expensive sculptures and get in and get out."
Moen says the bronze has little value smelted down or sold as scrap. Selling the works of art will be difficult at any Canadian galleries or auction houses.
The break and enter was caught on the gallery's security cameras.
The RCMP are seeking information on two male suspects.
"One suspect is described as wearing a red bandana over his face, a grey tuque, grey sweater, black track pants with white pin stripes and white shoes. The second male suspect is described as wearing a mask over his face, a black hoodie, grey sweatpants and with black Adidas shoes," said RCMP Cst. Solana Paré.