The Inside Story On An Investment That Plunged 98% – Forbes
One of the worst disasters to befall investors in this crisis was something called the MORL dividend.
MORL is—or rather was—the ticker for the ETRACS Monthly Pay 2XLeveraged ETN (MORL). What's MORL? It's a double-leveraged bank-issued note designed to track the MVIS Global Mortgage REITs Index, a market-cap-weighted global mortgage-REIT index.
A mouthful, right?
But the jargon and obscure nature of this investment didn't stop a lot of people from buying in. The reason was simple: MORL yielded as much as 25% back in March.
Think about that for a minute: a 25% dividend. Hold MORL for just four years and you'd get your entire investment back in cash payouts without selling a single share. Invest $100,000 and you'll get over $2,000 a month, enough to live a comfortable lifestyle in parts of the country. Who wouldn't want the option to retire on $100K?
That's a powerful siren song, to be sure. There was just one problem with MORL…
After the coronavirus hit, MORL lost over half of its value in days. But unlike many other assets, which have largely recovered, MORL went the other way, quickly becoming worthless.
Today, MORL no longer exists, having been liquidated by its issuer, Swiss investment bank UBS, which gave investors pennies on the dollar. That $100,000 retirement? It ended up costing investors $100K.
And consider this: that collapse hit individual investors who were aiming to fund a decent retirement for themselves. Big hedge funds and investment banks owned none of MORL when it collapsed.
That makes MORL worth a deeper look because it reveals two things these folks missed—and shows us how to avoid making the same mistakes ourselves.
MORL Dividend Takeaway No. 1: Know What You're Buying
It's clear that many people bought MORL purely for the dividend. But a big dividend is meaningless if you don't know what's producing your payout. If an investment promises a 25% yield but doesn't make a 25% profit to cover that dividend, it's going to lose value. And there are hundreds of assets promising big dividends that fail because they can't cover their payout.
Investors could have avoided this if they knew what MORL invests in and, more importantly, how it invests.
MORL mainly invested in mREITs, or real estate investment trusts that hold mortgages. An mREIT is a kind of fund where management pools investors' money and invests it in real estate. Many REITs buy properties, but mREITs buy mortgages from banks instead. So when a borrower pays their home loan back, that cash goes to the mREIT.
Some high-quality mREITs, like AGNC Investment Corp. (AGNC), have been around for years, and even though they've lost value in this crisis, they haven't suffered nearly as much as MORL. But the fact that MORL invested in mREITs wasn't the problem—it was how it was investing in those assets.
To explain this, let's first look at the VanEck Vectors Mortgage REIT Income ETF (MORT), a good benchmark for mREITs. MORT fell 70% from before the COVID-19 crisis, due to the panic selloff of mREITs. MORT has recovered a bit, as mREITs slowly get back to normal, while MORL, of course, did no such thing.
Why? Because MORL isn't an exchange-traded fund (ETF) like MORT. It's an exchange-traded note (ETN). Because it was an ETN, MORL was essentially an IOU created by its sponsor, Swiss investment bank UBS, to investors.
It basically works like this: you give UBS $100, and UBS says it will give you a cash dividend similar to what you'd get if you bought $100 in mREITs instead. You can then buy back your initial investment at the current market value of those mREITs.
If this sounds like it's investing in mREITs with extra steps, that's because it is.
But those extra steps came with benefits for the bank, and for investors. For the bank, there was an opportunity to earn fees (UBS gets a nearly 1% fee for its ETNs, although there isn't much effort required to maintain them). On the investor side, there was the opportunity to get full leverage, meaning for every dollar you invest, you could also borrow a dollar and invest that, too. The bank also gets interest income from that leverage.
MORL Dividend Takeaway No. 2: Always read the Fine Print
So ETNs are obviously complicated, but that's not the main problem. This is: one of the covenants of ETNs is that when they fall below a certain value ($5 per share in MORL's case), the bank can redeem the ETN. That means it can shut down the ETN and give investors cash in lieu of their shares at the current market value.
When UBS did this, investors who had bought into MORL for $15.00 just a single month prior were suddenly given back just 24 cents. And that's how a 25% dividend—and the too-good-to-be-true promise of a $100K retirement—led to steep losses.
Michael Foster is the Lead Research Analyst for Contrarian Outlook. For more great income ideas, click here for our latest report "Indestructible Income: 5 Bargain Funds with Safe 11% Dividends."
Disclosure: none
Insurer AXA says made investment portfolios greener in 2019 – TheChronicleHerald.ca
LONDON (Reuters) – French insurer AXA said it reduced the temperature score of its investments in 2019, bringing them closer to alignment with the targets of the Paris Agreement on climate change.
The so-called "warming potential" of its investments, a measure of their contribution to climate change, had fallen to 2.8 degrees Celsius from 3 degrees Celsius in 2018, AXA said in its 4th Climate Report released on Friday.
The Paris Agreement, struck in 2015, aims to keep average global temperature rise to below 2 degrees Celsius and ideally at 1.5 degrees Celsius above pre-industrial norms by 2050.
(Reporting by Simon Jessop; editing by Jason Neely)
Indian shares hit near 4-month highs, Reliance rises on Intel investment – Financial Post
BENGALURU — Indian shares scaled near four-month highs on Friday, as upbeat data from the United States and China outweighed concerns about surging domestic cases of the novel coronavirus, while Reliance Industries climbed after Intel invested in its digital unit.
The benchmark indexes rose for a third day, with the NSE Nifty 50 index rising 0.39% to 10,592.55 by 0351 GMT and the S&P BSE Sensex by 0.34% to 35,963.73. Both indexes were set for their third straight weekly gain.
Broader Asian markets were supported by data that showed China's services sector in June expanded at the fastest pace in over a decade, and a better-than-expected jump in U.S. nonfarm payrolls.
In Mumbai, Reliance Industries Ltd rose as much as 1.4% to its highest since June 22 after saying Intel Corp would buy a 0.39% stake in its digital unit, Jio Platforms, for 18.95 billion rupees ($253.55 million).
Shares of Cadila Healthcare Ltd rose as much as 4.6% after getting an approval from Indian regulators to begin human studies for its COVID-19 vaccine contender. (Reporting by Chris Thomas in Bengaluru; editing by Uttaresh.V)
Triggering losses by transferring investments to a TFSA – MoneySense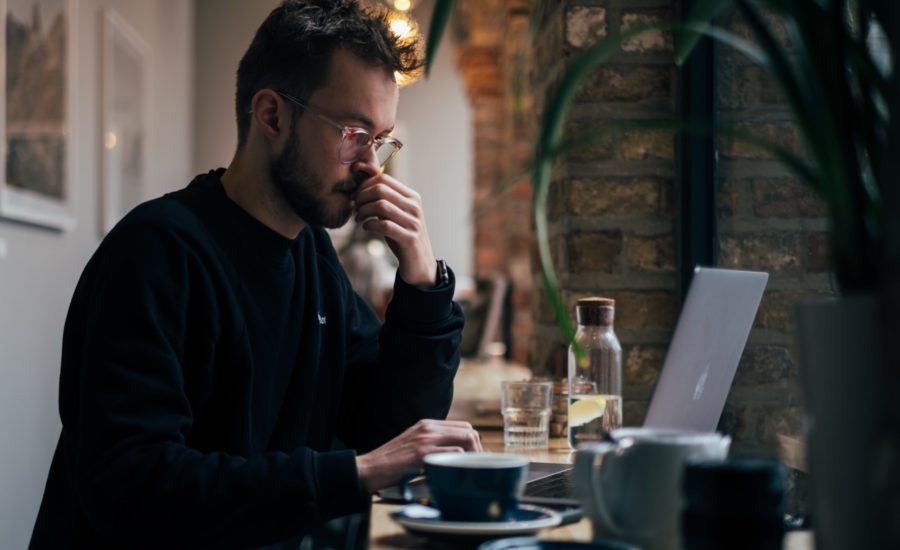 Q. I just transferred 200 shares of an ETF from my margin account to my TFSA at a loss. Can I claim the loss, or does it fall into the 30-day rule?
–Stavros
A. Investments such as stocks, exchange-traded funds (ETFs) and mutual funds can generally be transferred "in-kind" between accounts, so that the investment is transferred from one account directly to the other without selling it. When an investment is transferred from a non-registered investment account, like a cash or margin account, into a tax-free savings account, the transfer is considered an eligible TFSA contribution. The contribution amount is based on the market value of the transferred investment at the time of transfer.
The "30-day rule" you are referring to, Stavros, is called the "superficial loss rule." A superficial loss results when a capital loss is triggered in a taxable account, but the same investment is purchased in another account within 30 days before or after the loss is incurred.
The superficial loss rule applies to not only your repurchase of the investment, but also a repurchase by your spouse, a corporation you control, or a trust with you or your spouse as a beneficiary. The rule has been put in place to prevent Canadians from avoiding tax by selling an investment, only to have a partner or corporate repurchase it on their behalf.
In the case of a transfer of an investment from your non-registered margin account to your TFSA, Stavros, this does not result in a superficial loss. However, the Income Tax Act does deny a loss triggered on a deemed disposition of an investment at a loss upon transfer to a TFSA or registered retirement savings plan (RRSP). So, although the superficial loss rule would not apply, the result would be the same—your capital loss would be ineligible.
Interestingly, if you transfer an investment in kind that is trading at a capital gain, the capital gain is triggered and is taxable.
In order to successfully claim a capital loss, Stavros, you would need to sell an investment and transfer the resulting cash proceeds to your TFSA. This may result in transaction costs to sell, and additional transaction costs to reinvest in your TFSA. If the capital loss tax savings is more than the transaction costs, it probably makes sense to trigger a loss by selling and transferring cash.
If you want to repurchase the same investment in your TFSA, remember you must wait at least 30 days in order to do so, otherwise the superficial loss rules will apply even if you sell the investment before contributing.