The Investment Trend That Could Send Tesla To $2 Trillion
Hedge fund bulls say Tesla (NASDAQ:TSLA) is on its way to a $2-trillion market cap after gaining 400% this year … It's already worth 5X the combined value of giants Ford and GM, and it's an industry disrupter that's making millionaires out of anyone who ties-in with them.
And the auto industry disruption tie-ins are many, varied… and potentially lucrative.
From new EV startups and batteries or fuel cells …
To ride-sharing with an ESG twist and car subscription companies that are challenging our ideas of ownership.
The ideas are racking up, and the growth runway potentials are phenomenal.
EV startup NIO (NYSE:NIO) has gained over 1500% this year.
EV charging stock Blink (NYSE:BLNK) has gained 1400% YTD.
Now, mergers and consolidations are the name of this game as all the tie-ins fight for market share.
EV startup Fisker (NYSE:FSR) opted to go public, and acquired Spartan Energy (SPAQ).
Food delivery—another mobility tie-in—is in a state of all-out war for market share.
Giant Uber is acquiring rival Postmates for $2.65 billion.
Just Eat Takeaway is acquiring Grubhub for nearly $7 billion …
And the innovative outlier hoping to steal the show is Canadian Facedrive (TSX.V:FD; OTCMKTS:FDVRF), the only ride-hailing and food delivery platform that has an ESG angle with carbon-offset operations.
The Biggest Change Yet Is Coming To Transportation
As a part of the clean energy transition, the world is racing to roll out the next era of transportation: electric vehicles.
But there's yet another disruption happening in the industry….
Not only will conventional gas-powered vehicles in time be on the chopping block…the entire concept of owning a car may be on the verge of extinction sooner than you think.
And Facedrive is among the first movers in this surprising new market.
It scooped up Steer, a subscription-based electric vehicle provider in September in a deal that included a $2-million strategic investment by energy giant Exelon's wholly-owned subsidiary, Exelorate Enterprises, LLC.
When you combine the $5 trillion global transportation industry with an energy industry whose renewables sector is quickly growing, you'll see a trend that is in its infancy…
But make no mistake about it – it will be a trend that upends the entire automotive sector.
This is where Facedrive's acquisition of Steer really comes into its own.
Steer is a new all-inclusive, monthly, risk-free car subscription service that is 100% electric, plug-in and hybrid.
And it is predicting that transportation is ready for another round of evolution…
The success of subscription based 'leasing' models is already well documented, and this simple concept could be at the core of the next major disruption in the auto industry.
We've already seen it with electric bikes and scooters…
But this step could change everything.
Imagine being able to have a clean, convenient, quality-controlled electric vehicle personally delivered to you whenever you needed it….
Without the hassle of maintenance or insurance.
And it's affordable.
Better yet, you aren't investing in something that immediately loses its value as soon as you drive it off the lot.
It's one answer to the last remaining hurdle of full-on adoption of EVs.
And unlike leasing a car—there's no mileage limit.
And the growth runways are phenomenal when you consider that 70% of Steer members have never even driven an EV before. That means that these are new converts.
Anyone who couldn't afford to ride an EV before, can now, with Steer. But it's a diverse collection that allows users to drive pretty much any EV, hassle-free, including an Audi e-Tron or a Hyundai Kona, both new all-electric SUVs with ranges of over 250 miles.
Source: Audi.com
Food: The $26B Shared Mobility Vertical
Facedrive (TSX.V:FD; OTCMKTS:FDVRF) was the first ride sharing company to see the "impact investing" writing on the wall.
It saw where things would go wrong for Uber, which completely ignored sustainability.
It saw what would happen when studies showed that ride-hailing results in nearly 70% more pollution than whatever transportation it displaced.
Then Facedrive launched an ESG coup: The were the first to offer customers an EV option, and then to plant trees to offset their carbon footprint.
Then they applied that same "people and planet first" business model to a second vertical: Food delivery—the carbon-offset version.
Facedrive's acquisition of Foodora from Deliver Hero positioned it near the top of Canada's food delivery hierarchy overnight.
And Foodora's former owner Delivery Hero is the rare food delivery company not carrying around negative reputational baggage for bullying customers and restaurants at a time when they are struggling to make ends meet. They are international giants with services in 40 countries and a portfolio of over 500,000 restaurants.
And Facedrive's new acquisition has hit the ground running …
The new Facedrive Foods app was launched a few weeks ago, and already it's processing 3,000 orders daily, with close to 4,000 restaurant partners and over 220,000 active users.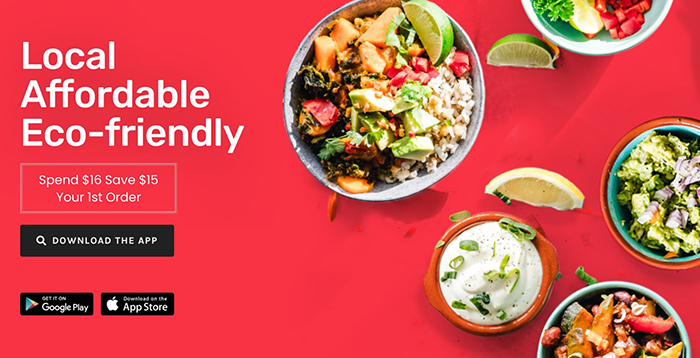 Next, comes international expansion ….
This Is Where Big Names Are Gathering
Exelon's (NASDAQ:EXC) market cap is ~$41 billion … and it's not the only huge market-cap company whose radar is pinging Facedrive: There's also a tie-in to eCommerce King Amazon (NASDAQ:AMZN) ….
Both global e-commerce giant Amazon and Canadian Tier-1 telecoms giant Telus jumped in on Facedrive's corporate partnership program. And that news flew right under the radar because it wasn't officially announced and was revealed only when Facedrive released its Q1 earnings report.
That means both giants will be Corporate partners of Facedrive meaning that their employees will receive preferred rates on Facedrive products and services.
And they have …
In October, Air Canada became the next big name to jump on the Facedrive bandwagon.
With the global tourism industry facing $1 trillion in losses and on track to shed 100 million jobs before the year is out, Air Canada has signed a deal with Facedrive Inc. (TSX.V:FD; OTCMKTS:FDVRF) to launch a pilot project for its employees using TraceSCAN, Facedrive's proprietary COVID contact-tracing technology and wearables.
So, watch the news flow on that one, too as talks progress with more big airlines …
The name of this game is ultimate impact.
Facedrive is chasing Big Money earmarked for ESG-focused plays …
At a time when the world has just hit the trillion-dollar mark in ESG fund investments.
Big capital has tons of money to put into low-risk impact investing …
But they can't find enough places to park it.
That's where Facedrive ticks so many boxes. Whether it's pushing disruptors of the transportation industry from three different corners, with Facedrive ride-hailing, food delivery and transformational Steer …
Or whether it's helping giant airlines keep track of virus contacts.
Either way, Facedrive (TSX.V:FD; OTCMKTS:FDVRF) has been ahead of the curve from day one. At this point, there's no stopping the march of EVs, and this is the company that brings it all together in a comprehensive ESG ecosystem.
And with so many verticals, the news flow is hard to keep up with.
The Electric Vehicle Revolution Is Kicking Into High Gear
Tesla (NASDAQ:TSLA) is now the most valuable car maker "of all time". Tesla is worth almost $495 billion, while the top three American automakers–GM, Ford and Chrysler–are worth around $129 billion combined. This year alone, Tesla has risen by 460%, and is showing no signs of slowing. Especially now that the company is set to be included in the S&P 500.
There's a reason Tesla has performed so well this year. Investors love Elon Musk's vision. As one of the world's most innovative car manufacturers, it has single-handedly made electric vehicles cool. Its slick design is beloved across the world. In fact, it's almost impossible to NOT see a Tesla in cities like Hong Kong or San Francisco.
And Tesla isn't solely an electric vehicle company, either. It's also building its own energy business which includes revolutionary solar panels and top-tier battery technology. Clearly, its efforts are paying off, as it is without-a-doubt one of the most popular stocks on Wall Street.
Tesla's success has also fueled a boom in other EV-related companies. Blink (NASDAQ:BLNK), for example, an electric vehicle charging company, has risen by over 1400% since the beginning of the year, and the sky is the limit for this up-and-comer. A wave of new deals, including a collaboration with EnerSys and another with Envoy Technologies to deploy electric vehicles and charging stations adds further support.
Michael D. Farkas, Founder, CEO and Executive Chairman of Blink noted, "This is an exciting collaboration with EnerSys because it combines the industry-leading technologies of our two companies to provide user-friendly, high powered, next-generation charging alternatives. We are continuously innovating our product offerings to provide more efficient and convenient charging options to the growing community of EV drivers."
In addition to the company's string of high-profile deals, Blink is also consistently posting promising revenues. In fact, earlier this month, the company noted that third-quarter revenue had increased by as much as 18% from the year before despite disruptions caused by the COVID-19 pandemic.
Canadian Companies Are Fueling A Sustainabilty Boom
Westport Fuel Systems (TSX:WPRT ) is a clean energy technology company that builds products to help the transportation industry reduce their carbon footprint. In particular, it provides systems for less impactful fuels, such as natural gas. In North America alone, there are over 225,000 natural gas vehicles. But that shies in comparison to the global 22.5 million natural gas vehicles globally, which means the company still has a ton of room to grow!
Boralex Inc. (TSX:BLX) is an upcoming renewable firm based in Kingsey Falls, Canada. The company's primary energies are produced through wind, hydroelectric, thermal and solar sources and help power the homes of many people globally. Not only has it has had a great influence in the adoption of renewable electricity domestically, it's even branching out into the United States, France and the United Kingdom. In fact, just recently, Boralex took control of a massive 209MW solar farm in California.
GreenPower Motor (TSX.V:GPV) is a thriving electric bus manufacturer based out of Vancouver. At the moment, its focus is primarily on the North American market, but its ambitions are much larger. Founded over 10 years ago, GreenPower has been on the frontlines of the electric transportation movement, with a focus on building affordable battery-electric busses and trucks.
Year-to-date, GreenPower Motor has seen its share price soar from $2.03 to $36.88. That means investors have seen 1700% gains this year alone. And with this red-hot sector only going up, GreenPower will likely continue to impress.
NFI Group (TSX:NFI) is another one of Canada's home-grown electric vehicle pioneers producing transit busses and motorcycles. The company had a tough go at it towards the beginning of the year, but has since cut its debt and begun to address its cash flow struggles in a meaningful way. Though it remains down from January highs, NFI still offers investors a promising opportunity to capitalize on the electric vehicle boom.
In the previous months, NFI has seen an uptick in insider stock purchases which is often a sign that the board and management strongly believe in the future of the company. In addition to its increasingly positive financial reports, it is also one of the few in the business that actually pay dividends out to its investors.
Canada's Silicon Valley is all in on the sustainability race, too. Shopify Inc (TSX:SHOP) Canada's own e-commerce giant helps users build their own online stores. It has huge clients – everyone from Tesla to Budweiser are on board. And the company is beloved by millennial investors. In addition to its revolutionary approach on e-commerce, Shopify is playing an increasingly active role in creating a greener tomorrow. It has committed to spending at least $5 million annually to help combat climate change. It's even making cuts throughout its own operations, decommissioning its data centers and sourcing renewable power for its buildings. Thanks the these efforts, Shopify has posted a return of 137% this year alone, and is showing no signs of slowing.
By. Terry Goddard
Source:- Baystreet.ca
Ovintiv faces proxy challenge from investment firm Kimmeridge – The Globe and Mail
Kimmeridge Energy Management Co on Tuesday launched a proxy fight against Ovintiv Inc to win three seats on the oil producer's board.
The private investment firm urged Ovintiv to alter its capital spending, focus on governance and said that the board had allowed Ovintiv to become an environmental laggard, trailing peers on key environmental metrics.
Kimmeridge has nominated its founder Ben Dell, Cambiar Investors' Katherine Minyard and Columbia University research scholar Erin Blanton as independent directors to Ovintiv's board.
Ovintiv, responding to the Kimmeridge notice, said it will carefully review the nominations.
Kimmeridge owns 2.5% of Ovintiv's common shares and is one of the oil driller's top ten shareholders.
"Despite our best efforts to engage constructively with the company, the Board was dismissive of our recommendations to help position Ovintiv as a leading E&P," said Mark Viviano, managing partner and head of public equities at Kimmeridge.
Earlier this month, Kimmeridge had urged Ovintiv to focus on capital allocation, management compensation issues and establishing environmental strategy.
Your time is valuable. Have the Top Business Headlines newsletter conveniently delivered to your inbox in the morning or evening. Sign up today.
NEW Fidelity Investment Solutions: Fidelity Multi-Asset Innovation Fund and Fidelity All-in-One ETFs – Canada NewsWire
TORONTO, Jan. 26, 2021 /CNW/ – Fidelity Investments Canada ULC ("Fidelity"), one of Canada's top investment management firms, today launched new investment products available to Canadian financial advisors and investors – Fidelity Multi-Asset Innovation Fund, Fidelity All-in-One Balanced ETF/ETF Fund and Fidelity All-in-One Growth ETF/ETF Fund.
"In today's uncertain times, Canadian financial advisors and investors are looking for more stability to help them achieve their investing and life goals − balanced funds are an ideal solution for this. Moreover, investors are looking to invest with managers that have the experience and global resources to navigate and capitalize on the constant changes all around us", said Kelly Creelman, Senior Vice President, Products & Marketing. "With today's launch of Fidelity's new products, we are meeting demand by offering advisors and investors convenient ways that can help them grow their savings in a balanced manner."
Fidelity Multi-Asset Innovation Fund
Fidelity Multi-Asset Innovation Fund harnesses the experience of renowned portfolio managers Mark Schmehl, Jeff Moore and Michael Plage. This new fund leverages the vast research resources of Fidelity that span across asset classes and the globe. This global balanced mandate aims to achieve a high total investment return by investing primarily in, or providing exposure to, a mix of equity and an expansive set of fixed income securities of U.S. and other issuers from around the world.
"Mark Schmehl's strong historical track record in equities coupled with the fixed income investing acumen of Jeff Moore and Michael Plage form the basis of the new Fidelity Multi-Asset Innovation Fund, "said Creelman. "By bringing Mark's focus on positive change and Jeff's and Michael's focus on income and risk mitigation, this Fund can serve as a core holding for advisors and investors aiming for strong risk-adjusted returns with lower volatility."
When investing in equity securities, portfolio manager Mark Schmehl seeks to identify companies that are positioned to benefit from innovative emerging technologies or business models. On the fixed income side, portfolio managers Jeff Moore and Michael Plage aim to generate income while focusing on mitigating risk through investing in global investment grade bonds, higher yielding lower quality fixed income securities and more.
Fidelity All-in-One ETFs
Fidelity All-in-One ETFs are a convenient and cost-efficient one-ticket solution for advisors and investors looking for exposure to a globally-diversified portfolio of stocks and bonds. These ETFs, sub-advised by Geode Capital Management LLC, will provide broad market exposure that goes beyond a passive approach, by harnessing the power of Fidelity Factor ETFs and Fidelity's systematic and active fixed income management. We have combined the best features of an ETF – choice, simplicity, and cost – with the attraction of professional management. The Fidelity All-in-One ETFs are designed with strategic asset allocation and portfolio rebalancing with indirect management fees from the underlying ETFs. These funds are expected to begin trading on the NEO Exchange effective January 26, 2021. They are also available in mutual fund versions.
Fidelity All-in-One Balanced ETF (FBAL) aims to achieve capital growth through total returns by using a strategic allocation approach. It invests primarily in underlying Fidelity ETFs that provide exposure to a diversified portfolio of global equity and fixed income securities. It generally follows a neutral mix of 60% global equity securities and 40% global fixed income securities.
Fidelity All-in-One Growth ETF (FGRO) seeks capital growth through a strategic allocation approach with generally more emphasis on equities. It invests primarily in underlying Fidelity ETFs that provide exposure to a diversified portfolio of global equity and fixed income securities. It generally follows a neutral mix of 85% global equity securities and 15% global fixed income securities.
For more information, visit fidelity.ca
About Fidelity Investments Canada ULC
At Fidelity, our mission is to build a better future for Canadian investors and help them stay ahead. We offer investors and institutions a range of innovative and trusted investment portfolios to help them reach their financial and life goals.
As a privately-owned company, our people and world class resources are committed to doing what is right for investors and their long-term success. Our clients have entrusted us with $175 billion in assets under management (as at January 19, 2021) and they include individuals, financial advisors, pension plans, endowments, foundations and more.
We are proud to provide investors a full range of investment solutions through mutual funds and exchange-traded funds, including domestic, international and global equity, income-oriented strategies, asset allocation solutions, managed portfolios, sustainable investing and our high net worth program. Fidelity Funds are available through a number of advice-based distribution channels including financial planners, investment dealers, banks, and insurance companies.
Read a fund's prospectus and consult your financial advisor before investing. Exchange-traded funds are not guaranteed, their values change frequently, and past performance may not be repeated. Commissions, management fees, brokerage fees and expenses may all be associated with investments in exchange-traded funds and investors and may experience a gain or loss.
Find us on social media @FidelityCanada
SOURCE Fidelity Investments Canada ULC
For further information: Chris Pepper, Vice-President, Corporate Affairs Fidelity Investments Canada ULC T: (416) 307-5388, M: (416) 795-7762, E: [email protected]
Related Links
Raise a glass to this resilient alternative investment – Wealth Professional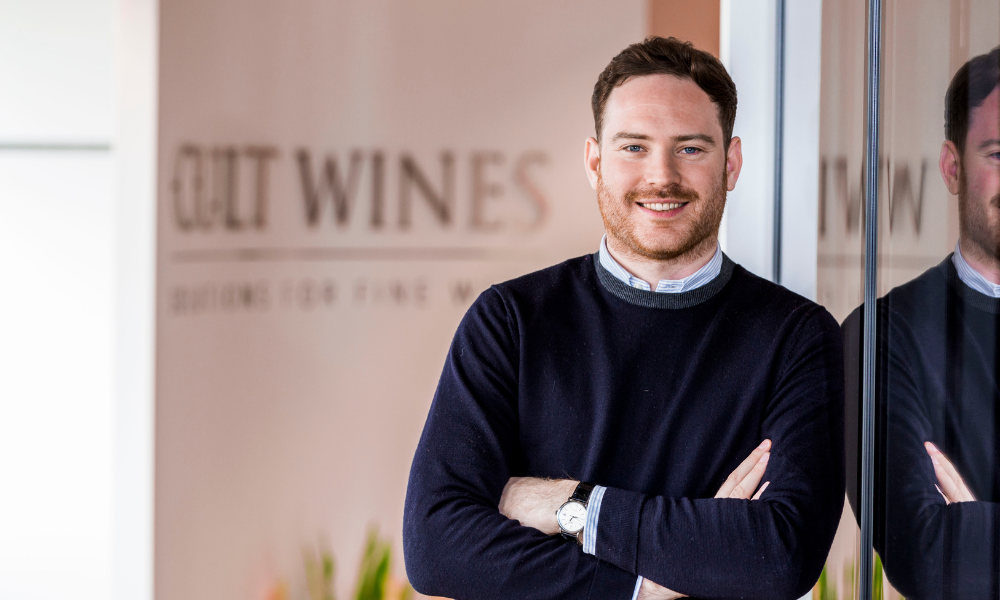 "We created a company that completely turned [wine investing] on its head, which wasn't to lose the sexiness or the passionate side of wine, we embrace that. But it was also to go to serious investors and say, 'we've got the access, we've got the capacity, we have a top-down asset management approach, we have the right checks and balances internally, and we build portfolios based upon someone's risk profile."
Gearing said its portfolios are built to deliver the best risk-adjusted returns. Integral to this is its in-house data science team, which has developed its own bespoke proprietary software. The past two years has seen the company invest heavily in machine learning and AI algorithms, which are a big part of modelling and making sure they get the best portfolio balance.
Gearing said: "We use the human touch where the human touch is needed. Wine is a qualitative product in that it's subjective. You need a human to have some input on the taste or feeling or emotion you get from it. You're never going to get computers to be able to tell you that because a computer can't tell you if the wine is over its maturity rate, for example.
"It's going to take an expert sommelier to taste the wine and say that. We can then build data patterns around that based upon historical knowledge and subjective tasting notes but it's about combining the two – and that's what we try to do. We're not trying to be a quant."
Cult Wines, therefore, marries the expertise of its in-house sommelier with its tech talent and investment committee. These touch points have helped grow a global company that, as well as a 24,000 square foot warehouse in Wiltshire, U.K., has storage facilities in northern central France, Singapore, Shanghai, Hong Kong, Brazil, and New York state.