The latest news on COVID-19 developments in Canada – Alaska Highway News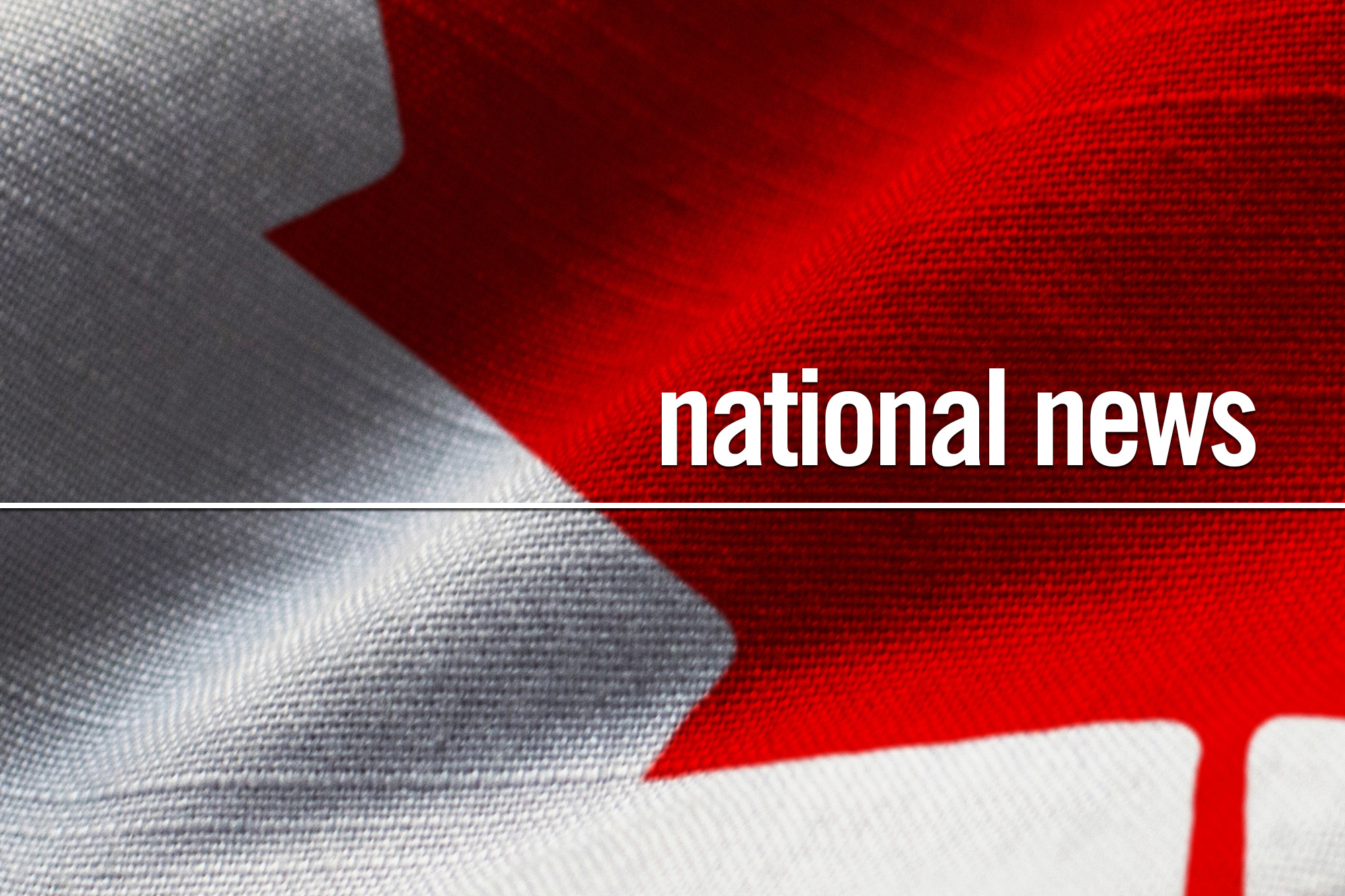 The latest news on COVID-19 developments in Canada (all times Eastern):
6 p.m.
Alberta's COVID-19 case numbers continue to soar, with the province's chief medical health officer reporting over 2,000 new cases for a third-straight day.
Dr. Deena Hinshaw says in a series of tweets that there have been 2,433 new COVID-19 cases in the past 24 hours, and that the province's test-positivity rate is now 12 per cent.
Hinshaw reports there are now 646 people in the province's hospitals with COVID-19, with 152 of those in intensive care.
She reported one new death.
—
4 p.m.
Quebec is reporting a third case of a rare blood clot linked to the Oxford-AstraZeneca vaccine.
The Health Department says the unidentified person remains hospitalized but is in stable condition.
Late last month, 54-year-old Francine Boyer died of a cerebral thrombosis in a Montreal hospital after receiving the AstraZeneca shot on April 9.
Thrombosis is a possible complication of the AstraZeneca vaccine, but is reported in about one per 100,000 vaccines administered.
As of Friday, Quebec has administered more than 500,000 doses of AstraZeneca vaccine.
Dr. Horacio Arruda, Quebec's director of public health, says the risks related to COVID-19 illness far outweigh those related to the vaccine.
—
3:45 p.m.
Saskatchewan is reporting 262 new COVID-19 cases and three additional deaths.
Two of the deaths were in the Regina zone — a person in their 40s and another in their 60s.
The third death was a person in their 70s in the Saskatoon zone.
The province currently has 2,452 active infections, along with 167 patients in hospital and 38 in intensive care.
—
2 p.m.
Health officials in New Brunswick are reporting 18 new cases of COVID-19 today.
Twelve of the cases are in the Edmundston region where a lockdown was lifted in part of the area earlier this week.
There are two new cases in the Moncton region, three cases in the Saint John region and one case in the Fredericton region.
There are 141 active cases in the province and five people are hospitalized, including two in intensive care.
Since the onset of the pandemic, New Brunswick has logged 1,933 cases of COVID-19 and 36 related deaths.
—
1:55 p.m.
Manitoba is reporting 273 new COVID-19 cases and two additional deaths.
Health officials say in today's pandemic update that seven cases have been removed due to data correction, for a net number of 266 new infections.
Both of the people who died were in their 60s — one was in the Northern health region, while the other was in the Southern region and was linked to an outbreak at the Emerson Health Centre.
The five-day test positivity rate in Manitoba is 7.3 per cent, and 8.3 per cent in Winnipeg.
—
12:50 p.m.
Newfoundland and Labrador is reporting five new cases of COVID-19.
The latest numbers bring the province's active case count to 33, while there are three people in hospital with the virus.
Meanwhile, public health is issuing a flight advisory.
Passengers who travelled on Air Canada Flight 8016 that departed Montreal and arrived in St. John's on Thursday, April 29 are asked to arrange COVID-19 testing.
—
12 p.m.
Nova Scotia is reporting 148 new cases of COVID-19 today.
There are 129 cases in the province's Central Zone, 17 cases in the Eastern Zone and two cases in the Western Zone.
The Nova Scotia Health Authority lab is experiencing a backlog due to the volume of testing in the province, and Premier Iain Rankin says the large number of cases was expected as the lab catches up.
As of today, Nova Scotia has 713 active cases of COVID-19.
There are 30 people in hospital, including five in intensive care.
—
11:10 a.m.
Quebec is reporting 1,101 new COVID-19 cases and seven deaths attributed to the virus, including one in the past 24 hours.
Health authorities say the number of patients in hospital dropped by 14 to 578, with the number in intensive care declining by five to 159.
The province administered 62,406 doses of COVID-19 vaccine on Friday.
About 36.3 per cent of the population have received a first dose.
Quebec has now reported 350,874 confirmed infections and 10,933 deaths since the beginning of the pandemic.
—
10:45 a.m.
Ontario is reporting 3,369 new COVID-19 cases today as the number of admissions to provincial intensive care units continues to climb.
Health Minister Christine Elliott says the bulk of the new infections remain concentrated in the long-standing hot spots of Toronto and the neighbouring regions of Peel and York.
The province is also reporting 29 new virus-related deaths today.
There are currently 2,152 COVID-19 patients in Ontario hospitals, with 900 in intensive care and 637 on a ventilator.
—
This report by The Canadian Press was first published May 1, 2021.
The Canadian Press
China to release results of once-in-a-decade census on May 11
China is expected to release the results of its once-in-a-decade census conducted late last year on May 11, according to a notice from the State Council Information Office.
Officials from the census and statistics bureaus will brief the media on the census results on May 11, the State Council Information Office said in a notice on Sunday.
The National Bureau of Statistics said previously that the results would be released at a media briefing scheduled for early April. It later said the announcement had been delayed, as more preparatory work needed to be done.
(Reporting by Ryan Woo, Hallie Gu and Xiao Han; Editing by Himani Sarkar)
Afghan school blast toll rises to 58, families bury victims
The death toll from an explosion outside a school in Afghanistan's capital Kabul has risen to 58, Afghan officials said on Sunday, with doctors struggling to provide medical care to at least 150 injured.
The bombing on Saturday evening shook the city's Shi'ite Muslim neighbourhood of Dasht-e-Barchi. The community, a religious minority in Afghanistan, has been targeted in the past by Islamic State militants, a Sunni militant group.
An eyewitness told Reuters all but seven or eight of the victims were schoolgirls going home after finishing studies.
Afghan President Ashraf Ghani on Saturday blamed the attack on Taliban insurgents but a spokesman for the Taliban denied involvement, saying the group condemns any attacks on Afghan civilians.
Families of the victims blamed the Afghan government and Western powers for failing to put an end to violence and the ongoing war.
Bodies were still being collected from morgues as the first burials were conducted in the west of the city. Some families were still searching for missing relatives on Sunday, gathering outside hospitals to read names posted on the walls, and checking morgues.
"The entire night we carried bodies of young girls and boys to a graveyard and prayed for everyone wounded in the attack," said Mohammed Reza Ali, who has been helping families of the victims at a private hospital.
"Why not just kill all of us to put and end to this war?" he said.
The violence comes a week after remaining U.S. and NATO troops began exiting Afghanistan, with a mission to complete the drawdown by September 11, which will mark the end of America's longest war.
But the foreign troop withdrawal has led a surge in fighting between Afghan security forces and Taliban insurgents with both sides trying to retain control over strategic centres.
(Reporting by Kabul bureau, Editing by Raju Gopalakrishnan)
Chinese rocket debris lands in Indian Ocean, draws criticism from NASA
By Ryan Woo
BEIJING (Reuters) -Remnants of China's biggest rocket landed in the Indian Ocean on Sunday, with most of its components destroyed upon re-entry into the atmosphere, ending days of speculation over where the debris would hit but drawing U.S. criticism over lack of transparency.
The coordinates given by Chinese state media, citing the China Manned Space Engineering Office, put the point of impact in the ocean, west of the Maldives archipelago.
Debris from the Long March 5B has had some people looking warily skyward since it blasted off from China's Hainan island on April 29, but the China Manned Space Engineering Office said most of the debris was burnt up in the atmosphere.
State media reported parts of the rocket re-entered the atmosphere at 10:24 a.m. Beijing time (0224 GMT) and landed at a location with the coordinates of longitude 72.47 degrees east and latitude 2.65 degrees north.
The U.S. Space command confirmed the re-entry of the rocket over the Arabian Peninsula, but said it was unknown if the debris impacted land or water.
"The exact location of the impact and the span of debris, both of which are unknown at this time, will not be released by U.S. Space Command," it said in a statement on its website.
The Long March was the second deployment of the 5B variant since its maiden flight in May 2020. Last year, pieces from the first Long March 5B fell on Ivory Coast, damaging several buildings. No injuries were reported.
"Spacefaring nations must minimize the risks to people and property on Earth of re-entries of space objects and maximize transparency regarding those operations," NASA Administrator Bill Nelson, a former senator and astronaut who was picked for the role in March, said in a statement after the re-entry.
"It is clear that China is failing to meet responsible standards regarding their space debris."
ANXIETY OVER POTENTIAL DEBRIS ZONE
With most of the Earth's surface covered by water, the odds of populated area on land being hit had been low, and the likelihood of injuries even lower, according to experts.
But uncertainty over the rocket's orbital decay and China's failure to issue stronger reassurances in the run-up to the re-entry fuelled anxiety.
"It is critical that China and all spacefaring nations and commercial entities act responsibly and transparently in space to ensure the safety, stability, security, and long-term sustainability of outer space activities," Nelson said.
Harvard-based astrophysicist Jonathan McDowell told Reuters that the potential debris zone could have been as far north as New York, Madrid or Beijing, and as far south as southern Chile and Wellington, New Zealand.
Since large chunks of the NASA space station Skylab fell from orbit in July 1979 and landed in Australia, most countries have sought to avoid such uncontrolled re-entries through their spacecraft design, McDowell said.
"It makes the Chinese rocket designers look lazy that they didn't address this," said McDowell.
The Global Times, a Chinese tabloid, dismissed as "Western hype" concerns the rocket was "out of control" and could cause damage.
"It is common practice across the world for upper stages of rockets to burn up while reentering the atmosphere," Wang Wenbin, a spokesman at China's foreign ministry, said at a regular media briefing on May 7.
"To my knowledge, the upper stage of this rocket has been deactivated, which means most of its parts will burn up upon re-entry, making the likelihood of damage to aviation or ground facilities and activities extremely low," Wang said at the time.
The rocket, which put into orbit an unmanned Tianhe module containing what will become living quarters for three crew on a permanent Chinese space station, will be followed by 10 more missions to complete the station by 2022.
(Reporting by Ryan Woo, Hallie Gu and Xiao Han in Beijing and Peter Szekely in New York; Editing by Himani Sarkar & Simon Cameron-Moore)