The latest news on COVID-19 developments in Canada – Coast Reporter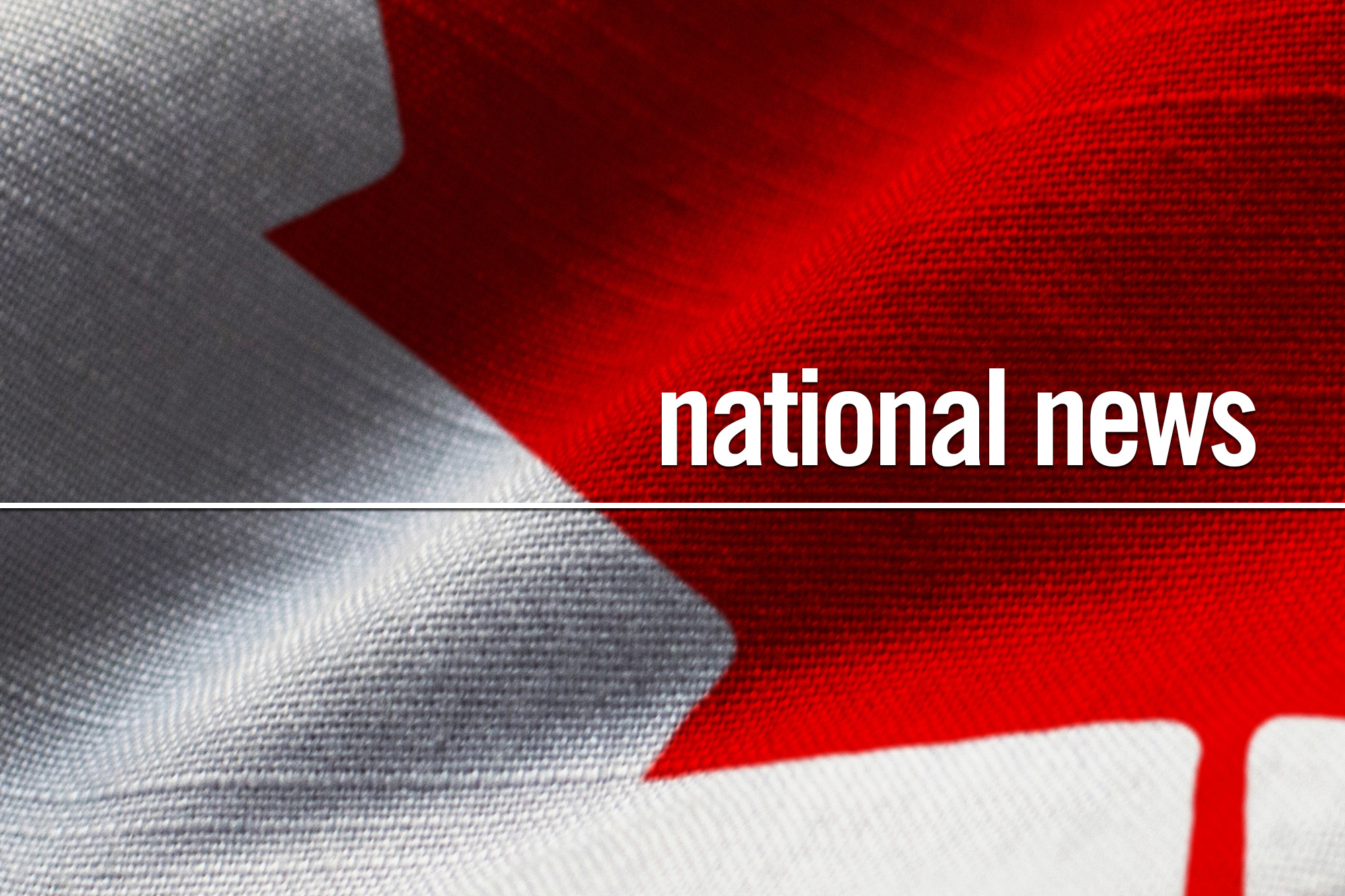 The latest news on COVID-19 developments in Canada (all times Eastern):
6:55 p.m.
Ontario is reversing course on sweeping new police powers a day after they were announced.
Solicitor General Sylvia Jones says officers will no longer have the right to stop any pedestrian or vehicle to ask why they are out or request their home address.
Rather, she says police will only be able to stop those who they have reason to believe are participating in an "organized public event or social gathering."
The backtrack comes after politicians from across the spectrum decried the measures as overkill and several police forces said they had no plans to conduct random stops.
—
6:30 p.m.
Public Safety Minister Bill Blair says two federal field hospitals will remain in Ontario until at least the end of June.
He says he's extended the deployment of the mobile health units until June 30 as the province deals with a record number of COVID-19 hospitalizations.
The military-style field hospitals are deployed at the Sunnybrook Health Sciences Centre in Toronto and Hamilton Health Sciences.
—
6 p.m.
Alberta's chief medical officer of health is reporting 1,486 new COVID-19 cases, as well as three additional deaths.
Dr. Deena Hinshaw says in a series of tweets that there are 17,307 active cases in Alberta, with 445 people in hospital, including 94 in intensive care.
She says the province has a test positivity rate of 9.2 per cent out of 16,353 tests.
The province says 977 of the most recent cases involve virus variants of concern.
—
4 p.m.
Ontario Premier Doug Ford says the province has decided to keep playgrounds open after all.
They were initially among a number of outdoor recreation facilities the government ordered closed as part of an effort to contain a massive spike in COVID-19 cases.
But Ford partially walked the measure back this afternoon, saying on Twitter that the rules will be amended to keep playgrounds open.
He says the enhanced restrictions were always intended to clamp down on large social gatherings where the virus can spread more easily.
—
3:50 p.m.
Saskatchewan is reporting 249 new COVID-19 cases and two new deaths.
One of the deaths was a person in their 40s from the province's Central East zone, while the other was over 80 and from the North West zone.
Nearly 10,500 new doses of vaccine have been administered in Saskatchewan since the last report on Friday, raising the total number to 334,063 since immunizations began.
—
2:30 p.m.
The Canadian Press has learned that the Ontario government is planning to backtrack on new police powers to enforce anti-pandemic measures.
A source with knowledge of the discussions says a "scoping-down"
clarification is currently being approved.
The measures — which give police the power to stop anyone at random and ask why they're not at home and where they live — drew intense criticism after Premier Doug Ford unveiled them on Friday.
Civil libertarians and politicians denounced them as overkill.
Police forces across the province also said they would not be stopping drivers or others at random.
—
2:05 p.m.
Nova Scotia is reporting eight new cases of COVID-19, including a staff member at a long-term care home.
Five of the new infections are in the Eastern zone, two are in the Halifax region and one is in the Western zone.
Four cases are related to travel outside Atlantic Canada, two are related to international travel and two are close contacts of previously reported cases.
Officials say a close contact case in the Halifax region is a staff member at Glasgow Hall, a long-term care home in Dartmouth, which has prompted all residents to be isolated and cared for in their rooms while all residents and staff are tested.
—
2 p.m.
Manitoba is reporting 183 new COVID-19 cases today and three additional deaths.
According to the province's daily pandemic update, a man in his 60s in the Northern health region and two men in 80s in the Winnipeg region have died.
One of the Winnipeg deaths was connected to an outbreak on a unit at the city's Health Sciences Centre.
Manitoba has 128 people in hospital with COVID-19, including 32 in intensive care.
Officials are reporting a test-positivity rate of 5.3 per cent provincially and 5.4 per cent in Winnipeg.
—
12:20 p.m.
Public health officials in New Brunswick are reporting 11 new cases of COVID-19 today.
They say eight of the new infections are contacts of previously reported cases, two are travel related and the other is under investigation.
Seven of the new cases are in the Edmundston region, three are in the Saint John area and one is in the Moncton region.
The number of active cases in New Brunswick is 150.
—
12:05 p.m.
Nunavut Premier Joe Savikataaq says the territory recorded six new cases of COVID-19 today.
The announcement brings the number of active infections to 19, all in Iqaluit.
The premier says all patients are stable and isolating at home.
—
12:05 p.m.
Alberta's chief medical officer says the province has confirmed a rare blood clot case in a patient who received the Oxford-AstraZeneca vaccine.
Dr. Deena Hinshaw says the patient, who is in his 60s and is recovering, marks the second Canadian case of the blood clot disorder known as vaccine-induced immune thrombotic thrombocytopenia, or VITT.
More than 700,000 doses of the AstraZeneca vaccine have been administered across Canada to date.
Hinshaw says the second case does not change the province's risk assessment, and that she continues to recommend the AstraZeneca vaccine for anyone 55 and older.
—
11 a.m.
Quebec is reporting 1,537 new COVID-19 cases today and eight more deaths attributed to the virus, including five in the past 24 hours.
Health officials say hospitalizations rose by 28, to 692, while the number of patients in intensive care increased by eight to 175.
The province says it administered 70,908 vaccine doses on Friday.
Quebec has reported a total of 335,608 COVID-19 infections and 10,793 deaths linked to the virus since the onset of the pandemic.
—
10:50 a.m.
Ontario's daily COVID-19 case count is down from yesterday's single-day high, but the province has set a new record for virus-related hospitalizations.
There are currently 2,065 COVID-19 patients in hospital, marking the first time that figure has passed the 2,000 mark.
The province is reporting 4,362 new infections today, down from the record-high 4,812 logged a day earlier.
A number of new public health measures have taken effect across the province today, all of which are meant to contain the surging case counts.
They include new powers allowing police to randomly stop drivers and pedestrians to ensure compliance with the province's extended stay-at-home order, tighter capacity limits on essential retailers and public gatherings, and the closure of outdoor recreation spaces.
—
This report by The Canadian Press was first published April 17, 2021.
The Canadian Press
Man with 39 wive dies in India
A 76-year-old man who had 39 wives and 94 children and was said to be the head of the world's largest family has died in north east India, the chief minister of his home state said.
Ziona Chana, the head of a local Christian sect that allows polygamy, died on Sunday, Zoramthanga, the chief minister of Mizoram and who goes by one name, said in a tweet.
With a total of 167 members, the family is the world's largest, according to local media, although this depends on whether you count the grandchildren, of whom Ziona has 33.
Winston Blackmore, the head of a polygamous Mormon sect in Canada, has around 150 children from 27 wives – 178 people in total.
Ziona lived with his family in a vast, four-story pink structure with around 100 rooms in Baktawng, a remote village in Mizoram that became a tourist attraction as a result, according to Zoramthanga.
The sect, named "Chana", was founded by Ziona's father in 1942 and has a membership of hundreds of families. Ziona married his first wife when he was 17, and claimed he once married ten wives in a single year.
They shared a dormitory near his private bedroom, and locals said he liked to have seven or eight of them by his side at all times.
Despite his family's huge size, Ziona told Reuters in a 2011 interview he wanted to grow it even further.
"I am ready to expand my family and willing to go to any extent to marry," he said.
"I have so many people to care for and look after, and I consider myself a lucky man."
(Reporting by Alasdair Pal and Adnan Abidi in New Delhi; Editing by Raissa Kasolowsky)
Huawei CFO seeks publication ban on HSBC documents in U.S. extradition case
Huawei Chief Financial Officer Meng Wanzhou on Monday will seek to bar publication of documents her legal team received from HSBC, a request opposed by Canadian prosecutors in her U.S. extradition case who say it violates the principles of open court.
Meng's legal team will present arguments in support of the ban in the British Columbia Supreme Court.
Meng, 49, was arrested at Vancouver International Airport in December 2018 on a warrant from the United States, where she faces charges of bank fraud for allegedly misleading HSBC about Huawei Technologies Co Ltd's business dealings in Iran and potentially causing the bank to break U.S. sanctions on business in Iran.
She has been under house arrest in Vancouver for more than two years and fighting her extradition to the United States. Meng has said she is innocent.
Lawyers for Huawei and HSBC in Hong Kong agreed to a release of the documents in April to Meng's legal team on the condition that they "use reasonable effort" to keep confidential information concealed from the public, according to submissions filed by the defense on Friday.
Prosecutors representing the Canadian government argued against the ban, saying in submissions filed the same day that "to be consistent with the open court principle, a ban must be tailored" and details should be selectively redacted from the public, rather than the whole documents.
A consortium of media outlets, including Reuters News, also opposes the ban.
The open court principle requires that court proceedings be open and accessible to the public and to the media.
It is unclear what documents Huawei obtained from HSBC, but defense lawyers argue they are relevant to Meng's case.
Meng's hearing was initially set to wrap up in May but Associate Chief Justice Heather Holmes granted an extension to allow the defense to read through the new documents.
Hearings in the extradition case are scheduled to finish in late August.
(Reporting by Moira Warburton in Vancouver; Editing by Howard Goller)
NATO takes tough line on China at first summit with Biden
NATO leaders designated China as presenting "systemic challenges" in a summit communique on Monday, taking a forceful stance towards Beijing at Joe Biden's first summit with an alliance that Donald Trump openly disparaged and ridiculed.
The new U.S. president has urged his fellow NATO leaders to stand up to China's authoritarianism and growing military might, a change of focus for an alliance created to defend Europe from the Soviet Union during the Cold War.
The language in the summit's final communique, which will now set the path for alliance policy, comes a day after the Group of Seven (G7) rich nations issued a statement on human rights in China and Taiwan that Beijing said slandered its reputation.
"China's stated ambitions and assertive behaviour present systemic challenges to the rules-based international order and to areas relevant to alliance security," NATO leaders said in a communique after their summit.
Biden also told European allies the alliance's mutual defence pact was a "sacred obligation" for the United States – a marked shift in tone from his predecessor Trump, who had threatened to withdraw from the alliance and accused Europeans of contributing too little to their own defence.
"I want all Europe to know that the United States is there," said Biden. "NATO is critically important to us."
BALANCING THREAT
Germany's Chancellor Angela Merkel, at her last summit of the alliance before she steps down in September, described Biden's arrival as the opening of a new chapter. She also said it was important to deal with China as a potential threat, while keeping it in perspective.
"If you look at the cyber threats and the hybrid threats, if you look at the cooperation between Russia and China, you cannot simply ignore China," Merkel told reporters. "But one must not overrate it, either – we need to find the right balance."
Biden said both Russia and China were not acting "in a way that is consistent with what we had hoped".
NATO Secretary-General Jens Stoltenberg said China's growing military presence from the Baltics to Africa meant nuclear-armed NATO had to be prepared.
"China is coming closer to us. We see them in cyberspace, we see China in Africa, but we also see China investing heavily in our own critical infrastructure," he said, a reference to ports and telecoms networks. "We need to respond together as an alliance."
Stoltenberg also said the leaders had agreed to increase their contributions to the alliance's small common budget. The vast bulk of military spending in NATO is handled separately by member countries.
G7 nations meeting in Britain over the weekend scolded China over human rights in its Xinjiang region, called for Hong Kong to keep a high degree of autonomy and demanded a full investigation of the origins of the coronavirus in China.
China's embassy in London said it was resolutely opposed to mentions of Xinjiang, Hong Kong and Taiwan, which it said distorted the facts and exposed the "sinister intentions of a few countries such as the United States".
"China's reputation must not be slandered," the embassy said on Monday.
British Prime Minister Boris Johnson, arriving at the summit, said there were both risks and rewards with Beijing.
"I don't think anybody around the table wants to descend into a new Cold War with China," he said.
DEEP ECONOMIC TIES
From China's investments in European ports and plans to set up military bases in Africa to joint military exercises with Russia, NATO is now agreed that Beijing's rise deserves a strong response, although envoys said that would be multi-faceted.
Allies are mindful of their economic links with China. Total German trade with China in 2020 was more than 212 billion euros ($257 billion), according to German government data. Total Chinese holdings of U.S. Treasuries as of March 2021 stood at $1.1 trillion, according to U.S. data, and total U.S. trade with China in 2020 was $559 billion.
Biden will meet Russian President Vladimir Putin on Wednesday in Geneva.
Lithuanian President Gitanas Nauseda said that Russia was trying to "swallow" Belarus and that NATO needed to be united in deterring Moscow. Nauseda also said the Baltic nations would push for more U.S. forces in their region to deter Russia.
($1 = 0.8255 euros)
(Additional reporting by Mark John, Sarah Young and Elizabeth Piper in London, Andrius Sytas in Vilnius, and Kate Abnett, Gabriela Baczynska, Marine Strauss and John Chalmers in Brussels; Editing by Catherine Evans, Peter Graff, Bernadette Baum and Alex Richardson)