The latest news on COVID 19 developments in Canada for December 31 – KitchenerToday.com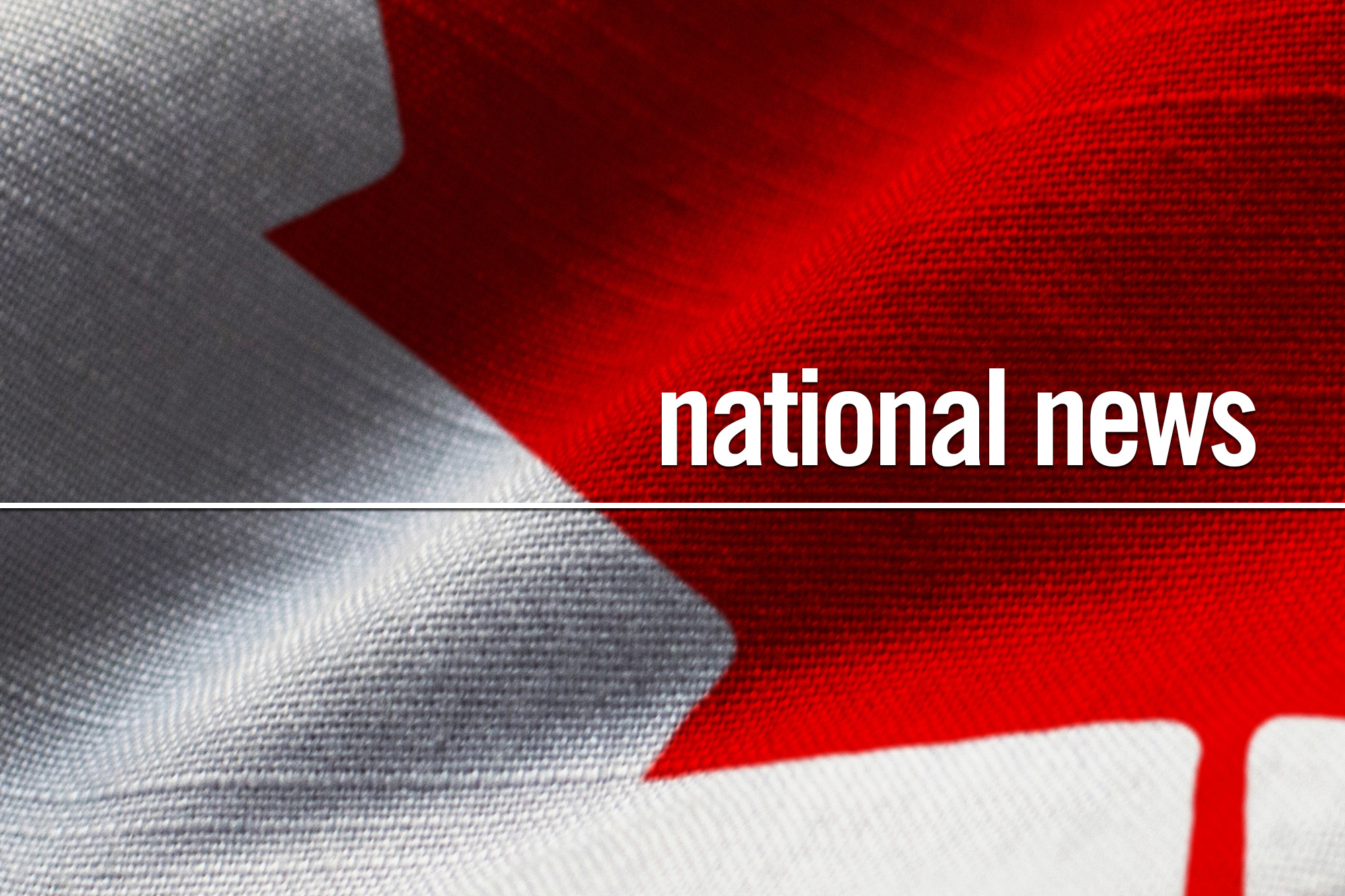 The latest news on COVID-19 developments in Canada (All times Eastern):
6:30 p.m.
British Columbia's provincial health officer says people need to hold the line on measures to contain the spread of COVID-19 to make sure the coming year is brighter than 2020.
Dr. Bonnie Henry reported 683 cases of the novel coronavirus on Thursday, bringing the total number of infections to 51,983.
B.C. also had eight more deaths, which brings the total number of fatalities due to COVID-19 to 901.
The total number of immunizations delivered so far stands at 17,510.
—
6 p.m.
Saskatchewan Highways Minister Joe Hargrave has apologized for travelling to Palm Springs, Calif., with his wife.
Although he called it an "essential" trip because he's selling a home there, he said it was a mistake to travel while so many others are making sacrifices during the COVID-19 pandemic.
Hargrave says he plans to return to Canada on Jan. 5, which is the end of a 14-day quarantine recommended for newcomers in California.
Premier Scott Moe has said he was informed about the trip and Hargrave will stay on as minister.
—
3 p.m.
Saskatchewan is reporting 190 new cases of COVID-19.
Health officials say someone in their 80s has also died, bringing the province's death toll from the pandemic to 155.
The Ministry of Corrections, Policing and Public Safety is dealing with an outbreak at a Regina jail where 54 inmates and three staff have tested positive.
There are 142 people in hospital, with 30 receiving intensive care.
Meanwhile, the Opposition NDP is also calling for a minister to be removed from Premier Scott Moe's cabinet for travelling to Southern California over the holidays.
Highways Minister Joe Hargrave says he's in Palm Springs to finalize a home sale and move things back to Saskatchewan, but the NDP says that can be done remotely and he showed poor judgment by travelling.
—
3 p.m.
The Northwest Territories is rolling out its first doses of the Moderna vaccine today.
Residents of the Jimmy Erasmus Seniors Home in Behchokǫ̀ and AVENS Manor in Yellowknife received the territory's first vaccinations today.
Chief public health officer Kami Kandola says long-term care residents and staff are the territory's first priority for the vaccine.
The N.W.T. aims to have vaccinations rolled out across the territory by March 2021.
—
2:50 p.m.
Canada's chief public health officer is reminding Canadians about the impacts on their health of increased alcohol consumption this New Year's Eve.
Celebrations tonight often involve alcohol, the use of which has increased during the pandemic.
Dr. Theresa Tam says some may find this season difficult due to distance from friends and family and is urging people to be careful about their consumption.
She suggests in a statement that Canadians find alternative ways of celebrating and coping with stress that respect public health measures in their region, such as phone calls, video chats or having a mocktail or other non-alcoholic beverages.
While it is common to look for ways to cope during periods of uncertainty, Tam says she remains concerned about increased alcohol use linked to the pandemic.
—
2:50 p.m.
Quebec says it's changing its COVID-19 vaccine strategy in order to vaccinate as many people as possible instead of holding doses back for booster shots.
The province said today that vaccine maker Pfizer had asked it to save half the doses received and to reserve them as booster shots for those already vaccinated.
Quebec says that over the next few weeks it will instead use all the vaccines it receives to inoculate as many priority groups as possible.
The province has so far received 87,000 doses of vaccine and has administered 29,250 injections.
—
2:45 p.m.
Alberta says that it has administered 11,102 doses of COVID-19 vaccine.
The province's chief medical health officer, Dr. Deena Hinshaw, provided the update on Twitter.
Earlier this week, Premier Jason Kenney said Alberta was behind on its goal of giving 29,000 shots by the end of the year.
By Tuesday about 7,000 shots had been given, but Kenney said work was being done "as close to around the clock as possible" to catch up.
—
1:40 p.m.
Nova Scotia is reporting three new cases of COVID-19 today and now has 22 active cases.
All three cases are in the Halifax area, with one a close contact of a previously reported case and the two others related to travel outside of Atlantic Canada.
Heath officials say given low case numbers over the holiday period, restaurants and licenced establishments in the Halifax area can now reopen for dine-in service starting Monday.
They must still follow provincewide restrictions that include ending service by 10 p.m. and closing by 11 p.m.
—
1:35 p.m.
Manitoba is reporting 187 new cases of COVID-19.
The province also says six additional deaths have been linked to the virus.
That brings the death toll in Manitoba to 667.
There are 337 people in hospital, and 37 of those are in intensive care.
—
1 p.m.
Ontario's finance minister has resigned from his cabinet position after going on a Caribbean vacation during the pandemic.
Premier Doug Ford says he has accepted Rod Phillips's resignation as minister.
Phillips returned to Ontario this morning after spending more than two weeks in St. Barts despite provincial guidelines urging people to avoid non-essential travel.
Ford says he has asked Treasury Board President Peter Bethlenfalvy to assume the role of minister of finance and deliver the government's 2021 budget.
—
12:45 p.m.
Alberta is estimating 1,200 new cases of COVID-19.
The province's chief public health officer, Dr. Deena Hinshaw, provided a modified update today.
She says the test positivity rate in Alberta is about 7 per cent.
And she says hospitalizations are increasing.
—
12:35 p.m.
New Brunswick is reporting its ninth COVID-related death.
Health officials said today a person in their 40s in the Moncton region died as a result of underlying complications including COVID-19.
Authorities are also reporting three new cases of the disease.
The province says the new cases involve people in their 40s in the Fredericton region.
—
11:20 a.m.
Quebec exceeded 200,000 COVID-19 infections today after reporting a record 2,819 new cases.
Health officials are also reporting 62 more deaths attributed to the novel coronavirus.
Officials say hospitalizations dropped by 36, to 1,175 and 165 people were in intensive care, a rise of 13.
The province says 3,942 doses of vaccine were administered yesterday, for a total of 29,250.
Quebec has reported a total of 202,641 cases of COVID-19 and 8,226 deaths linked to the virus.
—
10:50 a.m.
Ontario is reporting a record high of new COVID-19 cases.
Today's total of 3,328 tops yesterday's daily figure of 2,923.
Ontario is also reporting 56 more deaths linked to the virus, matching the highest death toll from the virus's first wave.
—
10:20 a.m.
The leader of the Bloc Quebecois says the federal government's plan to require travellers to have a negative COVID-19 test before landing in Canada should apply at all border crossings, not just those arriving by air.
Yves-Francois Blanchet also says the federal government should make sure that thousands of Canadians are reimbursed for travel plans that have been interrupted or cancelled due to COVID-19 restrictions.
The ideas are among seven he lays out in a statement this morning about ways the Trudeau Liberals can prevent travellers from bringing COVID-19 home from their vacations.
Blanchet says it is essential that Quebecers and Canadians understand they need to avoid non-essential travel to not spread COVID-19, including elected officials who need to model exemplary behaviour.
This report by The Canadian Press was first published Dec. 31, 2020.
The Canadian Press
Note to readers: This is a corrected story. A previous version said Bloc Quebecois Leader Yves-Francois Blanchet wanted the government to reimburse affected travellers.
Hundreds more unmarked graves found at erstwhile Saskatchewan residential school
An indigenous group in Saskatchewan on Thursday said it had found the unmarked graves of an estimated 751 people at a now-defunct Catholic residential school, just weeks after a similar, smaller discovery rocked the country.
The latest discovery, the biggest to date, is a grim reminder of the years of abuse and discrimination indigenous communities have suffered in Canada even as they continue to fight for justice and better living conditions.
Prime Minister Justin Trudeau said he was "terribly saddened" by the discovery at Marieval Indian Residential School about 87 miles (140 km) from the provincial capital Regina. He told indigenous people that "the hurt and the trauma that you feel is Canada's responsibility to bear."
It is not clear how many of the remains detected belong to children, Cowessess First Nation Chief Cadmus Delorme told reporters, adding that oral stories mentioned adults being buried at the site.
Delorme later told Reuters some of the graves belong to non-indigenous people who may have belonged to the church. He said the First Nation hopes to find the gravestones that once marked these graves, after which they may involve police.
Delorme said the church that ran the school removed the headstones.
"We didn't remove the headstones. Removing headstones is a crime in this country. We are treating this like a crime scene," he said.
The residential school system, which operated between 1831 and 1996, removed about 150,000 indigenous children from their families and brought them to Christian residential schools, mostly Catholic, run on behalf of the federal government.
"Canada will be known as a nation who tried to exterminate the First Nations," said Bobby Cameron, Chief of the Federation of Sovereign Indigenous Nations, which represents 74 First Nations in Saskatchewan. "This is just the beginning."
OLD WOUNDS
Canada's Truth and Reconciliation Commission, which published a report that found the residential school system amounted to cultural genocide, has said a cemetery was left on the Marieval site after the school building was demolished.
The local Catholic archdiocese gave Cowessess First Nation C$70,000 ($56,813) in 2019 to help restore the site and identify unmarked graves, said spokesperson Eric Gurash. He said the archdiocese gave Cowessess all its death records for the period Catholic parties were running the school.
In a letter to Delorme on Thursday, Archbishop Don Bolen reiterated an earlier apology for the "failures and sins of Church leaders and staff" and pledged to help identify the remains.
Heather Bear, who went to Marieval as a day student in the 1970s and is also vice-chief of the Federation of Sovereign Indigenous Nations, recalled a small cemetery at the school but not of the size revealed on Thursday.
"You just didn't want to be walking around alone in (the school)," she recalled. There was a "sadness that moves. And I think every residential school has that sadness looming."
The Cowessess First Nation began a ground-penetrating radar search on June 2, after the discovery of 215 unmarked graves at the Kamloops Residential School in British Columbia outraged the country. Radar at Marieval found 751 "hits" as of Wednesday with a 10% margin of error, meaning at least 600 graves on the site.
The Kamloops discovery reopened old wounds in Canada about the lack of information and accountability around the residential school system, which forcibly separated indigenous children from their families and subjected them to malnutrition and physical and sexual abuse.
Pope Francis said in early June that he was pained by the Kamloops revelation and called for respect for the rights and cultures of native peoples. But he stopped short of the direct apology some Canadians had demanded.
Thursday was a difficult day, Delorme told Reuters. But he wants his young children to know "we will get the reconciliation one day with action like today."
($1 = 1.2321 Canadian dollars)
(Reporting by Anna Mehler Paperny in Toronto and Moira Warburton in Vancouver; Editing by Chizu Nomiyama, Alistair Bell, Grant McCool and Daniel Wallis)
Teamsters votes to fund and support Amazon workers
The International Brotherhood of Teamsters, a labor union in the United States and Canada, said on Thursday it has voted to formalize a resolution to support and fund employees of Amazon.com Inc in their unionization efforts.
Amazon did not immediately respond to a request for comment.
(Reporting by Eva Mathews in Bengaluru; Editing by Arun Koyyur)
Citigroup names new sales head for Treasury and Trade Solutions unit
Citigroup Inc has named Steve Elms as the new sales head for the bank's Treasury and Trade Solutions (TTS) unit effective immediately, according to an internal memo shared by a company spokesperson.
Elms, who will oversee the management of the global sales teams, has been involved with the bank's TTS division for over 10 years, according to his LinkedIn profile.
TTS is a division of the bank's Institutional Clients group. The segment offers cash management and trade services and finance to multinational corporations, financial institutions and public sector organizations around the world.
(Reporting by Niket Nishant in Bengaluru and David Henry in New York; Editing by Krishna Chandra Eluri)