The latest news on COVID-19 developments in Canada for March 22, 2021 – The Record (New Westminster)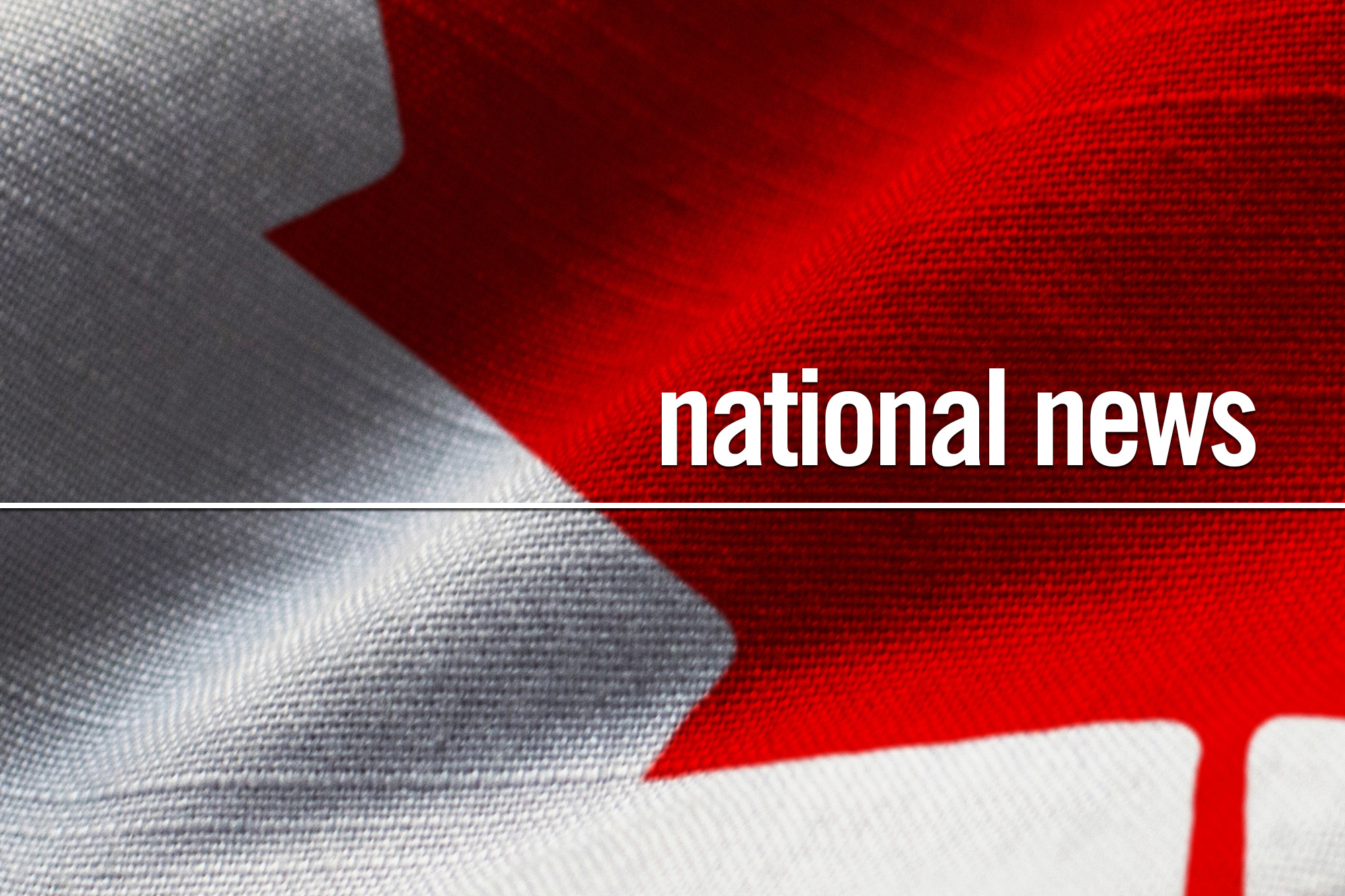 The latest news on COVID-19 developments in Canada (all times Eastern):
7:05 p.m.
British Columbia recorded 556 new COVID-19 cases on Saturday, 598 new cases on Sunday and 631 new cases on Monday, for a total of 1,785 new cases in the province.
Provincial health officer Dr. Bonnie Henry also announced 16 new deaths linked to the virus, including one that happened earlier in the pandemic and was recently reclassified.
One-hundred sixty-six new cases are variants of concern, primarily the more transmissible strain associated with the United Kingdom, but Henry says the variants are not causing an increased risk of hospitalization or death.
Henry says rising case numbers are keeping her up at night, but she avoided declaring a third wave, saying the province has come down from the peak of the second wave and is seeing a "slow and steady increase" of cases.
She says concerningly, more young people are requiring hospitalization and intensive care, partly because as older people become vaccinated, there is more transmission among younger people.
—
6:15 p.m.
Alberta's health minister says it's not the right time to further ease public-health restrictions in the province.
Tyler Shandro says COVID-19 case numbers and hospitalizations are not trending downward.
The province is reporting 456 new infections – 110 of them variants of concern.
There are currently 280 people in hospital with COVID-19, including 48 in intensive care.
—
3:30 p.m.
Saskatchewan is reporting 205 new cases of COVID-19 and no new deaths.
Health officials report that 141 of the 156 confirmed cases of a variant of concern were in Regina as of Sunday.
There are 1,447 active cases in the province and, since the pandemic began, there have been 418 deaths.
Concerns about a growing number of the more infectious COVID-19 cases in the Regina area have prompted some school divisions to restart online learning.
The provincial government says schools across Saskatchewan are being shipped 100,000 rapid antigen tests to help prevent COVID-19 transmission.
—
2:30 p.m.
Nova Scotia is reporting two new cases of COVID-19 today.
Health officials say the cases are in the Halifax area and each is a close contact of previously reported cases.
The province currently has 20 active infections.
Nova Scotia Health labs completed 1,315 COVID-19 tests on Sunday and have carried out 280,360 tests since Oct. 1.
—
2:30 p.m.
Health officials on Prince Edward Island are reporting two new cases of COVID-19 today.
One individual is a man in his 20s who travelled from outside Atlantic Canada.
The other individual is a female under the age of 19 who is a close contact of the cases announced on March 19.
P.E.I. currently has eight active cases of COVID-19 and has had 150 positive cases since the onset of the pandemic.
—
2:25 p.m.
Health officials in New Brunswick are reporting eight new cases of COVID-19 today.
They include three cases each in the Moncton and Edmundston regions, while the Fredericton and Saint John regions each have one new case.
The number of active cases in the province is 55 and two patients are hospitalized.
Since the onset of the pandemic, there have been 1,498 cases of COVID-19 in New Brunswick and 30 COVID-19-related deaths.
—
1:40 p.m.
Manitoba health officials are reporting 66 new COVID-19 cases.
However, one earlier case has been removed due to data correction, so the net increase is 65.
The province is also reporting one additional death.
—
1:30 p.m.
Ontario Health Minister Christine Elliott says she plans to publicly receive an Oxford-AstraZeneca shot to combat hesitancy about that COVID-19 vaccine.
Reports of blood clots among recipients in Europe have sparked concern about the shot.
Elliott says hesitancy around the life-saving vaccine is unfortunate and she is happy to take the dose on camera if it can convince others to do so.
Quebec's health minister was publicly vaccinated with the AstraZeneca shot last week.
—
1:20 p.m.
Manitoba has again lowered the minimum age for its vaccination program for the general public.
The minimum age has dropped by two years, to 45 and up for First Nations people and 65 and up for others.
The province also has vaccines for younger people if they work in health care or have certain underlying health conditions.
—
11:10 a.m.
Quebec is reporting 712 new COVID-19 cases and 15 deaths linked to the novel coronavirus, including three in the previous 24 hours.
Health authorities are also reporting increases in COVID-19 hospitalizations and intensive care cases today, with a dozen more patients in each category for a total of 513 in hospital and 114 requiring intensive care.
Authorities say an additional 21,180 vaccine doses have been administered for a total 966,566, representing about 11.4 per cent of the population.
Since the beginning of the pandemic, Quebec has had 303,051 confirmed cases, 10,614 deaths and 285,682 recoveries.
—
10:40 a.m.
Ontario is reporting 1,699 new cases of COVID-19 and three deaths linked to the virus today.
Health Minister Christine Elliott says 500 of those new cases are in Toronto.
She says there are 318 new cases in Peel Region, 155 in York Region and 114 in Hamilton.
More than 31,000 doses of a COVID-19 vaccine have been administered in Ontario since Sunday's update.
—
This report by The Canadian Press was first published March 22, 2021.
The Canadian Press
Note to readers: This is a corrected story. A previous version said Saskatchewan reported 178 new cases today. In fact, there were 205 new cases reported.
Canada's migrant farmworkers remain at risk a year into pandemic
By Anna Mehler Paperny
TORONTO (Reuters) – Pedro, a Mexican migrant worker, knew he had to leave the Ontario cannabis operation where he worked when so many of his coworkers caught COVID-19 that his employer began to house them in a 16-person bunk house alongside the uninfected.
Pedro moved in with friends in the nearby farming town of Leamington, Ontario, at the end of October. He asked to be identified under a pseudonym because he fears that speaking out will affect his chances of employment.
"I didn't know where to go, where to get help. So I was left behind, hopeless," he said, speaking through a translator. About a week later, Pedro landed another job, working with peppers in a greenhouse. Conditions are better, he said.
But he added: "To be honest, I don't think all employers are taking precautions."
Pedro is one of about 60,000 migrant farmworkers – many from Central America and the Caribbean – who come to Canada as part of an annual migration of people that ramps up in spring. They grow and harvest the country's food supply and have continued to work in the midst of a pandemic.
They feed the country and are a crucial part of a C$68.8 billion ($54.8 billion) sector, making up about one-fifth of the country's agricultural workforce, according to the Canadian Federation of Agriculture.
As the pandemic crippled travel last year, agricultural employers were unable to fill one-fifth of the temporary foreign worker positions they needed, costing Canadian farmers C$2.9 billion due to labour shortages, according to research commissioned by the Canadian Agricultural Human Resource Council.
These workers are also uniquely at risk. They live and work in crowded settings, and language barriers coupled with precarious immigration status tied to their employment prevent them from speaking out about unsafe conditions.
Last year they were hit hard by COVID-19, with 8.7% of migrants in Ontario testing positive. This year they are returning as Canada is in the grip of a third wave. While governments and employers say they are taking steps to keep these workers safe, advocates and workers contacted by Reuters say the dangers remain – except that now, those dangers are known.
Graphic on COVID-19 global tracker: https://graphics.reuters.com/world-coronavirus-tracker-and-maps/
SAME CRISIS
Syed Hussan, executive director of the Migrant Workers Alliance for Change, argues the same factors that made workers more vulnerable to COVID-19 last year – crowded workplaces, congregate living, visas that tie them to an employer and make them fearful of speaking out – still exist.
"We are walking into the same crisis yet again, the only difference being that we already know how bad it is."
Keith Currie, vice-president of the Canadian Federation of Agriculture, said employers are doing their best, but some transmission of the virus will occur.
"Because they're living on the farm, they're in contact with each other when they're working … despite all our efforts, it spreads. Just like it does elsewhere in society."
Some 760 farmworkers have been infected so far this year in Ontario, Canada's most populous province, according to provincial data. Ontario put agriculture workers in Phase 2 of its COVID-19 vaccinations, which begins this month, and has set up a clinic at Toronto's airport offering vaccines to migrants on arrival.
But advocates worry migrant workers might lack requisite identification, especially if they are undocumented.
Advocates argue not enough is being done to keep these workers safe from the pandemic. They say rules such as the requirement to get – and pay for – a COVID-19 test within 72 hours of coming to Canada place an undue logistical and financial burden on migrants.
Last month the federal government announced new measures meant to protect migrant agricultural workers, including beefed-up inspections.
But the migrants interviewed by Reuters argued what will protect them is more stable status that does not tie them to an employer.
"Hopefully this year, the government of Canada gives us status," said Teresa, a migrant worker from Baja California.
($1 = 1.2559 Canadian dollars)
(Reporting by Anna Mehler Paperny in Toronto; Editing by Denny Thomas and Matthew Lewis)
Canadian crude imports fall 20% in 2020 due to COVID-19 pandemic
CALGARY, Alberta (Reuters) – Imports of crude oil into Canada dropped 20% year-on-year in 2020 due to weak demand as a result of the COVID-19 pandemic, the Canada Energy Regulator said in an analysis released Wednesday.
Canada imported 555,000 barrels per day (bpd) last year, the lowest level in at least 10 years, down from 693,000 bpd in 2019 and more than 800,000 bpd in 2010.
The total cost of imported oil in 2020 fell 40% from the previous year to C$11.5 billion ($9.18 billion), reflecting the lower volumes and a slump in global crude prices.
Canada is the world's fourth-largest crude producer and exports around 3.7 million bpd but the vast majority of its production comes from the western province of Alberta.
The country still imports some crude to serve refineries in eastern Canada because of a lack of pipeline access to western supplies, the specific product requirements of different refineries, and because it can be cheaper to import.
"Refineries in the main importing regions of Quebec and Atlantic Canada have been slower to recover from the pandemic impacts compared to refineries in the rest of Canada," the CER said in its analysis.
The CER said that was because of tighter COVID-19 travel restrictions in Quebec and Atlantic Canada than in western provinces, and weak demand from other countries for refined product exports from Atlantic Canada refineries.
The percentage of barrels imported from the United States rose to 77%, up from 72% the year before. Another 13% came from Saudi Arabia, 4% from Nigeria, 3% from Norway, and the remainder from several other countries.
($1 = 1.2534 Canadian dollars)
(Reporting by Nia Williams; Editing by Sam Holmes)
Novavax CFO Greg Covino to step down
(Reuters) – Novavax Inc said on Tuesday Greg Covino is stepping down as the chief financial officer due to personal reasons and would become an executive adviser to the U.S. vaccine developer.
Chief Business Officer John Trizzino will serve as the finance chief in the interim, with a search underway for Covino's replacement.
The company also said it had brought in Troy Morgan as its chief compliance officer from EMD Serono Inc, the biopharmaceutical arm of Germany's Merck KGaA in the United States and Canada. It also promoted Chief Scientist Gale Smith to senior vice president.
Novavax earlier on Tuesday said it had pushed back the timeline for hitting its production target of 150 million COVID-19 vaccine doses per month until the third quarter due to supply shortages.
The company could receive UK regulatory authorization for its COVID-19 vaccine as early as this month after releasing impressive UK trial data. It expects U.S. clearance as early as May.
(Reporting by Dania Nadeem and Praveen Paramasivam in Bengaluru; Editing by Devika Syamnath)